Lotus stand-in Jerome d'Ambrosio insists that he is under no pressure in this weekend's Italian Grand Prix, even though he faces a near-impossible task to be competitive at Monza.

D'Ambrosio has not raced since last year's Brazilian Grand Prix and has only 40 laps under his belt in the Lotus E20. That was in wet conditions in a test at Mugello in May, meaning that he must acclimatise to the car in limited time while working through the team's practice programme on Friday and Saturday morning.
As the Belgian and Italian grands prix are on successive weekends, he has had only limited time to prepare after being told on Monday that he would be taking the place of the banned Romain Grosjean.
While the 26-year-old Belgian does have a full season with Virgin to fall back on, the struggles faced by stand-in drivers during the test-ban era means that he does not underestimate his challenge.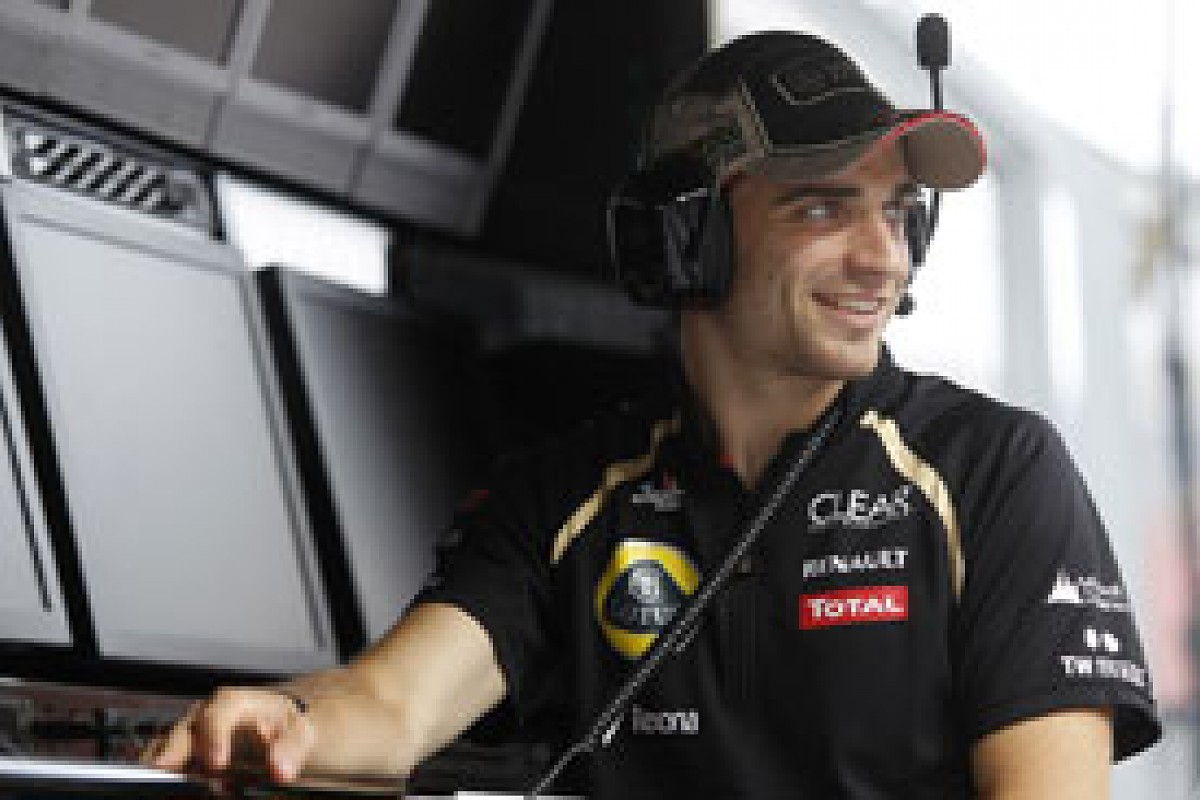 D'Ambrosio has not raced since Brazil last year, but has at least been part of the Lotus set-up this season © LAT
"There's no point in putting myself under pressure," d'Ambrosio told AUTOSPORT. "There is an opportunity and what I have to do is focus on doing the best job for the team and getting the best out of it.
"Lotus is fighting for the championship and there is a lot at stake. But that's not something I should worry about, because it won't make me quick.
"This came at such short notice that I don't have time to think about that. I don't even want to set myself a goal of position or points. We know that the car is a consistent podium finisher but I need to concentrate on doing my job. We'll see after the race whether that means points or not."
D'Ambrosio has spent all season with Lotus as reserve driver, so has been part of engineering meetings. This means that he has a handle on the strengths and weaknesses of the car and should be able to make an effective contribution technically. The big challenge is getting up to speed quickly.
Fortunately, the Lotus is one of the best-handling cars on the grid, which should make the learning curve slightly less steep. Also, Monza is arguably one of the easier tracks for a stand-in driver to perform at, as Vitantonio Liuzzi showed in 2009 when he was called up by Force India and turned in a strong performance that would have yielded a top-five finish but for unreliability.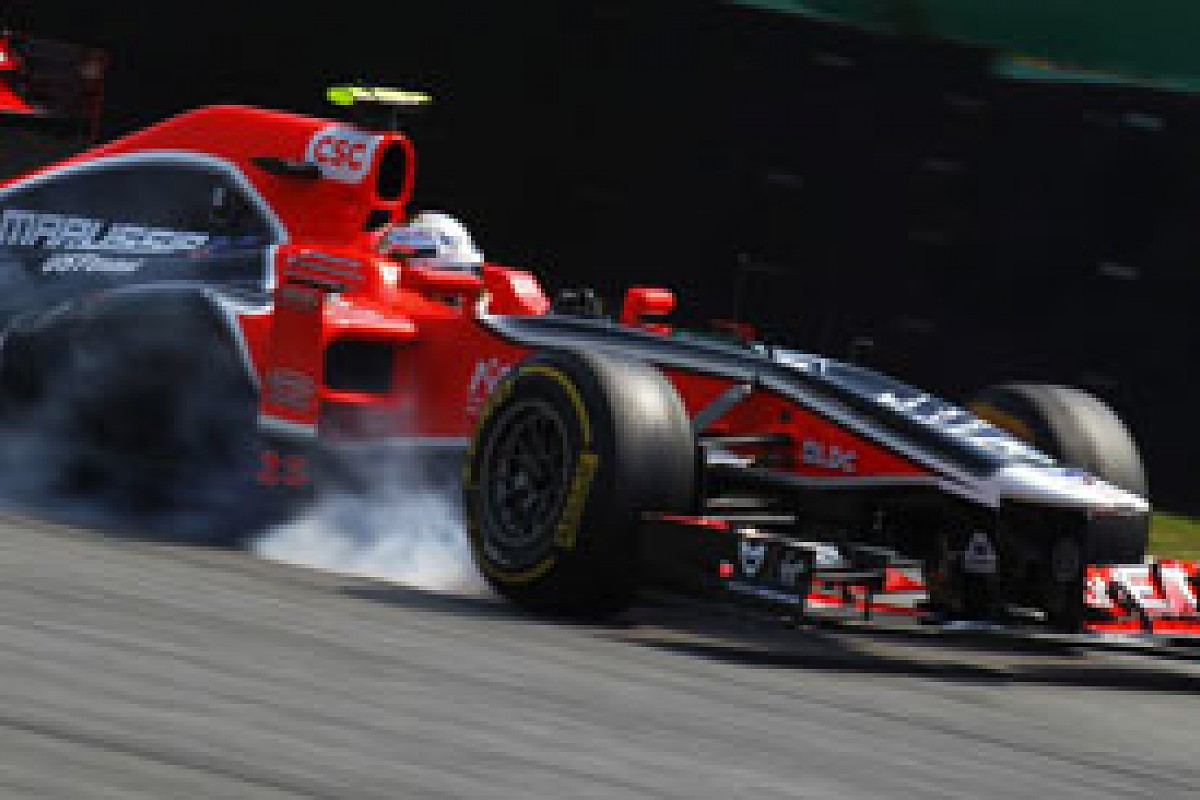 The Belgian's season with Virgin produced a best finish of 14th in Canada and Australia © LAT
Having spent Tuesday at Lotus's Enstone base, d'Ambrosio believes he is as well prepared as he could be. "There hasn't been much driving for me, so I've tried to focus on everything else," he said. "On the meetings, the simulator and physical training, in case I had to jump into the car.
"I've got some understanding of the car from the outside, but being on the inside is very different. What I am trying to do in a short period of time is not to think about what I know or don't know about it, but just prepare as best as I can."
With opportunities for a race seat limited in 2013, d'Ambrosio will realise how important this weekend could be for his F1 future. It would be unrealistic to expect him to realise the full potential of the car given his limited track time, but a driver who is renowned for his intelligent, analytical approach should be able to perform respectably.
While his raw pace was unspectacular during his season with Virgin, his all-round performance in a back-of-the-grid car proved that he is a capable grand prix driver.
"It's definitely exciting," he said. "I am in a very good car and the team is on a high. It's a very big challenge, but it's a great challenge and you know that if you do a good job you might be going for a good result."