Monza in its pre-chicane configuration was known for its classic slipstreaming battles and spectacular finishes, most famously Jackie Stewart's victory in 1969 and Peter Gethin shading it in a five-car pack two years later. But in recent times, the Italian Grand Prix has produced arguably less than its fair share of overtaking.
While last year's race was an improvement thanks to the DRS, not to mention Sebastian Vettel's bold on-the-grass pass on Fernando Alonso, as Michael Schumacher demonstrated to Lewis Hamilton, keeping a quicker car behind is easier than you might expect.
While the first corner, a second-gear chicane at the end of a long straight, seems tailor-made for passing, the problem is staying close to a car in the long and challenging Parabolica.
"Even when we are running without a lot of downforce at Monza, when we run behind another car we lose a lot of airflow," explains Sauber driver Kamui Kobayashi, something of an overtaking specialist. "When we are very close in the corner, we don't have the downforce [because of the turbulence from the car ahead] so we lose speed.
"Everybody thinks that the slipstream can be very effective off the corner, but actually we need a lot of time to get the speed back up and close enough again. Perhaps by the middle of the straight we have the same speed and in the second half, better speed. But that's not enough to overtake."
Schumacher kept a frustrated Hamilton at bay in 2011 © XPB
The question this year is whether the degradation of the Pirelli tyres will make a bigger difference than it did in 2011. Nico Rosberg, whose Mercedes team has struggled to get on top of the rubber this season, is certain that this will play a part in increasing overtaking.
"This year, it will be different," says Rosberg. "We will see more overtaking with the situation of the tyres. There's such a narrow window with a lot of degradation, so that will cause more overtaking."
On the flip-side of that coin, the tyre degradation fears could also make drivers more wary about damaging the rubber under braking with a bold move. Add to that the fact that the advent of the DRS means that the balance between qualifying/race setup is easier to strike and you have one less variable.
"Under braking, the biggest problem is when you nail the pedal," says Bruno Senna. "If you don't have the right temperatures, you can have a big lockup. And even with a small lockup, you flatspot the tyres forever. It's so fast there that there is always a vibration, even with a small flatspot."
This all conspires to make Monza a very different kind of circuit to the ones that the drivers are used to. In some respects, they are driving very different cars thanks to the trimmed-out downforce levels.
"It's a different track because of the downforce," says Rosberg. "When you go to really low downforce, it changes the balance of the car.
"It has a bigger impact on the rear than the front, so you get more oversteer but you quickly get used to that. There's also the braking. Where normally you brake at 100 metres, you have to do it at 130 metres all of a sudden."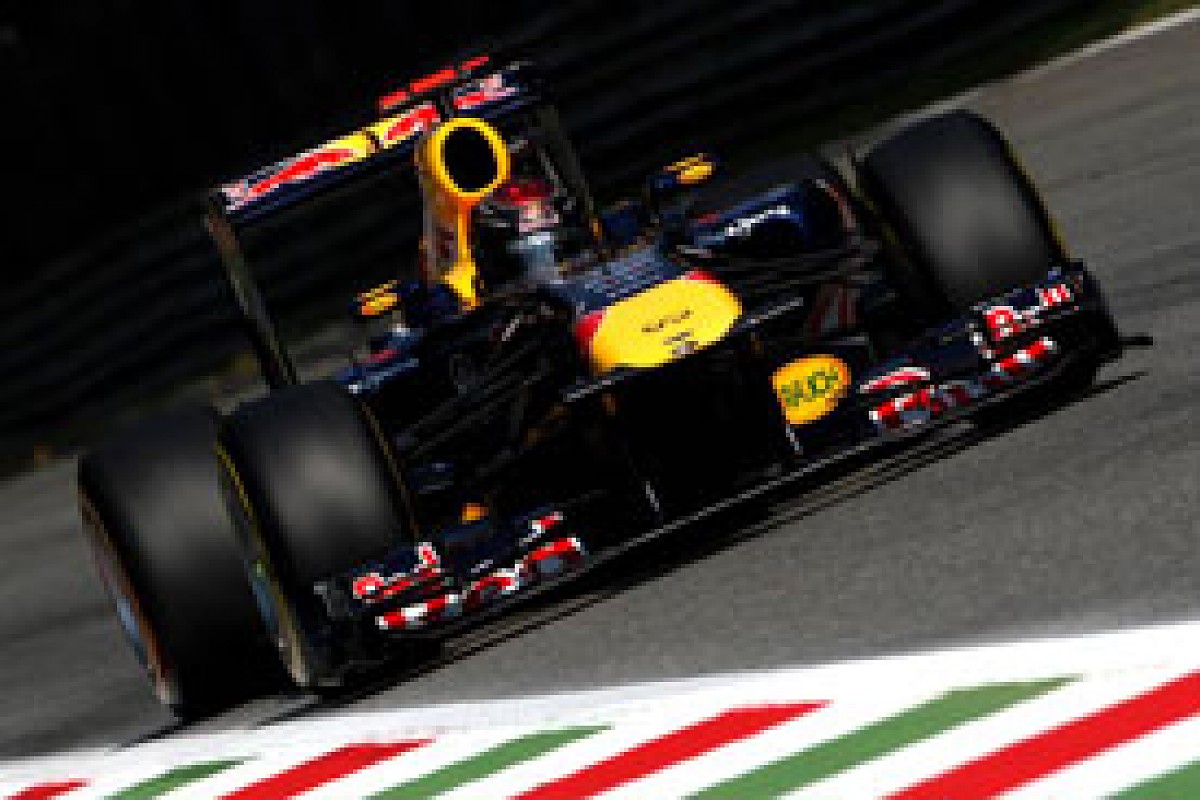 Teams bring custom low-downforce configurations to Monza © XPB
Fortunately, as Monza follows Spa, another low-downforce track, albeit not to the same degree as the Italian Grand Prix venue, drivers have already had plenty of time to get used to cars in something approaching this configuration.
"When you come from Spa, it's not so bad because you are coming from a low-downforce track to one that is lower still," explains Senna. "But when you go from Monza back to Singapore, that is a big shock because suddenly the gear ratios are much closer and the car is doing very different things.
"Monza is a different track and it has got a few specialties about it. But when they changed the kerbs at the apex of the chicanes, that made it a bit less specialised because in the past, the drivers who really knew how to use those kerbs had an advantage.
"Now, you are so limited to the amount of kerb that you can take that it takes some of the difference away. But it is a tough track. The smallest mistake can cost you a big price there."
But what exactly does low-downforce mean in real terms?
"The interesting thing is that if you arrive at Les Combes at Spa just before you hit the brake pedal, when you are at the same point at the first chicane at Monza, you actually probably have more downforce at Monza because you're going quicker and therefore generating more," explains AUTOSPORT technical correspondent Gary Anderson.
"The terminal velocity at Monza is higher, so the drag relative to the downforce will produce the same load.
"But for a given corner at the same speed, you are probably talking about 70 per cent of the downforce at Monza relative to Spa. Relative to a track like Barcelona, you're talking about 55-60 per cent of the downforce."
Strategy
As it did at Spa, Pirelli will bring its hard and medium compounds to Monza, meaning we could see a repeat of the one-stop strategies which proved so valuable - where workable - in Belgium.
DRS will likely play a big role in overtaking, with Michael Schumacher proving last year that a high top speed makes race-long defence perfectly possible. With Monza not renowned as a tyre-hungry circuit, and overtaking possibly at a premium, expect qualifying and strategy to play exaggerated roles.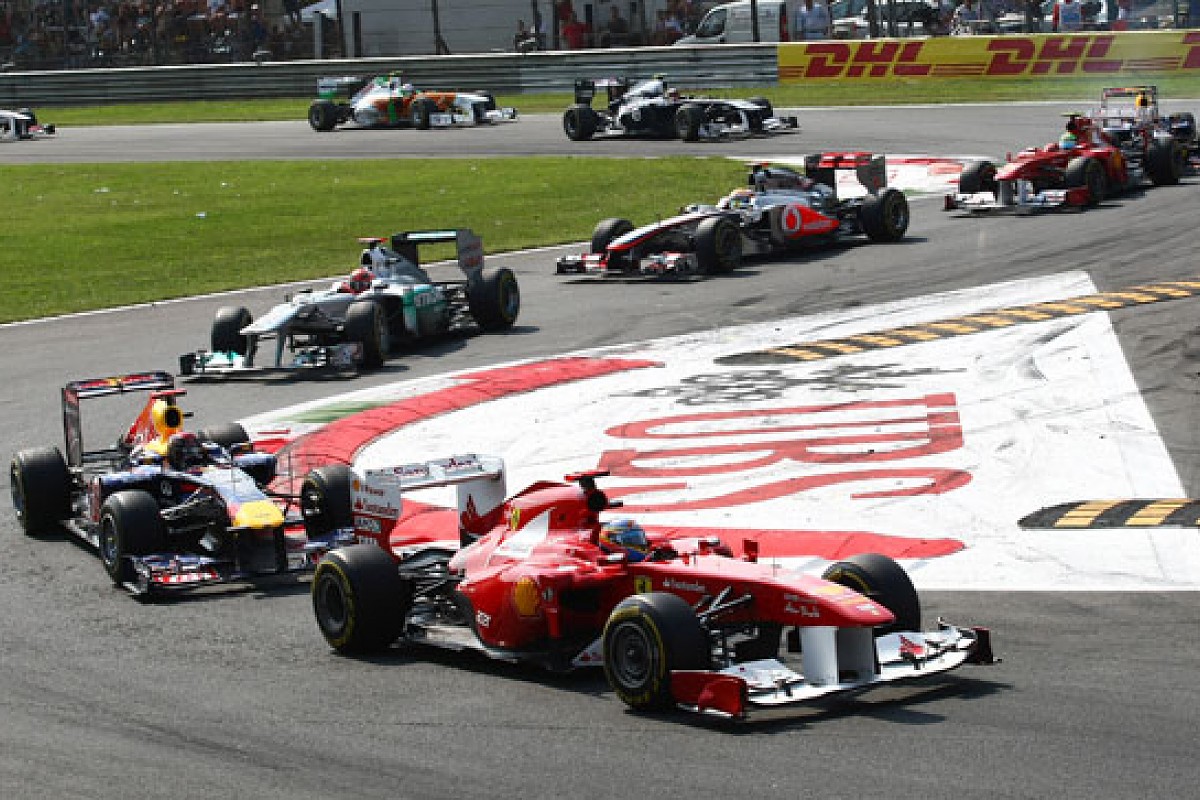 Weather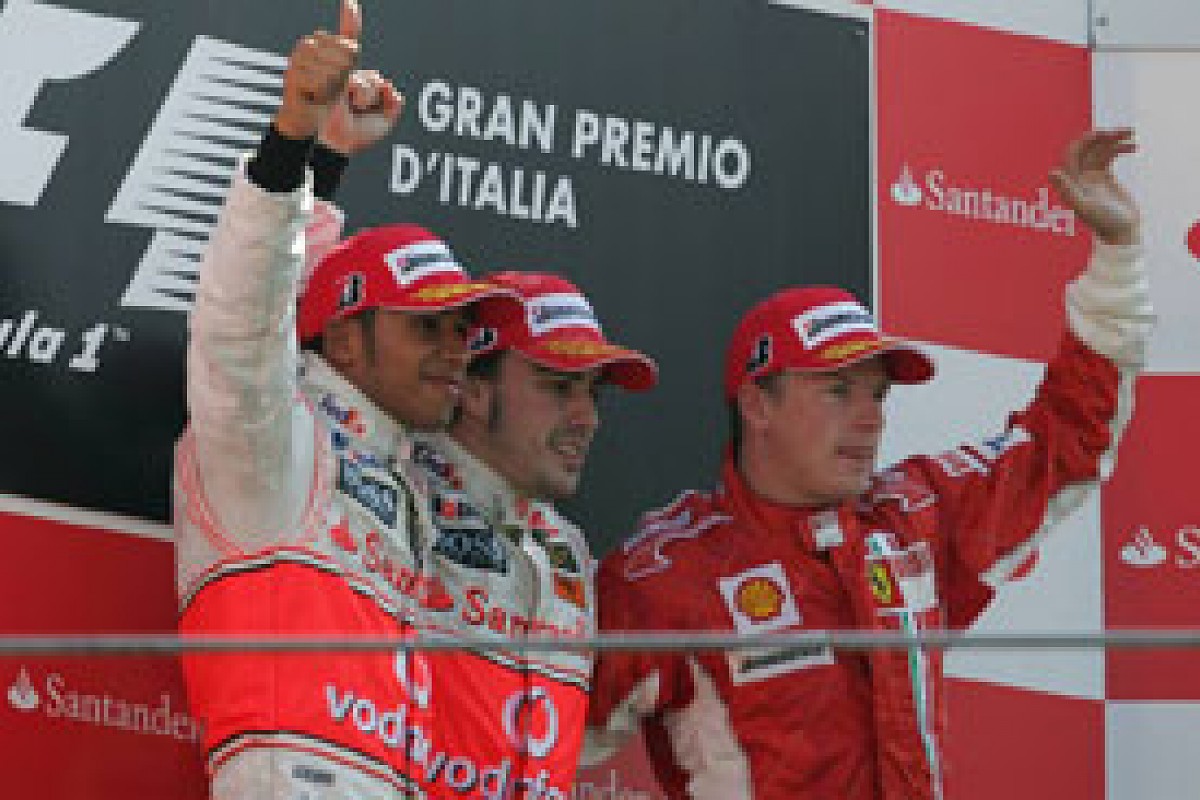 Key Monza Stats
• Sebastian Vettel has won twice from pole at Monza; his maiden pole and victory came in 2008 with Toro Rosso, and then again last year with Red Bull. He has only been outqualified once by a team-mate at Monza - Mark Webber in 2010. Vettel has also only ever led the race at Monza on occasions when he has gone on to win; fronting the field for 49 laps on both occasions.
• Jenson Button has finished second in the last three Italian Grands Prix. He was beaten by Rubens Barrichello in 2009, Fernando Alonso in '10 and Vettel last year. In the last eight years, the Briton has only missed out on a points finish at Monza once, in 2008, when he started from the pitlane. Button's most embarrassing retirement also came at Monza, in 2000, when he spun off behind the safety car after Michael Schumacher suddenly slowed down on the run to the Parabolica.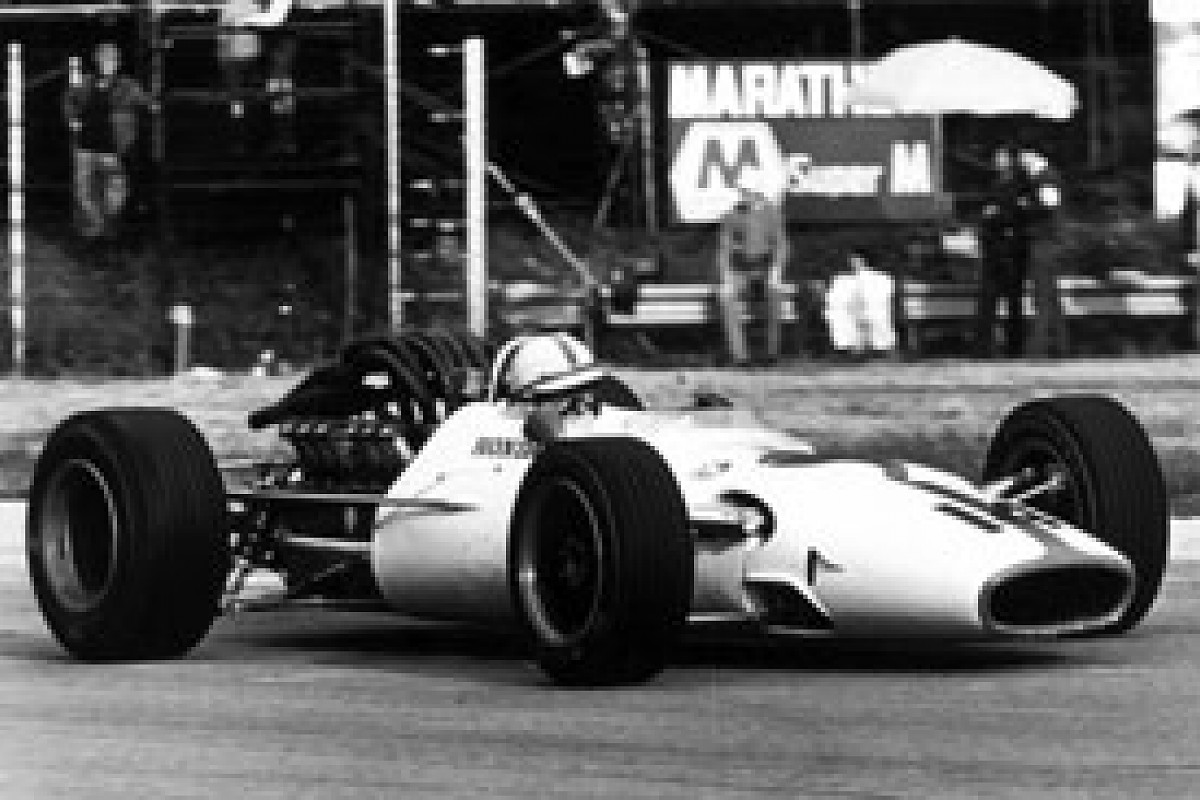 Hamilton's 2007 podium remains his only rostrum success at Monza © XPB
• Lewis Hamilton obtained his best Monza result in his rookie season - 2007 - when he was second behind his team-mate Alonso. He's not been on the podium in Italy since. He crashed out of the race in 2009 and 2010. Interestingly Hamilton has never finished an Italian Grand Prix in front of his team-mate.
• Fernando Alonso may have been shunted out of the Belgian Grand Prix, but at least he's aiming to bounce back at a happy hunting ground. He's posted two hattricks (pole, win, fastest lap) at Monza in the past. First with McLaren in 2007 and then again with Ferrari in 2010. Last year he led after the start but finished third, and the Spaniard has finished in the top five at every race in Monza since 2007.
• Felipe Massa has only finished on the podium once at Monza, when he was third in 2010. The Brazilian does however hold the record for the fastest lap at the circuit with a 2.4-litre V8 engine - 1m21.225s - posted during Q2 in 2006.
• Michael Schumacher has won at Monza five time and always in a Ferrari ('96, '98, '00, '03, '06). He is the most successful winner here.
• Heikki Kovalainen recorded his last Monza podium way back in 2008, when he was driving for Renault.
• Pedro de la Rosa scored points only once out of seven attempts at Monza when he finished fifth in 2001 with Jaguar.
• McLaren has won nine times at Monza, which is exactly half Ferrari's tally. Williams has won the Italian Grand Prix six times; the last time in 2001.
• Of 41 Monza races out of 61 (or two out of three), Monza's victor came from the first three grid spots. Peter Gethin is the only driver to have won at Monza while starting outside the top 10; he was 11th on the grid in 1971.
• The pole position lap set by Rubens Barrichello in 2004 is the fastest in Formula 1 history, at an average speed of 161.802mph. Monza also holds the record for the fastest F1 race, when Schumacher won at 153.842mph in 2003. The fastest speed ever recorded in F1 in an official session came at Monza in 2005 when Kimi Raikkonen's McLaren broke the beam at 229.969mph. In the last four years, probably due to aerodynamic restrictions, no one has been able to breach 217.5mph at the end of the main straight.
Famous Five Italian Grands Prix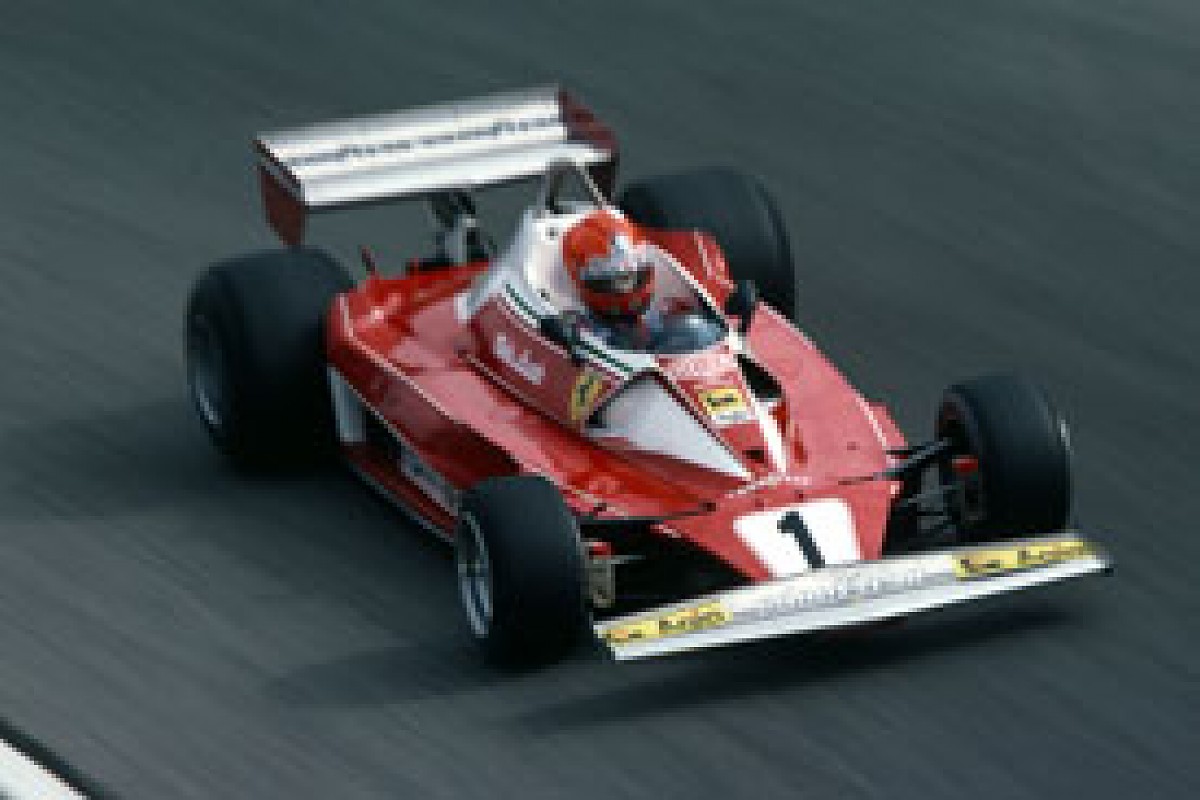 1967
John Surtees claimed what would be his final grand prix victory at Monza in 1967, after holding off Jack Brabham in an epic slipstreaming duel.
With qualifying halted prematurely by a sudden deluge Surtees started ninth, Jim Clark having taken pole for Lotus. The latter's hopes were hit by an early puncture which dropped him one lap down, although he re-joined in the midst of a fantastic lead duel in which five cars had already taken spells at the front.
Clark slowly made his way through the pack and then set about regaining his lost ground, an incredible task he completed on lap 59 when he moved ahead of Surtees and into second (Graham Hill, having occupied the position, retiring with an engine failure). He closed and then passed Brabham for the lead, bringing Surtees with him, but on the final lap his charge stuttered as his Lotus ran out of fuel. Surtees and Brabham came back past with half a lap to run, with Surtees just managing to stay in front of Brabham on the run down to the line. Clark coasted home in third.
1971
Just a year after the death of Jochen Rindt at Monza, the Italian circuit produced a magical race which remains the closest finish in F1 history.
From the outset the race was a wild slipstreaming affair, with Clay Regazzoni moving up from the fourth row to lead , merely the start of numerous changes at the front which lasted throughout the race. Ronnie Peterson, Francois Cevert, Jo Siffert, Jacky Ickx, Howden Ganley and Peter Gethin were all involved in a multiple-car fight which lasted even after Stewart, Ickx and Regazzoni retired in quick succession.
Five cars were still locked together as the race moved into the final lap, with Gethin eventually emerging triumphant, crossing the line just one hundredth of a second ahead of Peterson in second - and only six tenths ahead of Ganley in fifth.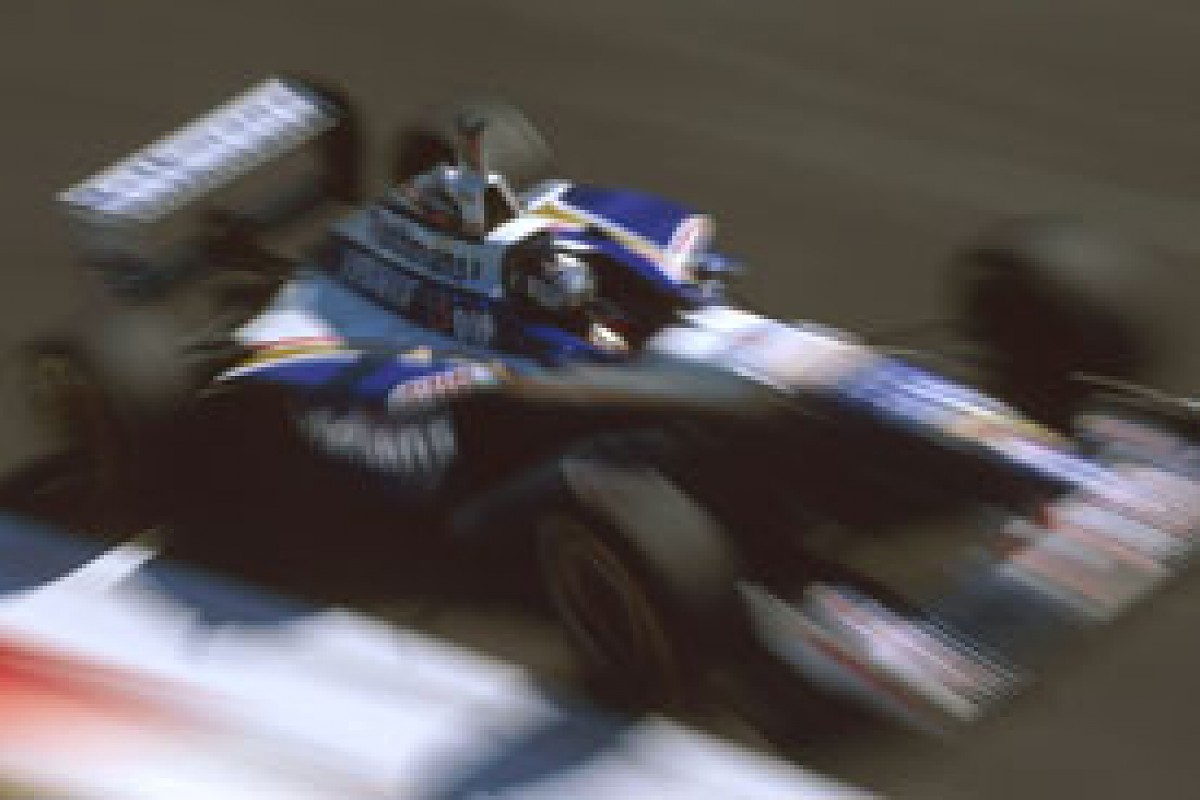 1976
Amid circuit modifications and March's last grand prix victory courtesy of Ronnie Peterson, the story of the 1976 Italian Grand Prix was the return of Niki Lauda.
Just six weeks after his terrible accident at the Nurburgring, the Austrian made his F1 return at the iconic Italian circuit. He was still ahead in the championship, although his absence had allowed James Hunt to close to within 14 points. In spite of his injuries, Lauda would reverse the trend and extend his advantage.
After qualifying fifth, Lauda dropped down the order at the start and had to fight his way back up. Aided by several retirements, he eventually came home fourth, resisting Jody Scheckter across the line. Peterson won narrowly from Clay Regazzoni and Jacques Lafitte, but it was Lauda who took the headlines.
1988
Another chapter in Monza's illustrious history was written in 1988 when Ferrari claimed a one-two finish just weeks after Enzo Ferrari's death.
Victory had long seemed the domain of either Ayrton Senna or Alain Prost, the Brazilian having claimed his 10th pole of the season and Prost having handed McLaren a front row lockout. The pair led at the start, staying in formation - as did much of the field - until lap 35 when Prost's engine gave out.
Still Senna led but in the closing stages, trying to come through traffic, he was undone. He and Jean-Louis Schlesser made contact, and the Brazilian was knocked out of the race - not only handing Gerhard Berger the lead but also promoting team-mate Michele Alboreto into second, to the crazed delight of the tifosi.
1996
Damon Hill could have wrapped up the world championship at Monza, but while leading comfortably crashed into newly-installed tyre barriers. Title rival Jacques Villeneuve was in no position to profit, having met with a similar fate, leaving Michael Schumacher to pick up the pieces and collect a second straight win.
The tyre barriers had been erected to stop drivers using too much kerb, but they provided drama from the outset when - clattered by Jean Alesi and Villeneuve in separate incidents - tyres worked free and rolled across the track in front of the coming pack, causing damage.
Hill, who had temporarily lost the lead to Alesi, had established an advantage of around four seconds when, on lap six, he clattered the tyres and retired with broken suspension. With Villeneuve down the order following his earlier collision, Schumacher slipped into a lead he preserved until the end, claiming only his third win for Ferrari in the process.
From the forum
I'm going to go with Lewis, for some reason I just expect him to take it to another level from Monza on wards. Other planet kind of level. I don't know why, probably just blind loyalty.
alframsey
Would be nuts to think Alonso wouldn't take the title this year. But if McLaren and the drivers become more consistent Hamilton or Button can definitely wipe out Alonso's lead. McLaren easily have the fastest car on the grid at the moment but if they don't capitalize on it then they might as well acknowledge defeat to Alonso and Ferrari now.
To be honest I'd be surprised to see a non McLaren win at Monza (McLaren have probably proven they have the best low downforce setup on the grid from Button's performance in Belgium) can't really rule out Vettel either he is Alonso's closest rival at the moment but I really don't know how this would turn out at the moment since Ferrari and Red Bull are inferior to McLaren at the moment. Its still a three way fight between the teams as far as I see it.
Still too early to say who would take the titles
Andromeda
I agree it [Hamilton's Twitter furore] will be forgotten closer to race day. But knowing Hamilton he can now be out to prove a point and qualify with a large margin on pole, dominate the field and win convincingly......or he gets into the race and the red mist decends and he bins it on lap 20 all on his own. The thing is he needs to work a bit more on his temerament and not allow himself to get so flustered. Which of the above Hamiltons we will see at Monza, I honestly cannot tell you.
BernieEc
*Key stats supplied by FORIX collaborator Michele Merlino.