Dare to suggest to Dr (Hon) Vijay Mallya - as this writer did at Hockenheim - that his rather conspicuous diamond earring points to a playboy lifestyle, and his greying goatee visibly bristles, his large hands clench slightly, his eyes harden.
Then, as the 56-year-old industrialist/politician/sports lover/Formula 1 team principal/World Motor Sport Council member realises such paddock perceptions are based on ignorance rather than maliciousness, he relaxes; returns to affable mode as he explains Indian tradition.

"One must question all these fundamental factors of what creates this so-called 'perception', this so-called 'image'," he says slowly. "Even my diamond in my ear, this impression of 'playboy'. Then those forming the impression should first look at a bit of Indian culture and history.
"I happen to be a South Indian Brahmani, that's my caste. The first thing that is done in villages is that ears are pierced, of a male child, because we are meant to be Hindu priesthood. You go to temples in India you will see the priests, they all have pierced ears with earrings.
"So to the West, and to those who do not care to understand the culture of India, it may be very playboy-ish. To me, it is living my custom, my religion, my tradition."
Perceptions - the main currency of F1's paddock... yet, as with the real coinage, these are not distributed equally, with the likes of Mallya receiving more than their (unfair) share.
There are two perceptions that Force India's 42.5 per cent owner grapples with each grand prix weekend: a lack of seriousness about his team, a feeling that he views it as simply another frivolous pastime; and that he flaunts his not inconsiderable wealth as his business empire crumbles about him.
He hits back at the first accusation with a vengeance: "This sport itself is regarded as glamorous, and therefore normal people tend to think of Formula 1 as a rich man's toy. They ignore the amount of serious engineering that is needed to remain on the grid. This is the pinnacle of motorsport. If you regard this as glamorous and a rich man's toy, you must necessarily say all motorsport is therefore a rich man's toy, and [question] why would people race cars at all. Then where do you stop?"
Force India went through several owners in quick succession before Mallya brought stability © LAT
The fact of the matter is that he saved the team, which had previously teetered from crisis to crisis as Jordan (under Eddie J - arguably a bigger playboy than Vijay could ever be); as Midland while owned by a consortium of mysterious Russians; as Spyker, whose Dutch owners believed they would sell thousands of flash supercars off the back of qualifying at the blunt end.
Vijay bought into this mess, taking 50 per cent while the Dutch Mol family retained the rest, although theirs subsequently eroded to 15 per cent. He restructured the team, bringing in Robert Fernley, whom he had met and befriended many years before while racing F1 and historic cars at amateur level, as de facto team principal. And, when things got tight, persuaded the Sahara Group to take a 42.5 per cent stake.
"I brought in a serious business partner who put a hundred million into the team. Why would an astute business group put a hundred million dollars into my team, were it simply Vijay Mallya's toy? In doing so, I unlocked a significant amount of value for this team as well, and established a benchmark evaluation.
"If, for 100 million, I issued shares of 42.5 per cent, it values the team at over 200 million [US]. That's an actual, real, cash-backed benchmark, not some investment banker making a fancy prospectus."
That the independent member of the Rajya Sabha, India's upper parliamentary house, is an arch motorsport enthusiast is underscored by his next statement: "I can give you several such examples. The Indian Grand Prix: it started only last year. I have been chairman of the Indian Motorsports Federation for the last 30 years. So forget about participation, forget about my sponsorship in F1, I have been involved in motorsport in India for over 30 years."
Indeed, his Kingfisher beer brand sponsored Benetton during its 1995 Michael Schumacher-heydays ("Flavio [Briatore] was a super salesman; I always quote Flavio as an example to my marketing department. I say 'you know, here's a guy who came and made me a pitch as to why I should sponsor Benetton, and not any other team, and did a damn good job because I was persuaded'"); owned and raced a Vanwall ("I sold it to Bernie [Ecclestone] on condition, I told him, 'if you ever sell it to anybody, you sell it back to me'. But I've got a D-type Jaguar."); was a Toyota F1 sponsor before taking the deep dive.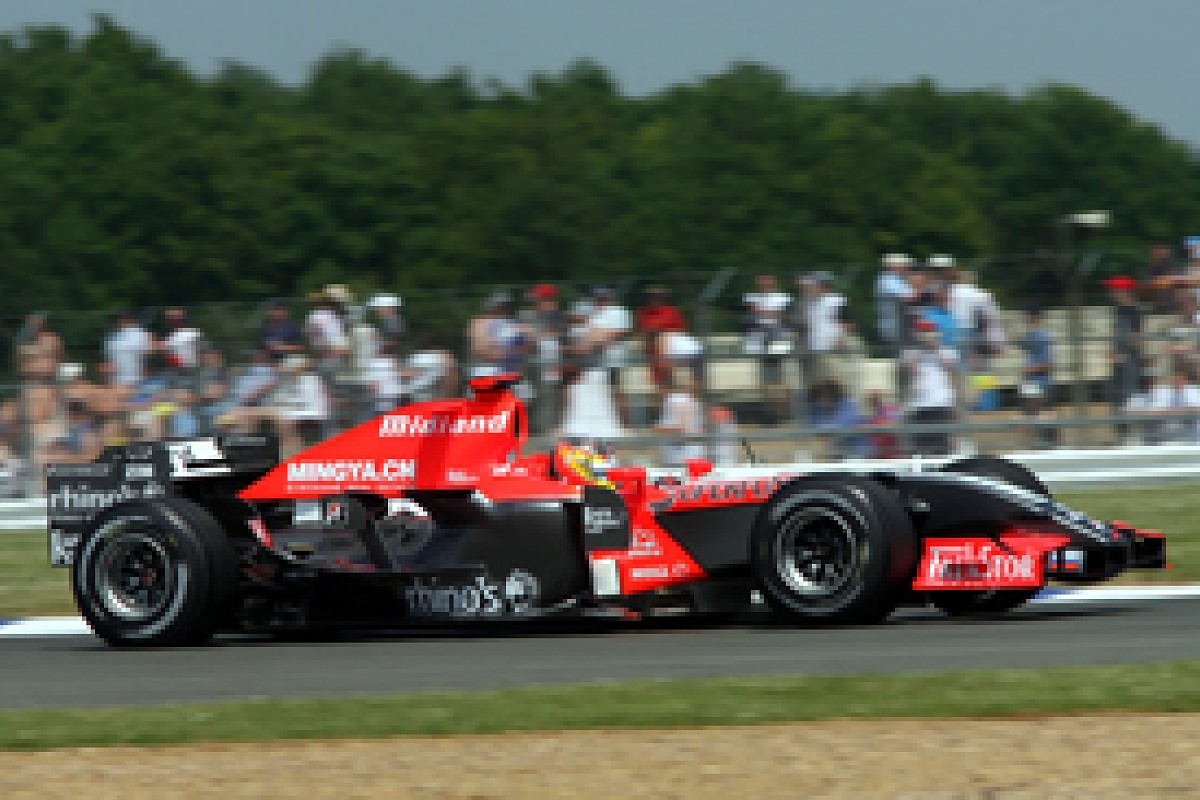 Several of Mallya's companies appear on the Force India © XPB
Talk of Benetton neatly introduces our next topic: that Force India's cars bear little outside commercial sponsorship, carry mainly United Breweries Group and Sahara Group colours - a situation regularly criticised by paddock folk who seemingly overlook that Benetton adopted just such a strategy three decades ago; that at the sharp end Red Bull currently does just that with equal success; that behind Force India, Caterham primarily pushes brands owned by team owner Tony Fernandes.
Assuming, then, a company came along with a rate-card offer for space taken up by in-house brands, would Mallya be inclined to accept, or continue to push group brands?
"It's a good question," he says after consideration. "If somebody came along and made us an offer as per our rate card, the two partners would sit down and decide: do we keep it within, or do we sell it externally? The commercially prudent answer will probably be to sell it externally.
"We have priced every part of the car. Even when we distribute space within partners, Sahara and us, we respect that rate card," he adds. "Therefore, if we get a sponsor coming in, we believe in value delivery as per the rate card.
"Having said that, there are several people who come along saying 'listen, here's a hundred grand for that particular space, for one race'. My answer to that is 'No, I won't do it'."
He is equally baffled by criticism of his $100 million super-yacht 'Indian Princess', a regular sight at coastal grands prix. The boat (liner?) is none other than a company hospitality tool, much as Red Bull uses its energy station, and McLaren its brand centre.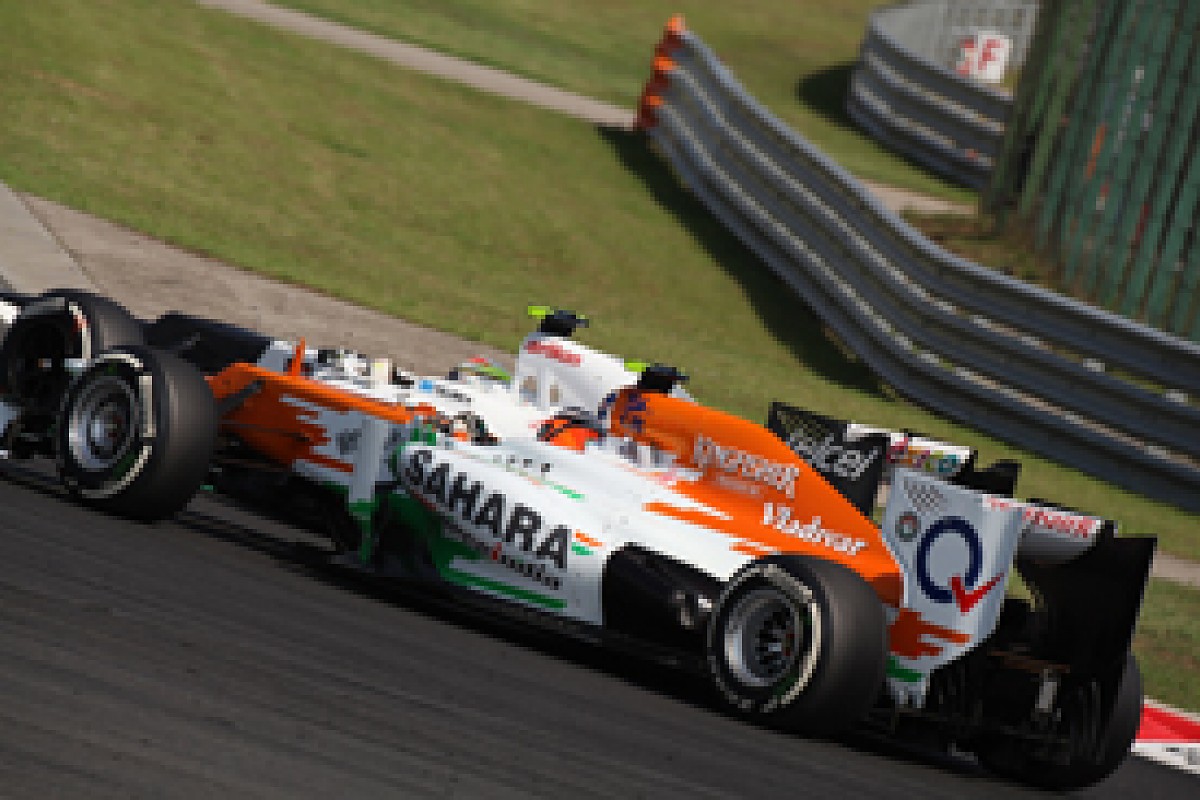 Red Bull's energy station complex © XPB
When teams and sponsors charter yachts in Monaco's harbour, when Red Bull sets its energy station afloat every May, positive column inches flow; when Mallya dares park a company-owned yacht alongside, criticism follows...
There are, of course, companies within Mallya's empire that currently have more red ink than rupees - Kingfisher Airlines, the target of much paddock criticism, immediately springs to mind - but, in these straitened times, a conglomerate without at least one problem child is indeed a rare corporate animal.
The beleaguered airline is just one of 21 India and US-based listed companies headed by Mallya, yet is regularly cited by detractors as 'proof' of commercial incompetence. The fact that Air Asia-X, owned by Fernandes, recently pruned many routes, that Air India last year sunk $1.5 billion, that Qantas this year for the first time ever filled its pens with red ink (-$500 million), that airlines across the world are dropping like flies, is conveniently overlooked by those with ulterior motives.
"Can you believe [India has] an average 25 per cent ad valorem sales tax on fuel?" Mallya asks. "When crude oil went up to 120 dollars a barrel, [they added] that 25 per cent ad valorem tax.
"You can't operate an airline whose fuel costs are typically 40-45 per cent of total operating costs with this kind of punitive tax. The Indian currency depreciated 20 per cent in the last 12 months. Twenty-two percent!" adds Mallya, who took over the reins of the family business aged just 28 upon his father's sudden death in 1983, subsequently growing the business exponentially.
His business interests are massive: United Spirits is the world's largest spirit company by volume, while Kingfisher controls over 50 per cent of India's burgeoning beer market.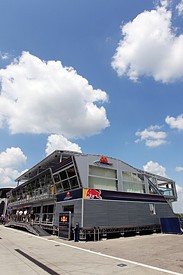 When this writer visited South Africa's Kruger Park during F1's summer break, he lunched at Hamilton's Tented Camp, one of Kingfisher Resort's trio of luxury properties in a private concession area; when the cream of the country's rallying fraternity discussed debacles surrounding its recent World Rally Championship candidate event, they did so at Mabula, a five-star lodge situated near the Botswana border. Yet these are just a handful of UB's interests in a tiny corner of one continent.
Mallya is also in the peculiar situation of being both team owner and a member of the FIA's World Motor Sport Council. Thus, on one hand, he is commercially in bed with Ecclestone, while on the other he is aligned with the governing body, presided over by Jean Todt.
It is no secret the Frenchman and the commercial rights holder are at loggerheads over, among other issues, Concorde Agreement negotiations. Where does Mallya stand in terms of what are potentially conflicts of interest at various levels?
"On the World Motor Sport Council I have to forget my involvement in a particular F1 team and have to function impartially. After all, I was elected only because of my 30-year association with the Federation of Motorsports Clubs of India - I started building single-seater racing cars with fibreglass bodies in my garage in the early seventies.
"I did not get elected because I'm a Formula 1 team owner. But equally, in further reference to this very valid point you raised, look at Ferrari: Ferrari has a permanent seat there, and they are probably the most prominent team in F1."
True, but the Italian team is there by virtue of historical value and past achievements, and Ferrari's representative does not own the team...
"At World Motor Sport Council meetings I have to go with what is right for the sport worldwide, and what my conscience tells me to do for the sport in a totally impartial way. But you know equally, let me tell you, there are so many World Motor Sport Council members, all of whom have a depth of experience, that I would be actually stupid if I tried to force my viewpoint with any vested interests. I'll be shot down immediately; I would lose a lot of positive credibility as well."
And what of the current friction between commercial rights holder and FIA?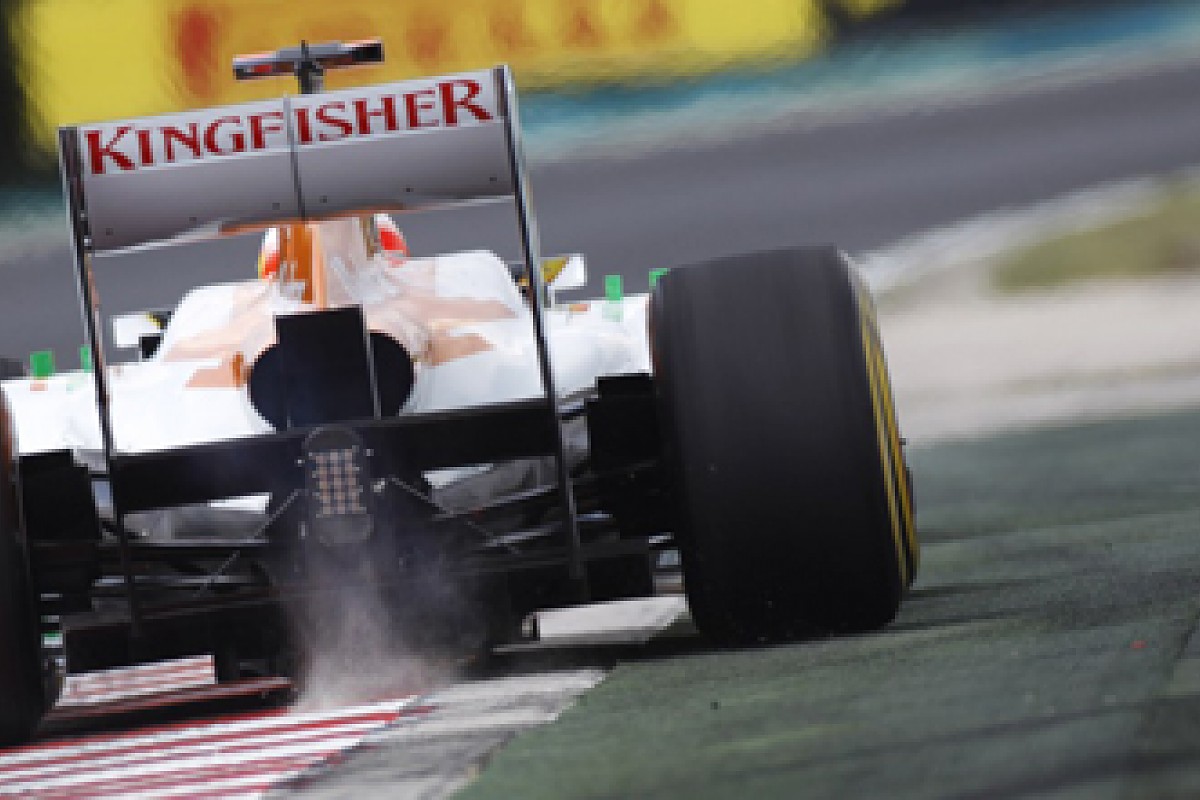 Mallya has a role in F1 politics alongside his team-owner status © LAT
"It's a normal thing," he shoots back immediately. "There has been friction between FOM and the FIA any number of times. This is not the first time disagreements have cropped up. I daresay I'm sure there was disagreement between Max [Mosley] and Bernie.
"I remember Bernie was usually supportive of Jean Todt at the time of the election for president of the FIA. Bernie certainly, and I know it for fact, put his weight behind Jean Todt."
Back in March this column first suggested that Ecclestone may exclude the FIA from Concorde negotiations, in effect reducing the FIA to sanctioning body only, with no regulatory input. This was further expanded on here.
"It is an issue that should be discussed at the forum of the World Motor Sport Council and not for me to express my independent opinion," says Mallya.
"At the end of the day, it's the FIA World Championship. How can that status change? I can't see any world championship being divorced from the FIA, whether the World Rally or Formula 1 championship. I mean, it's the FIA World Championship. So it's self-explanatory, isn't it?"
With that Mallya signals the end of the interview - by touching his earring - and prepares for the pit wall ahead of a wet German Grand Prix qualifying.
His two green/white/orange cars - India's national colours - go fifth (Nico Hulkenberg) and ninth (Paul di Resta) fastest, arguably the best bang-for-buck performance of the day. The next day 'The Hulk' scores two points to bring the team within a single point of Spanish Grand Prix winner Williams in the constructors' championship.
He is in many ways an enigma, Mallya: serious/flamboyant businessman; businessman/sportsman; F1 team owner/WMSC member; cricket/horseracing fan; distillery owner/aviator; parliamentarian/party lover.
Yet, be in no doubt that beneath that gregarious frame sits an extremely sharp mind, one intent on securing the long-term future of the team based opposite Silverstone's main gate. That is more than all the team's previous owners achieved, yet for some reason Vijay comes on for stick at every turn. Perceptions...