After lying dormant throughout August, Formula 1 returns to action at Spa-Francorchamps this weekend for a Belgian Grand Prix that will set the tone for the rapid-fire world championship run in.
This is the start of a run of nine races in 13 weekends that will give little time for reflection as Fernando Alonso attempts to defend his 40-point lead.
Spa is the perfect place to start what looks to be a classic second half of the season. You only have to look at the reaction to the recent news that the circuit has secured its future as an annual grand prix venue, at least in the short-term, to realise that it remains arguably the most beloved track on the calendar.
It's the same for drivers too, for while Eau Rouge isn't the challenge it once was as the cars have developed, its fast configuration mean that it, along with Suzuka, is regularly cited as a favourite.
It should also produce a dramatic race as well. Even before the introduction of high-degradation Pirelli rubber and the DRS, Spa tended to produce overtaking thanks to the long run from the hairpin, through Eau Rouge, to Les Combes.
As in 2011, the use of the DRS (use of which is usually unrestricted in practice and qualifying) is prohibited at Eau Rouge for safety reasons, but that doesn't undermine the fact that this is a circuit where there is a serious amount of time to be made on the straights. No surprise, therefore, that Lotus with its 'double DRS' is so hotly tipped.
Badoer was fastest in sector one, but not over the lap, in 2009 © XPB
Because of that, the way you set the car up at Spa is a compromise. Sector one and sector three are largely about speed on the straights to the extent that the hopelessly rusty Luca Badoer was able to set the fastest outright first sector time during the 2009 race!
But in the middle sector, there is time to be made up if you run a bit of wing and teams such as Red Bull, which have traditionally been unremarkable in terms of straightline speed, have generally opted to set the car up to fly there and relied upon good acceleration to compensate for an unspectacular top speed on the Kemmel Straight and keep its cars out of reach.
With the field so close this year and several drivers vying to emerge as Alonso's closest championship challenger, such setup decisions could have a big say in the championship.
Mark Webber is 40 points down, with Sebastian Vettel and Lewis Hamilton a further two and seven points respectively down. The fifth member of the title-chasing quintet is Lotus driver Kimi Raikkonen, who is only one point being Hamilton and, with four Spa wins already to his name, this is the weekend where he can, and must, take big points out of Alonso.
This is what makes Spa the perfect setting for such a battle. It's a circuit where only the greatest drivers thrive and if Alonso extends his points lead with his first Belgian Grand Prix win, it will set him up perfectly for the business end of his title push.
Strategy
In bringing its hardest two compounds to Spa, Pirelli is hoping to allow drivers to push the limits at a famously demanding circuit, not hampered by tyre degradation and management issues.
Tyre strategy could play second fiddle however to weather however. Spa is notoriously prone to sudden, localised showers, and races are always liable to boil down to inspired decisions both from the cockpit and the pit wall.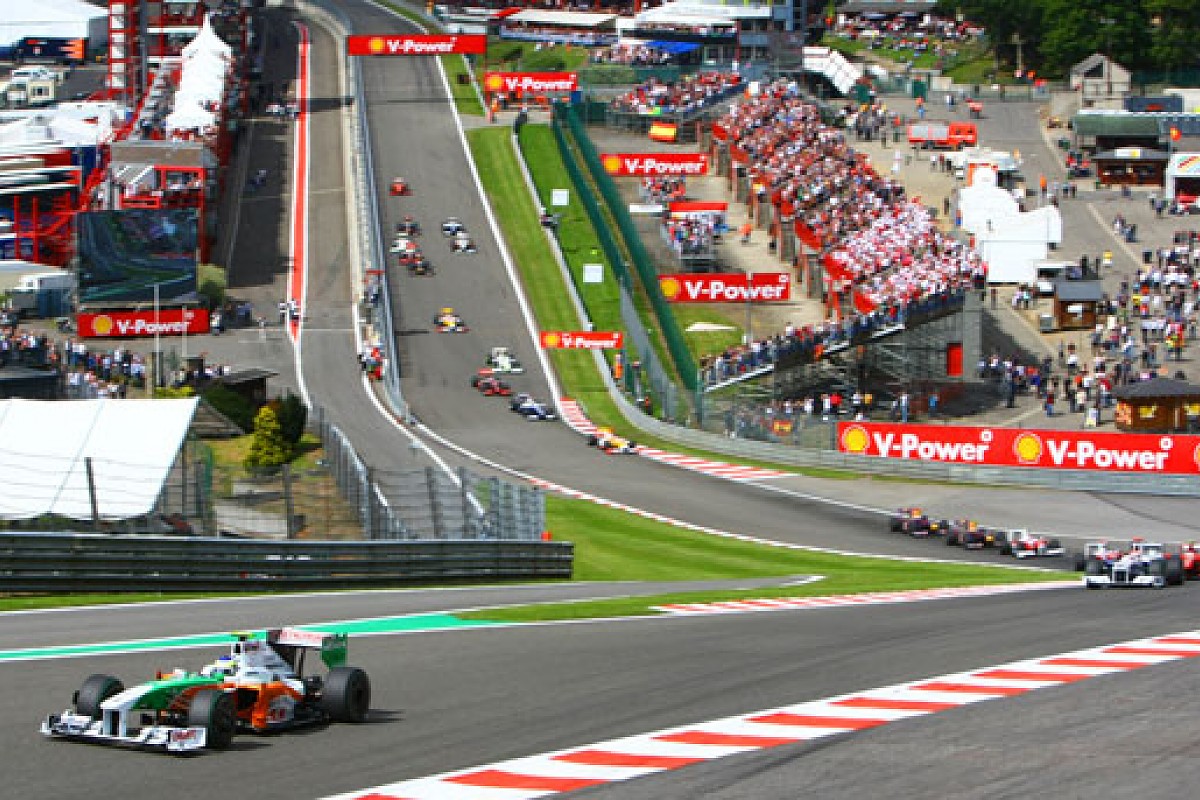 Weather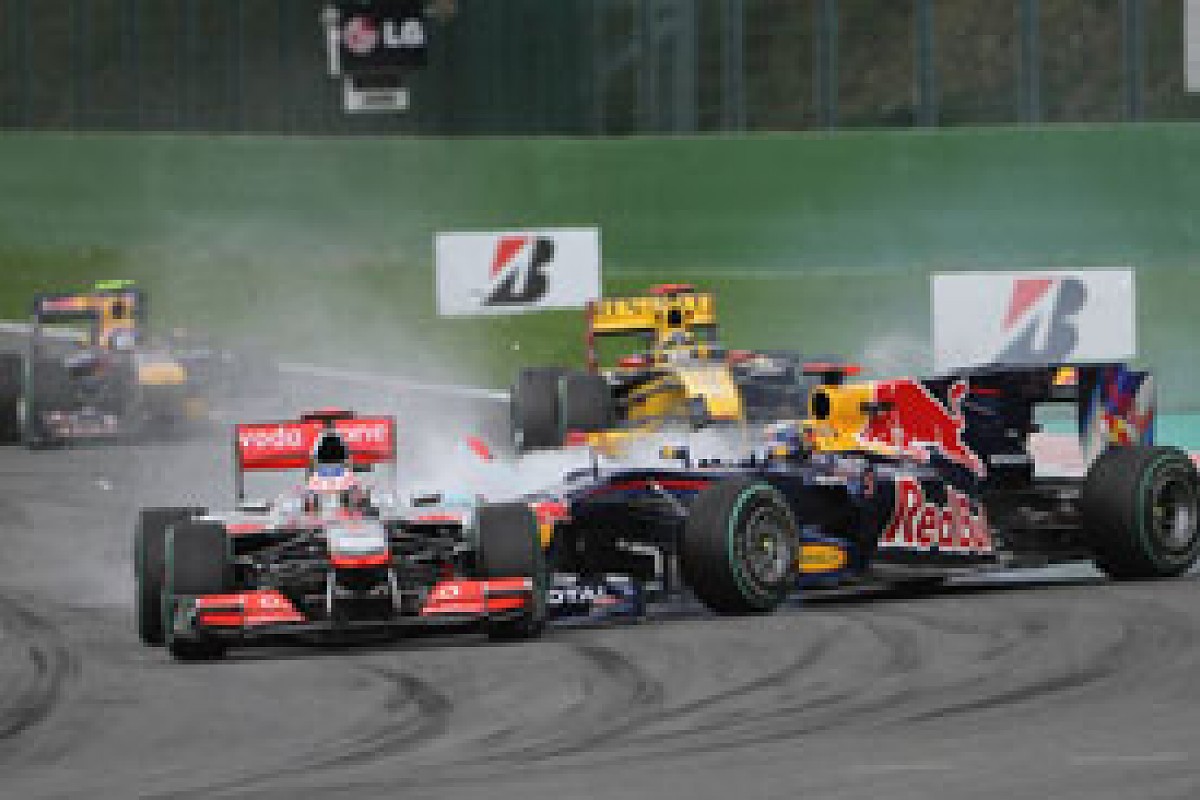 Key Spa-Francorchamps Stats
• Victory at Spa continues to elude Fernando Alonso. The Spaniard, currently leading the championship by 40 points, has triumphed at 19 different circuits in his grand prix career, but is yet to win at the Belgian circuit. He has never started from the front row, and has only climbed on the podium twice: a second in 2005 behind Kimi Raikkonen and a third in 2007 behind the two Ferraris. His recent qualifying record at Spa is also dubious: in 2010 his third-worst qualifying spot of the year (10th), while last year he recorded his worst, in eighth.
• Felipe Massa meanwhile has claimed a podium twice in Spa: he was declared the winner after Lewis Hamilton's penalty in 2008 and finished second the year before, behind Kimi Raikkonen. His qualifying record is also strong: he is 5-2 in qualifying against his team-mates and has not qualified outside the top 10 since 2004.
• Sebastian Vettel had his best and worst showings at Spa in the past two seasons. In 2011 he dominated from pole, with Red Bull controversially running a camber beyond the limits suggested by Pirelli. One year prior however he rammed Jenson Button while running third. Excluding his debut year in 2007, when he qualified 16th, he has never started outside the top 10.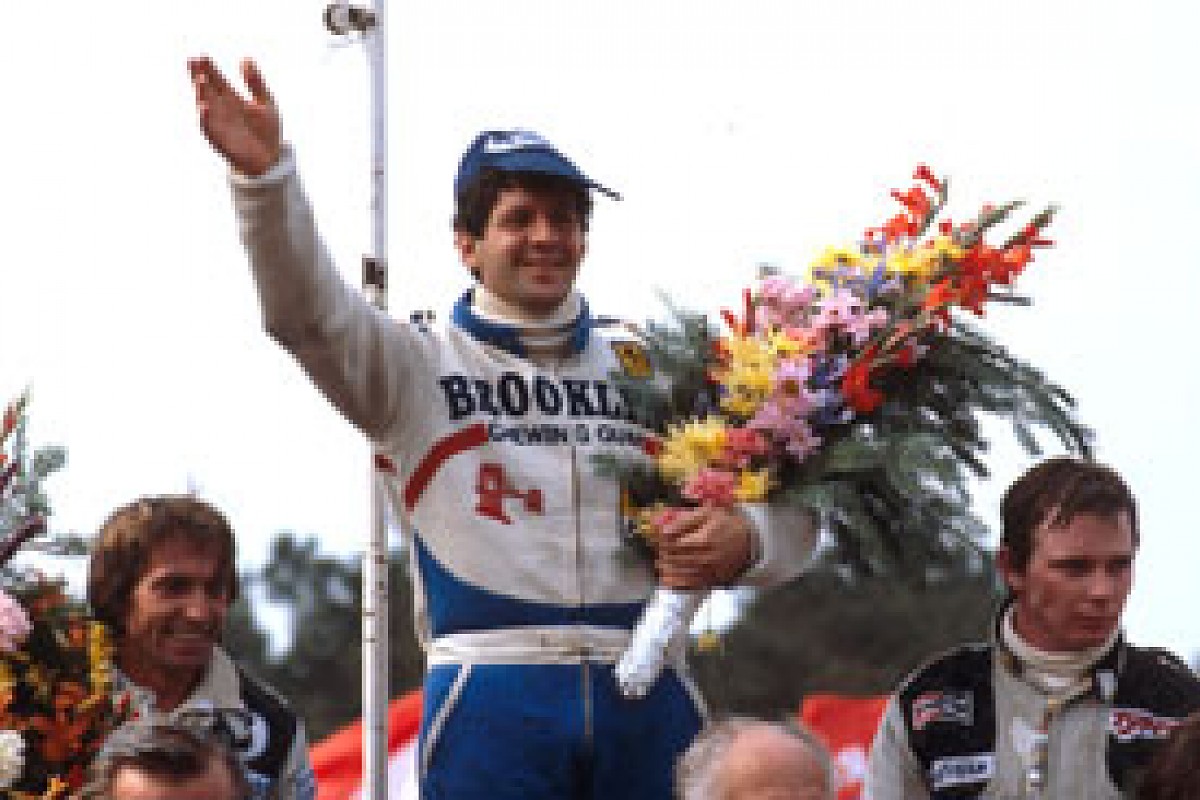 Button and Vettel clashed in 2010 © XPB
• That 2010 clash wasn't the only misfortune Jenson Button has suffered at Spa. He has retired a total of six times (three accidents, three mechanical failures) and climbed on the podium only twice, last year and in 2005. He scored points on only one other occasion, with a fifth in his debut year with Williams back in 2000. His qualifying score doesn't impress either: only four times out of 10 has he broken into the top 10, which becomes only once in the last five years (fifth two years ago). From 2008 onwards he has always been beaten by his team-mate in qualifying.
• Michael Schumacher reaches his 300th race weekend (297 starts up to now) in the venue which saw him debut, back in 1991, and take his maiden win 20 years ago. He is the king of Spa with six wins, one more than Ayrton Senna and two more than Jim Clark and Kimi Raikkonen. Michael missed on a top 10 grid spot here only in 1995 (when he eventually won from 16th) and in the last two years. Last year he was able to finish fifth from 24th in grid, the biggest comeback ever in Spa.
• After the Schumacher era, a new dominator of Spa came to the fore: Kimi Raikkonen, with four wins out of five races from 2004 to 2009. He missed out only in 2008, when he led 37 of the 44 laps but crashed out in slippery conditions a few laps to the end trying to keep up with Hamilton, who had just passed him. The grid spot for Kimi in Belgium is not crucial: he was able to win from 10th in 2004 and from sixth in 2009. Significantly, when he has finished, he has always won.
• Lotus, as Renault, last claimed a podium in 2010 with Robert Kubica. The former Lotus team had glorious days in Spa: four consecutive wins for Jim Clark from 1962 to 1965 and two successive for Ayrton Senna in 1985-1986.
• If 2009 was the magical year for Force India in Spa, 2008 was Toro Rosso's turn. It is the only race in which both drivers have qualified and finished inside the top 10. Since then, their best result in Spa was a 12th in 2009 and 2010. Last year both cars retired for race accidents.
• It rained three times in the last 10 grands prix at Spa, and in 2010 and 2011 it rained during qualifying. Perhaps due to the unpredictable weather, in the last 10 editions the race was won from pole only four times.
Famous Five Belgian Grands Prix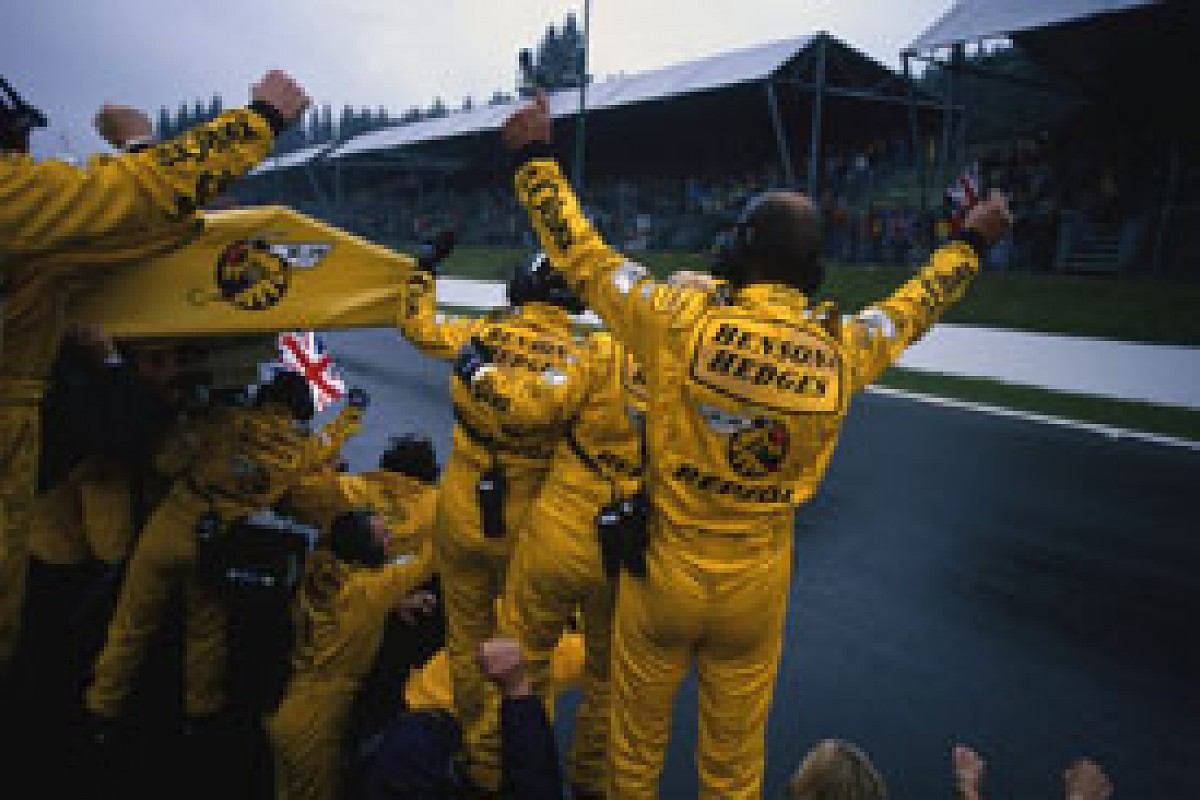 1979
The majority of our classic races come from the past two decades, but 1979 demands inclusion. Held at Zolder, rather than Spa, 1979 was one of the defining races in a season which delivered Ferrari its first drivers' title in 21 years and epitomised the dynamic between its two drivers Jody Scheckter and Gilles Villeneuve.
It was Scheckter who won, one of the three victories he claimed that year en route to the championship crown. Starting sixth and seventh - Scheckter behind Villeneuve - both Ferraris were caught in an incident with Clay Regazzoni, who was forced out. Scheckter continued, while Villeneuve pitted for a new nose.
The South African worked his way up the order, and assisted by others' maladies moved into a lead he would not relinquish on lap 54. Villeneuve however was the star. Having dropped to 23rd - last on the road - he scythed through the field and moved as high as fifth. Fourth seemed a step too far but Villeneuve, as was his wont, pushed and closed the gap rapidly, only to run out of fuel on the final lap.
1995
1995 was all about Michael Schumacher and Damon Hill, the duo staging a fantastic battle as weather came to the fore at Spa.
Mixed qualifying conditions had left both men lower down the grid than usual, but with those in front suffering problems Hill was soon into the lead, an advantage he subsequently surrendered to Schumacher when, with rain falling, he pitted for wets.
Schumacher opted to stay out on slicks, but with Hill flying behind him had to use every trick - some of them questionable - to keep the Briton behind. Hill was far from amused at the controversial tactics the German employed, and while he did eventually get by as Schumacher ran wide, a late drive-through for speeding allowed the German to claim the victory.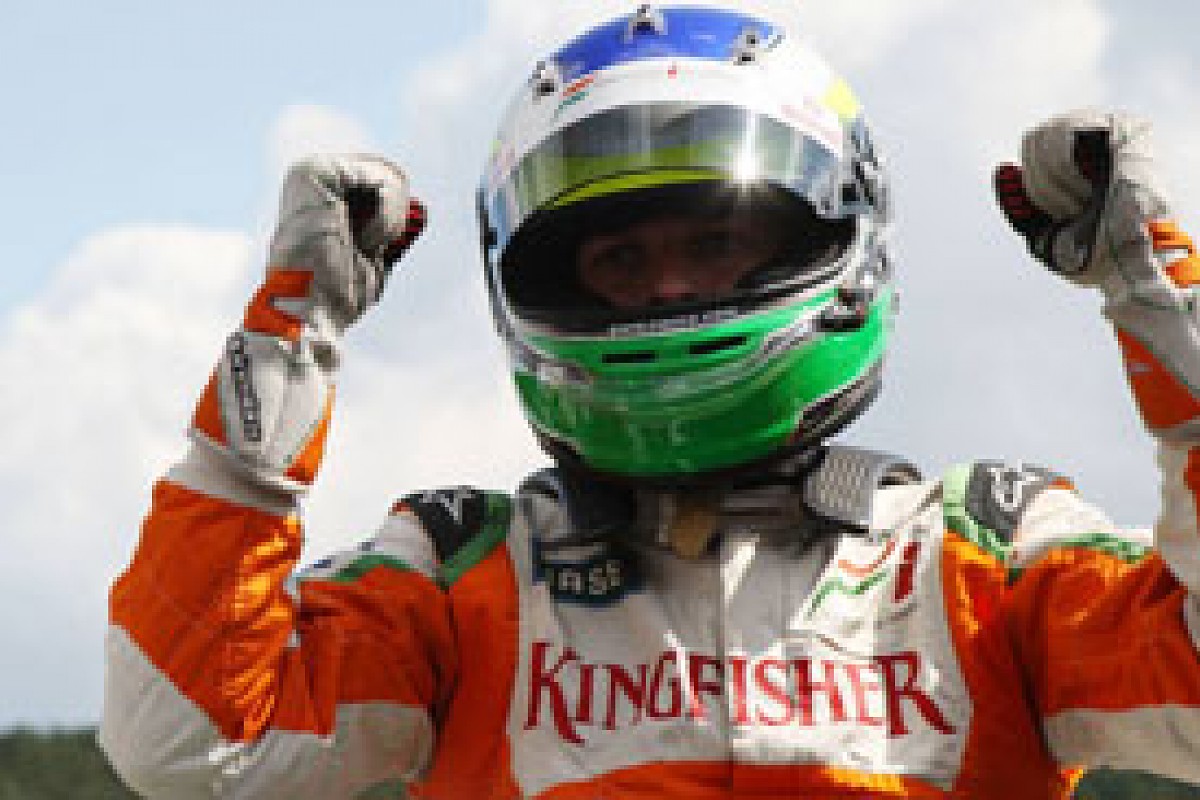 1998
The trinity of adverse conditions, Michael Schumacher and Damon Hill produced another classic three years on from the 1995 duel. Morning rain worsened before the race's start, but it went ahead as planned - at least until the first lap, when David Coulthard speared off at Eau Rouge, rebounded into traffic and contributed to a 13-car melee.
At the restart Hill led, but was passed shortly after by Schumacher, who began to ease away until he came up to lap Coulthard, misjudged the distance and smashed into the rear of the Scot's McLaren. Hill moved back to the front of the field, while team-mate Ralf Schumacher found himself in second, an unlikely 1-2 for Jordan. A late safety car condensed the field but the order remained unchanged, Hill taking Jordan's first grand prix victory.
2008
Controversy reigned in 2008 as Felipe Massa claimed victory despite finishing second on the road, the result of a retrospective punishment handed out to Lewis Hamilton.
The Briton had initially led from pole but as rain began to fall he spun and ceded the lead to Ferrari's Kimi Raikkonen. The Finn held it until lap 41, when Hamilton - who had been shadowing, if not closing - seized the initiative as rain began to fall.
Hamilton's first overtake was via the use of the run-off, and he was therefore obliged to hand the position back. He did so, but then attacked Raikkonen in what was judged to be an illegal move. Hamilton was through, and Raikkonen would go off trying to stay with the McLaren as conditions worsened. The FIA however decided the final outcome, promoting Massa into first and dropping Hamilton to third.
2009
No-one was quite sure what to expect in 2009. A bizarre qualifying session left Giancarlo Fisichella on pole, Force India's first prime slot. Neither McLaren had made it into Q3; nor had Fernando Alonso, while both Red Bulls were on the fringes of the top 10.
The confusion continued on the opening lap, when Romain Grosjean and Jenson Button clashed, in turn catching out Jaime Alguersuari and Lewis Hamilton. The safety car came out, with Fisichella still at the front, Raikkonen just behind.
After that, usual service would resume - for victory at least - as Raikkonen passed Fisichella before Les Combes. The Italian was never dropped and the pair finished within one second of each other, with a charging Vettel less than three seconds down the road. For Raikkonen it was a fourth victory at the circuit, while Fisichella earned Force India its first grand prix podium.
From the forum
I think Lotus' performance is partly based on the weather. Correct me if I'm wrong, but from what I have seen this year, Lotus have only been quick in hot conditions. Early stages I know, but judging from the forecasts I have seen it is going to be pretty conditions. Who would these conditions favour the most?
I personally think the usual suspects will be contesting for victory this weekend.
GAZF1nut

Kimi has to do something special - I will not agree for anything less.
sofarapartguy
With them introducing DDRS in Spa I expect Lotus to qualify higher and with the longer track they shouldn't have any problems of heating up tyres. I expect Lotus to do very well. Not sure about McLaren or Red bull to be honest. I expect Alonso to do well also, think it might be a straight shoot out between Lotus and Alonso...with Kimi having the slight edge. McLaren and Red Bull in top 5 though...
I may be wrong...
BernieEc
*Key stats supplied by FORIX collaborator Michele Merlino.