Ferrari's stuttering start to its 2012 campaign was the wake-up call the team needed to force through changes that could allow it to dominate Formula 1 again in the future.
Since the Michael Schumacher era ended in 2006, Ferrari has struggled to replicate its success of the early years of the century. Although it won constructors' titles in 2007 and 2008, it has underachieved since 2009.
Pat Fry, who took over from Aldo Costa as technical director (chassis) last year, has already made significant changes to the way the team operates. But he has admitted that struggles with the F2012 acted as a trigger to see through the full extent of the necessary overhauls.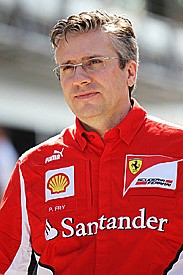 Pat Fry © XPB
"When you are developing and changing an organisation, you've got to be careful," Fry told AUTOSPORT. "You have got to do things logically and have people believing in it so that the organisation moves forward. We had done a lot of homework and knew a lot more [about what needed to be done] but we just hadn't been brave enough to take the last step into changing everything.
"That's effectively what the wake-up call in early February did for us. The amount of effort and passion that is in the factory is unbelievable - it's just about trying to get it all linked together and working. Now, we are making huge steps and improving and the results are showing what the people are capable of."
At the root of Ferrari's struggles has been its failure to adapt to the demands of modern F1. During the Schumacher era, it benefitted from a close relationship with tyre supplier Bridgestone, but more importantly it effectively had unlimited mileage at its Fiorano test track. It used this second advantage to devastating effect, using what might be called an 'empirical' model of car development based upon evaluating a wide range of parts on track.
Since the ban on in-season testing came in at the start of 2009, Ferrari hasn't been able to do this. Other teams devoted resources to improving off-track development technology such as wind tunnels, CFD and driver-in-loop simulators to allow better evaluation of parts before they ever hit the track.
Fry worked at McLaren during this period and, despite some resistance to his methods at Maranello, the shortcomings of the car have given him the mandate to complete this process.
Fry is key to Ferrari's potential revival and a compelling case can be made that it was a lack of technical leadership, after chief designer Rory Byrne and technical director Ross Brawn left the Scuderia at the end of 2006, that held back the team.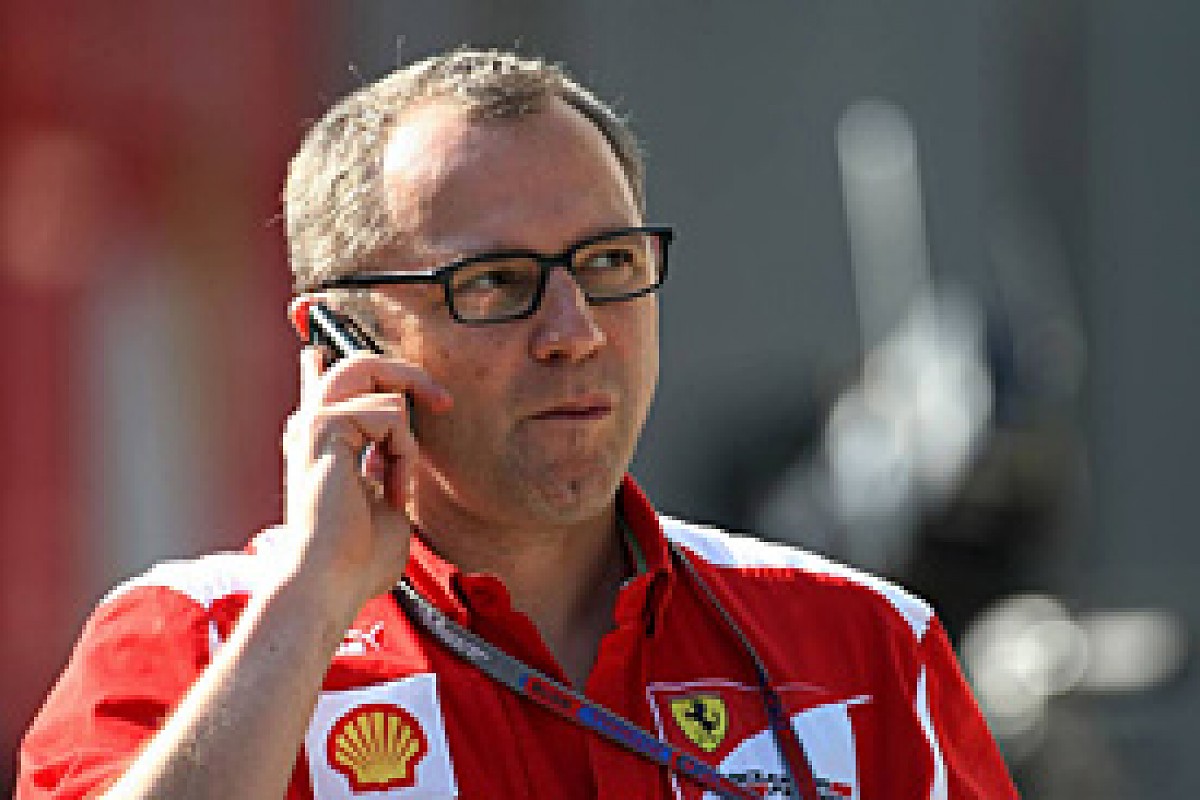 Stefano Domenicali © XPB
Byrne, in particular, was a big loss as he is one of the few designers arguably in the Adrian Newey league. Although Byrne is still a Ferrari consultant, he spends only around 40 per cent of his year at Maranello and has no involvement with the F1 team.
There has been some criticism of team principal Stefano Domenicali during Ferrari's struggles, although he deserves credit for the way that Fry has been able to change the team's way of working. Ferrari president Luca di Montezemolo backed him at the end of last month, suggesting that there are no plans for any change at the top of the Scuderia.
"When it was decided to go for a man who had grown from within the company, there were some who turned up their noses at the idea," said di Montezemolo. "But today I am pleased to see a true leader of a team that is doing well, which is what I want and which is worthy of the name Ferrari."