Could Riccardo Patrese have been the third man in the 1982 world championship shoot-out at Las Vegas? You could ask the same question of around half a dozen or more drivers, but you can make a compelling argument that had Brabham continued to field the Italian in the Cosworth-powered BT49D for the second half of the campaign, he'd at the very least have been in the hunt, along with Keke Rosberg and John Watson.
Patrese, who rated the BT49D, along with the Williams FW14, as his favourite car among the many he raced during his grand prix career, certainly believes that to be the case. But he doesn't look back on what happened with bitterness.
While he was ahead of eventual champion Rosberg and only 11 points off leader Watson when he switched full-time to the unreliable BMW-engined BT50 after finishing second in the Canadian Grand Prix, Patrese believes the decision was the right one at the time. And best for the long-term.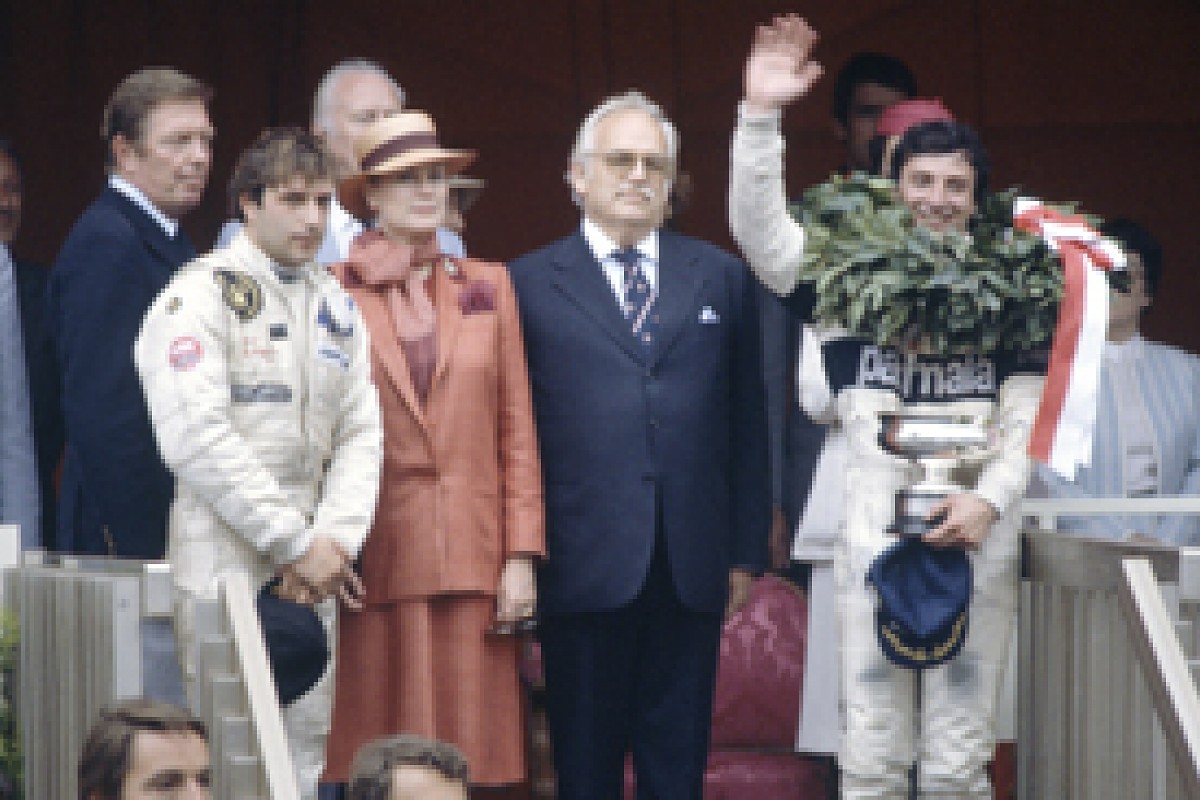 Riccardo Patrese celebrates his maiden victory at Monaco in 1982© LAT
"Before I swapped to the BMW I was in the running for the championship," recalls Patrese. "I was running in front of Rosberg and in the end he won. He took the championship with only one win, and I already had my first win in May in Monte Carlo.