Keke Rosberg and Fernando Alonso appear to have very little in common as drivers. The former was one of the great swashbucklers, an old-fashioned charger in the best possible way. Alonso is a more calculating, rounded performer, Alain Prost-esque in the way he approaches his craft. World champions both, and very worthy ones, but with very different styles and approaches.
But having spent much of the past week in 1982 as we've completed work on a special edition of AUTOSPORT re-examining that simultaneously great and tragic season, you can't help but draw some parallels between Rosberg's against-the-odds championship victory 30 years ago and Alonso's potential third world championship campaign.
Firstly, a disclaimer; Alonso has got a long way to go before he can be hailed as world champion. His 40-point lead with nine races to go looks formidable, but with Hungary showing the Ferrari to be only the fourth fastest car in all-dry conditions, it could shrink very quickly. But this doesn't detract from the fact that, with 11 races down, he's had a remarkable season.
Nobody would have picked Alonso as a potential champion given Ferrari's pre-season travails.
You could say the same about Rosberg. While it's no surprise that Alonso is a driver of championship calibre, Rosberg came into the 1982 season as a rank outsider. The Finn was a bold recruitment by Williams, which had a void to fill after the retirement of Alan Jones. The extent of the gamble became even more clear when Carlos Reutemann walked away after the two early-season South American races.
Rosberg had a grand total of six points to show for his four-season Formula 1 career. In terms of results, a third place for Fittipaldi in the 1980 Argentinian Grand Prix and victory for Theodore in the wet non-championship International Trophy two years earlier was all he had in the cabinet in terms of top-line achievement.
Rosberg, of course, faced a very different challenge to Alonso, taking on the power of the turbo Ferraris and Renaults with the normally-aspirated Cosworth DFV.
The handling of the Williams was a strength, unlike that of Alonso's Ferrari early in this season, but both were up against it.
Interestingly, the pair's qualifying records are almost identical. Rosberg's average starting position was sixth over the course of 1982, the same as Alonso's so far this year. But what both proved able to do was to maximise what opportunities were presented to them.
Rosberg would not have won the title without the terrible accidents suffered by Gilles Villeneuve and Didier Pironi, while Alonso has had his share of luck with some timely rain showers and unreliability. But what binds the great drivers is their ability to make the best of what they have. That is what Rosberg did to remarkable effect in 1982 and what Alonso has done so far this season.
Thirty years ago, Rosberg ended the season as a proven top-liner, but while Alonso started 2012 in that class, I'd argue he has stepped up a level this year. He was always capable of being a relentless, ultra-consistent opportunist. But there were mistakes. Such mistakes, by and large, have been ironed out this year. Save for his failure to get it hooked up on his one Q2 run in Valencia and a spin in qualifying at Silverstone that would have left him mid-grid had he not kept it out of the wall, Alonso has been pretty much flawless.
Last time he was in a championship fight, this wasn't the case. While 2010 is remembered as the year Sebastian Vettel won the world title despite a litany of blunders, Alonso arguably made the more dramatic mistake.
Okay, at no point did he wipe out himself and his team-mate, as Vettel did in Turkey, but an unnecessary shunt in Saturday morning practice at Monaco wrote off his chassis and left him at the back of the grid. Then there was the jump-start in China, misreading traffic in Canada that cost him a place, and crashing while on course to salvage a few points in the Belgian Grand Prix after an early assault by Rubens Barrichello.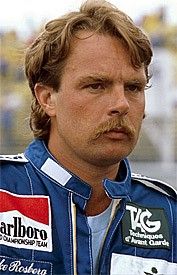 Fernando Alonso © LAT
Most significantly, those stupid errors came at a time when the Ferrari was clearly lagging behind and Alonso was losing ground in the world championship race. Just as he did at times in 2009, when driving an uncompetitive Renault, the mistakes crept in when he didn't have the machinery.
Such frustration hasn't been in evidence this year. No matter how unpromising the starting position, Alonso has made things happen.
His win at Valencia from 11th on the grid, a street circuit charge worthy of Rosberg, is the classic example of that. That is the difference between Alonso today and a few years ago.
By 2012 standards, the Alonso of two years ago was a more raw, unrefined version of a driver who has now perhaps hit his peak. That's certainly the perception in the paddock. In Hungary, I had three separate conversations with drivers with over 100 F1 starts apiece and all agreed that, if Alonso pulls this off, it will be not only his most remarkable championship win but one of the all-time great triumphs.
The world championship wins that really stand out over the years are always the ones in equipment that is demonstrably not the best. Rosberg's, strong as it was chassis-wise, wasn't the quickest car in 1982 just as Alonso's isn't this year. This is the link that binds together two drivers who are so dramatically different in their characters and approach to F1.
If Alonso is successful in his title tilt in 2012, then it will be one for the ages and certainly worthy of a special edition of AUTOSPORT in 30 years time.