There are no insurmountable obstacles preventing motorsport being included in the Olympic Games in the future, even though it has never officially been part of the world's biggest sporting event before.
In 1900, a series of car races was run off the back of the Paris World's Fair in conjunction with the games, while in 1936 an Olympic Rally was staged, but neither was recognised as an official event. But Nasser Al-Attiyah, winner of the 2011 Dakar Rally and a WRC regular, claimed a bronze medal in skeet shooting at the London Olympics last week. The 41-year-old believes that motorsport could have a place.
"I would love to see motorsport included in the Olympic Games," he told AUTOSPORT. "They could make a special stage in the stadium and it would be a fantastic show.
"I want to make the next Olympics in Rio and I want to win a gold medal to go with my bronze. But it would be fantastic to go there to compete in motorsport and to represent my country, Qatar, like that as well. To come to the Olympics and make your country proud is an amazing thing.
"I have been surprised by how many people have recognised me from motorsport and are surprised to see me involved in shooting. This is my fifth Olympics, but people from Europe and all over South America still recognise me more from motorsport. That [recognition for motorsport] could be another reason to make it an Olympic sport.
"Coming from motorsport, it is incredible to be in the village with all of the other athletes. I've seen Usain Bolt and lots of other athletes just walking around the village. It's going to be really sad when this is all finished. London has been amazing."
For a sport to be admitted to the Olympics is difficult, but not impossible. The International Olympic Committee has capped the total number of sports at 28, with the 2012 games comprising 26. There is nothing to stop motorsport, through the FIA (which was recently recognised by the IOC) lobbying.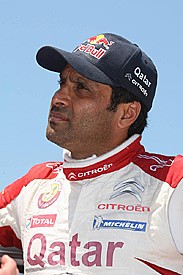 Nasser Al-Attiyah, Olympic medalist and driver © XPB
It is often claimed that events based on mechanical devices such as cars are not admissible. This was once the case, since the Olympic Charter stated that "sports, disciplines or events in which performance depends essentially on mechanical propulsion are not acceptable". This clause was removed in 2007. The FIA signed up for the World Anti-Doping Code in December 2010, removing another potential obstacle.
For there to be any chance of the IOC accepting a proposal for motorsport to be admitted, it is inevitable that car variations would have to be minimised to put the emphasis on driver skill. This in effect rules out a category such as Formula 1, which would anyway be impossible to incorporate because of myriad commercial clashes. But it could allow events based on centrally run, identical-specification race or rally cars, or even karts.
Provided top drivers were able to compete - the Olympic charter stipulates only that athletes may not be paid directly for competing - such a format could create a credible competition. The Race of Champions is a potential model, but a long circuit event may prove more credible.
"A lot of people have said that the Race of Champions is the Olympics of motorsport," RoC organiser Fredrik Johnsson told AUTOSPORT. "We would love to be a part of it, if it were possible to enter the Olympic family. I'm not convinced it would be that easy, but the Olympics also realise that they need to bring in new sports. Maybe a few years down the line it could be a reality."
IOC president Jacques Rogge ruled out the possibility when he visited this year's British Grand Prix.
"The games are about the competition for the athletes, not for the equipment," he said. "While having a lot of respect, it will not be included in the Olympic programme."
While Rogge's statement is emphatic, he is due to stand down as president next year. Should his successor be amenable to motorsport, Olympic inclusion could be possible.
ROC: Olympic Stadium feasible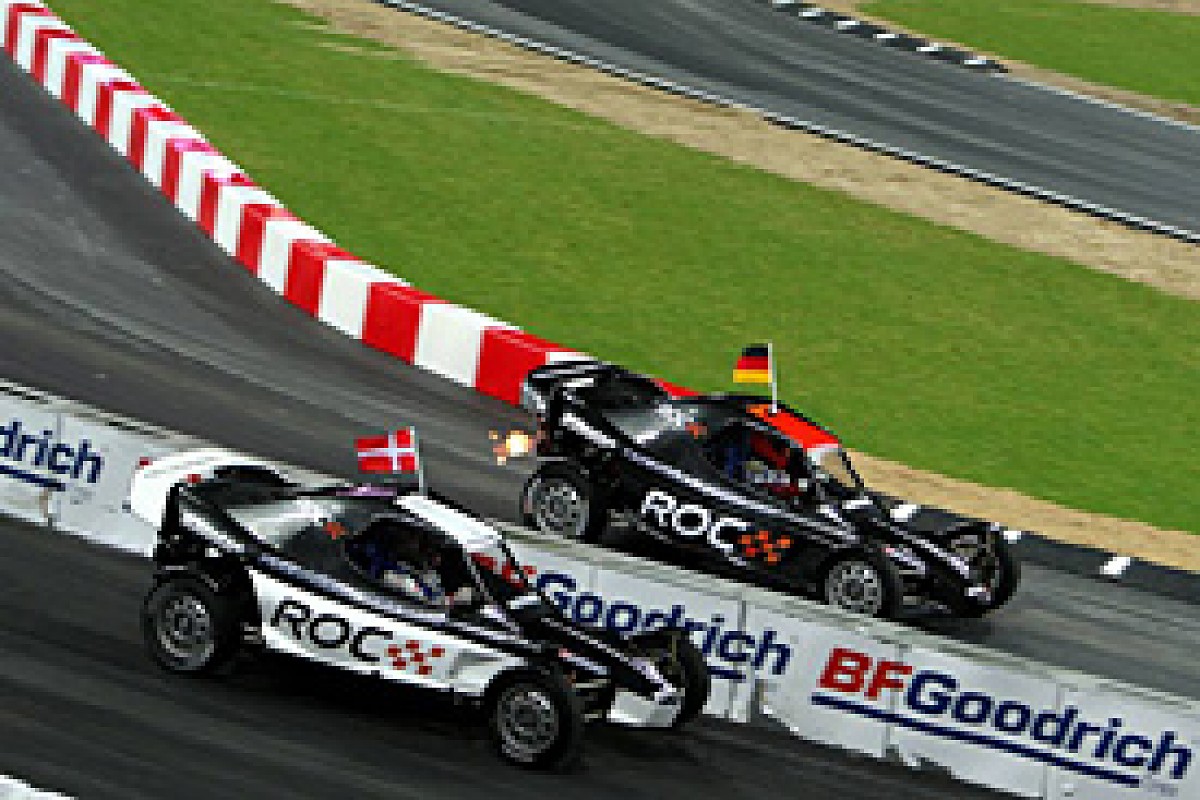 The 2012 Race of Champions © LAT
London's Olympic Stadium could host the Race of Champions in the future.
RoC organiser Fredrik Johnsson believes that an event could be hosted as early as 2014, with tentative talks between his company and the stadium already having taken place.
"It's definitely feasible," Johnsson told AUTOSPORT. "We have had discussions with the [London] Olympic stadium about potentially taking the RoC there and they were very interested to see our plans and how we have done it in the past.
"The discussion that we had was very positive and we are very keen to look at it for the future. If I understand their situation correctly, they have a pretty clear agenda of what they need to do after the Olympics with the Olympic Park, so at the earliest it would be in 2014."
The Race of Champions was staged in Beijing's Olympic Stadium in 2009 before moving first to Dusseldorf and then, for 2012, the Rajamangala Stadium in Thailand. It was last held in London in 2007-2008, at Wembley.