If you drive a back-of-the-grid Formula 1 car, you are very often regarded as a talentless waste of oxygen. Unless you are fortunate to have had the chance to prove yourself previously in more competitive machinery, as Timo Glock did with podium finishes for Toyota, most will write you off as a no-hoper without even having the decency to pay attention to your performances.

It's nigh on impossible to make a big impression in any category of motorsport when you are in a third-rate car. If you are Charles Pic, lumbered with uncompetitive Marussia machinery and carrying the baggage of being a pay driver even at a time when it's profoundly challenging to get a chance without such support, it's doubly difficult.
It was interesting to see and hear the response to awarding the Frenchman 10 out of 10 for his performance over the Hungarian Grand Prix weekend. Even those who should know better found the idea risible without even taking a close look at the facts of a weekend during which he excelled.
It's all-too-easy to decide that if somebody is in the 12th best car, there's a good reason for it. The cream always rises, say the sages. On a long enough timeline, that's often the case, but it doesn't automatically mean that a driver in a back of the grid car can't be doing a great job.
My AUTOSPORT colleague Mark Hughes got some stick back in 2001 for consistently awarding high marks to a newcomer who spent the season qualifying and racing a Minardi in the lower reaches of the field and didn't score a point on the same basis. But Fernando Alonso didn't turn out badly, did he?
The point isn't that Pic is the next Alonso, it's that he has shown extremely well in the most unfavourable of circumstances. In Hungary, he outqualified Glock, who is at his best on the slower tracks, and comfortably outraced him. That was a special performance and one that deserves praise. What's more, it's not an isolated case. Pic has outqualified Glock four times out of 10, which while it isn't earth-shattering is mightily impressive considering the preparation he had for the 2012 season. On average, the qualifying deficit has been 0.341s, which isn't bad at all in the circumstances. The gap is narrowing as well.
Pic outraced Glock in Hungary © LAT
Pic came into the season with relatively little experience. In total, he had 370 test laps to his name prior to the Australian Grand Prix weekend. That in itself is par for the course given the paucity of running for rookies, but bear in mind that this was in the 2011 Marussia/Virgin car. The Frenchman started out in Melbourne not so much on the back foot as sitting down. Testing restrictions mean that rookies face a near-vertical learning curve at the start of their careers, particularly with the complexities of a modern F1 car making the old idea of grabbing it by the scruff of the neck and showing your raw pace obsolete.
In Australia, Pic qualified three quarters of a second off Glock, which was nothing special even taking into account the lack of running. But by the Malaysian Grand Prix a week later, the gap was down to three-and-half tenths. At the fourth round of the championship in Bahrain, he outqualified Glock, repeating the trick in Spain prior to his strong weekends in Germany and Hungary. To judge by that progression, he is moving along the learning curve very tidily indeed. He has potentially laid the foundations to emerge as consistently the team's quicker driver.
Yet still, to many F1 fans, Pic remains the invisible man. The softly-spoken 22-year-old is the least recognisable driver on the grid and isn't one to generate eye-catching headlines with soundbites, yet it does not follow that just because he isn't noticeable he isn't worthy of note. There are a few teams who should take a serious look at the Frenchman when evaluating options for next year.
Take Sauber, for example. There are concerns that Kamui Kobayashi has plateaued in terms of his rate of improvement and might even be going backwards by making more mistakes trying to match team-mate Sergio Perez's pace. If the Swiss team were to decide it wanted to make a change, it would be fascinating to see what an outfit famous for getting the best out of inexperienced drivers could make of this very fast prospect. Certainly, he was more convincing in GP2, where he had the best qualifying average during the 2011 season, than Sauber reserve Esteban Gutierrez has been this year against weaker opposition.
This raises the thorny issue of progress in the junior formulas not being followed in sufficient detail by many. Usually, it's title-winners combined that build up buzz around them and as Pic hasn't got a championship to his name, he has often been disregarded. Yet he has won at every level - Formula Renault 2000, Formula Renault 3.5 and GP2 and was so convincing on his debut in the latter category that he won. What's more, those who were paying attention would have noticed that, with a little less bad luck, Pic would rightly have been a serious rival to Romain Grosjean in the race for the GP2 title last year.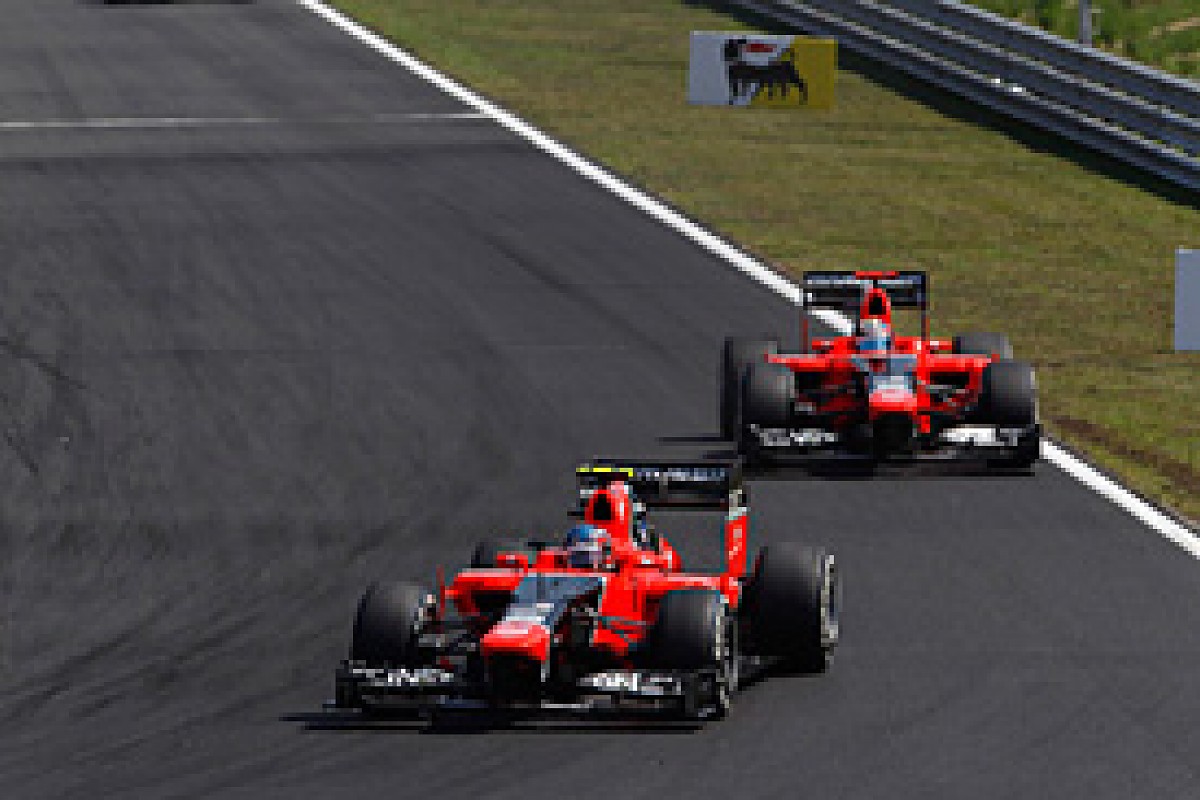 Pic, making an impression on those who care to look © LAT
None of this means that Pic is a cast-iron future world champion. But what it does mean is that, should he keep up his current rate of progress, he will end the season meriting a shot in stronger machinery. What he doesn't deserve is for people to assume that it's impossible for him to excel and write him off without even paying attention. The laptimes are there for all to see.
That goes for F1 teams as well. Their conservatism when it comes to driver selection can at times be staggering. In the case of many teams, they just aren't paying enough attention. And when there's a driver with serious potential both in terms of speed and commercial backing, it would be foolhardy to disregard him.