Lewis Hamilton matched his hero Ayrton Senna's Hungarian Grand Prix victory tally on Sunday, when the Briton scored his third win at the venue.

The 27-year-old McLaren driver, who first won the race in 2007, and then again in 2009, took his third victory with a peerless performance while under late-race pressure from Kimi Raikkonen's Lotus.

Senna also took all three of his victories at the Hungaroring with McLaren, in 1988, 1991 and 1992.

Only Michael Schumacher has won more times than these two in Budapest, counting four victories on the track.

It's also worth noting that in recent times this has been a happy hunting ground for McLaren; five wins in the last six years in a run that was only broken by Red Bull in 2010.

Rather surprisingly, Sunday marked the first time since the 2010 Canadian Grand Prix that Lewis had managed to win a race from pole position. Since that race in Montreal he's started from pole three times (Korea 2011, Australia and Malaysia 2012) and not triumphed. During the same period however he's actually won five races without starting up front (Belgium, China, Germany and Abu Dhabi in 2011 and Canada this year).
Race notes
• Kimi Raikkonen finished in second place for the fourth time on the Hungaroring, and for the third occasion he was beaten to the flag by Hamilton (2007, 2009 and 2012). In 2003 he lost out to Alonso (when the Spaniard took his maiden win).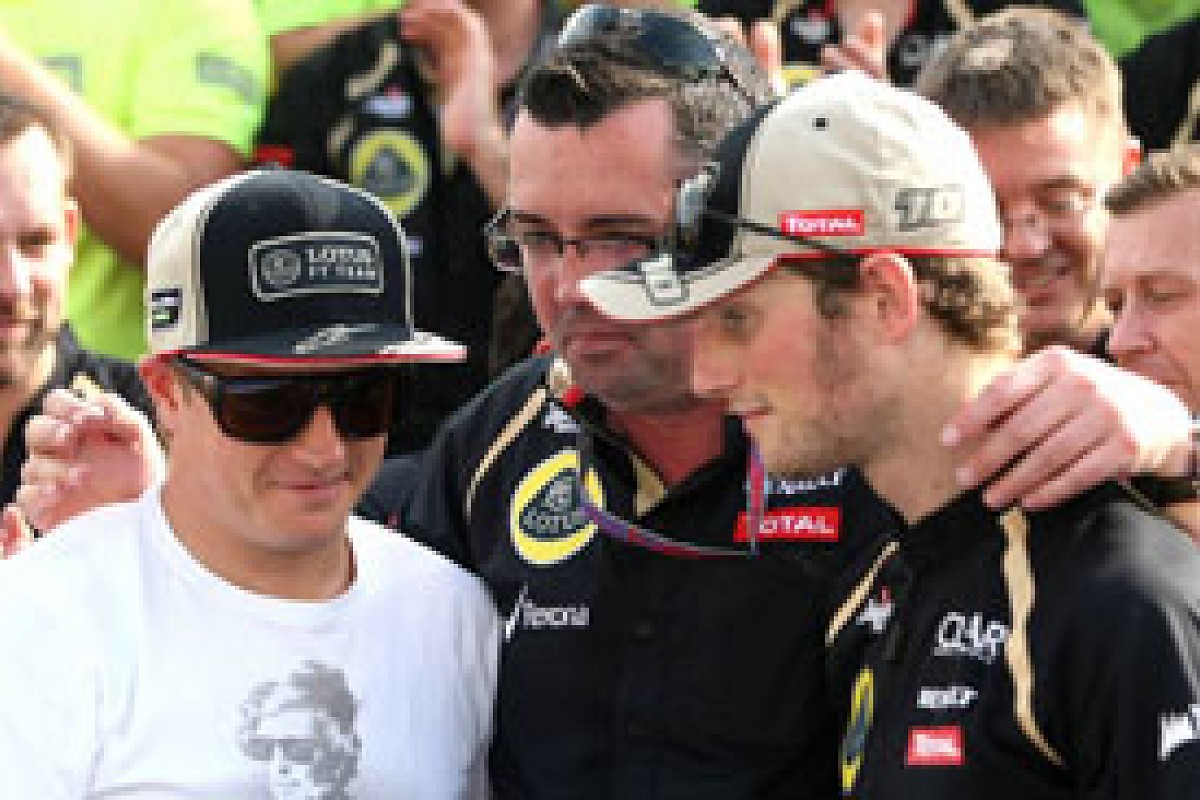 Kimi Raikkonen and Romain Grosjean handed Lotus its second double podium of 2012 © XPB
• Romain Grosjean's third place marked a great day for the Lotus team, which hadn't taken a podium finish in Hungary since 2004, when it was known as Renault. Lotus is the second team this year to post a double-podium finish (Bahrain, Hungary) after McLaren (Australia, China).
• Despite posting the fastest race lap on Sunday, Sebastian Vettel will have to wait another year for his first July win - the month of his birthday - or at the Hungaroring. This is now Vettel's seventh straight race without a win - that's his longest drought since his maiden victory at Monza in 2008.
• Fernando Alonso posted his 23rd consecutive points finish, but for the first time in six races he wasn't able to lead a single lap.
• The Hungaroring seems to be a cursed track for Mercedes. It's scored just three points from six starts here. Nico Rosberg's 10th this year adds to his ninth place in 2011.
• It doesn't suit Sauber well either: in Germany it posted its biggest single-race points haul but seven days later, in Hungary, it didn't score at all for the second year running.
• For the first time this year, only one driver starting outside the top 10 was able to score points - Mark Webber. Up until now, between two and five drivers starting outside the top 10 scored points in each race, with Alonso winning from 11th on the grid in Valencia.
• Both Webber and Alonso equalled Nigel Mansell's number of race starts, 187, and climbed to joint 14th on the all-time list.
Qualifying
• Hamilton matched Senna's Hungarian pole position tally with three, giving McLaren its 150th pole start. McLaren is the second team to have reached this standard, after Ferrari. At the moment the Italian team counts 207 poles.
• Romain Grosjean recorded his first front row start in Formula 1. It's the first time in more than 13 years since a Frenchman last started on the front row: Jean Alesi back in the 1999 French Grand Prix.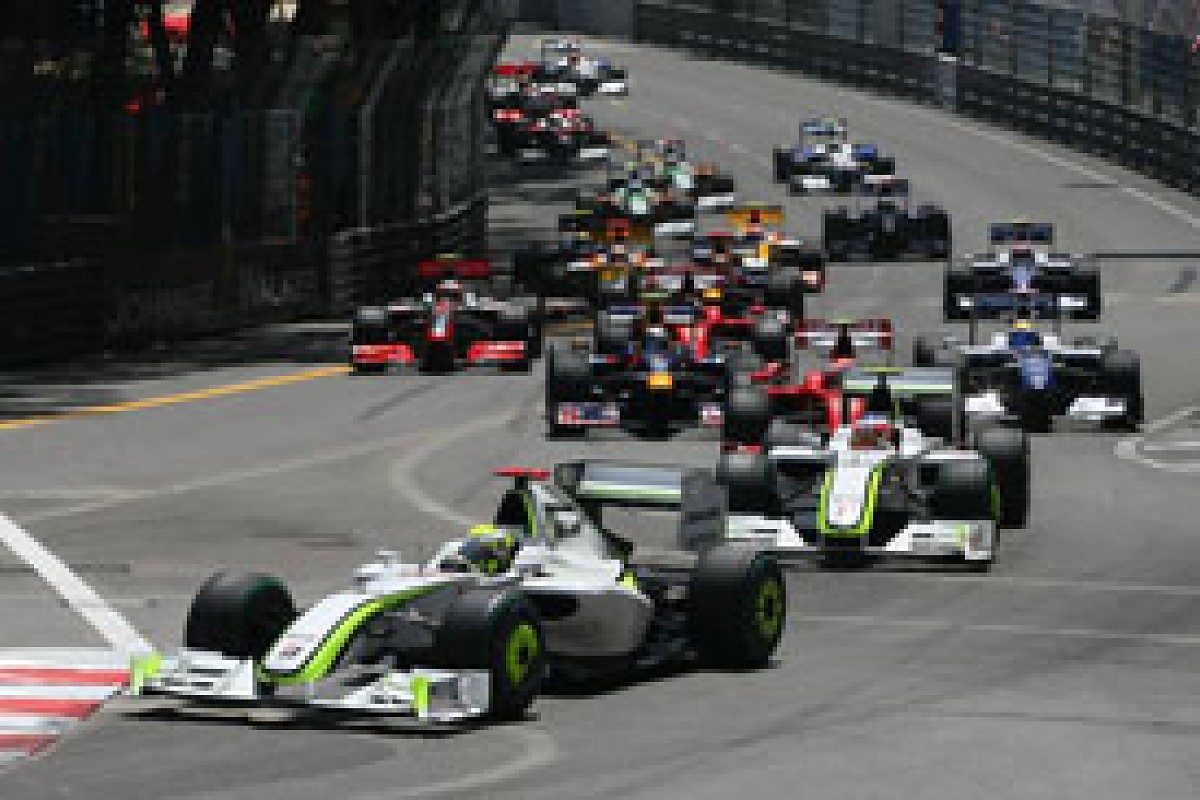 Button's last F1 pole position came at Monaco in 2009 © XPB
• The Hungarian Grand Prix was the 60th straight grand prix without a pole for Jenson Button (stretching back to Monaco 2009).
• For the first time since the 2011 Abu Dhabi Grand Prix, Felipe Massa was able to qualify right behind Fernando Alonso: in last year's race they were fifth and sixth, and in Hungary they were sixth and seventh. Massa last outqualified Alonso in Korea last year.
• Pastor Maldonado has now gone four races starting within the top ten... and five without scoring points.
• For the first time this year Bruno Senna was able to reach Q3, and ended up ninth on the grid. That means for the first time since the 2010 Brazilian Grand Prix (where Nico Hulkenberg gave Williams pole) both Williams featured in the top 10.