Will McLaren's pace hold?
Lewis Hamilton claimed pole position by four tenths of a second and McLaren has looked formidable in all conditions throughout the weekend. So extreme was his dominance that he set two laps good enough for top spot to bag his team's 150th pole position.
Actually, it was the second time that he's done that, having briefly held pole in Spain before being excluded over not carrying enough fuel, but despite that small detail it all seems to be coming together for McLaren.
In Germany, team principal Martin Whitmarsh reckoned that had qualifying been dry and McLaren not lost out on track position, it would likely have been a victory. All indicators suggest that Hamilton will support that statement by claiming his second win of the season tomorrow. But in this most unpredictable of seasons, it's best not to take anything for granted.
Lotus's wild man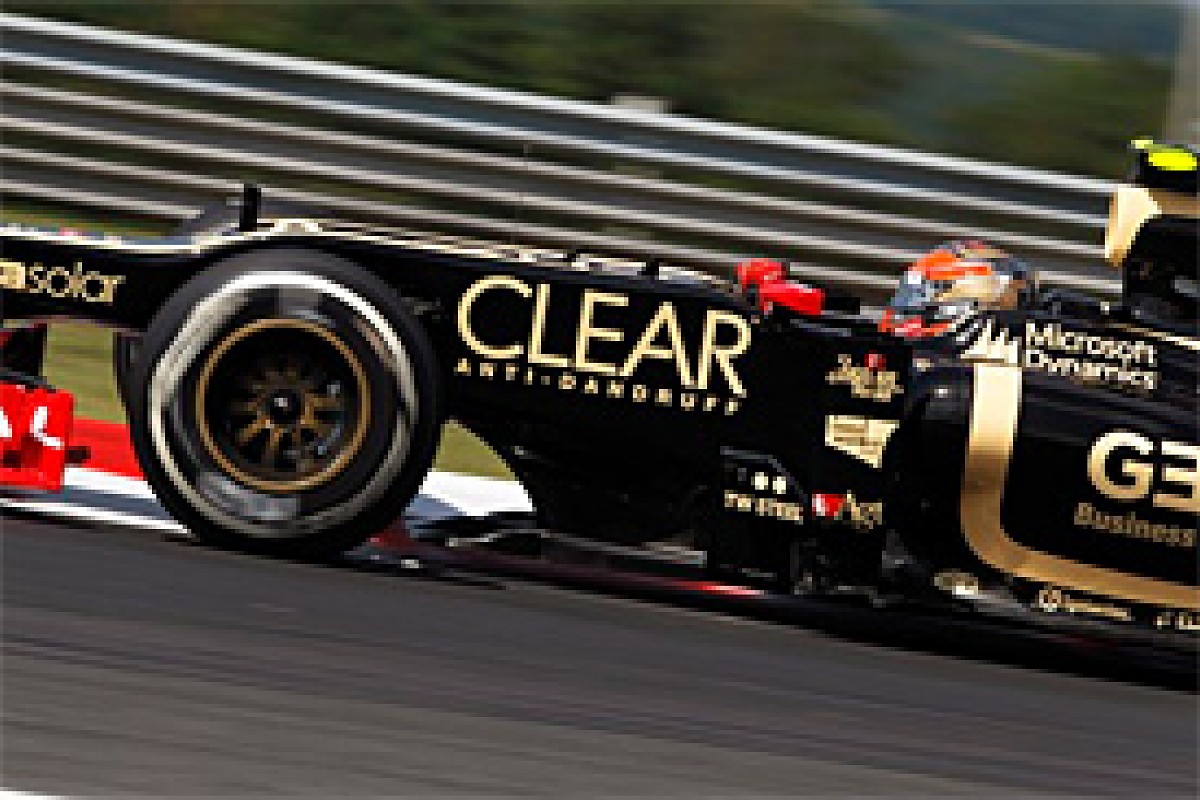 Grosjean, looking for a clean race © LAT
Romain Grosjean's reputation for incidents early in races is slightly overstated as there have been occasions where he has been unlucky, although there have been a few mishaps this season that have cost him potentially strong results.
He lines up second on the grid and has the machinery to bag his third podium of the season; provided, of course, there is no repeat of his Friday shunt that cost him a nose-cone.
Generally, if Grosjean gets through the first lap, he has a strong race and while it might be asking too much for him to take the fight to Hamilton, he can certainly battle on level terms with the likes of Sebastian Vettel and Jenson Button, who line up behind him.
The curse of an even-numbered slot
At the Hungaroring, it is notoriously dusty off line and those lining up behind Grosjean on the right-hand side of the grid face a real challenge when it comes to matching the getaways of those on the other side of the track.
Asked after qualifying whether he would swap P2 for Sebastian Vettel's P3, however, Grosjean downplayed the disadvantage.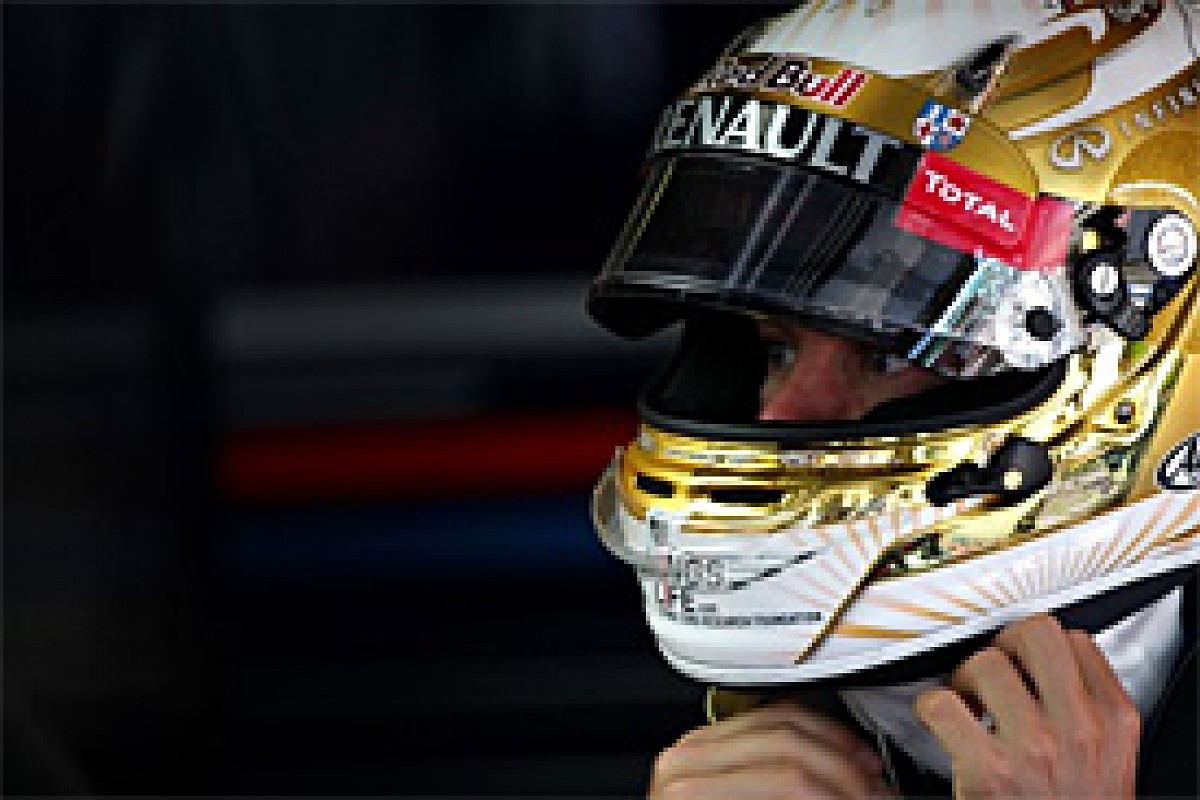 Vettel, starting from the clean side © LAT
"The more ahead you are, the better it is. We know there is dirt and dust on the side, but if you look at Barcelona where there's supposed to be a good side and a bad side, the drivers in second and fourth positions happened to be first and third at the first corner and the first and third finished second and fourth so hopefully I can do the same."
It's possible, but if Hamilton makes a decent start, which hasn't always happened thanks to the occasionally capricious nature of the McLaren off the line, it's hard to see the Franco-Swiss heading the pack into Turn 1.
Falling off a cliff
Up and down the paddock, there are all sorts of forecasts about what tyre strategy to expect during the race. Depending on who you speak to, anything between one and three seems possible, although it's hard to imagine many seriously contemplating getting through the race on two sets of tyres if the track temperature is high.
More likely, it will be a choice between two or three, as it was at Hockenheim, although several teams and drivers have suggested that we might see a Valencia/Canada-style end to the race, with seriously quick cars on fresher rubber attacking those trying to hold on while shod with older Pirellis.
Hungboring
Can the Hungaroring produce an exciting race? © LAT
The tight Hungaroring used to have a reputation for producing uninspired, processional races, but there are signs that we could see a decent amount of passing tomorrow.
The main straight isn't quite long enough for the ideal DRS zone length, but what is likely to make the difference will be tyre choice. The long final corner will punish those struggling for grip, be it at the front, rear or all-round, and could set up a decent run down start/finish.
During the first stint, chances are there won't be so much passing, but as we get deeper into the race, expect cars on different strategies to find themselves in similar parts of the track. This should be a recipe for some action, especially as those trying to run longer will have realistic aspirations of being able to defend effectively.