Mark Webber's victory at Silverstone was a huge boost for his world championship credentials. Perhaps not as significant as his 2010 win - "not bad for a number two"and all that - but I think this season is following a similar path for Mark in terms of the points race.
He could have been the champion that year, one of four people who could've achieved that at the final round, and in this season of much-reduced predictability we're seeing a similar pattern. He's delivered at some key moments: putting it on the front row in Monaco, and inheriting pole, and doing likewise at Silverstone and going on to win the race.

As we approach the halfway point of the season, Webber is right in the hunt for the world championship. Although Ferrari is on top on merit, and Fernando Alonso has been quite incredible, if you had to pick a car for the next 11 races you'd take the Red Bull over the Ferrari.
New contract boost
I think it's blindingly obvious that Red Bull has two drivers who are good enough to be number one, certainly when you compare that with Ferrari. Although Felipe Massa almost won the title in 2008, you'd have to say he's a good number two - or at least an average number one.
Personally, when I was with Red Bull I don't remember ever getting this late in the season with Dietrich Mateschitz before renewing, but it means you're committed to each other, and you go forward together.
DC says Webber is better off at Red Bull than moving to Ferrari © LAT
I don't think, from a personality point of view, that Dietrich minds whether it's Seb or Mark who's doing the winning. In many ways, it would suit Red Bull the brand to show that Mark can win the title as well - it shows that its product works for a 35-year-old Australian as much as a 25-year-old German.
Mark is looking very relaxed with himself right now. He knows he's closer to the end of his F1 career than the beginning, and now he knows he's got another contract in the bag. That's the icing on his cake.
He's not starting a five-year campaign with the end goal to be world champion; he's an experienced guy operating within his comfort zone and right in the fight.
Webber's Ferrari contact
I don't think there was any conversation between Ferrari and Mark beyond first contact. Ferrari is in no rush to do anything with its driver line-up, with key asset Alonso committed for such a long time. It just wouldn't have made sense to have Mark there - unless Fernando goes crook or something - and I just don't see the benefit in him going there as Alonso's number two.
Mark's a quality driver, wears his heart on his sleeve and likes to speak his mind. Some of what he says works for him, some works against him - but show me someone who gets everything right all the time and I'll show you a saint!
Of course, that doesn't always make life easy for Christian Horner, but he'd rather have two guys he's got to manage rather than two wallflowers that he's got to motivate.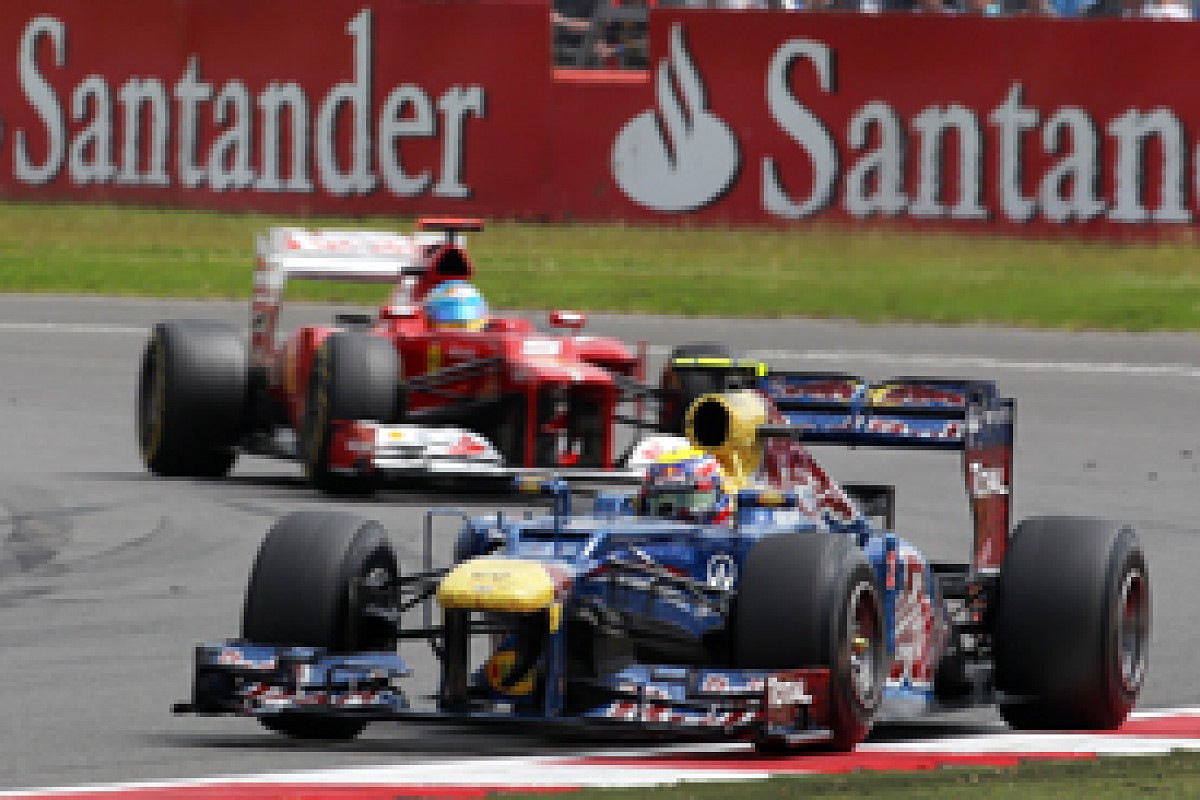 Mid-grid in Melbourne; DC regrets joining McLaren 'for the money' in '96 © LAT
I was once offered the chance to sign for Ferrari, and I don't regret not taking that up for one minute, because what was on offer at the time wasn't a better opportunity than the one I had with McLaren. I'd already made the mistake once of moving for money rather than opportunity, from Williams to McLaren. From the moment I sat 13th on the grid for the first race of 1996, having been on the front row in Adelaide '95, I decided I would never, ever make a decision based on money over performance.
Chances for Germany
Hockenheim is a funny little circuit, with just the two fast corners - into the stadium and out of it again. There's a lot of second and third gear corners, so it's more Valencia than Silverstone.
It seems like F1 has become like tennis, where you have clay courts, hard courts and grass courts. Some tracks have certainly suited a certain car-and-driver combination better than others, just like some tennis players are better on one surface than another.
We've got a great championship fight on our hands, and I'm sure this will be another fascinating step towards the outcome.