This year was Bruno Senna's big chance. It was make or break. For all the questions of whether his place on the Formula 1 grid owed more to his famous name and a wad of sponsorship dollars than his ability (despite winning races at GP2 and Formula 3 level), how the 28-year-old performed on track in 2012 was going to prove whether or not he had a future at the highest level. With nine races down, the numbers indicate that the dial on the career prospects meter is wavering over 'break'.
Senna has been thumped by team-mate Pastor Maldonado. Even when you take into account that the Venezuelan is in his second season with Williams and that Senna has sat out six Friday-morning practice sessions to allow Valtteri Bottas seat time, there's no arguing over the winner of the intra-team battle. Maldonado has outperformed Senna on the key performance indicators: points (29 to 18), qualifying (7 to 2) and best finish (first to sixth). The Brazilian can point to greater consistency thanks to his five top-10 finishes compared with Maldonado's two, but that doesn't carry much weight when his team-mate has infamously squandered handfuls of points.
There's little point in trying to twist the facts of the season to make a strong case for Senna having done a great job. But the key questions to be answered are whether he has legitimate reasons for his struggles and whether there are signs that he is making progress. If the answers to each of those is yes, then there is still a chance for him to turn it around and make good on the genuine promise he showed in the junior formulas and, in flashes, in F1. But the clock is ticking.
So, over to you Bruno. What has gone wrong and what are you doing about it?
"Pastor is very well dialled in to the tyres with his driving style and the car set-up and this is where we are lacking, especially when you go to circuits with high temperatures," says Senna. "Pastor is able to do the laps without putting as much energy into the tyres and when the temperatures are high, I put too much in. Then I'm out of the [performance] window and the laptime goes up.
"A lot of it is about setting up the car properly to the driving style. We have been trying to do that. It's about finding the balance of how much front end do I need from the car to do a good lap in qualifying but still have a good race car. With the Bridgestones, I was used to having a neutral car every time because that's how I like to drive, but with the Pirelli tyres you can't do that because it will destroy the rear tyres [in the race].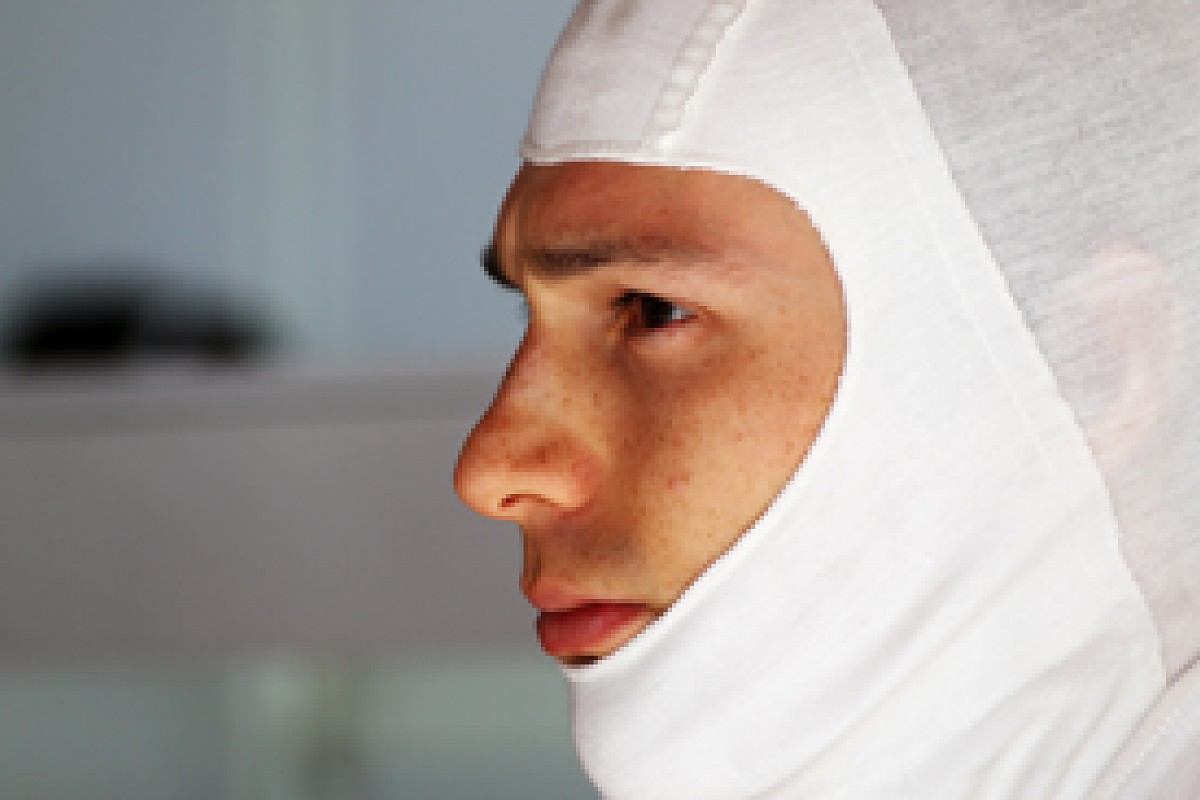 Senna acknowledges he needs to get to grips with the 2012 tyres better © XPB
"It's a re-set of everything. We're trying to protect the rear tyres without being slow in qualifying. This is not easy to deal with, especially when you have to drive thinking about it. I haven't been driving by instinct like I did before. As soon as it clicks, you are OK."
Senna's performance in the British Grand Prix was encouraging. After disappointing weekends in Canada and Valencia, he probably would have made Q3 but for yellow flags in the final sector thanks to Romain Grosjean going off. In the race, he was ninth at the end of the first lap and had a good run in the race, finishing in the same position after passing Nico Hulkenberg late on. It was a decent drive, albeit nothing extraordinary, but there is a feeling that perhaps Senna has started to turn the corner in terms of tyre use.
Part of the problem is driving style. The Pirelli rubber seems to respond best to drivers who minimise the length of time that the tyres are loaded for. Maldonado, for example, is generally pretty aggressive on turn-in, whereas Senna, like Jenson Button, favours a more shallow approach to corner. This leads to less energy going into the tyre at any one point, but a longer loading period, which doesn't agree with the Pirellis.
"It's a bit like that," says Senna. "These tyres don't like cornering basically. They like the corners to be as short as possible. Even in qualifying, if you are pushing too hard you can easily go over the edge. But sometimes you don't switch the front tyres on! Things like this have given us difficulties.
"It is very difficult to understand how different the tyres are from last year, when I had no such trouble. You have to drive the car in a more specific way to get a laptime. It is quite frustrating. But we've got to learn. I'm sure that when we get to the races that we did last year [from Spa onwards] things are going to become second nature. But, ideally, I'll sort myself out by then."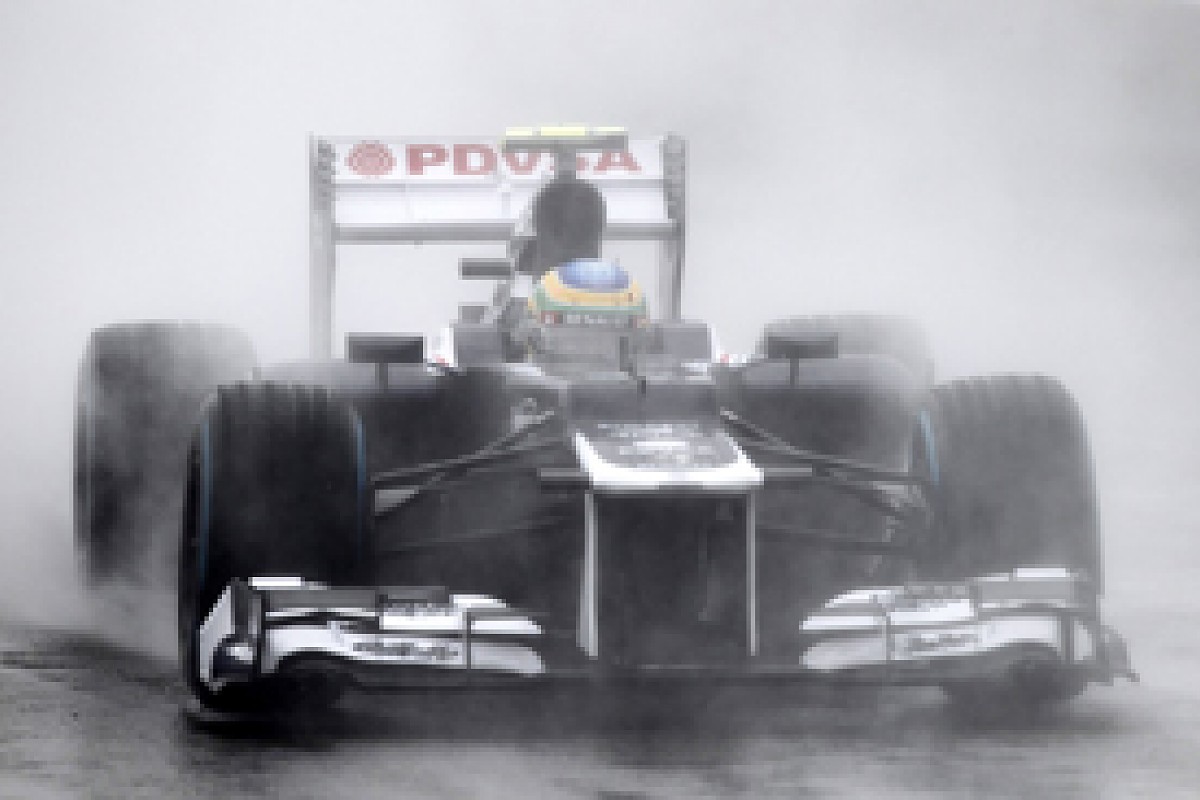 Senna went better in the wet at Silverstone © LAT
While Silverstone was a confidence boost, it's hard to judge whether it's a turning point without the high temperatures that would have exposed his tyre weaknesses. Plus, he was quick in the wet qualifying session, which tells us nothing about his ability to get the tyres into the right operating window on the average Saturday afternoon. But it at least has to be considered as a step in the right direction after some difficult times. What counts now is that his qualifying performances improve to the level expected of a car that should be a Q3 regular.
"I hope so," says Senna of whether he's on the brink of cracking it. "Once you get confident and you know what you are doing, everything becomes much easier. Everything is so sensitive that it's very easy to be outside the window. It's not my favourite type of racing because you are thinking about other stuff all the time instead of pushing hard and enjoying it. But it's the same for everyone.
"When you start from the back then you either have to try a more aggressive strategy that puts you against cars that are on different tyres. Sometimes it works, sometimes it doesn't. So far this year, I have got involved in incidents with other people just because I was in the wrong position. If I was a bit further up the road I would never have got involved and the results would have been much better.
"But qualifying is part of the race weekend and I need that to be right as well. As much as we have had mostly good races in terms of performance we have had bad results sometimes because of incidents."
There certainly have been plenty of those. In Melbourne, he spun on the first lap after contact with Daniel Ricciardo. Then there was a clash with Maldonado in Malaysia, a rear-end assault by Schumacher in Spain and the collision with Kamui Kobayashi in Valencia, the Spanish incident earning him a penalty. But there have been some high points. Senna's performance in the Malaysian Grand Prix was outstanding, charging from the back to sixth, which made him one of the few drivers to make up serious ground once the race had settled down following the restart. He followed that up with a strong seventh, ahead of Maldonado, in China.
"It's nice to have had some good races," says Senna. "But even Malaysia, you look at it and think that it would have been possible to be on the podium. On lap one I had to gain a few positions but Pastor closed the door and I spun. What could have been if I was P8 on lap one? The race would have been very different. It was the wrong place at the wrong time. If I get qualifying right, everything is going to become more straightforward."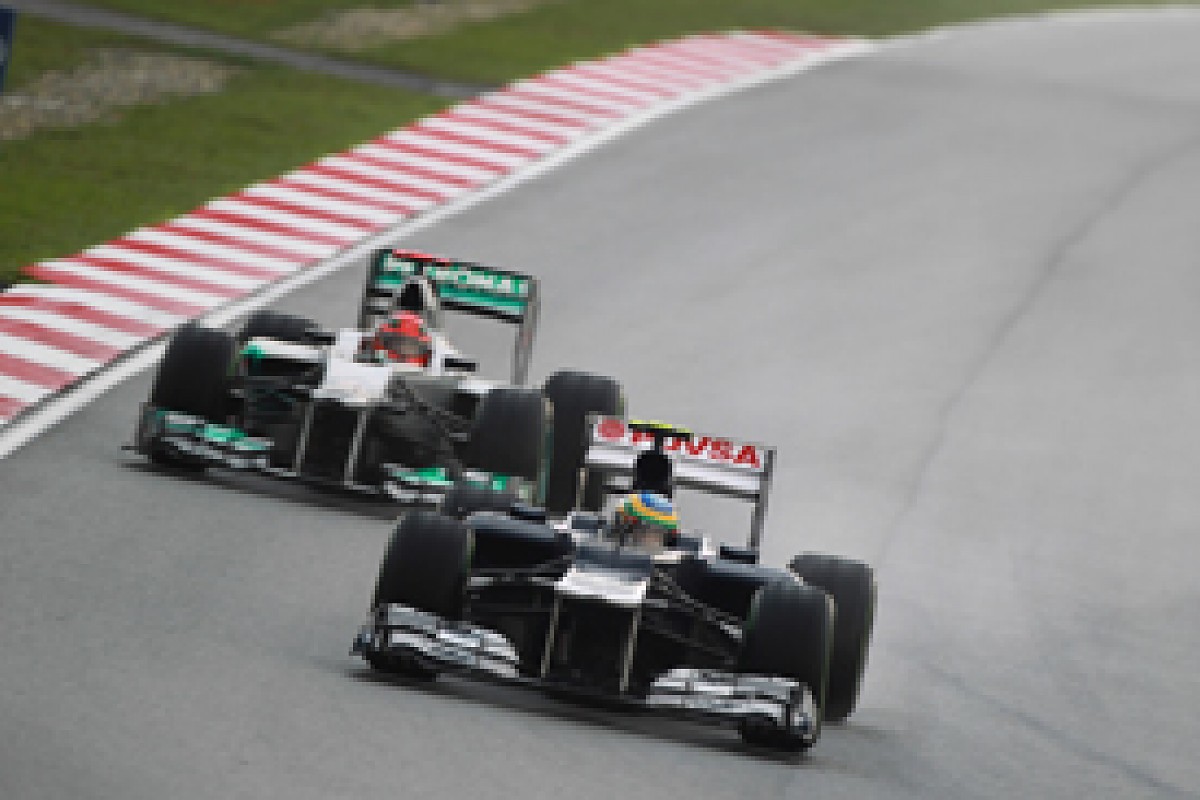 Malaysia was a rare highlight in his tough season, and it could have been even better © LAT
Given the stakes, Senna admits to being frustrated. His tyre troubles are exacerbated by the fact that this season is so close. A couple of tenths difference in qualifying can make a difference of several rows, rather than several positions, on the grid.
Fortunately, Senna is at least tackling the problem. Don't misread his characterisation of his struggles as simple excuses. He has highlighted where he needs to improve. What he must do now is turn it around before it's too late.
"There is no way around it, I need to nail qualifying if I want to score points consistently," he says. "The car is good enough.
"It is extremely frustrating. Maybe one of the things that was holding me back is that I know I have a car that is capable of good races and probably try too hard. It is a frustrating experience not to be able to deliver and to be in a situation when you have to prove yourself when the gaps are the smallest they have ever been. You need to be in the optimum position in a very small window. The factors are probably the hardest that they have been for many years.
"I have to find a way to deliver and if I do that this year, then I have a pretty good future in F1."
That sums it up perfectly. While the tyres might not be perfect for him, Senna understands that at this level you don't get any free passes. He has to show that he can do the job in all conditions if he is ever to climb out of the box marked 'capable and with money' into a genuine top-liner.
All drivers ever really want is a fair crack at F1. Senna's previous campaigns, a year in the woeful HRT and eight races in the tricky Renault last year, had their moments but now is the time to start string together consistent performances to justify his place in F1. Top of the agenda is getting on terms with Maldonado in qualifying.
The ball is in his court. To extend the metaphor, Senna is probably a couple of sets down but confident that he is on the cusp of a counter-attack. At 28, with a good car under him and a full season to show what he can do, time is running out, for there comes a point where the word 'unfulfilled' precedes the word potential.