As of the British Grand Prix, only three 'number two' drivers are doing a good enough job, according to the numbers.
If you designate whichever driver in the points-scoring outfits with the lower tally as the aforementioned number two and calculate their haul as a percentage of their team-mate's, it reveals an interesting quirk. The vast majority are below the average contribution of second drivers to constructors' championship-winning campaigns over the past two decades.

That 62.4 per cent figure shouldn't be treated as sacrosanct for, needless to say, the statistics are extremely crude. Not only are they based on a nine-race sample set rather than a full season, but they also fail to take into account myriad other factors, including the crucial difference between the actual contribution and the amount needed, a figure that would be lower.
What's more, most teams aren't seriously chasing a constructors' championship.
But it's a handy way to create a ballpark figure that illustrates to what extent the choice of 'second driver' can dictate the success of your season whether you're gunning for top spot of sixth.
Romain Grosjean has scored 73.5% of his Lotus team-mate Kimi Raikkonen's tally so far this year © LAT
And with money paid out partly based on constructors' championship position, it can have a serious knock-on effect on future performance. So while some might find it 'boring' that Red Bull re-signed Mark Webber and the Australian has decided not to pursue a switch to Ferrari, it was clearly absolutely the right move. After all, it preserves what has been F1's strongest driver line-up of the season.
A glance at the following table, which shows each points-scoring team's lower-ranked driver's points haul as a percentage of their team-mate's:
POINTS SCORED AS PERCENTAGE OF TEAM-MATE'S TALLY
Driver                Team-mate          Percentage


Sebastian Vettel      Mark Webber             86.2%
Romain Grosjean       Kimi Raikkonen          73.5%
Nico Hulkenberg       Paul di Resta           63.0%
Bruno Senna           Pastor Maldonado        55.2%
Jenson Button         Lewis Hamilton          54.3%
Kamui Kobayashi       Sergio Perez            53.8%
Daniel Ricciardo      Jean-Eric Vergne        50.0%
Michael Schumacher    Nico Rosberg            30.7%
Felipe Massa          Fernando Alonso         17.8%

So, Vettel, Grosjean and Hulkenberg all deserve congratulations for their contributions.
It's no surprise to see Red Bull topping the table, reflecting its position in the lead of the constructors' championship, while it's no coincidence that Lotus is now ahead of McLaren in the standings despite not having won a race thanks to Grosjean's total. In the case of McLaren, given Button's contributions over the past two years, he gets a free pass for now, but there is one top team that is obviously struggling in terms of its backup driver.
Just take a look at the bottom of the table. Felipe Massa has picked up a paltry 17.8%of Alonso's points. Only once in the previous 20 seasons has such a contribution from a second driver been enough in the constructors' championship.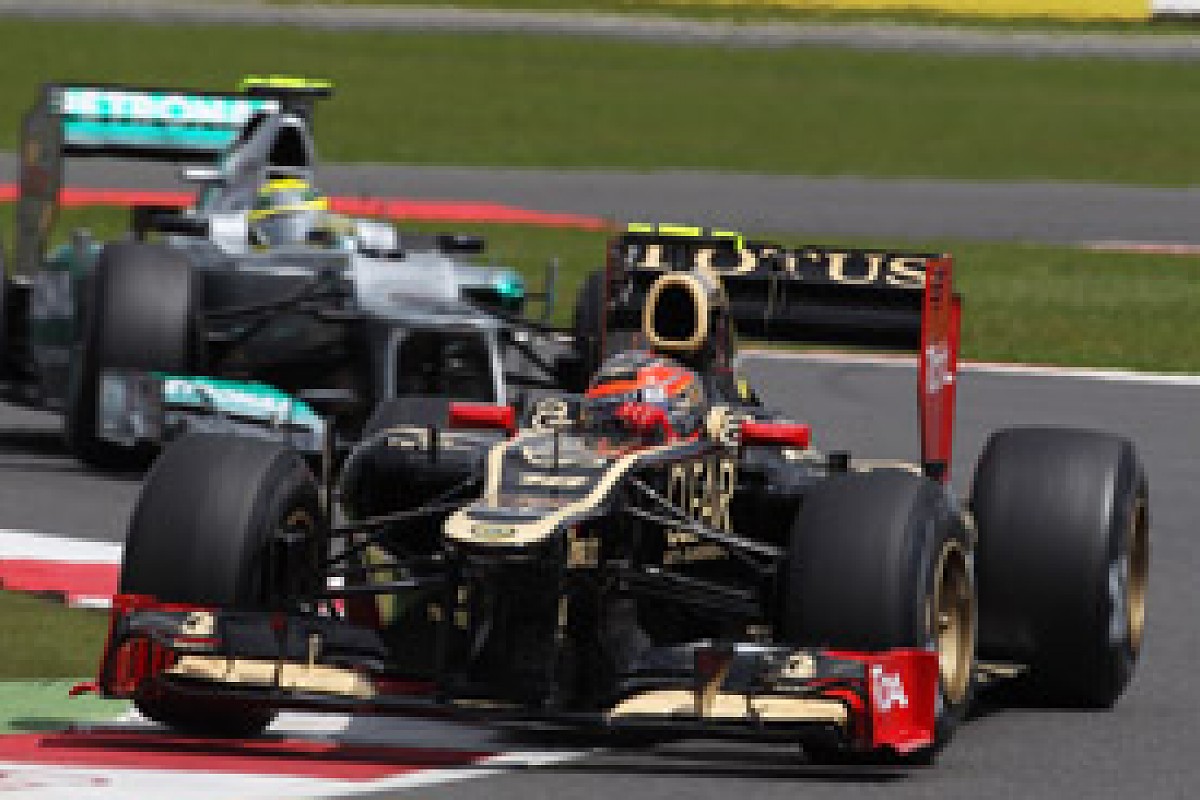 Felipe Massa has not delivered on the points front for Ferrari this year © LAT
That came in 1994, when the late Ayrton Senna, David Coulthard and Nigel Mansell cobbled together 27 points between them. And that extraordinarily small contribution was only sufficient thanks to Benetton's collective second driver - Jos Verstappen, JJ Lehto and Johnny Herbert - scoring only 11 points.
As it happens, Massa has been below the magic 62.4% figure for the previous two seasons as well, scoring 46% of Alonso's total last year and 57.1% in 2010.
With Ferrari seemingly determined to continue its policy of focusing primarily on Alonso, both its selection of driver and strategy of having a clear back-up man is not compatible with winning the teams' title. Perhaps Ferrari doesn't care? After all, it will pocket more money this year than whoever does win the crown.
But it is symptomatic of old world thinking. F1 is so close now that performance deficits that once would have not made much difference to the points on the board are having a profound influence.
So with Webber off the market, Ferrari needs to think very carefully before it decides to keep Massa on for another year. As the Brazilian said after the British Grand Prix, if he keeps up the form he has shown from Monaco to Silverstone, he has a much better chance.
While over those four races his figure rises only to 31 per cent - around Schumacher level but without the legitimate claims that car problems have robbed him of dozens of points.
There would have been a few more points for Massa in Valencia but for Kobayashi's intervention and he showed in the races that start and finish that run that he is capable of finishing not too far from the front of a grand prix. That is promising and means that Ferrari can no longer simply decide to bin him before choosing a replacement.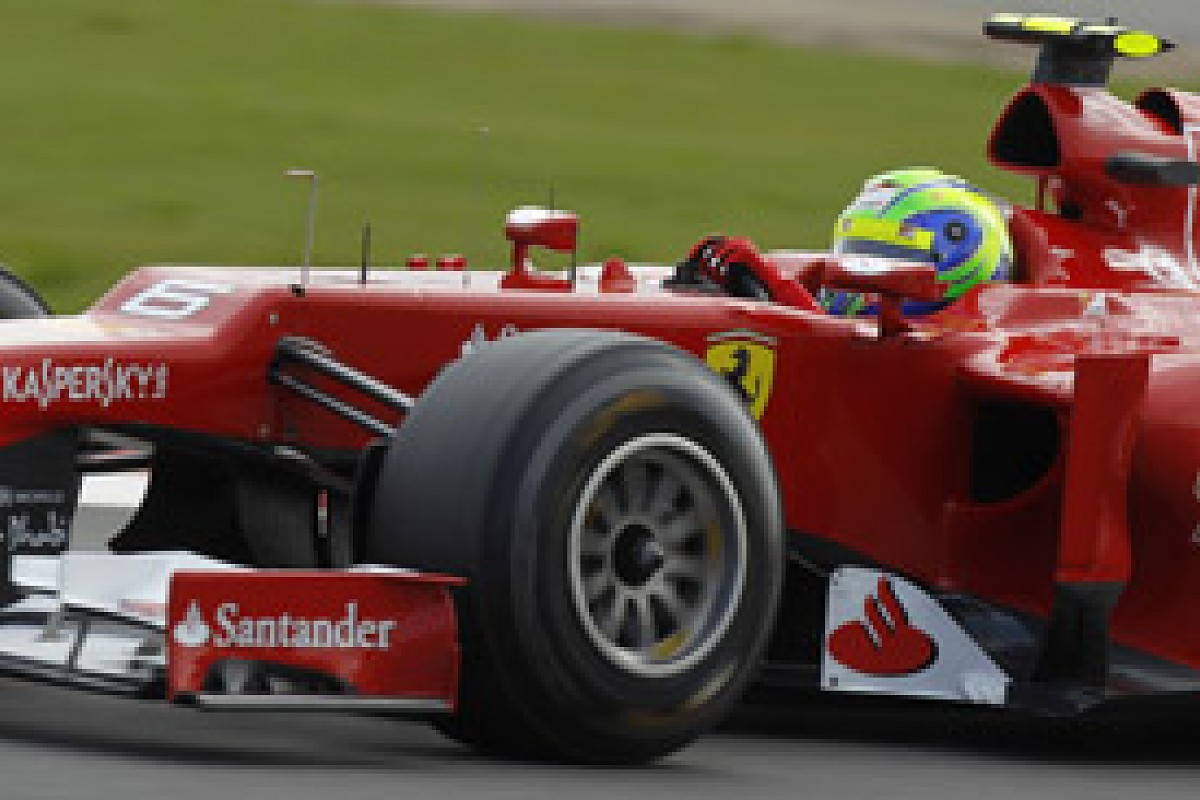 Heikki Kovalainen may be on Ferrari's radar for 2013 © LAT
But even then, there are other options.
Many reckoned Webber would be a one-year stop gap for 2013 so perhaps there are still alternatives. Heikki Kovalainen, out-of-contract at the end of the year, is definitely on Ferrari's radar as an alternative option and would probably do a decent job as Alonso's wing-man, certainly better than he did for Hamilton when at McLaren.
There are also drivers like Hulkenberg, di Resta and Perez in the mix. All three would likely be able to outdo Massa, but who, if any, would form the best duo with Alonso?
What Ferrari has to do is thread the eye of the needle with its choice. It doesn't want someone who could bother Alonso as team leader, but it needs a driver that can make a decent contribution in terms of points (both scoring them and taking them off Alonso's rivals) and technical development. On paper, Massa doesn't appear to be that man but it's only Ferrari that has enough data to go on to judge whether he can get back to the kind of form that allowed him to get within 20 seconds of a world championship.
The fact that there were some talks with Webber, and other drivers have been spoken to, suggests that Stefano Domenicali and his troops aren't quite so sure.
So just who is Ferrari's 62.4 per cent man? Not such as easy question to answer, is it?