Wet weather conundrum
There's every chance that rain will hit the race. Traditionally, wet races are something of a lottery but the amount of wet running so far this weekend means that the teams and drivers have a very good idea of what they are doing.
Qualifying suggests that once laptimes drop south of the 1m54s mark, drivers can start thinking about bolting on intermediate rubber. That said, there have been times where the track has been pretty wet in some areas and less so in others, meaning that the drivers themselves will have a big part to play in changeable conditions. The key to winning the race might just prove to be changing tyres at just the right moment. But the penalties for doing so too early or too late can be huge.
Button has never had a great home grand prix © XPB
Button's home jinx
Jenson Button will start his 13th home grand prix, a record for British drivers. He does so from the lower reaches of the grid, which means that it will take something special for him to claim that long-awaited British Grand Prix podium.
He has never finished higher than fourth in Formula 1 at Silverstone and after struggling for grip on his first set of tyres in Q1 and then encountering yellow flags on his two flying laps on new rubber, he fell at the first hurdle in qualifying.
But all is not lost. Mixed conditions usually play to Button's strength and he managed to climb from 14th to fourth in 2010, so follow his progress closely.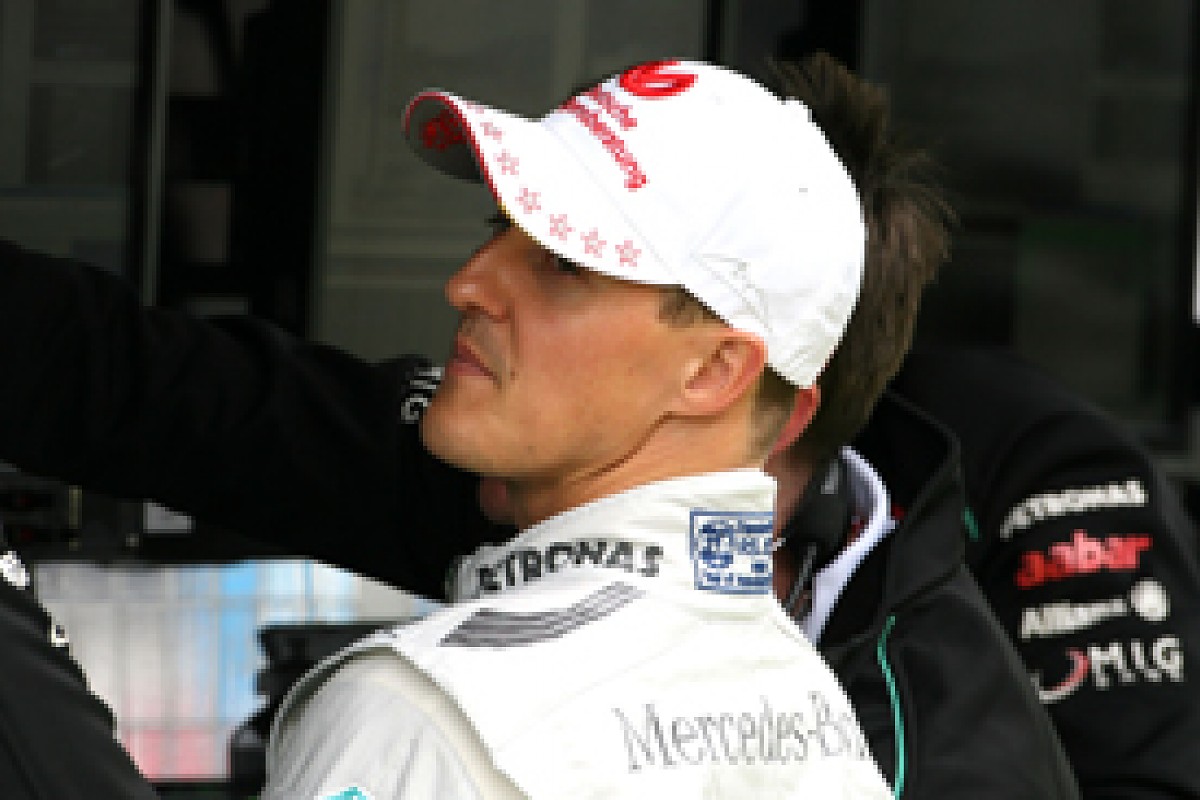 Schumacher is hoping for a race of crazy weather © XPB
Schumacher's high hopes
Fresh from a first podium finish of what he describes as his 'second F1 career' Michael Schumacher lines up third on the grid and hopeful for a race in mixed conditions.
The old rainmeister clearly fancies his chances if Sunday's weather continues in the same vein and it's not out of the question that a fourth British Grand Prix victory might be on the cards.
Certainly, both Mercedes drivers have been very happy with their pace both on wet and intermediate rubber so the 43-year-old could be a potential dark horse for a big result.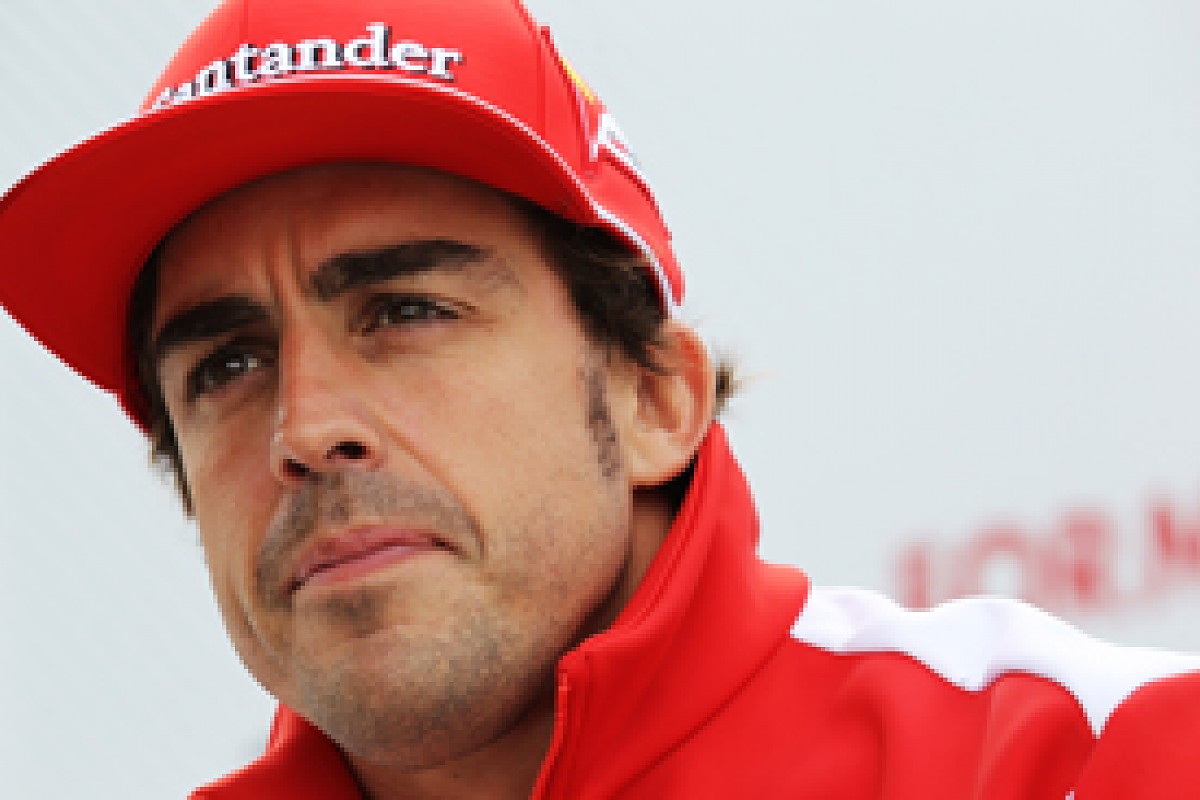 Alonso has momentum at present © XPB
The fight for the championship
When the chequered flag flies at the end of the race, it will be the halfway mark in the championship. Championship leader Fernando Alonso already has a 20-point lead over the pack and a third win of the season in a car that still isn't as quick as Ferrari would like it to be could establish him as title favourite.
The driver with most to lose of those currently within touching distance is Lewis Hamilton, who lines up on the fourth row, and needs a repeat of his 2008 British Grand Prix virtuosity in the wet to ensure that he doesn't have to play too big a game of catch-up in the races that follow. But he seemed to struggle on intermediate rubber in qualifying, so might be hoping either for a full wet or a full dry race to give him the best chance of a big points haul.
Just how fast is Red Bull?
Red Bull's pace was the talk of the town in Valencia, but the lack of dry running this weekend has made it hard to judge if it has a similar advantage on a fast track like Silverstone. If the race is dry, we will get a clear picture and if the RB8 has anything like the second-a-lap advantage that Sebastian Vettel had early on in Valencia, Alonso might be powerless to stop both fellow front-row starter Mark Webber and the German from getting ahead of him.