Britain has been fortunate enough to have 10 Formula 1 world champions, plus a litany of other exceptional successful grand prix drivers. The question of who is the greatest is an impossible one to answer objectively.
So let's go for subjective opinion, and who better to ask than Britain's F1 drivers themselves?

This top 10 has been generated using votes from a representative sample set of British drivers to have competed in F1. This means it includes the opinions of those who have shared the track with, raced wheel-to-wheel with, and even beaten (on occasion) the best this country has to offer. Here's what they reckon...
10. Damon Hill
Active years: 1992-1999
Starts: 115
Wins: 22
Podiums: 42
Poles: 20
Fastest laps: 19
Titles: 1 (1996)
When Hill made his grand prix debut in a Brabham that could barely qualify, he was a couple of months short of his 32nd birthday. You would have got long odds on him becoming world champion just four years later.
Nigel Mansell's move to Indycars gave Hill his big break. After just two starts, he was promoted to a Williams race seat as back-up to Alain Prost for 1993, and over the next four seasons he won 21 races and the 1996 title.
"Damon won 22 grands prix, and you don't do that by being an idiot," says David Coulthard, Hill's team-mate for two seasons. "He is probably one of the most underrated world champions of the modern era.
"He had a lot of complications, having to carry the team after Senna's death and probably mismanagement from his own people in misjudging his worth. But I remember Suzuka in 1994 - a remarkable victory from Schumacher in awful weather on one of the most challenging tracks in the world."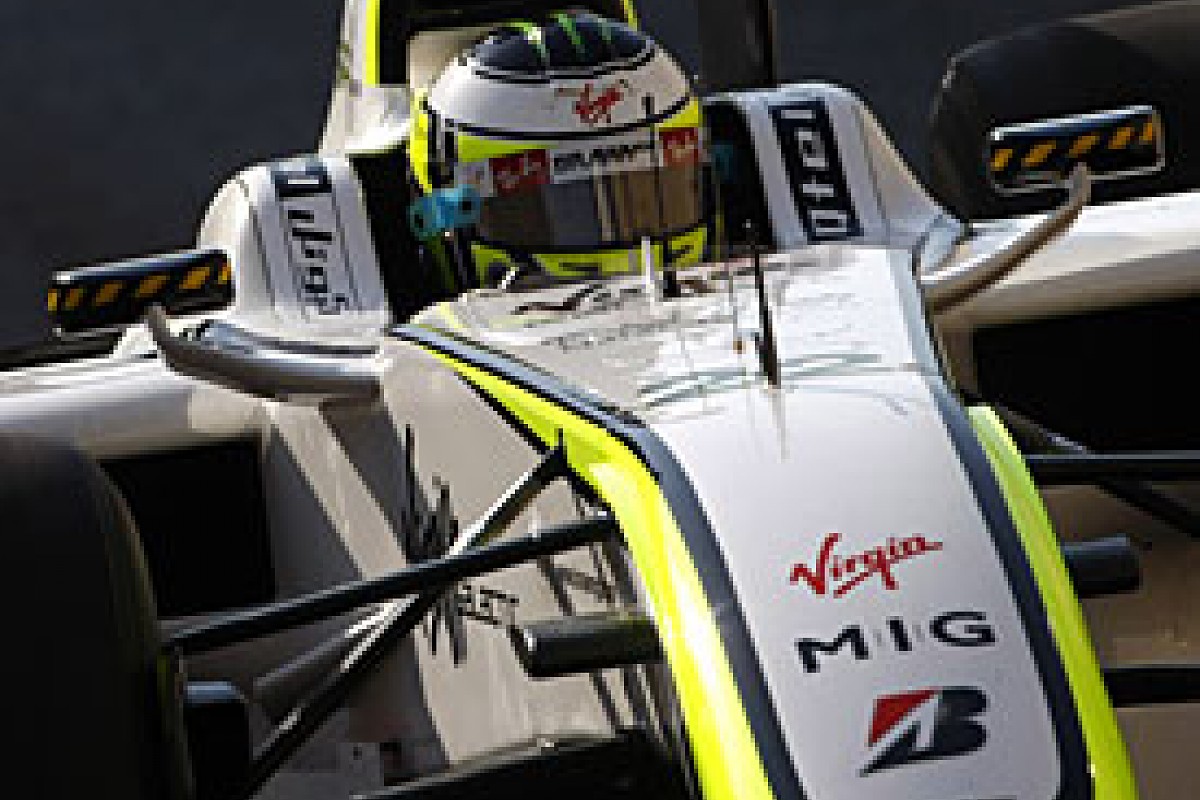 9. Jenson Button
Active years: 2000
Starts (to date): 216
Wins: 13
Podiums: 45
Poles: 7
Fastest laps: 7
Titles: 1 (2009)
After nine seasons in F1 and with his future uncertain after Honda's pull-out (and two years of dire equipment), Button's reputation as a future world champion had long been forgotten. But with the 2009 Brawn he won six out of the first seven races that season to lay the foundations for an unlikely title.
Since then he has gone from strength to strength with McLaren, and his long-term deal means that there will surely be more wins to come. The days when he struggled even to get podiums with Williams, Benetton and BAR are long behind him, notwithstanding his current dip.
David Coulthard, who has plenty of experience of racing against Button in F1, knows his compatriot's game better than most. "Jenson's strengths are that he is a consistent driver and delivers in transitional conditions," says the Scot. "Only this year and in 2001 with Benetton has he looked out of form in race trim, and I believe that's not solely down to him."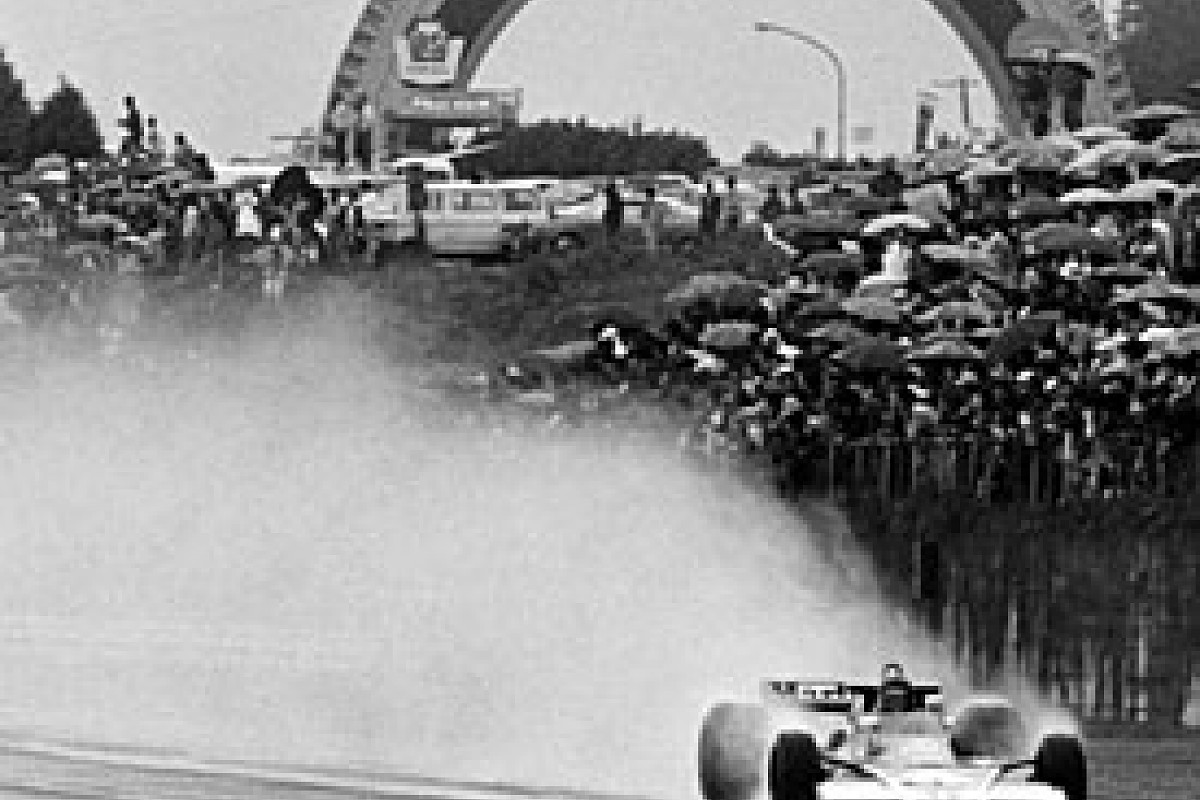 8. James Hunt
Active years: 1973-1979
Starts: 92
Wins: 10
Podiums: 23
Poles: 14
Fastest laps: 8
Titles: 1 (1976)

James Hunt is best remembered as the anti-establishment figure of 1970s motor racing, but it's important that his off-track character isn't allowed to overshadow his achievements. He wasn't always the most diligent of drivers, often going missing during test sessions, but when it came to the serious business of qualifying and racing he was capable of mixing it with the best.
When he came into Formula 1 in 1973, neither Hunt nor the Hesketh Racing team were taken particularly seriously. But impressive results soon followed, with victory in the 1975 Dutch Grand Prix the crowning glory. This earned him a place at McLaren, where he emerged as a regular winner.
While Niki Lauda's Nurburgring crash played a part in Hunt winning the title in '76, he was unquestionably a worthy world champion, although McLaren's declining fortunes thereafter prevented a run at a second title.
He was unconventional; Stirling Moss and Jackie Stewart have commented on his unusual attire. But both are quick to also hail his ability behind the wheel. And Hunt's charisma continued to make him popular for years after his retirement through his incisive F1 commentary.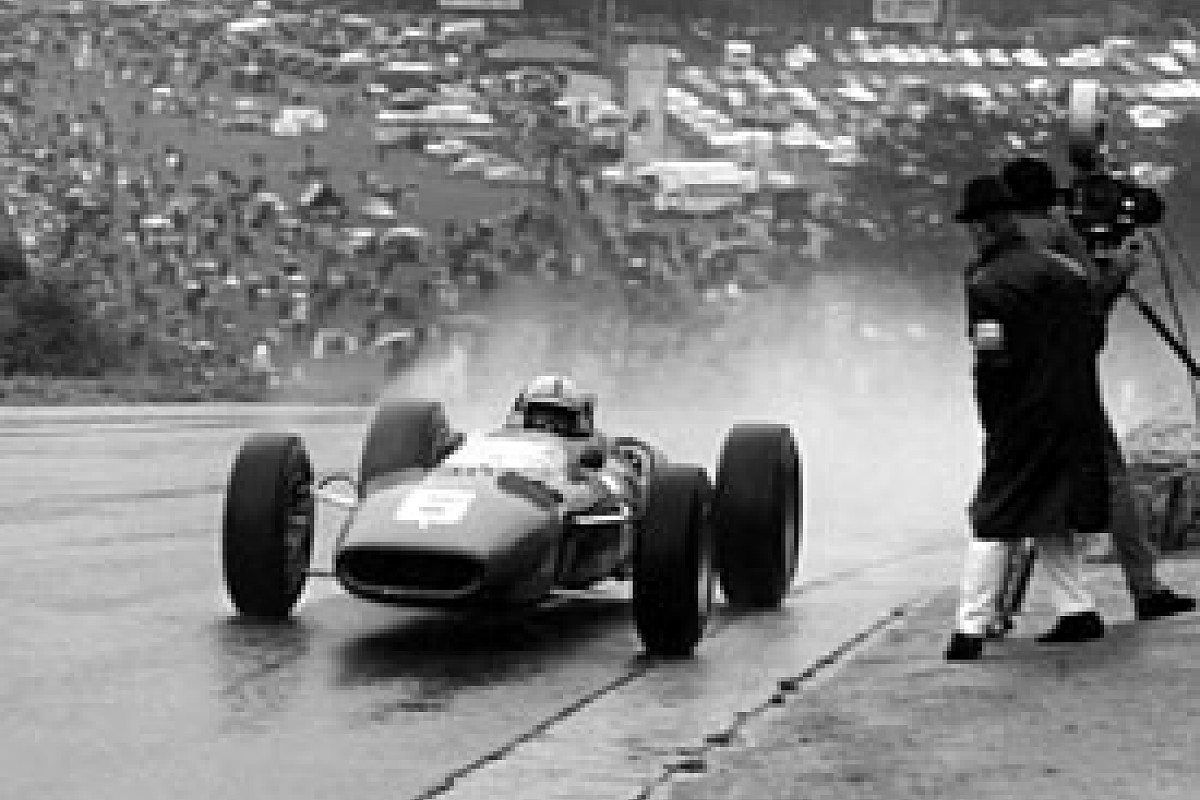 7. John Surtees
Active years: 1960-1972
Starts: 111
Wins: 6
Podiums: 24
Poles: 8
Fastest laps: 10
Titles: 1 (1964)
Six victories in world championship races doesn't do justice to his ability. From the moment Surtees started in F1, with little experience in cars, he showed his class, finishing second for an emerging Team Lotus in the 1960 British GP.
Over the next couple of years he impressed for Reg Parnell's team, which earned him his big chance at Ferrari. During his four seasons there he won four world championship races and the 1964 title, but differing views about car development meant that the relationship between him and Ferrari went sour and he left during '66, never again to drive for a genuine top team.
Stirling Moss recently pointed out that Surtees's sheer talent was there to see from the moment the seven-times world motorcycle champion turned his attention to four wheels: "When John came into Formula 1, his car control was amazing. If you were following, you saw more of the front than the back! The control was unbelievable. He came in and immediately went to the top. We realised that driving fast - cars, two wheels, whatever - he had fantastic talent."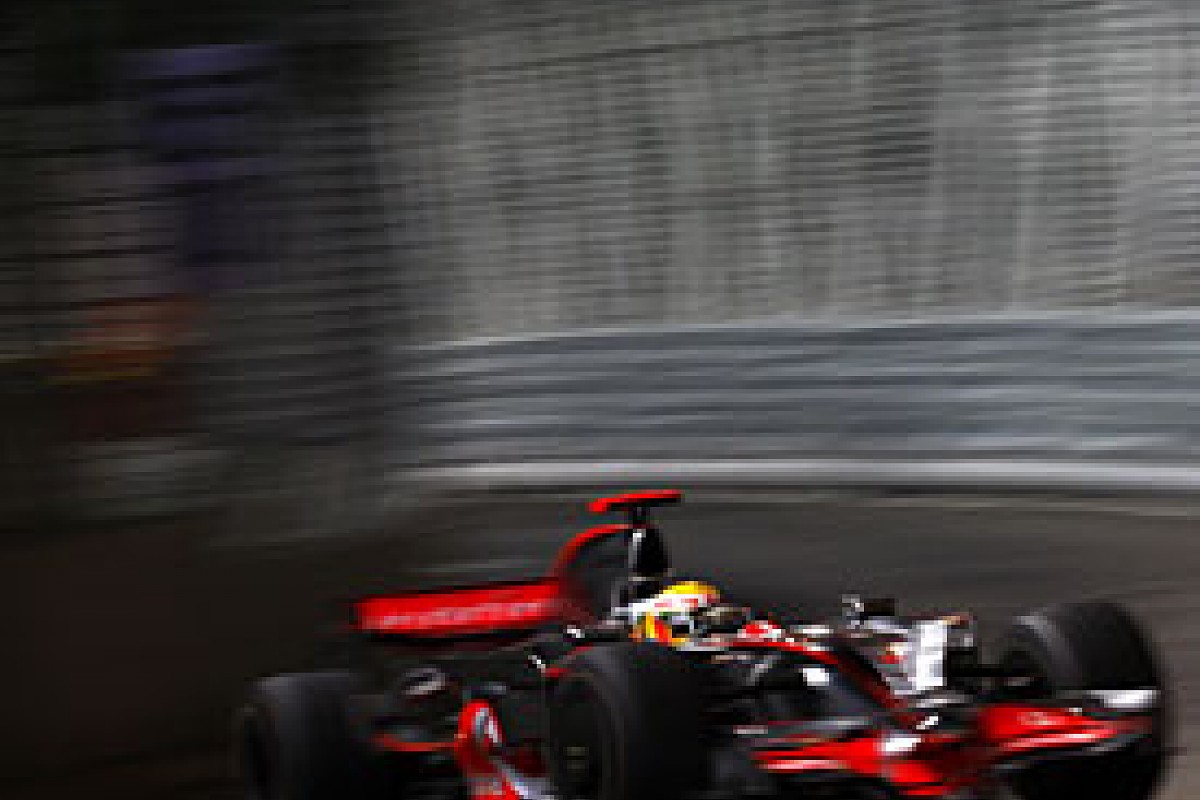 6. Lewis Hamilton
Active years: 2007
Starts (to date): 98
Wins: 18
Podiums: 46
Poles: 21
Fastest laps: 11
Titles: 1 (2008)
Few grand prix drivers, British or otherwise, divide opinion to the extent that Hamilton does. But you will find few arguing that he is anything other than a searingly fast racing driver, capable of producing performances that stand shoulder to shoulder with the greatest seen in the sport.
There has been plenty of controversy along the way. After almost winning the title in his rookie season, claiming an improbable record of nine podiums in his first nine races, he took the 2008 title with a last-gasp pass on Timo Glock. That second title has proved elusive, but his quality is there for all to see.
"His main strength is his raw speed," says David Coulthard. "He's supremely talented and doesn't make many mistakes when he's driving alone. You never see him making mistakes in qualifying.
"Sometimes his confidence gets the better of him in racing. I think what we saw last year were the inevitable growing pains of living his life in the public eye. But still, if you give him a car capable of it and ask him to deliver a mega qualifying lap, you'd be very confident that he could do it."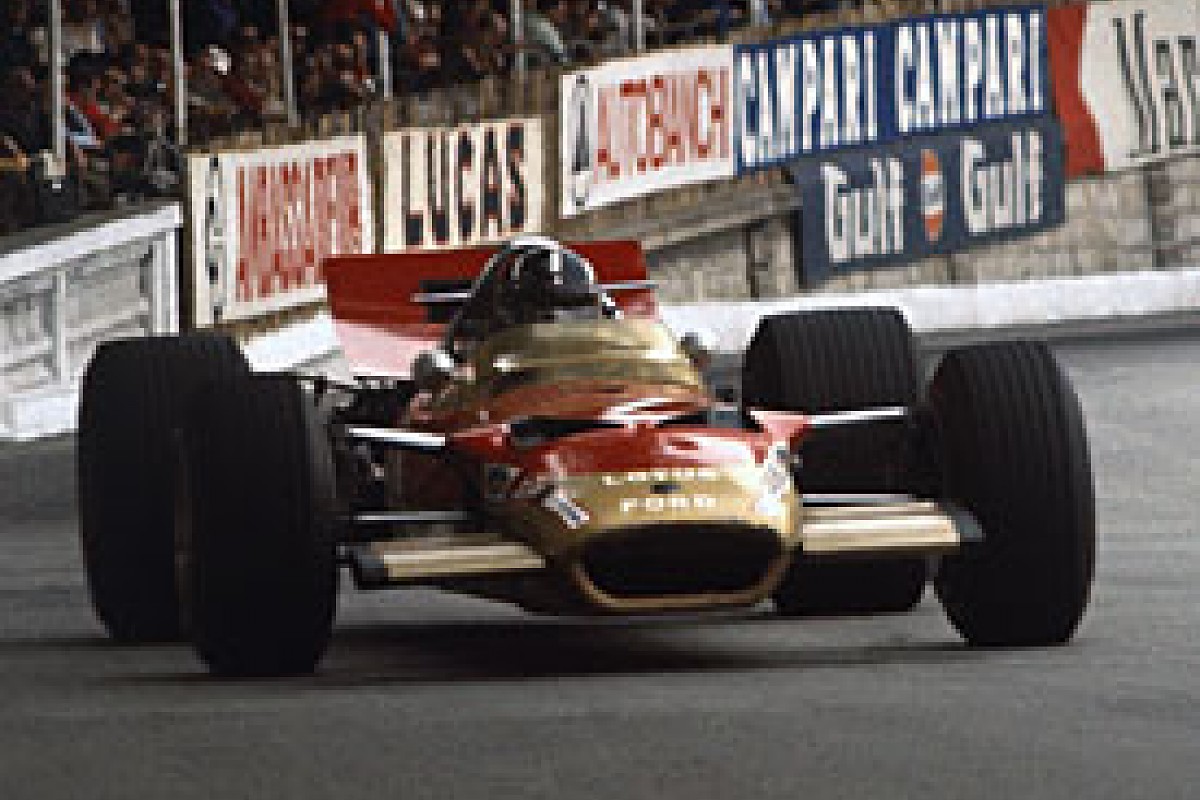 5. Graham Hill
Active years: 1958-1975
Starts: 176
Wins: 14
Podiums: 36
Poles: 13
Fastest laps: 10
Titles: 2 (1962, 1968)
Graham Hill has the reputation of the artisan racer in comparison to the artistry of friend, rival and sometime team-mate Jim Clark.
Yet 'Mr Monaco' proved himself time and time again, helping BRM to go from joke to title winner, picking up the pieces at Lotus after Clark's death, and establishing himself as one of the great drivers of the 1960s.
His enthusiasm was unquestionable. After breaking both legs in a massive accident at Watkins Glen in 1969, his top-line career in F1 machinery was effectively over. Yet he continued until '75, when failure to qualify in Monaco confirmed that age and injury had caught up with him.
"I saw in Graham a talent not as great as Jim Clark's, in sheer driving skill, but also an enormous determination and a wealth of knowledge and information I could learn from," reckoned Jackie Stewart of Hill. "Funnily enough, I didn't think there was as much I could learn from Jimmy because his natural talent was so great that sometimes I don't think he knew how he did it."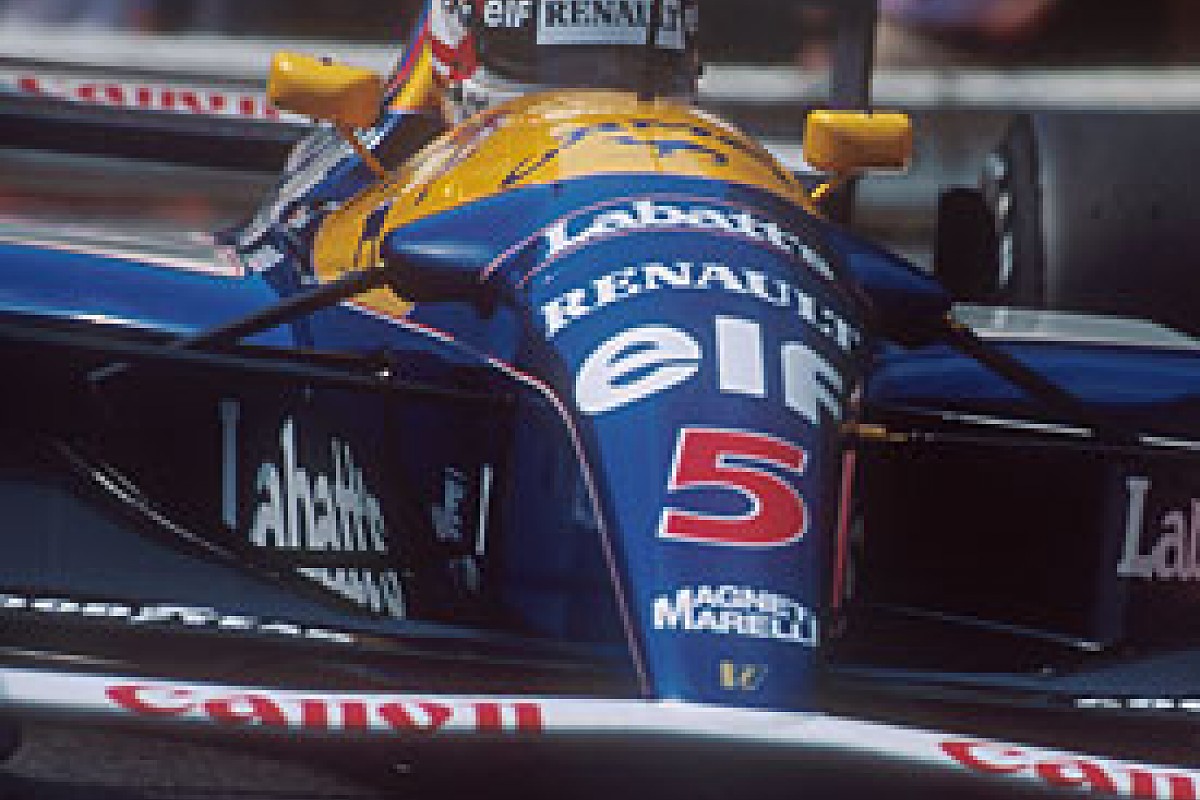 4. Nigel Mansell
Active years: 1980-1995
Starts: 187
Wins: 31
Podiums: 59
Poles: 32
Fastest laps: 30
Titles: 1 (1992)
Mansell had more than his fair share of doubters during the early years with Lotus, but a surprise move to Williams to partner Keke Rosberg in 1985 proved to be the
making of him. At Brands Hatch that year he claimed his first win, and he never looked back.
After several near misses, 1992 was his crowning glory as he utterly dominated in the Williams-Renault FW14B. Becoming world champion proved all of the naysayers wrong.
"I raced against Nigel many times, first in a BMW one-make series at Silverstone, then in Formula 1," says Martin Brundle. "He's a complex character who unleashed all of his emotions and skills at the wheel of a racing car in a most forceful, defiant and brilliant manner, and seemingly always despite often-told personal challenges.

The fans and media alike loved Nigel; he guaranteed entertainment and surprise in one form or another. I was privileged to share the Silverstone podium with him in 1992 and so I know how it felt to be Nigel for a few minutes as the fans went wild.
"Everybody in motorsport has a view on the enigma that is Nigel Mansell. His character, style and success simply demand it."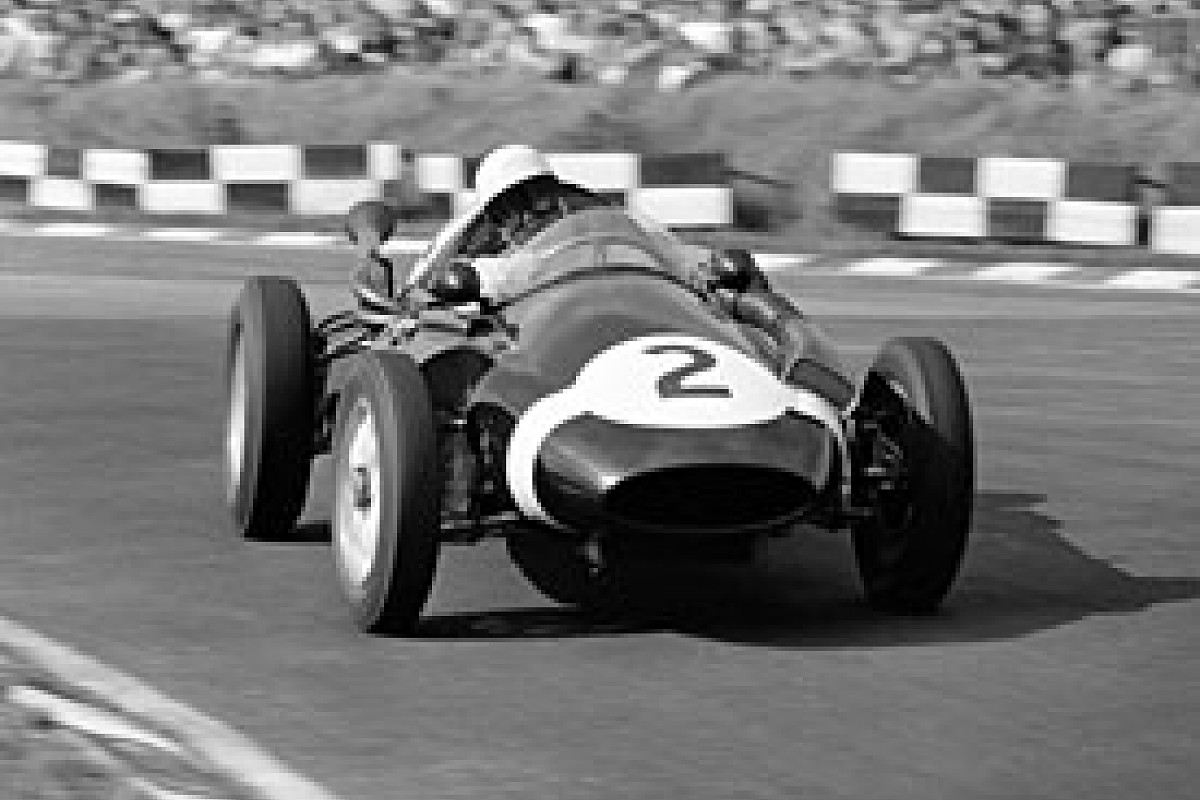 3. Stirling Moss
Active years: 1951-1961
Starts: 66
Wins: 16
Podiums: 24
Poles: 16
Fastest laps: 19
Titles: 0

Would he have won that (those) elusive world championship(s) had he not spent much of his career driving British machinery? Quite possibly.
But to focus on Moss's quartet of runner-up spots is to miss the point, for there is a wealth of evidence proving that he was a faster, better racing driver than some of those who were crowned during his career.
He was the first Briton to win a world championship race in a British car (the Vanwall in the 1957 British Grand Prix) and the first to win in a Lotus (Monaco 1960). But for his career-ending shunt at Goodwood in April 1962, there would have been far more successes.
He also set the template for the modern driver, pushing on car development even though it potentially cost him in terms of reliability.
"Stirling unfairly gained a reputation for being hard on his cars," wrote Tony Brooks in his excellent autobiography. "I think his attempts to try to gain an edge over his competitors instead of being satisfied with a standard car increased the risk of unreliability."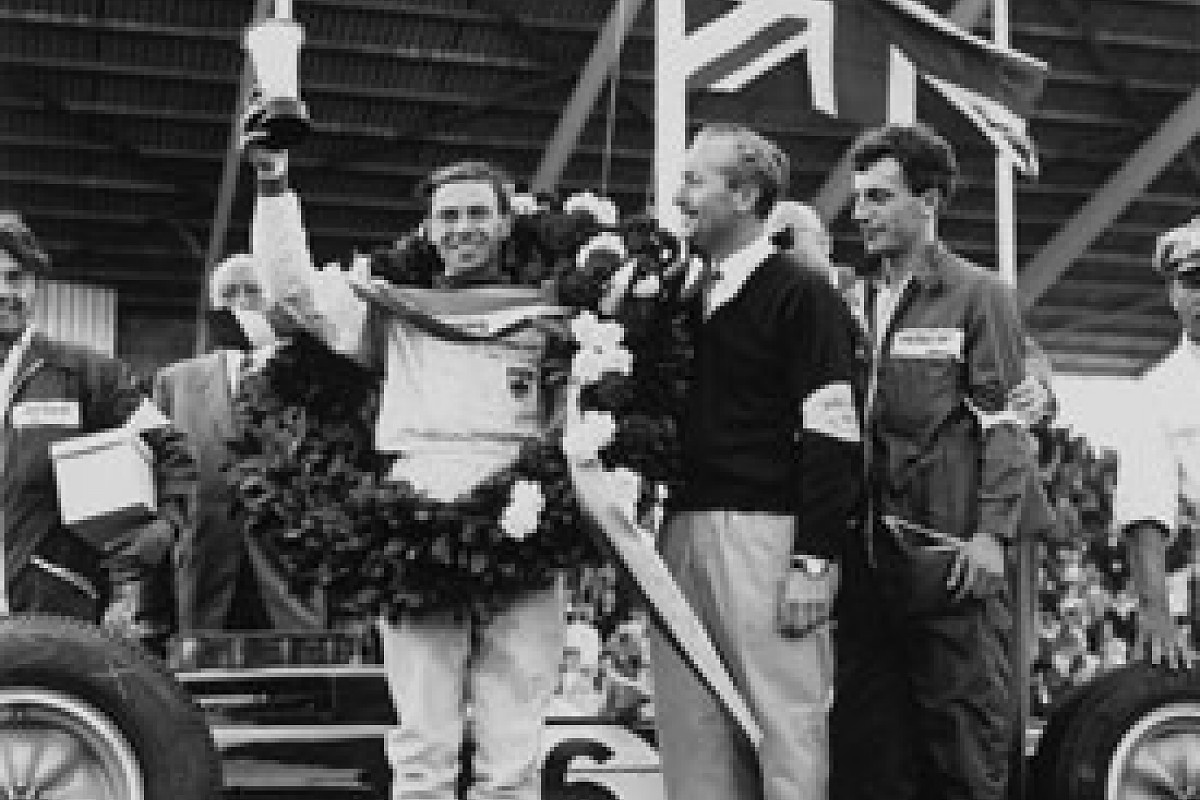 2. Jim Clark
Active years: 1960-1968
Starts: 72
Wins: 25
Podiums: 32
Poles: 33
Fastest laps: 28
Titles: 2 (1963, 1965)

That Clark finished second only once in world championship races tells you everything that you need to know about him. A winner through and through, he was recognised as the gold standard for drivers through much of the 1960s until his death in the Deutschland Trophy Formula 2 race at Hockenheim on that infamous day - April 7 1968.
The quietly-spoken gentleman farmer was universally liked and drove for Colin Chapman throughout his entire F1 career. Searingly fast and capable of emphatically dominating race after race, his runs to both his world titles were as good as unchallenged.
Team-mate at Lotus and long-time rival Graham Hill best summed him up in Paul Hamlyn's book, Portrait of a Racing Driver: "There was no single quality which made him what he was, except perhaps his competitive nature and his will to win.
"He wasn't going to take second best, but he wasn't reckless. He had superb control over his machine and a very intelligent approach to his racing. He applied this to the technicalities and got to know how to explain everything to Colin."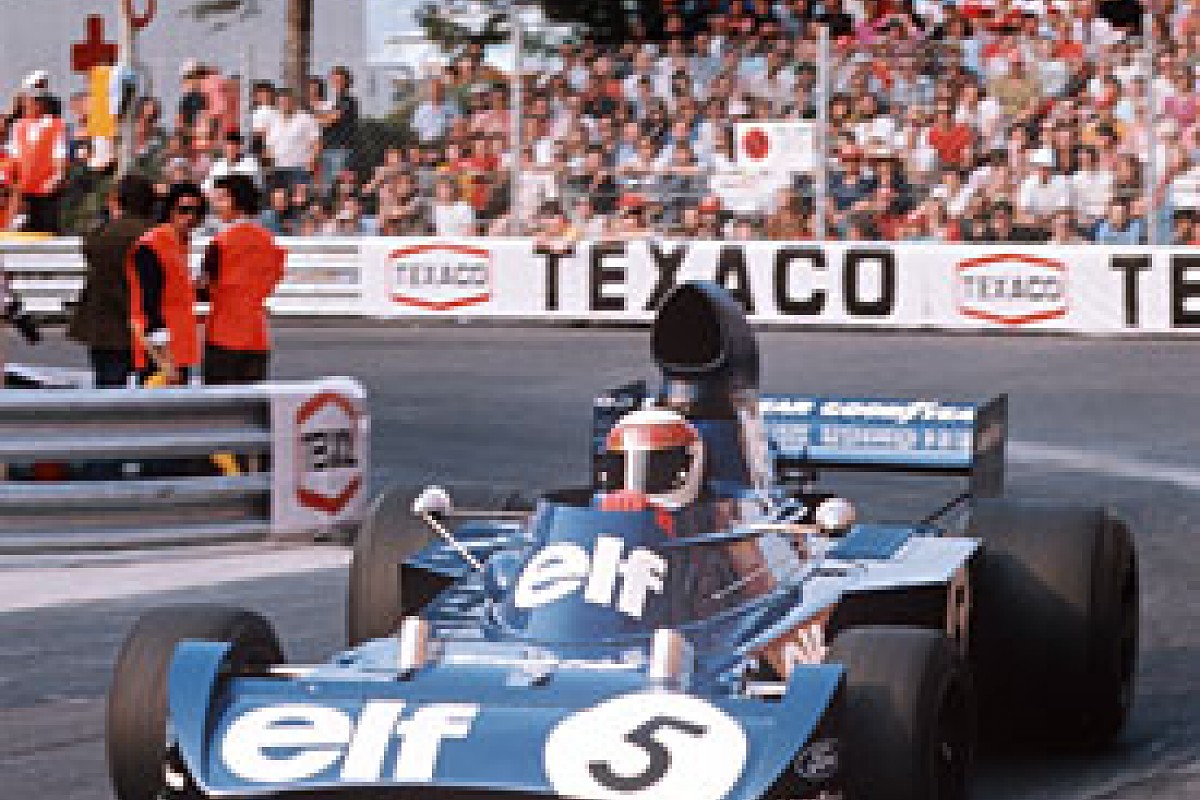 1. Jackie Stewart
Active years: 1965-1973
Starts: 99
Wins: 27
Podiums: 43
Poles: 17
Fastest laps: 15
Titles: 3 (1969, 1971, 1973)

It's all too easy to let Stewart's achievements since retiring from Formula 1, his ongoing media presence and memories of his sport-changing safety crusade overshadow the most significant aspect of the great Scot - that he was a remarkable racing driver.
The magic of Stewart was that he combined prodigious speed with smoothness, consistency and an Alain Prost-like capacity to calculate the best way to win a race. He didn't need to lead from start to finish or crush the opposition - for Stewart, all that mattered was being up front when the chequered flag flew.
Fast, analytical, intelligent and largely error-free, he had no obvious weaknesses. That is reflected in his remarkable record, which made him the gold-standard driver in his pomp. The best drivers of their times raise the bar for the generation that follows, and that is exactly what Stewart did. Ultra-professional in everything he took on, he set the template for the modern racing driver.