Consistency. It's a word that gets thrown around whenever controversy surrounds refereeing decisions in any sport. Listen to any radio phone-in about football, or read any internet forum on motorsport, and you will see gripes about the way penalties are applied as if invoking that word alone somehow solves all problems. As always, it's not that simple.
While in football, the question of consistency is blurred by the fact that human vision is far more limited than most people realise, when it comes to racing it's different story. There is no need for instant decisions and the stewards have access to plenty of TV footage, far more than is shown on the live feed, and can take their time in digesting and understanding the incident. So there's no excuse for inconsistency, right?
The trouble is, before you can achieve this mythical consistency, you need consistency of incidents. Granted, there are rules, both written and unwritten, about how to overtake and apportion blame when things go wrong, but they don't tell the whole story. It's all well and good talking about the relative position of the cars, but relative speed has to be taken into account. A steward's job is to take on board all of the evidence, apportion blame if necessary and select an appropriate penalty.
There has been some criticism of the actions of the stewards, who contrary to their portrayal as clueless blazers counted ex-Lotus, Tyrrell, Arrows, BAR, Ferrari, Sauber and Toyota driver Mika Salo among their number, in Valencia. Inevitably, the Pastor Maldonado versus Lewis Hamilton clash late in the race, which earned the Venezuelan a 20-second penalty in lieu of a drive-through, was the focus of attention. To some, the penalty was too light.
But it's vital to take a nuanced view to incidents like this. What hung Maldonado was that he had all four wheels off the track. So in clattering into Hamilton as he rejoined the track, it was a case of doing so in an unsafe manner. That fact in itself might justify a harsher punishment, but there were other factors to consider.
For one, Maldonado and Hamilton were engaged in a genuine battle. The Williams driver had every right to attempt to go around the outside of Hamilton at Turn 12. A combination of his grip advantage and the DRS had allowed him to get alongside in the braking zone so the move was on. Romain Grosjean's pass on Hamilton earlier in the race was similar, although he was a little further ahead of Hamilton as the pair turned in, but that fundamentally showed it is possible to pass around the outside at Turn 12/13.
The difference is that Hamilton was less co-operative. Unlike Grosjean, Maldonado had to ease dramatically the amount of right lock as Hamilton ran him out to the edge of the track. That's acceptable from the McLaren man, and probably to be expected, but Maldonado can legitimately claim that he was edged off the track. The mistake he made was, rather than cutting a bigger proportion of the corner and making the inevitable pass a few corners later, he stuck with the move and was unable to keep the car entirely under control as it bounced over the kerb.
Given those facts, the penalty seemed appropriate. Had he careered across the run-off and T-boned Hamilton, then a significantly more heavy punishment should have been thrown Maldonado's way. But that wasn't what happened. That it ruined Hamilton's race was unfortunate, although Hamilton would have been wise to have anticipated what was going to happen and could gone wider in Turn 13 for reasons of self-preservation, but that doesn't inevitably mean the penalty should be harsher.
By comparison, the clash between Jean-Eric Vergne and Heikki Kovalainen was far more serious. The Frenchman very clearly moved to the right on the approach to Turn 12, side-swiping the Caterham hard enough for the impact to leave a dangerous chunk of wheel rim on the track. It was fortunate that the contact was wheel to wheel as had the cars been a little offset, we could have had a plane crash on our hands. A 10-place grid penalty seems entirely appropriate for this. After initially protesting his innocence, Vergne later backtracked and realised the mistake, a serious one, was his.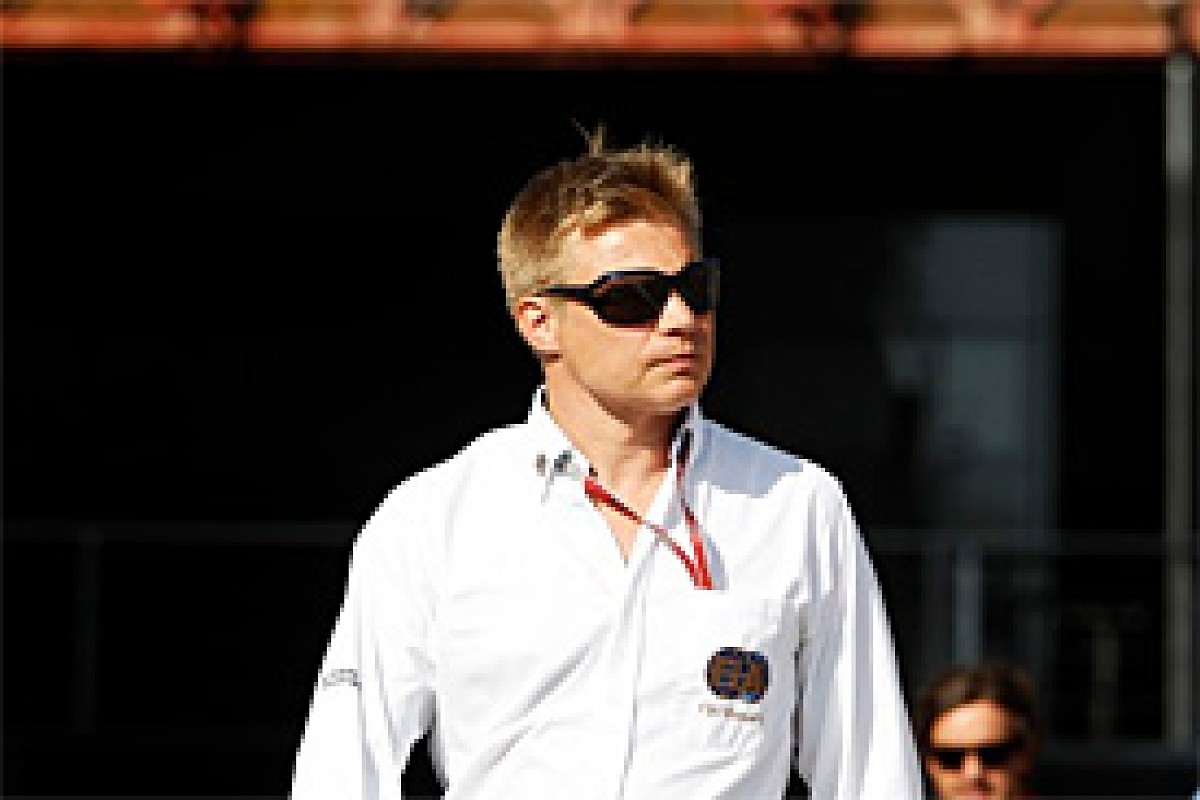 Hamilton and Maldonado battle it out in Valencia © LAT
It's only right and proper that a serious blunder with potentially catastrophic consequences is treated more seriously. Vergne appears to have made an honest mistake, but it's the kind of error he must not make again. Overall safety considerations must always be factored in by the stewards, for they set the tone for what is and isn't acceptable.
That's why it was such a surprise to see Nico Rosberg escape without any censure for his blocking on the straight in Bahrain. That kind of aggressive movement as a faster car attempts to get an overlap can also have terrible consequences.
Those familiar with the accident that claimed the life of Marco Campos in the final multi-make International F3000 race at Magny-Cours in 1995 will know all too well what can happen if such moves become standard. And professional racing drivers will, quite rightly, do what they can get away with. That's what they are paid for.
This idea of consistency is superficially laudable, but it's a largely meaningless demand. Is it inconsistent to give Maldonado a time penalty and Vergne a 10-place grid drop? Of course it isn't, for they were different incidents. The one thing you can argue is that there is a need for a wider range of potential punishments. That would make it easier to fit the penalty to the crime, but that's something that the FIA needs to tackle rather than individual stewards.
But there is one overwhelming problem that is still to be solved. And it's not one answered by simply saying 'consistency' and sitting back smugly with your arms folded as if that's the answer.
Four years ago, the FIA resolved to explain in detail all such stewarding decisions. Since then, there have been some cases this has been done, but a large number where it hasn't. Given that the stewards have the time to study the evidence and even grill the drivers and look at data, this shouldn't be difficult to do. In the case of the Maldonado/Hamilton and Vergne/Kovalainen incidents, a brief report about the circumstances and what was and wasn't taken into account would have done the world of good.
The real answer to the perceived problem isn't consistency. It's transparency.