Ashley Tsen: "How much will Kimi Raikkonen's lost time in free practice one affect him, especially with Mercedes saying that you need a perfect weekend to win at Monaco? Can he still win or are his chances finished?"
Edd Straw: Kimi only completed a single lap in Thursday morning's practice session before returning to the pits and asking for a lengthy change to the steering of his Lotus. He's been struggling to get the steering to his liking all season but was pretty happy with how the car felt come afternoon practice. Of course, by then he had sacrificed 90 minutes of track time and with the second session hit by rain, he goes into Saturday with little meaningful running.
Ideally, he'd have done more laps with the steering as it was in the morning and then changed it, but team-mate Romain Grosjean got plenty of work done and the car looks pretty handy around here. But this is Raikkonen's 10th Monaco Grand Prix and he has won and set pole position in the past, so he has a good idea what he's doing. If the car is in good shape come Saturday afternoon, he will be in the hunt for the front row. If it isn't, then the lost track time on Thursday morning might have made a big difference.
Ultimately, with car performance so close, there are a lot of drivers who will be in the mix for pole. If Raikkonen can qualify well, he will certainly be in the hunt on Sunday.
Edward Bibb: "Does Monaco still have a place in modern F1? Is the circuit not too small and outdated by today's standards? I like the history and I'm sure the glamour is great for you when you're out there, but I can't remember the last great race. Overtaking is too hard! Will it's position on the calendar ever be questioned?"
ES: You're right, one of the charms of Monaco is its history (although personally I find that the glamour gets in the way of the serious business of motor racing!) This race is clearly an anachronism and while the organisers have done a remarkable job to improve the safety where possible, there's a limit to what can be done given the location.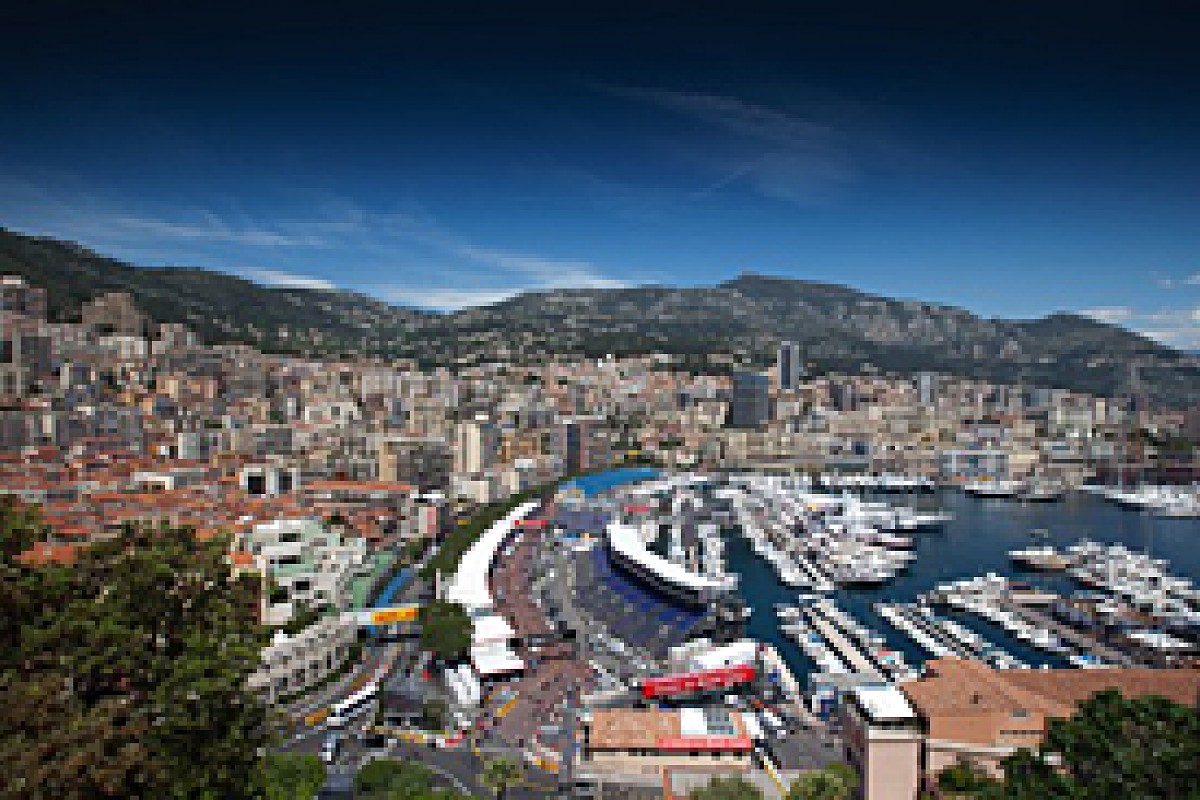 The Monaco Grand Prix is still vital to Formula 1 for many reasons © LAT
You're also correct about the kind of race it produces, although I'd argue that a race here with the character and unique challenges of this track is of more value to the calendar than a race on another identikit new circuit somewhere. It still has the potential to create a different kind of race and had last year's not been interrupted by red flags, which ruined a beautifully set-up run-in with Sebastian Vettel, on badly worn tyres, heading Fernando Alonso, on decent tyres, and Jenson Button, on fresh rubber, running nose-to-tail.
This race is of vital importance to the sport both in terms of the business side, and its iconic status - which adds to its appeal.
The race will be seriously questioned if and when a really bad accident occurs. For all of the changes here and the rigorous attitude of the FIA towards safety, the standards fall far below that of other venues by the very nature of the track. There's a chance that, some day, something will go wrong here and questions will be asked that could finish the Monaco GP for good. But no-one can argue with the diligence of the organisers in trying to ensure that day never happens.
Steven Deleman: "I saw a stat that the winner at Monaco is always from the top three in qualifying. With how the season has gone in the first three races, can we expect that to continue - or might the race provide a shock? Basically, is qualifying still key or does the way the year has started suggest it might all be mixed up?"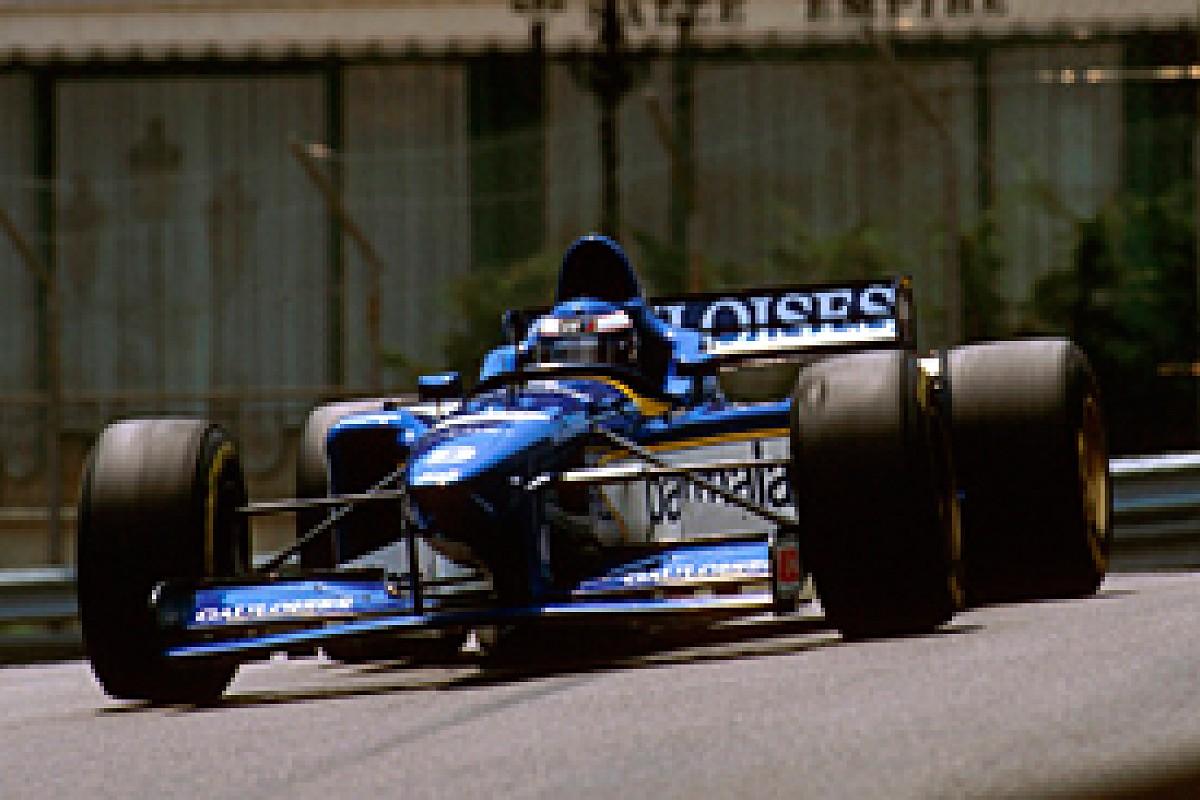 Olivier Panis was the last driver in the Monaco Grand Prix from outside of the top three qualifiers. He started 14th © LAT
ES: The last time a driver from outside the top three qualifiers won at Monaco was in 1996, when Olivier Panis won from 14th on the grid. Even with the unpredictability of the tyres, those starting up front should have a big advantage (subject to the timing of safety cars) so the probability is that that the winner will once again come from that group.
Be careful how you regard this season's unpredictability however. Other than Fernando Alonso's win in Malaysia from eighth on the grid, which was down to the weather as a McLaren would likely have won had it stayed dry, we've had three wins from pole position and one from second on the grid. What has been unpredictable has been the identity of those top three starters.
Right now, you could make a strong case for any number of drivers being in the hunt for pole position. But you can be sure that, whoever gets up front on Saturday afternoon, they will have an advantage going into the race. Clear air is still vital, even in these days of high-degradation rubber.
Alexander Keep: "Much is always made about grip levels and low gearing at Monaco, but when I try any sort of grand prix game, putting the aero to max and the gearing as low as possible simply does not work. What is the real-life secret to setting up a car for Monaco?"
ES: The basic idea that you have had is, in the simplest terms, what teams have to do. But F1 being F1, it's far more complicated than that.
Firstly, some teams can afford to bring higher-downforce parts here. Caterham, for example, ran a rear wing on Thursday that it tried in Mugello but didn't use in Spain because it wasn't efficient enough. It was producing the downforce, but creating too much drag. As this track features few straights and lots of time is spent in the corners (only half of the lap is at full throttle), you can benefit from running such parts.
Teams will maximise their low speed downforce, but as far as gearing is concerned there are other factors to consider than just setting up for top speed. You have the hairpin, F1's slowest corner, to worry about. Renault Sport claims that drivers drop as low as 6,500rpm there, while the nature of the track means that you want to maximise torque at a slightly lower number of revs than at other tracks.
Then you have ride heights to consider. Monaco is bumpy, so you need to run higher ground clearance. Then again, because you aren't running so fast, there is less outright downforce and the car is pushed down less. The track surface will often usually require a more compliant suspension setup. The bumps also take their toll on the engine as when the rear wheels lift, drivers will often briefly hit the rev limiter.
Colin Horner: "Ross Brawn has said on AUTOSPORT: 'Everybody is trying to optimise their car around low/medium speed here'. How exactly do teams optimise their car for low and medium speeds? What changes can you make? Surely the car quickest in the slow sections at Barcelona will still be quickest at Monaco?"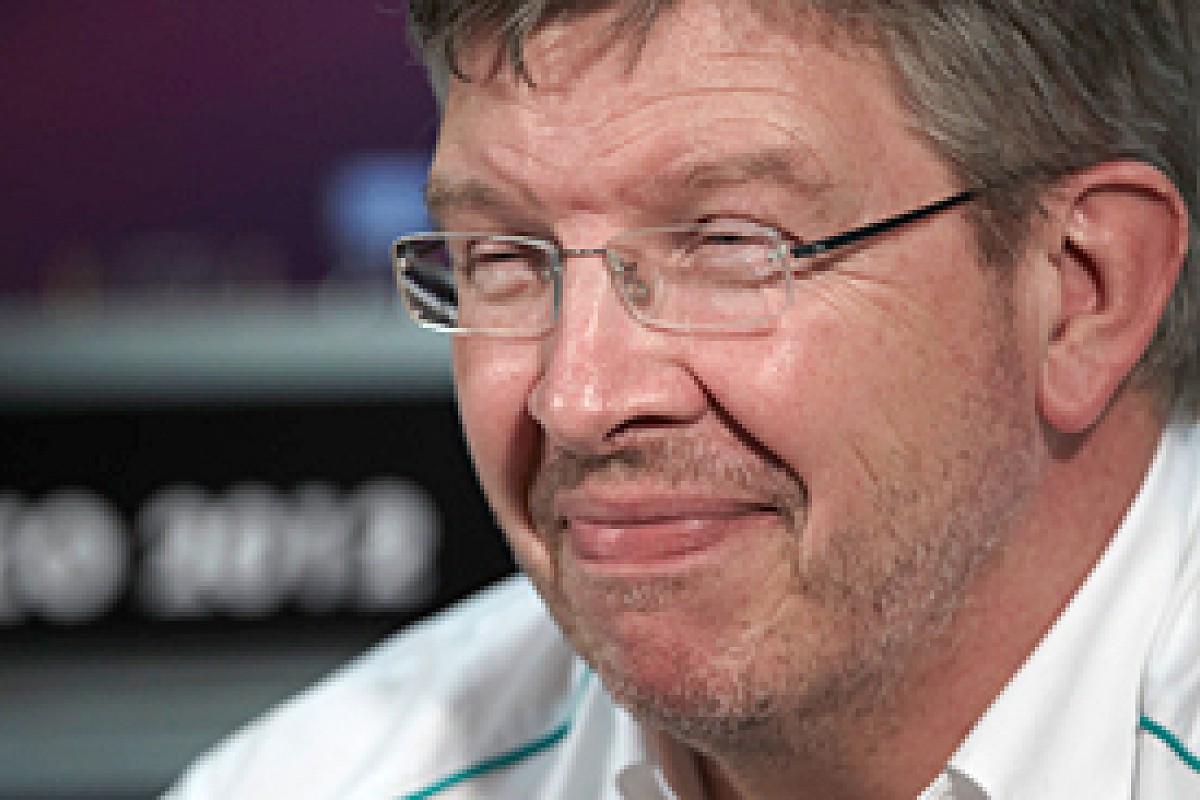 Ross Brawn in Monaco's Thursday team principals' press conference © LAT
ES: To an extent, you are correct. There's nothing that can be done to transform the cars but the trade-offs change according to the configuration of the track.
At Barcelona, the car quickest in the slow sector three (incidentally, in qualifying this was Pastor Maldonado) should be able to go well here. But that was on a far smoother track surface and in a car with a setup that was a far bigger compromise between fast and slow corners. Nowhere at Monaco do the cars face anything like Turn 3 at Barcelona, so there is a big difference between a circuit with a slow section and a slow circuit.
Probably those who were quick in the last sector at Barcelona will be in good shape here, but with gear ratios, suspension settings, aero settings etc all different, the cars will inevitably behave a little differently.
In general terms, the setup window on an F1 car is pretty narrow. When drivers talk about overnight setup changes, it's normally a case of fine tuning. But Monaco is at one end of the setup spectrum for circuits on the F1 calendar, with Monza at the opposite extreme.
@duskyBlogF1: "What is the realistic minimum number of tyres that drivers could 'get away' with using this year at Monaco? I know they all have to use both compounds but do you think anyone could do a one-stop race this weekend, assuming it stays dry? Also, how many safety cars are at the track and where are they stationed? Are they all deployed from the pit-lane or stationed at different spots at the tight circuit, to make it quicker to pick up the race leader in case of an accident?"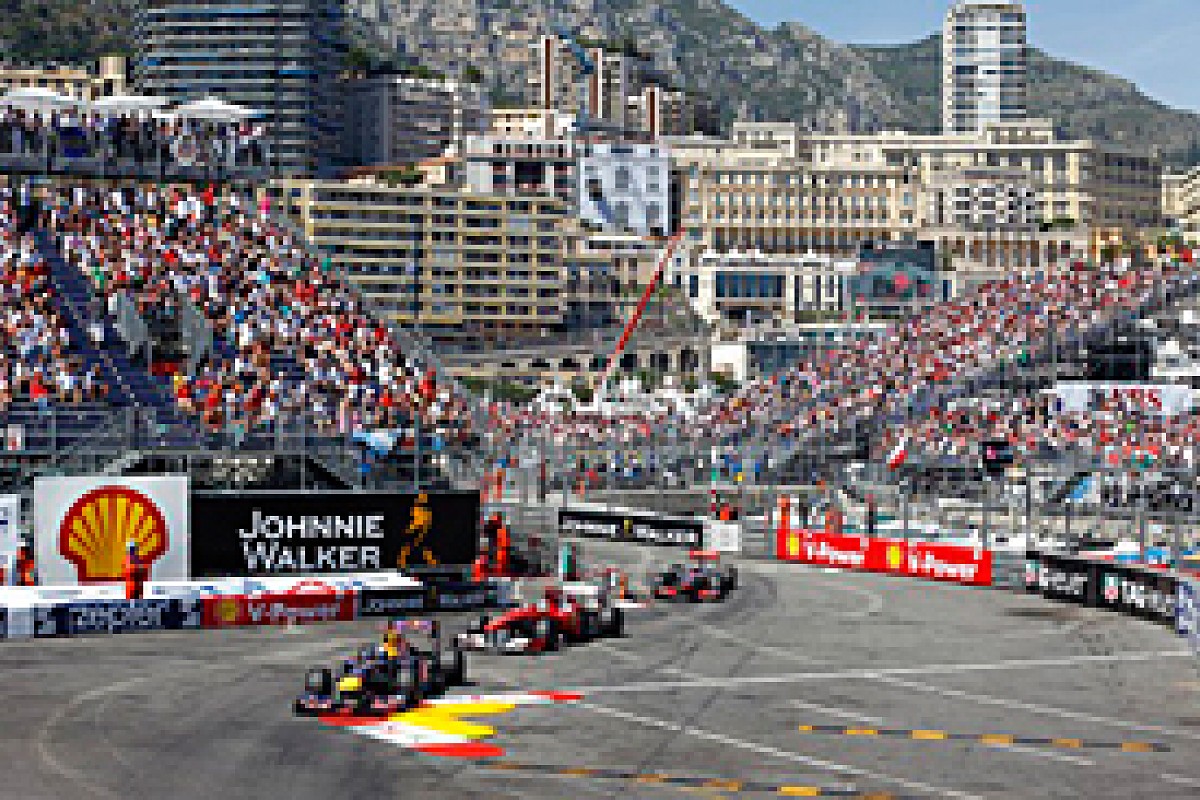 Last year's race, which was won by Vettel, was building up to be a thriller before the red flag © LAT
ES: Last year, there were drivers, such as Sebastian Vettel, making one-stop strategies work when the red flags came out. Pirelli will have to wait and see how the track develops, but there is a belief that a one-stopper might be on the cards come Sunday. With overtaking so difficult, it could be a good way to go if you have the advantage of track position.
As for safety cars, there is only one. There are several response vehicles in the pit-lane and there are a bunch stationed at the chicane, but none of those is a safety car. By and large, drivers take yellow flags extremely seriously here so should there be an incident that requires a safety car, those on track should be able to keep out of trouble in the time it takes them to catch up the Mercedes.