Formula 1 heads to Monaco this weekend with the man who is arguably the best of all around the streets, Lewis Hamilton, driving as well, if not better than he has at any point in his grand prix career. And it's great to see.
So what's changed? Well, I think he grew up during the winter. He had a chance to reflect and he seems to have done that, because what I see is a much more together racing driver than the Lewis who was here a year ago.

There was never a problem with Lewis Hamilton¨Vs speed, he just got a bit distracted, but he seems to be sorted now and that has to be a worry for everyone who has designs on beating him this year.
He's been strong in qualifying (potentially he would have run away with the Spanish Grand Prix if he'd not been sent to the back of the grid) and has made good use of his tyres and good race decisions. In fact, he hasn't put a foot wrong and beating Jenson Button from the back of the grid in Spain is proof of what a strong package Lewis is this year.
Maldonado to win again?
Pastor Maldonado is a favourite heading into the Monaco Grand Prix © LAT
Pastor Maldonado's win in Spain was a surprise, but now he and Williams have done it, and done it on merit too.
He could make it two in a row this weekend as well, based on his results around the streets of Monaco in Formula Renault 3.5 and GP2 - plus his strong run last year until Hamilton pushed him into the barrier at St Devote. The Williams should be strong too; its pace in the slow and twisty final sector at Barcelona - a good indicator of Monaco pace - was excellent, increasing his chances quite a bit.
I've heard all the theories that it was a special set of conditions with the Pirellis, but the fact is you can't win a grand prix with a slow car; you just can't. So take it from me, that Williams is fast, and as someone who made their F1 debut for Sir Frank, that makes me very happy.
The challenge of Monaco
Monaco is the ultimate test for the modern F1 driver; even the other street circuits are nothing on the place. The glitz and glamour are just one side of it, but the really amazing bit is that the track itself rewards a special kind of driving.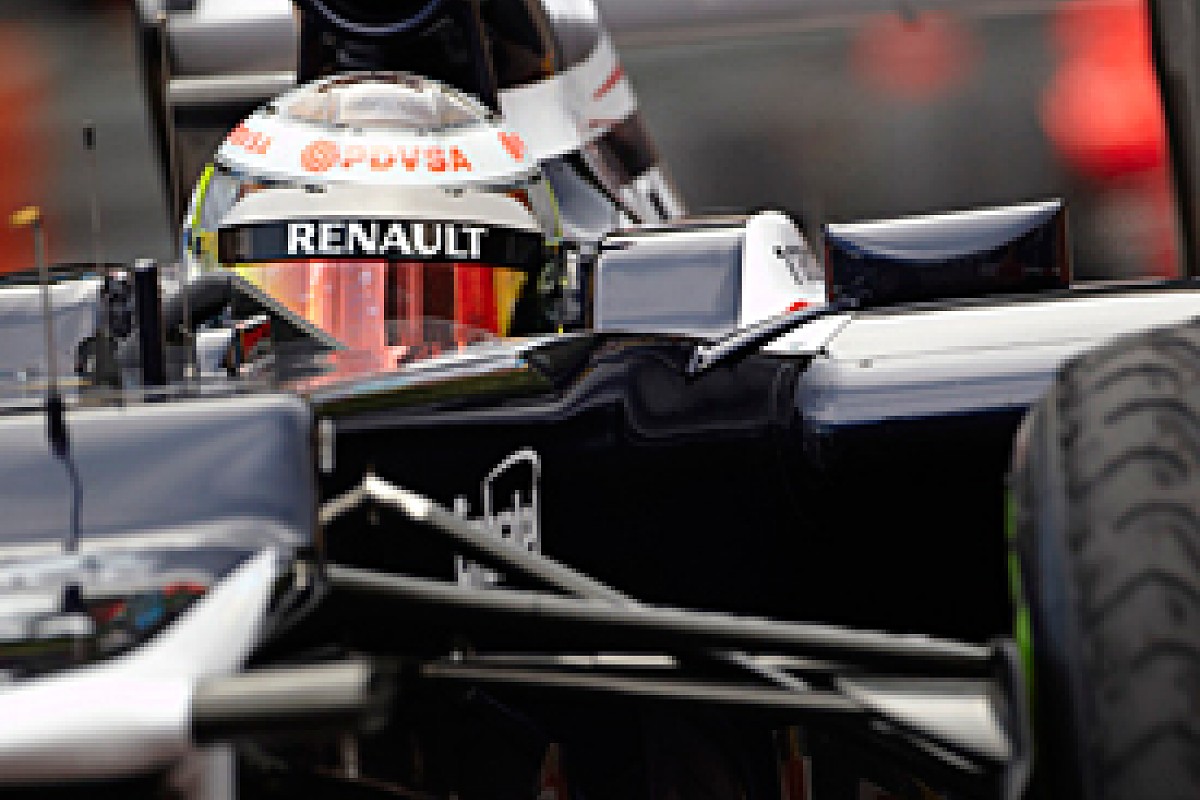 Coulthard won Monaco twice, the first time in 2000 © LAT
A good example of this is Loews hairpin. It's unlike any other corner in F1. If you maximise your braking as you would do for a normal hairpin, you won't get the car turned because the corner is too long. Instead you have to turn in on the brakes and use the fact that the tyres are going beyond their normal slip angle to help get the car pitched around. You have to allow it to understeer by a pretty extreme amount in the knowledge that you're on full lock and that the front will eventually grip and that this will pull the car around before you get on the gas.
Do that and you're nicely in the middle of the track on the exit, which sets you up for the right-hander at Portier. In this whole section you can easily lose three tenths, which can be the difference between going out in Q1 or not.
I was usually pretty good at Monaco and was lucky enough to win it twice, but the key to being quick there was pretty simple; you just have to know the width of your car and the track, and attack the corners. There's little time to be gained at Monaco in the apex to exit phase of the turns; it's all on the entry, which takes absolute belief. Confidence is everything in Monte Carlo; he who dares will shake hands with Prince Albert on the only podium literally on the streets. A sixth winner of 2012?