The Formula 1 paddock is littered with racing names from the past who never had the opportunity to try their hand as grand prix drivers. Some never had the ability, but for many it was the well-worn story of plenty of skill but not enough cash. Today's subject is in the second category.
Thirteen years ago, he was good enough to win the British Formula 3 Championship, beating Jenson Button along the way, as well as Luciano Burti and Narain Karthikeyan. Today he's an F1 paddock regular and a key, if low-profile, player in the Marussia team. In a parallel universe, perhaps he made it, but in this one he's just another driver whose career fizzled out.
You could forgive Marc Hynes, Marussia's driver-development manager, for suffering a tinge of envy every time Button climbs to the top of the podium. Not that the 34-year-old exhibits any signs of bitterness. After all, he has made his own way to F1, albeit via a very different route. The Marussia outfit grew out of the Manor Motorsport team that Hynes raced with on his way to the F3 and Formula Renault UK crowns, and he has been there right from the start of its F1 adventure.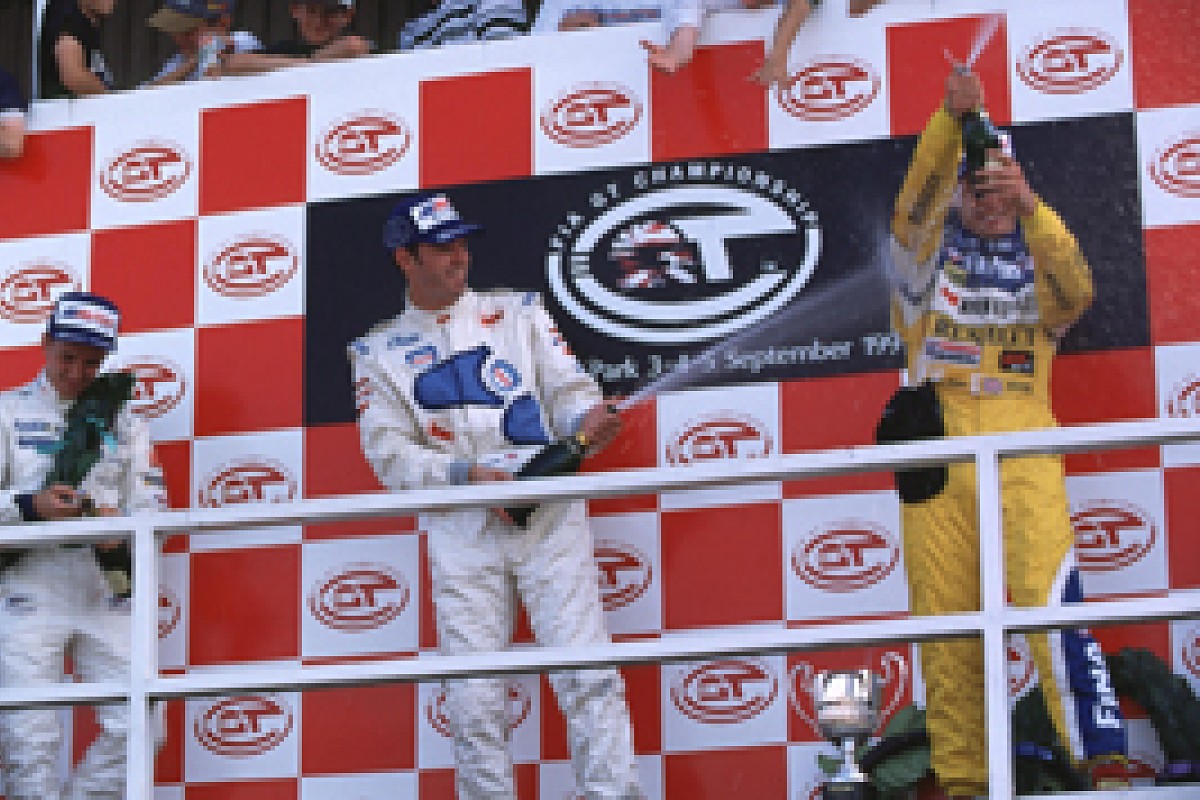 Hynes defeated Button in F3 in 1999 © LAT
Back in 1999, it seemed that Hynes was going places. While Button was the golden boy, finishing an impressive third in the standings and winning three races in his rookie season in F3, Hynes was a more-experienced hand. Two years older and in his second F3 season, he was expected to beat the upstart and duly did, prevailing in a title shootout with future Prost and Jaguar F1 driver Burti.
But while Button was everyone's hot tip for the top, Hynes still caught the eye with an outstanding campaign, as AUTOSPORT's Marcus Simmons wrote in his season review.
"He has an unusual driving style, but it's smooth and rarely stresses the car," he wrote. "He won five races, including the British Grand Prix support, as well as triumphing brilliantly in the mid-season Marlboro Masters.
"More important than that, he scored points in every single round. In other words, he stayed calm even when he wasn't on the pace to bring home a reward each time."
But while Button's whirlwind winter led to tests for Prost and then Williams, where he landed a race seat, Hynes's career hit the rocks. There were question marks over whether his style would be well suited to more powerful machinery, but the fact was that the opportunities just didn't come to prove himself.
"I didn't do much after British F3," says Hynes. "Budget was always the issue. I had a chance of a drive with Paul Stoddart's F3000 team and did a test alongside Mark Webber. It went well and they offered me a drive. There was a strong chance it would come off but I had to bring a bit of budget. It was achievable, but as the season got close the budget kept going up. Then Christijan Albers came along with a load of dough and I missed that opportunity."
A couple of outings for the uncompetitive WRT outfit in F3000, plus a brief dalliance with German F3, were as good as it got in 2000. That year, he also missed out on an Italian F3000 seat to Warren Hughes, but manager Rick Gorne did secure him a couple of days' testing for BAR at Barcelona in December - Hynes's sole serious experience as an F1 driver, although he did get a brief Williams run as a prize for his 1997 Formula Renault UK title win.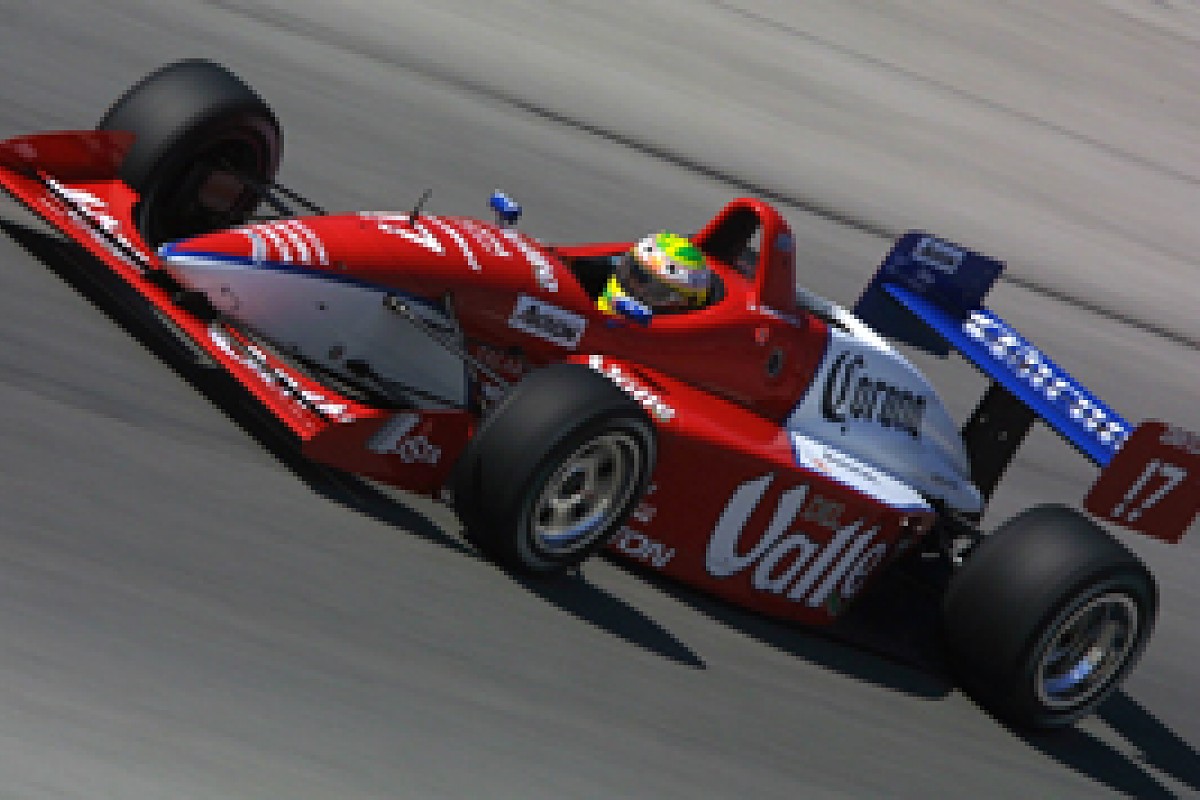 Dominguez snatched the Indy Lights seat Hynes believed was his © LAT
The following season, Hynes turned down a concrete Formula Nippon seat to pursue an opportunity with the crack PacWest Indy Lights team. On the eve of the opening race in Monterrey, he lost his seat alongside a fellow British rising star named Dan Wheldon to the monied Mario Dominguez. After that it all went quiet. A single outing in F3000 in 2003 was the last time he raced a single-seater, and since then a couple of impressive Le Mans Series campaigns for Team LNT, a Porsche Supercup programme and some Australian V8 Supercar endurance outings have been the limit of his racing experience behind the wheel.
"It all came to nothing," said Hynes of his attempts to build on his F3 success. "So I started working with Lewis Hamilton, coaching him in Formula Renault with Manor. It was a chance to earn some money and stay in motor racing. Some good guys came through at Manor with Lewis, Paul di Resta and also Oliver Jarvis, who I rated highly."
Just as Hynes was looking to carve out a new career for himself in Australian V8 Supercars, having done a good job in his outings at Phillip Island and Bathurst for Triple Eight (the result of a speculative phone call while learning to fly in New Zealand) in 2008, Manor Motorsport's F1 dream was starting to become a reality. The direction that his life has since taken was something that Hynes admits he didn't see coming.
"I loved the whole thing in V8s and was set on doing the series," says Hynes, who was part of the new Virgin Racing F1 team come the start of the 2010 season. "Then this idea of a Manor F1 team came up. It seemed like a once-in-a-lifetime opportunity to start an F1 team with your mates, so I worked on this. The bid became more and more serious. I've not looked back and not even applied for a race licence since.
"I've not retired and I'm not that old. I still would like to do Le Mans. I'm still a decent driver and would probably need a day to get back into it. But the speed comes naturally and I have a driving style that seems to work in most cars. I've downloaded the form to apply for a licence as I'm ready to drive now after my three years of having a full-time job, and I fancy doing some driving on the side!"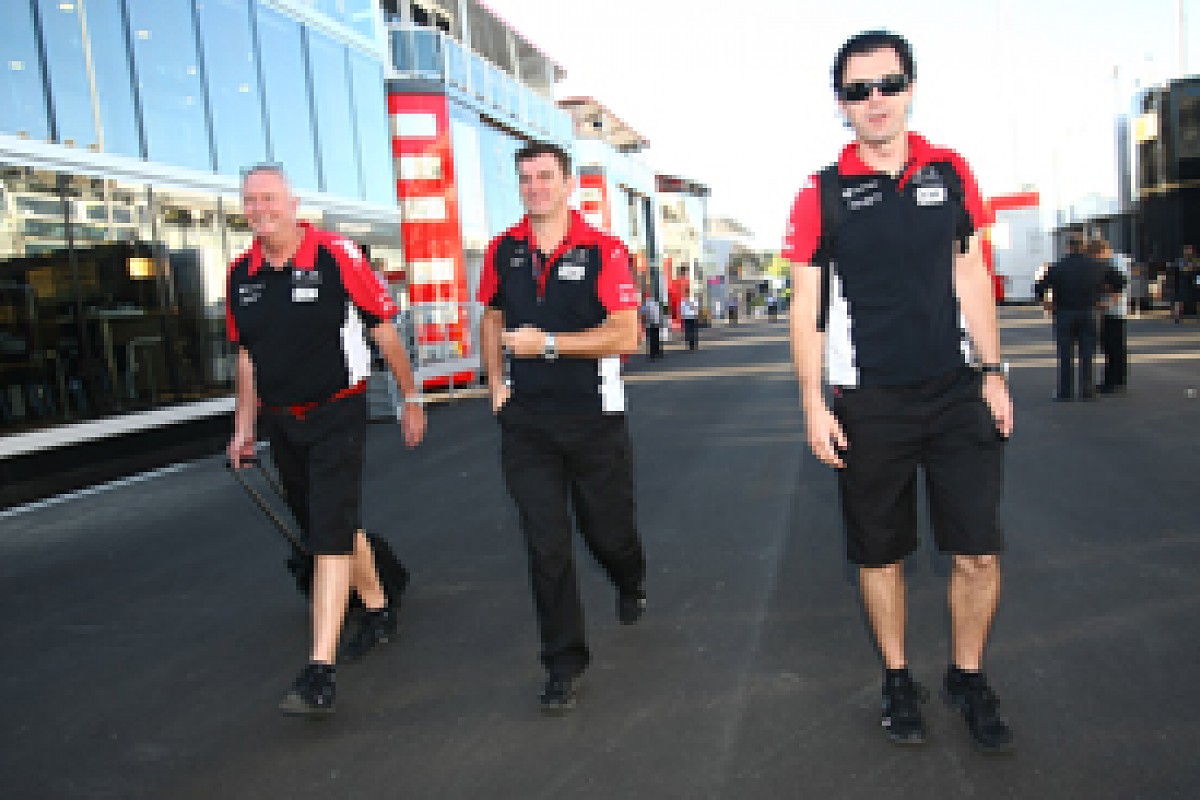 Hynes with Marussia chiefs John Booth and Graeme Lowdon © XPB
With Marussia, Hynes has a wide-ranging role. His driver-development position requires him to work with the team's F1 drivers - rookie Charles Pic in particular - and also the Manor GP3 and Marussia-backed GP2 drivers, but his input extends beyond overseeing the staircase to F1. He works closely with both team principal John Booth, himself a former single-seater driver of some repute, and sporting director Graeme Lowdon. He knows the pair well through his long association with the team.
"The F1 team has been fascinating for me just to see how business works," says Hynes. "We get to mix with people who have made billions themselves. I have a fairly active role in the team. I had no ability to raise money for my own career but do seem to have that ability here! It's something that I knew nothing about but you learn very quickly in F1.
"After two and a half years we're getting a strong team together. We're progressing every weekend and the technical and aero department is really starting to understand the aerodynamics. The car was a CFD car in Australia, which shows that the CFD route isn't too bad and, combined with the wind-tunnel work, we're really starting to see improvements. It's just so exciting to us to have this tool to use.
"What we have is definitely an F1 car rather than a flash GP2 car. I'm really proud of what they're setting up in the technical department now, because it's not something we originally set out to do. But we realised that a new direction was needed and it's in reasonable shape."
Hynes is delighted with the progress the team has made since relocating to its new Banbury headquarters. Inevitably, alongside his other roles with the team, his position as driver liaison is one of the most important. It was Hynes who worked on the contract for rookie Pic to join, and he has been massively impressed with the young Frenchman, who has arguably been the star rookie of the opening five races of the year.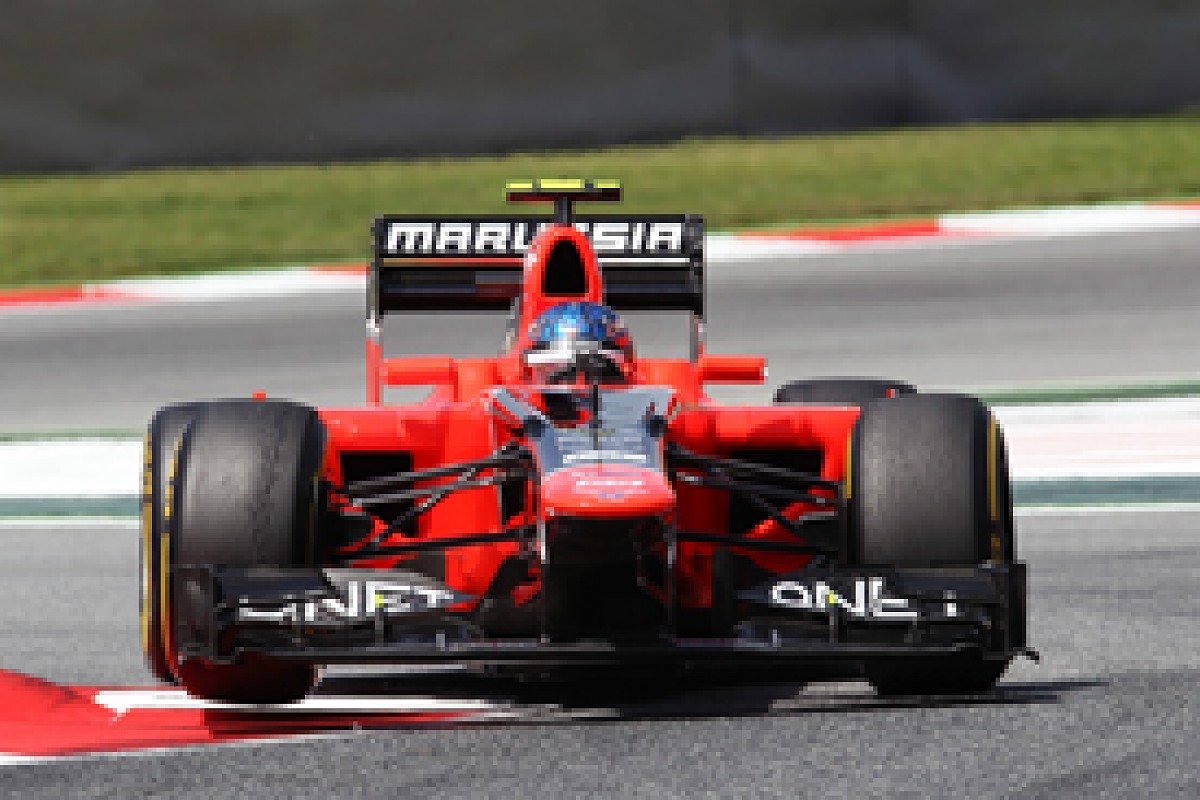 Hynes rates Pic highly © XPB
"Charles had no testing at all in the car when he went to the first race," says Hynes. "He had never sat in the car, didn't know the track and had all of the pressure to deal with, but his pace was there straight away. He was immediately fast on heavy tanks as well.
"In the races where he's been ahead of Timo [Glock], he's stayed there, and when he's behind he's generally on the gearbox. If you look at Malaysia, it was his first wet race in F1 and he started a couple of seconds off Timo and was very quickly on the same pace. In the end he was a little quicker. To get to that pace so quickly shows that he has got a lot of natural talent. He's a really intelligent guy and has a big future in F1.
"Timo is, to be honest, better than this team at the moment but we need a guy of his ability. We can rely on the fact that his lap times are representative and he's absolutely capable of winning races in the right car. He has put a hell of a lot of effort into this team."
Wherever Hynes's future leads him, it seems that he remains dedicated to seeing through the job with Marussia. He still sees himself as a resting pilot, rather than an ex-driver, but accepts that any racing he does in the future will take a back seat to his responsibilities with the team.
"My career path is definitely moving in that direction," concludes Hynes. "I see this as something for the long term. I've achieved a lot as a driver and from now on, anything I do is going to be more as a hobby, even though I can still compete at international level in the things I'm likely to do, like sportscars.
"Maybe things will change when I get back in a car, but I'm really enjoying this fascinating world. My experience with this team has been of everything, from the initial investment through to now, so I've seen how everything works. We set this up from scratch and I've been there every step of the way. I'm sure I could have done a good job as an F1 driver, but I'm enjoying what I'm doing now. "
While Hynes never got the chance to race against Button on the F1 grid, he does at least have the chance to make a contribution to a team that, if it can build on the firm new foundations it has built, should be able to move up the field in the long term.
Had you told Hynes after he won British F3 that this is the way his career would turn out, the response would likely have been pretty negative. While it would be stretching a point to talk of Hynes as a lost world champion, he unquestionably had the ability at least to do a decent job at the top level. At the very least, his F3 success should have guaranteed him a proper shot at F3000 level, which, if successful, would have acted as a springboard into F1. As it is, Hynes has still managed to make his mark on the sport's top level, even if it is in a very different capacity to what he once expected.