Fake racing. I've heard that term banded around recently to describe what's going on in Formula 1 as a result of Pirelli bringing along tyres that are super-sensitive to temperatures and drop off dramatically. I don't see it that way myself.
Look back to what many people consider the golden era of F1 in the 1980s. Was it fake racing when one guy used his turbo to make a move on a rival? Of course not, it was part of the game back then. And what we have now is something similar; managing tyres was then, and still is, a skill that separates the good from the great in any era. Not only is it not fake, but it's adding excitement for the fans.
In my day you pushed until the final stops and then weaved like a bastard for the last 20 laps to make sure you won, but now we genuinely don't know if the leader after the last stops is going to win the race. That's brilliant for anyone watching, surely? We've had four winners in four races, with the most dominant of those - Nico Rosberg's Chinese Grand Prix victory - coming from arguably only the third-best package in a race situation. How can that be bad for F1? How can that be 'fake'?
MUGELLO TESTING
Probably the biggest 'news story' to come out of Mugello was Vitaly Petrov saying that the track was too dangerous for Formula 1 cars. It was a brave thing to say and I agree with him.
Petrov was critical of Mugello's safety levels © LAT
The big problem is that there's no real braking to be done around the track, and the corners are such that you carry bags of speed in and only really slow down when you really load up the car. It's not like regular F1 tracks where you're braking and then turning in, or just taking a corner flat. You have to commit to the corners early and you'll either be too fast or too slow. If it's the former, then you're for it, because there's no time to correct.
Of course, McLaren went there without Jenson or Lewis, which was probably down to neither of them wanting to do the test. I can understand that because when Mika Hakkinen and I were at McLaren, if neither of us wanted to do a test, we didn't.
I did a lot of testing in my career and sometimes there was little to be gained. What's fascinating is that somewhere like Silverstone, where I was never great, there was far more to learn from having someone that could get 100 per cent out of the car so as to compare upgrades, whereas if I was in there and only getting 95 per cent out of it, you could end up with flawed data and go the wrong way with an upgrade.
In this era of limited testing, verifying your simulator is incredibly important so using the regular simulator drivers makes complete sense.
WATCH OUT FOR VETTEL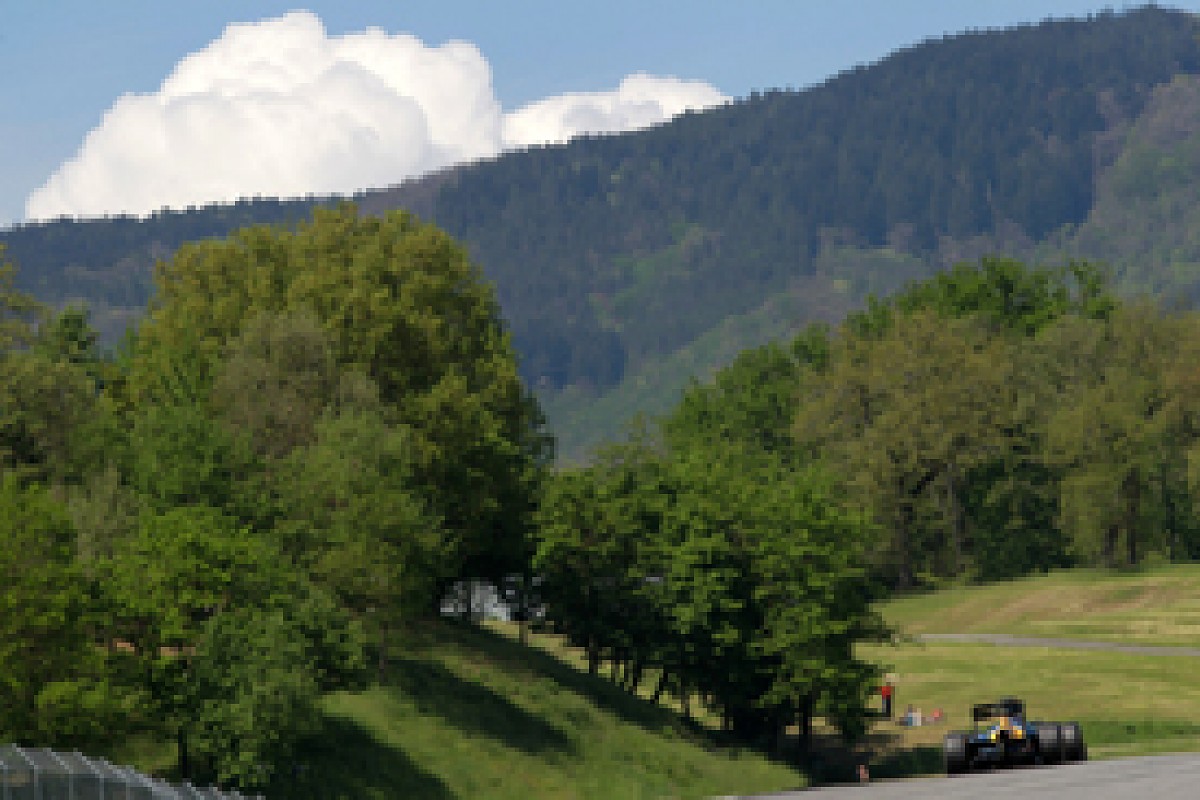 Vettel bounced back last time out © LAT
So Sebastian Vettel finally got his first win of the year in Bahrain, and didn't it just expose the fickle nature of Formula 1? He'd been written off by sections of the press just because he hadn't won for four races. Four races...
Look at the first few races of the year and you could see that he had the underlying race pace - apart from in China maybe - but that he and Red Bull just failed to bring it all together in the way they managed so frequently last year. They're right in the fight and they always have been.
Back to round five: Red Bull? McLaren? Mercedes? Ferrari? Lotus? Place your bets!