HRT's third season in Formula 1 started in similar vein to the previous two. Its cars were barely ready in time and neither driver was able to lap anywhere near the pace.
Only the absence of the 107 per cent rule in 2010 meant that the Spanish outfit's failure to qualify in the 2012 season-opener in Australia didn't complete a hat-trick of first-race disasters.
Since then, HRT has been plenty fast enough to make the cut, but has little to race for beyond reaching the chequered flag and hassling the odd Marussia. No wonder many consider it a team going nowhere.
It's an understandable conclusion, and it might yet be proved correct, but there are signs that HRT is getting somewhere. Since the Bahrain Grand Prix, the race operation has moved into its new base in Madrid's Caja Magica complex, bringing to an end its previous nomadic existence. This is part of a raft of changes instigated by Thesan Capital, which took over ownership of the team from Spanish businessman Jose Ramon Carbanate in the middle of last year.
For the first two years of its life in F1, HRT (which started out as Campos Meta 1) did well even to survive. That was largely thanks to the tenacity of departed team principal Colin Kolles.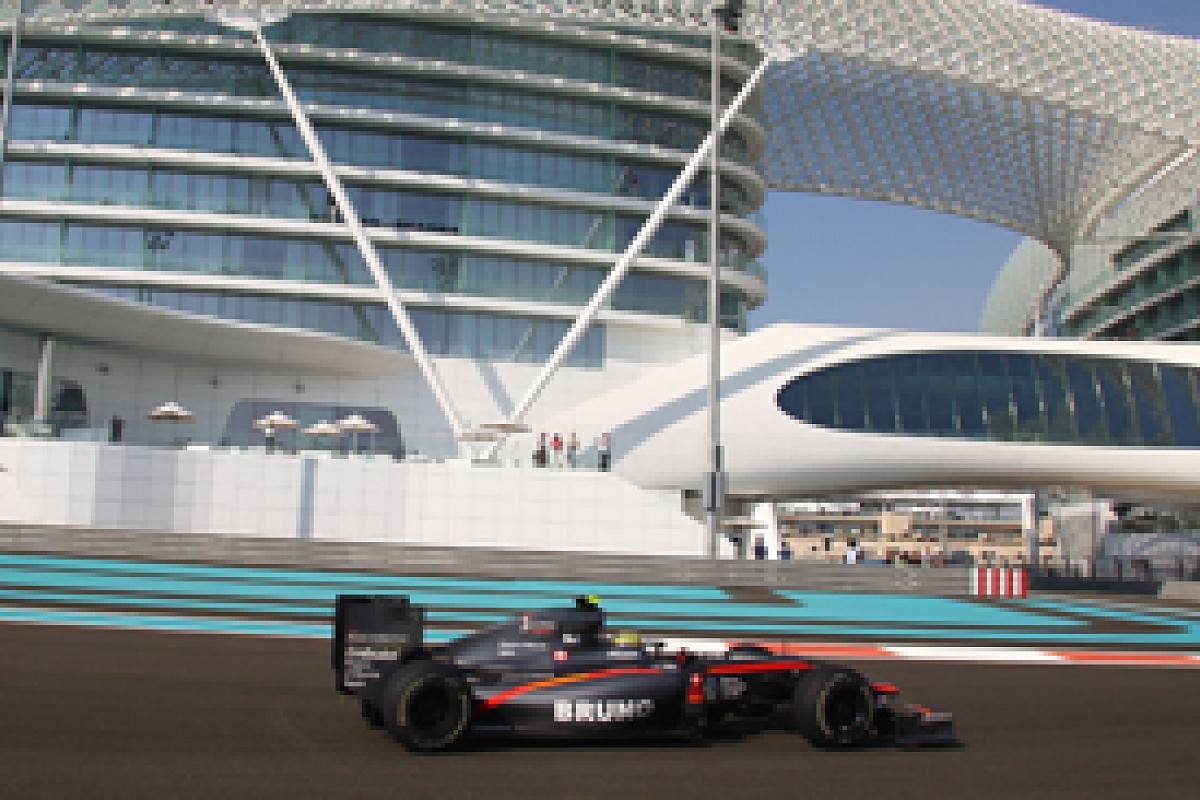 HRT didn't achieve much in its debut year. Not much has changed either © XPB
Now, under his successor, ex-Minardi racer Luis Perez Sala, there has been some progress in turning the HRT Grand Prix team from a somewhat nebulous operation into something more concrete.
"When we started in the middle of last year, the base was in Colin Kolles's facilities in Gredding [in Germany]," says Sala. "But most people weren't working there. Many of them were working in Spain, France or England.
"The technical office was in England under Geoff Willis, but no one was under the same roof. People were working in their homes, in their own offices as suppliers, but not as proper team members in the same group.
"That is what we wanted to change because you waste a lot of time if you are not under the same roof. You have to communicate with emails and conference calls, which takes a lot of time. It's expensive as well and not effective. Now, we are trying to grow the team in the new headquarters.
"We have made a lot of changes in the last six months. Now we are in our new headquarters and we are still moving in, but there are a lot of things that are not in place yet.
"The team is in its third season, but in reality it's in its first year in terms of where we are compared to the others. We're starting from scratch."
It's fair to give HRT the benefit of the doubt. The change of ownership has led to a new direction and even though there remain questions over its financial future, fresh foundations are being laid. Thesan Capital's long-term objective is most likely to sell the team, but it can only realise a return by turning it into something worth paying big bucks for.
That's all well and good, but one obvious question is just why it took so long for this first step of moving into a new headquarters to happen?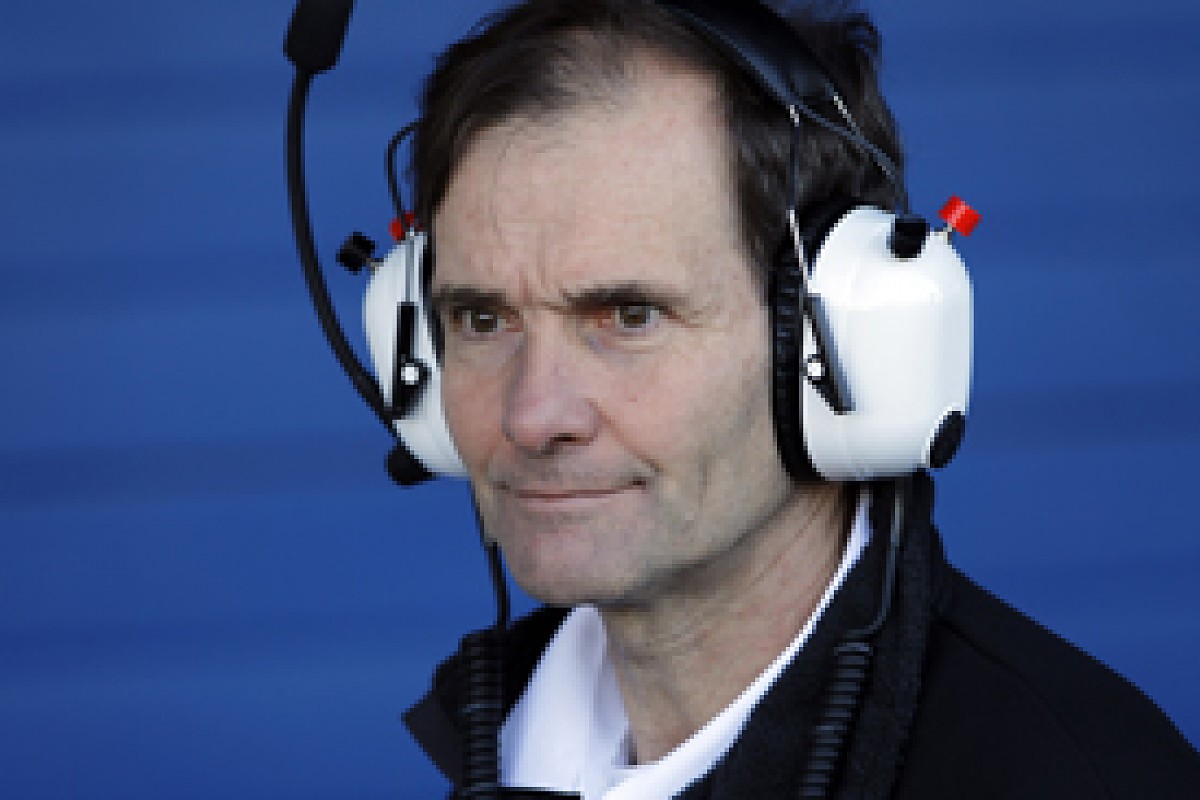 Perez Sala was brought in to run the restructured team in February © LAT
"Time is time," says Sala. "We wanted to understand the team and it took time. The new facility was our priority and the first idea was to move to Valencia, but the deal there did not come together as we wanted.
"So we decided to go to Madrid. After the Bahrain Grand Prix was the first time we were able to move the cars there. But right now, it's not just about the car, it's about the usual problems you have when you move facilities. And the team members have to move in a really short time too. That takes time to sort out and is something you can't underestimate."
Pedro de la Rosa, who turned his back on a lucrative reserve driver role with McLaren to make a racing return to F1, admits that things didn't start particularly well. But after the early problems, he is upbeat. The Spaniard certainly doesn't regret taking on the challenge of driving for HRT.
"We have come a long way," says de la Rosa. "We still have to improve, but the car is a lot quicker than it was. That is a reflection of the work that has been done behind the scenes.
"We have a good base structure now for the team to grow. It will take time, but I'm a lot more confident than I was in February when we tested the old car at Jerez.
"We now have the foundation to grow in an orderly manner whereas in the previous few months, all I saw was the team restructuring itself."
Most expect de la Rosa to have a long-term role with the team that transcends driving. Over the winter there were plenty of rumours about him becoming involved with the business of pulling the team together with the expectation that, long term, some kind of management role would be his.
The 41-year-old Spaniard dismisses this and downplays his contribution. He was signed as a driver and he says his role doesn't extend far beyond that.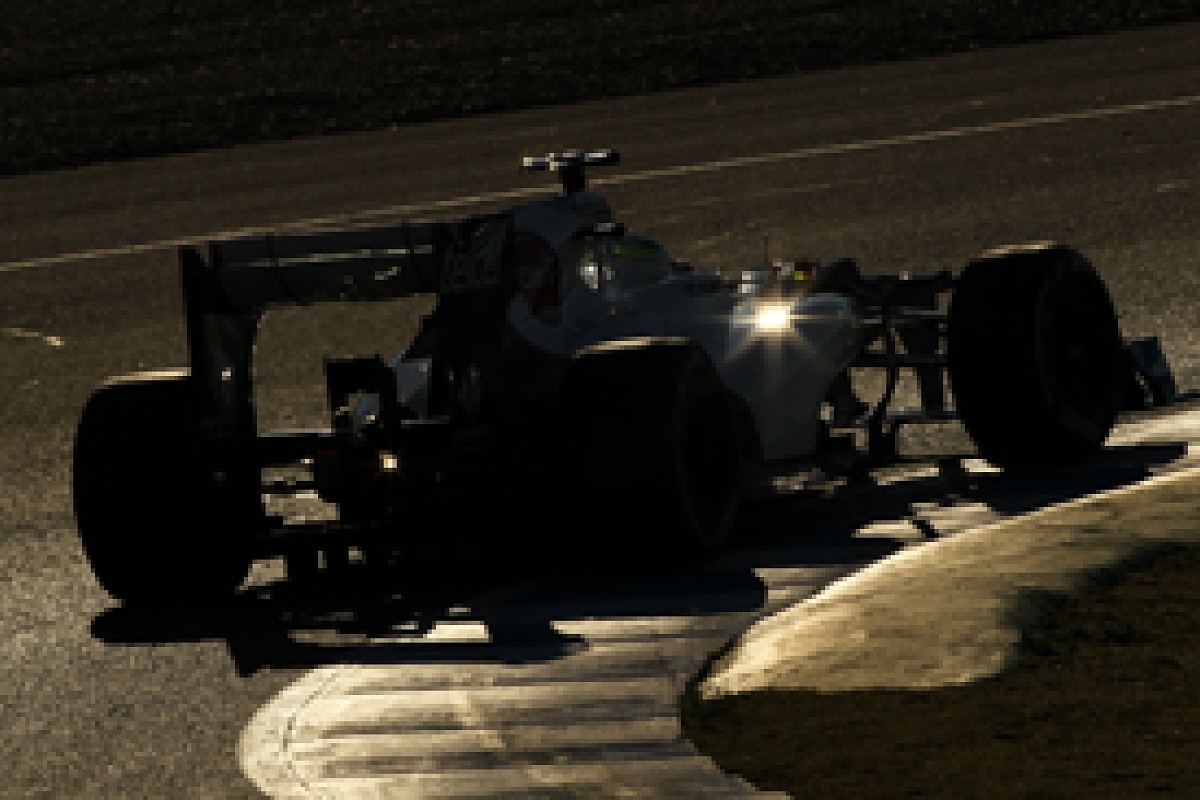 Pre-season testing was undertaken with the 2011 car © XPB
"The only difference is that I have probably been asked my opinion about where things could be changed or improved more," says de la Rosa. "But it's not a big difference from any other team. Possibly my opinion is more valued, but I don't make the decisions and many times they have gone in a different direction.
"I am very open about the future. I don't know when I will retire but if I'm competitive and fit, I don't see why I should stop. After that, I don't know if I have the quality of the talent to get into a management role. I'm not sure if I'm good enough. Time will tell."
For now, de la Rosa is happy to focus on his driving. Whether he's willing to consider a longer-term role at HRT will likely depend on whether its medium-term plans are realised.
Sala takes a pragmatic approach to the development of the team. His focus is on building it up to the point where it's a solid, small F1 outfit in time for the start of the 2014 season. It's a logical point to pick, for that's the year when the sport adopts V6 turbo engines and the chassis regulations will be overhauled.
"To be at the level where we want to be will take not months, but years," says Sala. "Maybe in 2014 we will be fully ready. That is what we are focusing on. We have to concentrate for now and 2013 on being more efficient so we can focus on 2014.
"We aren't planning to take everything in-house. We are planning to have a lot of suppliers as well. For the windtunnel, we are using the Mercedes one in Brackley and we are comfortable with that.
"We have a lot of carbon composite suppliers and have the gearbox from Williams, which we would like to continue with. To have these agreements is positive in terms of cost effectiveness. For a small team to build all of these things is not usual."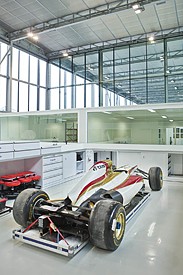 The new Madrid factory is taking shape
The team currently has headcount of just 76, but that number is rising, with interviews ongoing. Sala believes it needs to be expanded to around 200 in the long-term, but after the series of departures last year, the priority is to regroup under recently-appointed technical director Toni Cuquerella.
This brings to an end a cycle of uncertainty that started when Geoff Willis left last year to be effectively succeeded by Jacky Eeckelaert, who himself departed when his contract expired at the end of January.
Again, signs of a new direction for a team that appeared to be meandering vaguely through the off-season into 2012.
But for all the plans and the direction, what really matters is money. Half of the teams on the grid - probably more - are to a greater or lesser degree struggling financially. HRT, under the current Concorde Agreement, receives just $10 million from the sport. The rest it has to find itself.
Narain Karthikeyan has brought in valuable backing from India's Tata Group, and it's clear that HRT's ambitions depend on the money being found not just to survive, but to continue to expand.
Thesan Capital appears content to speculate to accumulate, although its investment will not be limitless, and Sala believes that HRT will become a far more attractive proposition to potential partners once it convinces the world that it's a stable, credible team.
There has also been a move to create a new image of HRT as a genuine Spanish national team, something it is hoped might bring in more backers.
"We can now show possible partners that we are a team," says Sala. "Until now, without a headquarters, it has not been easy to do that. We are starting to move in that direction and we expect to have more partners in the future. It's not going to be easy but we will have to work hard to get more resources. That is the way you grow.
"The new owners wanted to give the team an identity. When we were planning the headquarters, it might have been easier to be in the UK. But they wanted to do it differently and that's why they decided to try Spain.
Fighting - and beating - Marussia is the order of 2012 for HRT © LAT
"It's not easy because Spain isn't a normal place to have a grand prix team. But we don't want to been seen as exclusively Spanish because we have people from all over the world."
Needless to say, the best way to get people to take HRT seriously is with results. In Bahrain, the F112 showed a handy turn of speed and de la Rosa qualified only a couple of tenths off the lead Marussia.
The better the team does on track, the better position it will be in. If the pattern of last year, where HRT was able to give the Marussias (then Virgins) a run for their money in the back end of the season, is repeated, in terms of sporting objectives that will be job done.
"In a few years, we want to be a small but efficient team and to close the gap to the front-runners," concludes Sala. "To close the gap takes time and we are not a proper F1 team as yet. For us, to be among the 12 teams in F1 is already a success."
Considering where HRT has been over the past few years, perhaps there should be some pride that it even exists. But changing circumstances can only be used as an excuse for so long. Under Thesan Capital, there now appears to be a clear plan in place to establish real foundations for HRT to become a credible minnow - still likely running at the back, but not so far behind.
Whether it achieves its objectives, or remains trapped in an ever-decreasing circle of survival and struggle, is another question. But a lot has changed over the past nine months. To those who would cast HRT out of F1, perhaps it would be fair to give it a little more time.
So is there really a point to HRT? We'll find out over the next couple of years.