Be safe...
While Formula 1 personnel - the Force India hire car aside - have avoided getting directly caught up in protesters and most claim to have seen nothing concerning, it's clear that the subject dominating international attention is any potential threat to the race and the possibility that protests might escalate.
This was the situation that F1 committed to by putting this race back on the calendar and, privately, few would argue that the right choice wouldn't have been not to schedule it in the first place.
Now, the key is that tomorrow's race goes off safely, without interruption and that news attention can once again focus on the dire need to reform in Bahrain. And by safely, that means for protestors, as well as for F1 personnel.
Vettel back in business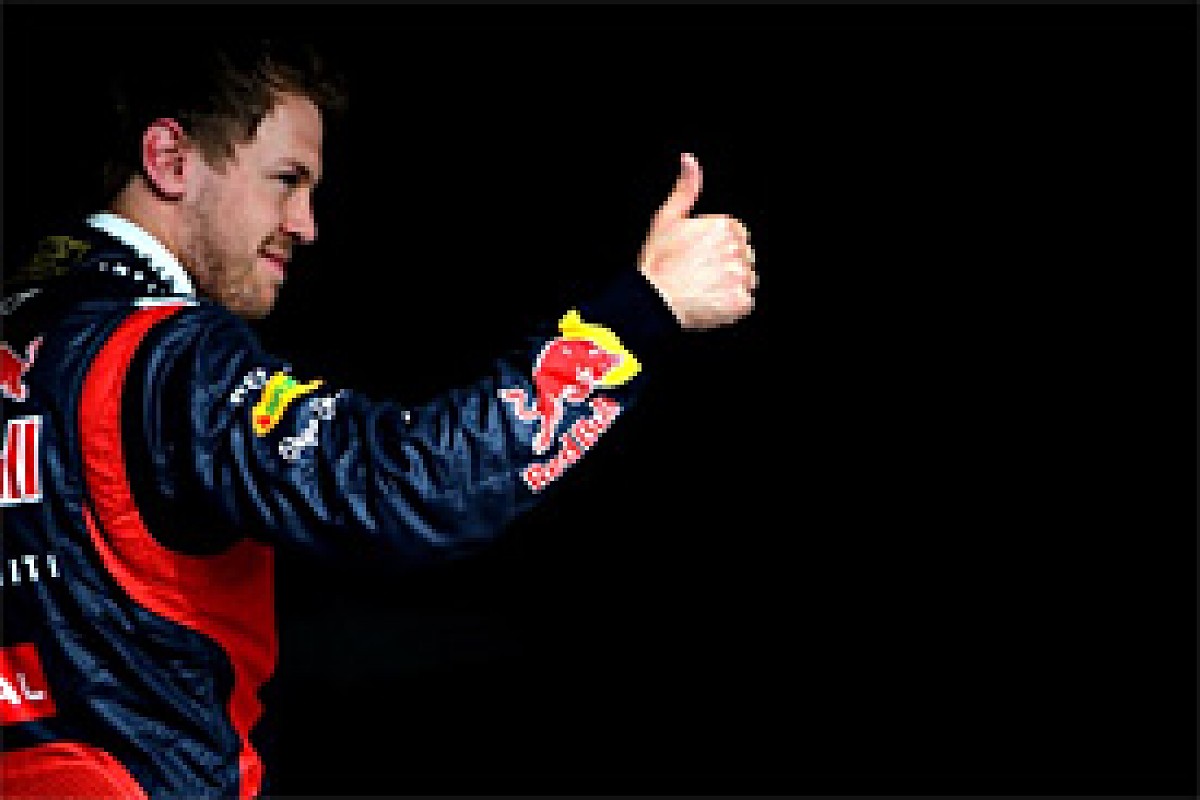 Vettel is back on top © LAT
It was back to business as usual, 2011-style, in qualifying as Sebastian Vettel bagged pole position by a tenth of a second ahead of Lewis Hamilton. After his struggle to get on top of the RB8 in the first three races, Vettel nailed a beautiful lap in which, for the first time since testing, he looked completely at ease with the handling of his machinery.
After dropping the old-specification exhaust that he ran in China, he turned in a beautiful lap that proved that he can still drive bloody quickly even without the assistance of an old-style exhaust blown diffuser.
The Red Bull has by and large been quick in the races and, provided he can get off the line perfectly, which he didn't in China, the possibility of a Vettel victory seems higher than at any time since last year. The question is, will the Red Bull still have the race pace now that it can add track position to the mix?
Tyre troubles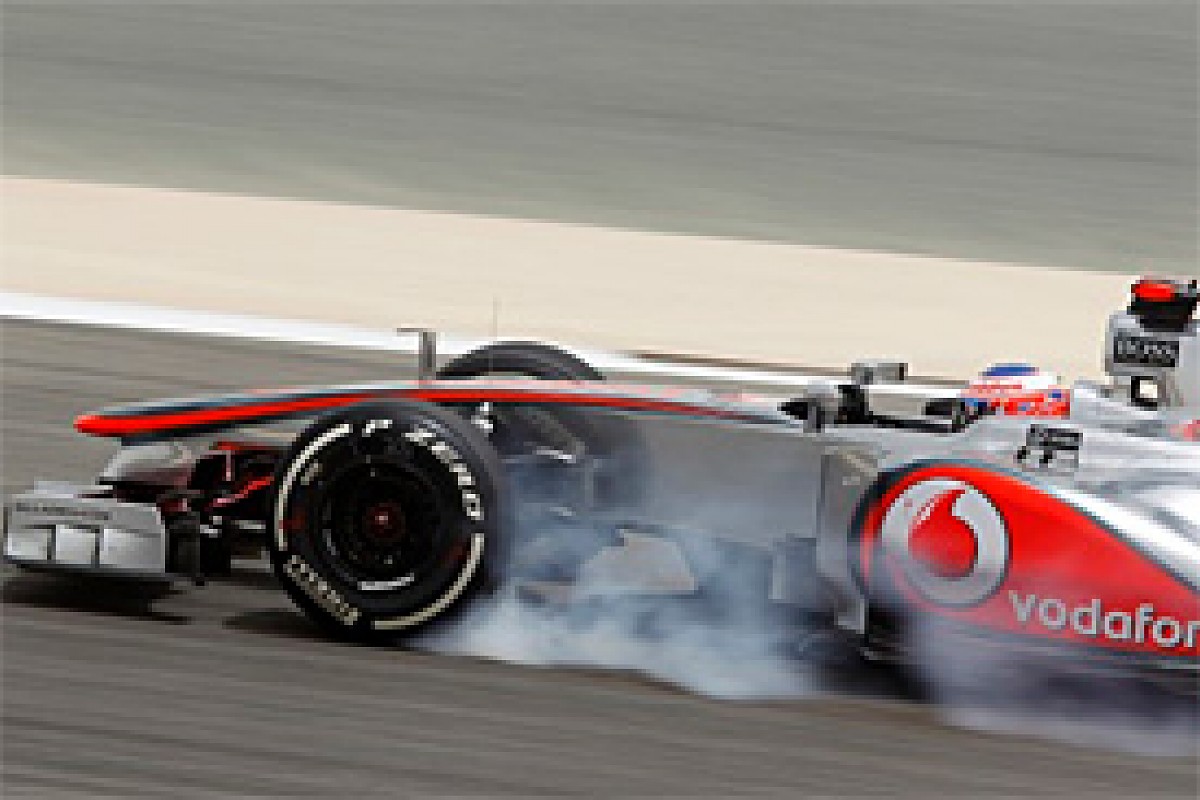 Tyre management will be key again © LAT
With sky-high track temperatures, degradation has been a serious problem. As usual, there have been some dramatic scare stories about four or five-stop races, but more likely it's a question of whether you opt for two or three.
Much will depend on how far they can make the option tyre go. Possibly, those who opt to start on primes will be in good shape as the track will be at its grippiest in the closing stages of the race.
As ever, tyres could prove to be the decisive factor come the race.
Close, close, close
Were you to lap half-a-second off Q2 pacesetter Lewis Hamilton, you wouldn't have made the cut for the top 10 shootout. While not quite as close as it was in China, it proves that once again the field is ultra-competitive.
Once the pitstops had shaken out in China, positions two through 11 were covered by a mere seven seconds and, if the pack can keep the leader in sight this time, that could prove to be the shape of the battle for second.
If it is that close, expect even tiny strategic and driver errors to be punished dramatically. Whatever happens, it's likely to be a race that you can't take your eyes off.
Schumacher on a charge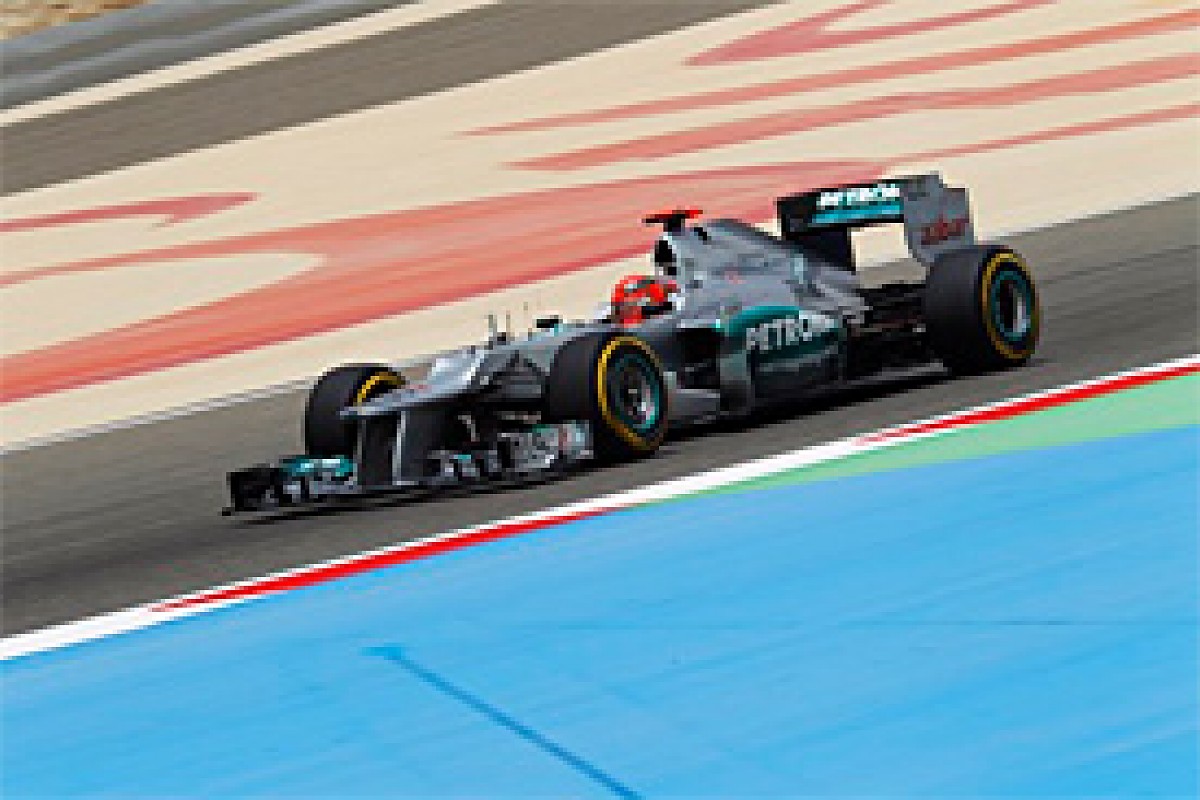 Schumacher will charge back © LAT
Michael Schumacher lines up 17th on the grid after falling in Q1 but definitely has the machinery to fight his way up the order.
The Mercedes looked a potential pole position car, and impressed on race pace, so he certainly has the machinery to make big gains.
The question is, how far can he go in a very congested midfield, especially as he has a chequered recent past when it comes to scrapping in the pack. But after a run of bad luck so far this year, he's due a break and we could be on for a spectacular performance from the old stager.