Hamilton v Button part two
After waiting over two years for Lewis Hamilton and Jenson Button to share the front row, in Malaysia it will happen for the second time in a week. Button ended up a tenth-and-a-half off Hamilton in qualifying, but after beating his team-mate away at Melbourne last weekend, he will fancy his chances of a repeat performance. If Hamilton can hold the lead at the start, the question is whether he will be able to manage his tyres as well as Button.
Whoever gets into the first corner in the lead will have opening call on when to make their pitstop, so all eyes will be on whether Hamilton can make his rear tyres last as well as Button's, in which case he could potentially force the other McLaren to do a lap on shot rubber and gain an advantage.
The Schumacher factor
There are a number of reasons why Michael Schumacher could be a factor in this race. The Mercedes is strong off the line, as we saw in Melbourne, and with the longest run of the season to the first corner at 660 metres, there's ample time for the seven-time world champion to hassle the McLarens. Both he and his team-mate Nico Rosberg, who starts seventh, claim that the team has prioritised race pace over single-lap speed throughout the weekend so far, so it's possible that the car could be even stronger on Sunday, provided there is no repeat of the tyre degradation problems that the team has complained about.
The Mercs will be difficult to pass and Schumacher, in particular, is always among the most obstinate drivers when it comes to defending his position.
Massa under pressure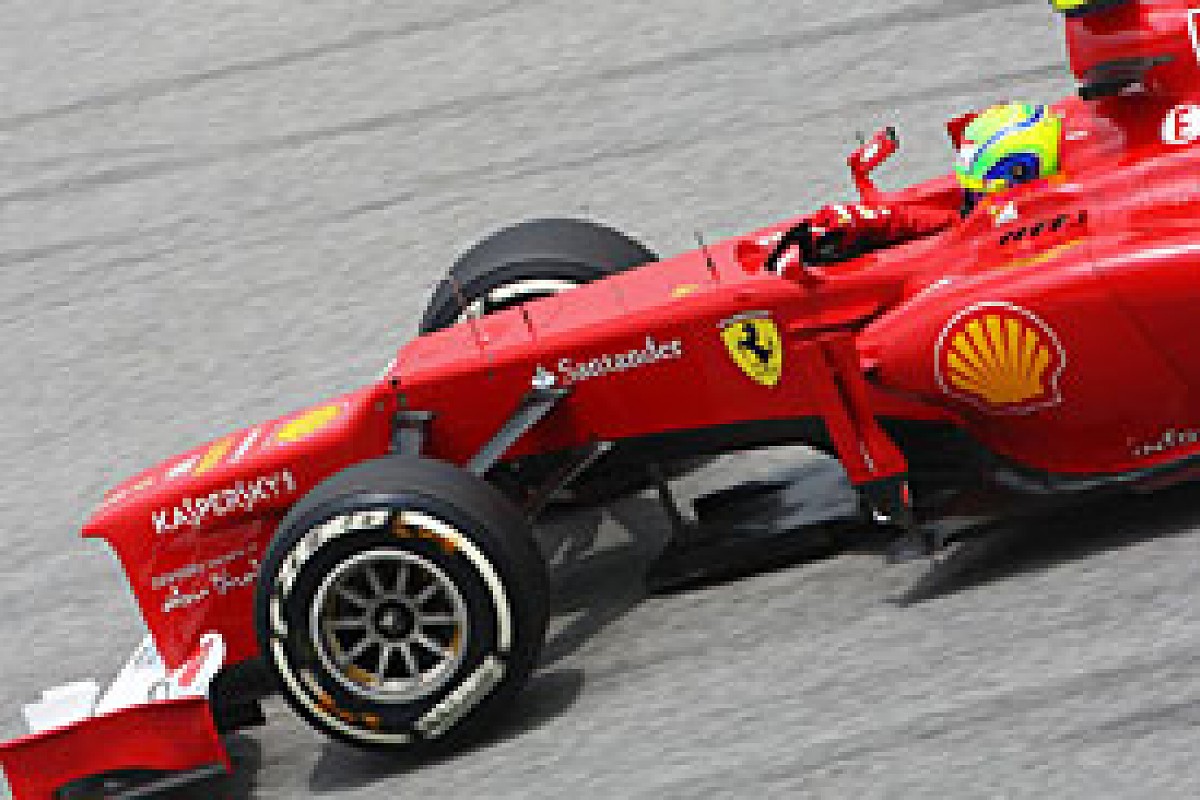 It's becoming increasingly necessary for Felipe Massa to deliver a result © XPB
Since the Australian Grand Prix, the talk in Italy has been about possible moves to replace Ferrari's number two driver. Felipe Massa complained extensively about the performance of his car at Melbourne and professed to be much happier with it after qualifying 12th, three-and-a-half tenths off Fernando Alonso.
The gap is respectable, but the Brazilian really needs to back up his adequate qualifying performance with a decent race and a point or two.
Despite his claims to the contrary, he will know it too and that can only make his task more difficult in a car that is in the thick of a very large pack of relatively evenly-matched machines all squabbling over the minor points places.
Two-stop gambles
The feeling among the teams and drivers is that a three-stop strategy will be the one to go for on Sunday. But, there are a few wondering whether two stops might be achievable. The chances of a two-stopper are increased by starting on the hard compound tyre, for the life of the medium will be extended both by not using it when on full fuel tanks and by running it when the track evolution is more advanced. There are suggestions that Sebastian Vettel might attempt it, but his pace means that it could be difficult to make it work. In the mid-pack, some are sure to try it, so keep a close eye on those who opt to start on the primes.
Raikkonen on a charge... again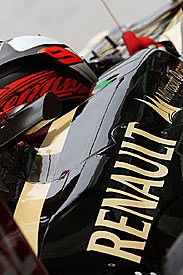 Kimi Raikkpnen had pole-setting pace in Sepang qualifying © XPB
Kimi Raikkonen's Malaysian Grand Prix will start a little more promisingly than his comeback race in Melbourne. Here, he lines up 10th after being given a five-place grid penalty for a gearbox change; and that's eight places better off than he began last Sunday.
In Australia, he managed to turn that into seventh place and while it will be harder going in among the frontrunners, his car definitely has the pace to make progress.
Raikkonen himself reckoned that he could have stuck it in the top two in Q3, and given that he was fourth fastest overall in the main speed trap, he should have the top speed needed to pull off a passing move or two during the race.