The second you disembark from the plane in Kuala Lumpur, the heat and humidity envelops you and makes you yearn for a cooling breeze. In this climate, even taking a stroll along the beach can bring on a sweat. You can only imagine the kind of toll that it takes on the drivers and cars during the Malaysian Grand Prix weekend.
The conditions are a tough test of the machinery, yet in recent years the number of car-related retirements at Sepang hasn't been significantly out of kilter with what you'd expect from the average early-season race. There was a time when some teams would have no choice but to make ad hoc changes to the car to aid cooling. Although the conditions are a real test of the car, the days of bodging together a fix are long gone, as Williams chief operations engineer Mark Gillan explains.
Mark Gillan, Williams chief operations engineer © LAT
"Unlike 10 or 15 years ago, you don't come with a hacksaw," laughs Gillan. "The car is much more refined. Also, what you are allowed to do in terms of the legality of cooling is much more limited, so you need to spend more time to make sure you get it right [in testing] rather than starting to hack the bodywork apart!"

That's not to say that it's easy, however. The best-prepared teams arrive in Malaysia with just 12 days of pre-season testing, a little over six hours of track time in Melbourne and perhaps the odd filming day, so any weaknesses will be exposed.
The majority of teams and drivers - not to mention a good number of journalists - made the move from Australia to Malaysia relatively quickly after the Australian GP to get used to unusual working conditions by F1 standards. The Williams engineers, for example, shipped out on Sunday night.

"The humidity and the temperature can be very high," says Gillan. "You spend pre-season in temperatures up to about 15 degrees and here it really gets up high. In terms of the cooling and the operating of the car it's tough, and it's very hard on the drivers as well. They are stuck in the car for one and three quarter hours in cockpit temperatures of 40 degrees or more.

"From an operational side, you are running the car in areas that you have never done before so you have to make sure that cooling is sorted."

There was a time when testing in such high temperatures was about a blend of good old-fashioned guesswork and empirical evaluation. Inevitably, nowadays most teams are so well-equipped that they have a very clear picture of how the machinery will react.

Gillan, in fact, is far from fretting about the cooling characteristics of the Williams-Renault FW34 and is more interested in focusing on its performance potential. Why is he so confident? The answers lie in the simulation tools that lie back at base, as well the team's thorough knowledge of the art of building a grand prix car.
"You can't artificially create 40-degree track temperatures when it's 15 degrees in Barcelona," says Gillan. "But you can get a good idea of the delta between the various cooling options. Over time, you can get a good picture.

"The modern numerical calculations that we can do, combined with the work that we are doing at the track, means that we are prepared for any idiosyncrasies. You can do a lot of work in CFD on the numerical side."

What is more difficult to predict is the way that the 2012 Pirelli rubber will behave. But even so, some reasonable assumptions can be made about the strategies that will be in play based on what happened in 2011.

Last year, the Australian Grand Prix featured a range of strategies ranging from one to three stops, although it's likely that if the teams ran it again the majority would two-stop. It's no surprise that last weekend's race was a two-stopper for most. In 2011, Malaysia featured a blend of three and four-stoppers, so it is not unreasonable to have a stab at a three-stopper being the par strategy at Sepang.

"The tyres have performed pretty well here [in Melbourne]," says Gillan. "We're reasonably happy that our car is behaving better on the tyres than it did last year.

"You'd expect similar trends [strategically] as there's no reason why they won't continue. The cars will have developed more and with the lack of the blown exhaust some might not be as stable as they were, but it will be similar."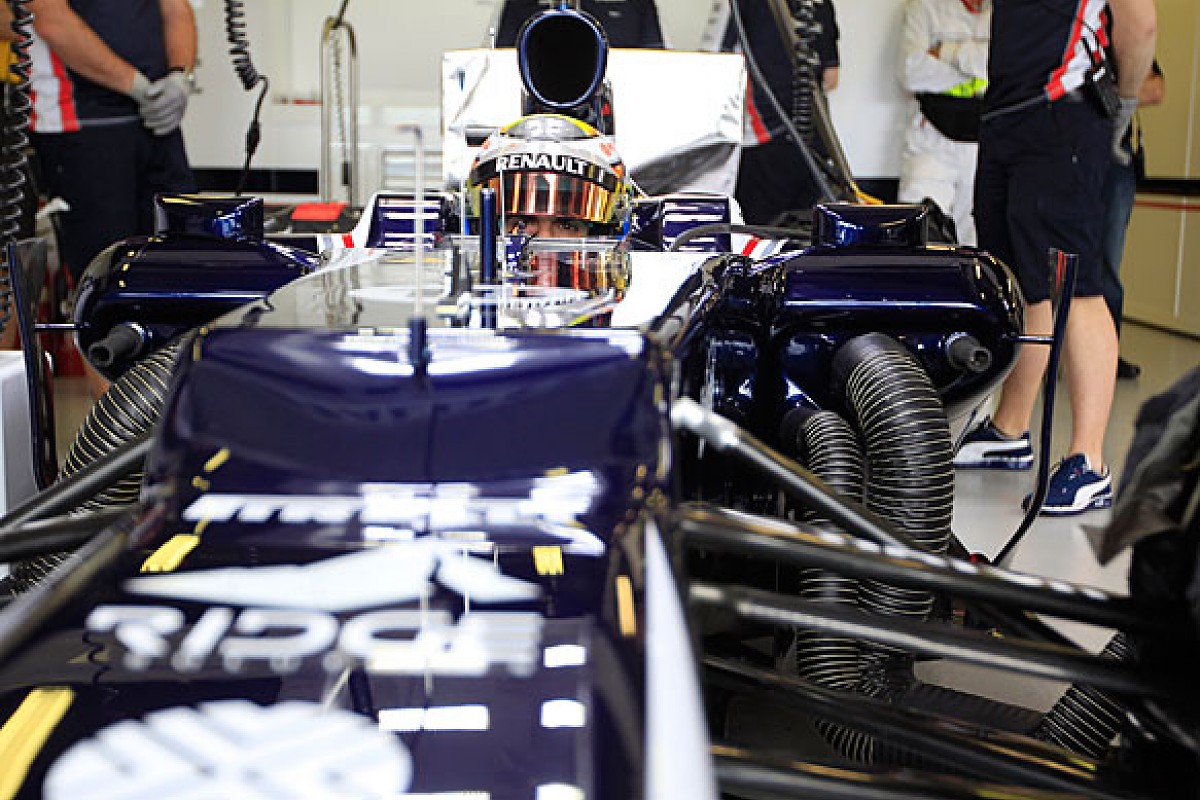 Strategy
As noted above, expect a three-stop strategy to be the default option as teams have to deal with exaggerated wear - the result of the extreme heat and degradation. Pirelli's selection of the medium and hard compounds means two stopping is not outside the realms of possibility, especially for teams qualifying nearer the back - provided they can manage their tyres of course.
As was the case in 2011, a single DRS zone will be located at the exit of the final corner (the activation point is at the end of the back straight). Last year's race was the first true example of the DRS working, and we can expect to see a similar level of overtaking given the length of the Sepang straight.
Unlike last year, Pirelli has allocated its medium and hard compounds for this weekend, which makes comparison with what happened in Melbourne difficult. This could also lead to the two-stop window being opened, depending on track temperature.
Weather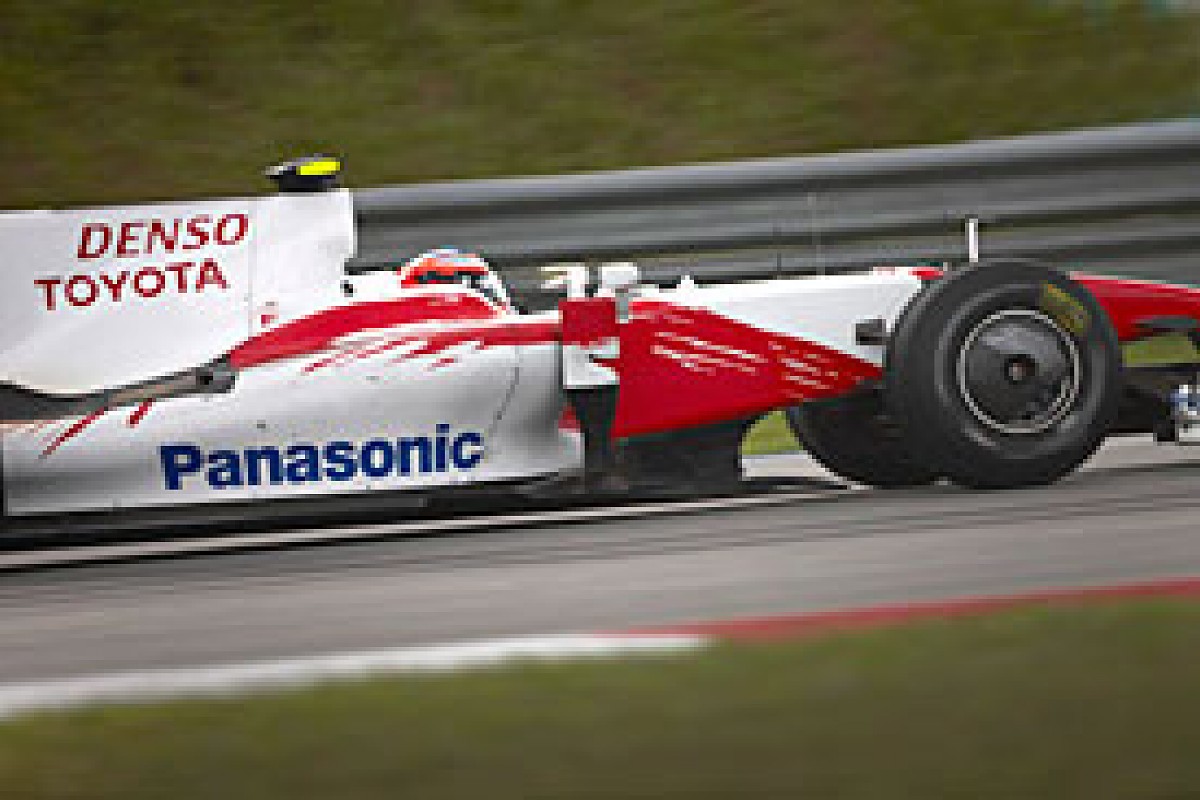 Key Stats
• Lewis Hamilton counts only one podium finish here (2007) and just one front-row start, in 2011. Penalties and mistakes have dented his performances: in 2008 he was docked five places on the grid for impeding Nick Heidfeld in qualifying; in 2009 he had a problem during the first pitstop and spun off in the closing stages; in 2010 the team made a wrong call in qualifying and he was only 20th (his worst-ever grid spot); and last year he was given a 20-second penalty following a duel with Fernando Alonso.
• Jenson Button won here in 2009, climbing from fourth to first thanks to perfectly timed stops by the time the race was stopped. He has scored points seven times out of 12 here and his qualifying score against his team-mates is 9-3. In fact he was unbeaten for nine straight seasons before Hamilton out-qualified him last year.
• Romain Grosjean started from pole position and finished ninth and second when he competed at Sepang in the 2008 GP2 Asia series. The races were respectively won by Vitaly Petrov and Kamui Kobayashi.
• Nico Rosberg was third two years ago, but missed a golden chance to win his first race in 2009: he took the lead at the start, but badly timed pitstops dropped him down the order and he finished eighth. He has only scored points in Malaysia in 2009 and 2010.
• There was a scary retirement for Sergio Perez last year: debris from another car hit his Sauber, pierced the chassis and damaged his electrics. The Mexican was lucky to escape serious injury, with the ballast entering the cockpit of the C30, stopping just before his seat. The chassis had to be written off.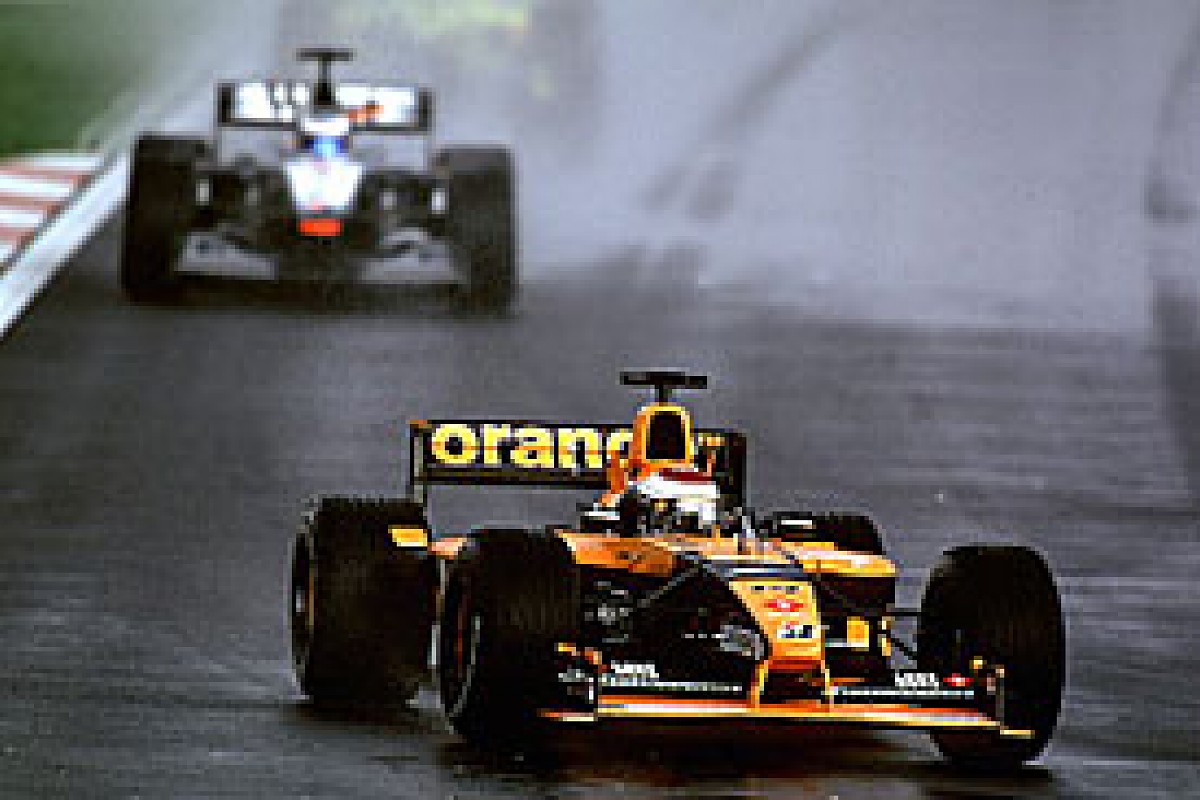 Timo Glock took third in 2009 © LAT
• Timo Glock had a memorable race here in 2009, timing his pit-stops perfectly and climbing up the field from 15th to second, before being handed third on countback when the race was stopped.
• Red Bull didn't manage a podium finish here until 2010, but then stormed in with two wins, two poles and two fastest laps. It led 110 laps out of 112 in the past two years - Fernando Alonso leading for two laps during the pitstop window last year.
• Ferrari is the most successful team in Malaysia (five wins), but recently the nature of the track has penalised the Scuderia. Its last win came in 2008. It has since never managed to finish on the podium or qualify on the front row. In the past three editions the best result here was a fifth, both in qualifying and in the race.
• Sauber, by contrast, has always scored points here since 2006 - the only exception coming in 2010, when both its cars were out by the eighth lap with mechanical failures.
Famous Five
1999
The 1999 Malaysian Grand Prix was the scene of Michael Schumacher's comeback from a broken leg, suffered in a crash at the British Grand Prix. The German was cast in a support role, his chief purpose to aid team-mate Eddie Irvine's championship bid.
Qualifying put to rest any lingering doubts that he was not ready to return as he captured pole a full 0.947s ahead of Irvine, and more than one second clear of the rest of the field. He then maintained his lead at the start of the race, before waving Irvine through (twice) to complete a Ferrari one-two and ensure the title went down to the Suzuka finale.
The race was not without controversy however. Schumacher was accused of unfairly holding up Mika Hakkinen, while Ferrari was disqualified for running illegal barge boards - a ban that was later rescinded due to a technicality.
2001
Jos Verstappen shone in the rains of 2001 © LAT
Pole position and race victory went to Michael Schumacher in 2001, but in truth the star drive came from Jos Verstappen, who enjoyed arguably his greatest moment in a 106-race F1 career.
The Dutchman, once touted as the next big star, put his Arrows 18th in qualifying. Come the race however he was spectacular, climbing to sixth during the chaos of the opening lap. As rain set in he moved up to fifth, when race leader Schumacher ran off the track, and held second on lap five when the safety car emerged on track.
He had to wave Heinz-Harald Frentzen through when it was determined he had passed under yellow flags, but at the restart retook the position, spending a total of five laps in second. It wouldn't last: the conditions improved and his car's deficiencies were exposed, dropping him to seventh at the flag.
2003
Some had questioned McLaren's decision to choose a young Kimi Raikkonen over its test driver Nick Heidfeld, but after a low-key first year the future world champion justified the team's faith by taking his maiden grand prix victory in Malaysia.
The Finn had only qualified seventh - Fernando Alonso was on pole and almost 0.9s faster - but he was soon up to second, profiting from a clash between Michael Schumacher and Jarno Trulli and an electrical fault for his McLaren team-mate David Coulthard. Alonso pitted earlier than Raikkonen who assumed the lead, reeling off the remaining laps to eventually win by just under 40 seconds.
2009
The decision to start the 2009 Malaysian Grand Prix at 1700 was always going to be a risk, particularly given the proclivity for mid-afternoon monsoons. Fears of a wash-out were realised just before the 20-lap mark when the rain started. Ten laps later it was a deluge, and in its wake a multitude of spins and excursions marred the race.
With just 31 laps in the book - well short of the planned 56 - the red flags flew and the race was abandoned. Jenson Button became only the fifth driver in history to win a half-points grand prix, having safely navigated the chaos even when caught on slicks in the rain. In doing so, he also completed the first of two hat-tricks that Brawn would score, having also qualified on pole and set the fastest lap.
2011
After a low-key introduction in Melbourne, Sepang provided the first real glimpse of Formula 1's new DRS system in full flow and it proved a success, officially responsible for 18 of the 51 overtakes during the race.
As DRS proved so effective, Sebastian Vettel set the pattern for how to win under the current regulations - capturing pole position with a dominant display and then easing out of the DRS zone within the first two laps. From there he controlled the race from the front, eventually coming home more than 20s ahead of Lewis Hamilton.
From the forum
I'm really looking forward to this race, as the Australian GP threw up as many questions as it answered. It will also be interesting to see if the pecking order of the teams changes dramatically at a circuit with such different characteristics to Albert Park.
midgrid
I want a dry race. I expect McLaren to be the best car in Malaysia too. I think Red Bull has some catching up to do. Maybe Mercedes will be good in qualifying but will fade in the race again. Hoping for a good showing from Lotus without any of the problems at the first Barcelona test...
FenderJaguar
If McLaren have quite a margin over Red Bull in Q3 I can see Vettel trying a two stop and making the McLarens push to get the gap for their third stop if they opt to do 3 stops of course. So I wouldn't be surprised if after Q2 they make their mind up of which way they will go, and set their best lap on the harder rubber so they can have a long first stint. I actually think the gap to Red Bull will be bigger in quali but I also think that a Mercedes will be sitting on pole and its driver will probably be Rosberg..
ashnathan
*Key stats supplied by FORIX collaborator Michele Merlino.