Strategy question marks
No-one has completed a race distance in anger using Pirelli's 2012 rubber. With much of Friday's running hit by rain, teams lost valuable data-gathering time and although most have a pretty good idea of what to expect in the race, there are still some questions to be answered. Despite the evolution of a track that started very green on Friday being held back by the weather, it seems that tomorrow's race will be similar to last year's, with most choosing between two and three stops. But given the paucity of data, it's likely that there will be an element of teams having to think on their feet and drivers having to be careful about how hard they go on their rubber. This latter point is particularly vital given that testing suggested if you go too hard on fresh boots when you put them on, you pay a big price in terms of longevity.
Schumacher's return to the podium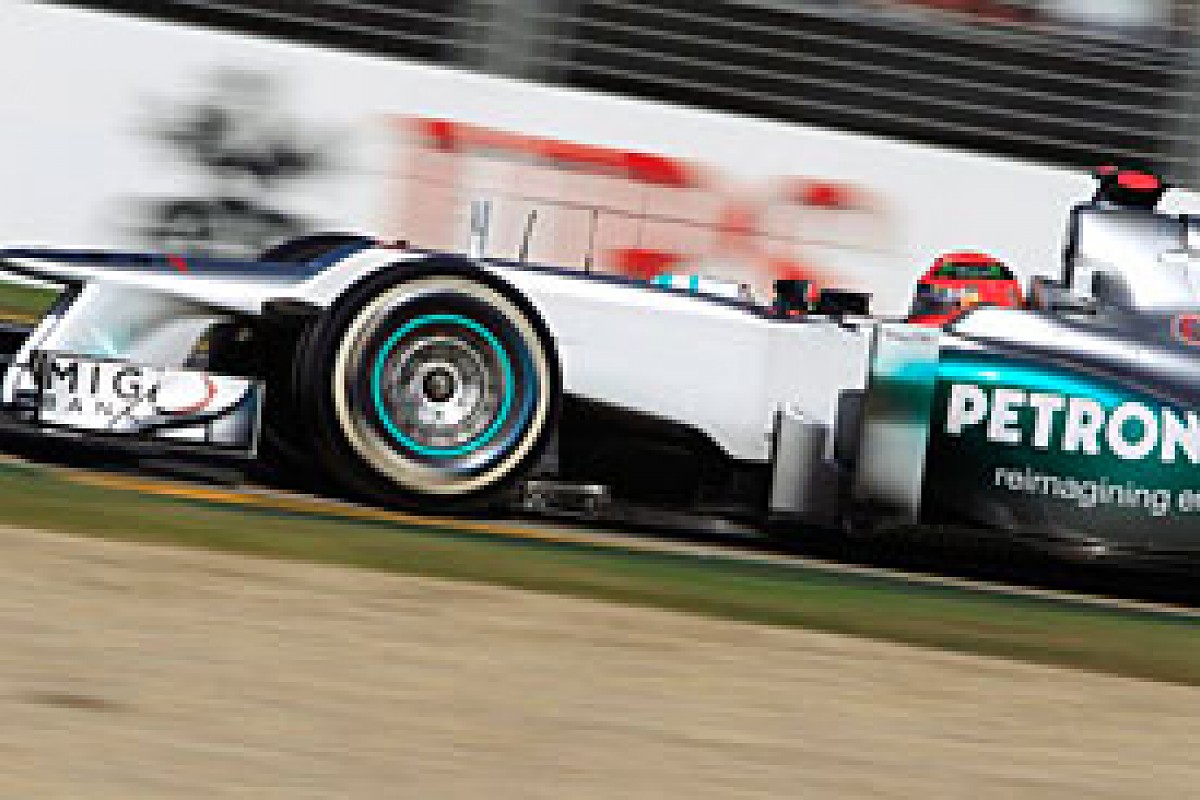 Michael Schumacher is staring at a 155th podium, if he gets it right on Sunday © LAT
The last time prior to the Australian Grand Prix that Michael Schumacher started on the front two rows of the grid was October 2006, when he lined up second at Suzuka. The Mercedes F1 W03 has been impressive all weekend and with the team reckoning it's stronger relative to the rest in terms of race pace, surely it means that fourth-place starter Schumacher has a shot at the podium? It has been five-and-a-half years since he last stood on the F1 rostrum and the 43-year-old has generally performed better on race day than in qualifying. Astonishing, really, that what would be his 155th F1 podium will be such a big story.
Red Bull reeling
World champion Sebastian Vettel played down the shock of seeing him and team-mate Mark Webber languishing on row three. Having looked so mighty during pre-season testing, the RB8s attacked the track with far less poise than they did in Spain and the team won't be happy that its best-placed car, that of Webber, was more than six-tenths off the pace in qualifying. On the evidence of practice and qualifying, it seems like both drivers will struggle to force their way into the fight for victory. But Red Bull's pace tomorrow might tell us a lot about whether it has had a bad couple of days in Melbourne or whether it really is over half-a-second away from the mark.
Playing catch-up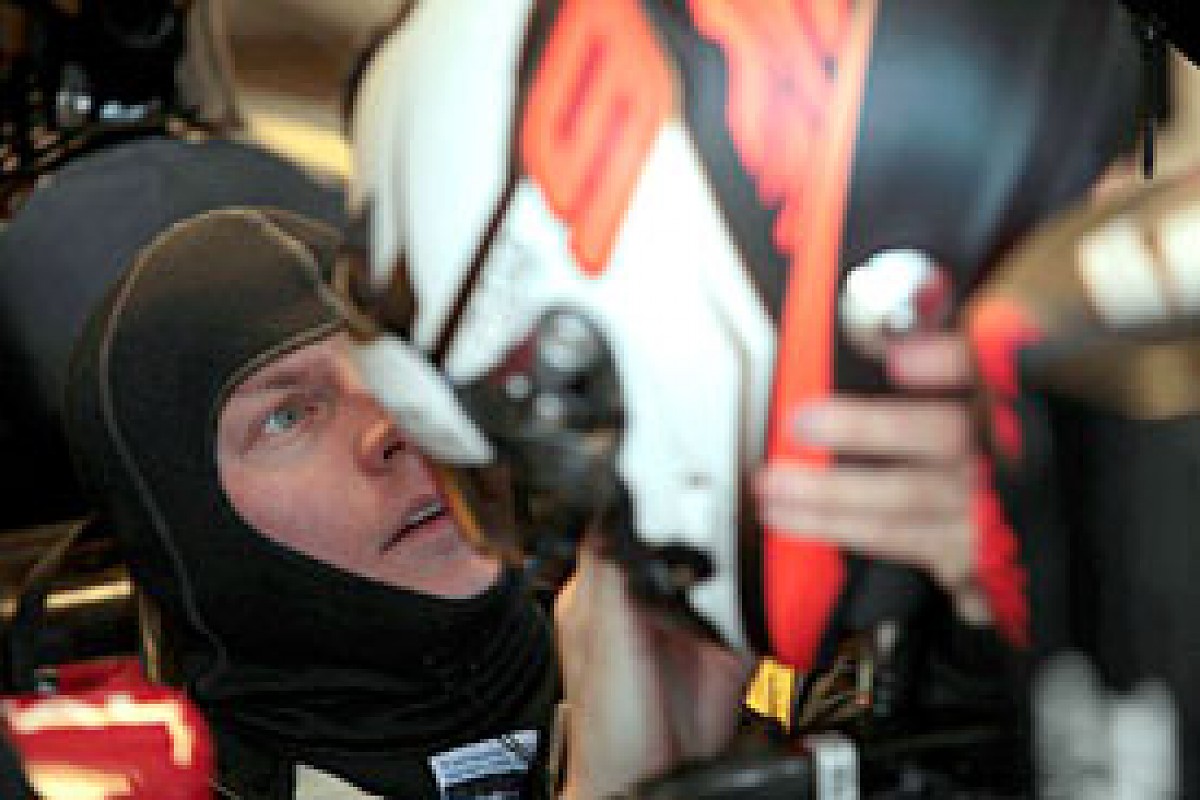 Kimi Raikkonen's messy qualifying session has left him playing catch up on Sunday © XPB
Two very high-profile drivers suffered in qualifying through mistakes largely of their own making. Fernando Alonso starts in 12th place after spinning into the gravel in Q2 as a result of dropping a wheel onto the grass. Kimi Raikkonen will start five places further back after a miscommunication with the team led to him aborting a lap - following an error - that he should have pressed on with. But there the similarities end. While Raikkonen has a car capable of qualifying in the top three in the hands of Romain Grosjean, Alonso has a car that is, at best, a marginal top 10 runner. With the F2012's handling characteristics hardly conducive to preserving tyre life, it might not be long before he finds himself watching Raikkonen disappear into the distance.
It's close... but how close?
A driver lapping one second off Q2 pace-setter Nico Rosberg would have failed to make the top 10 runoff. That's how close it was in qualifying. Come Q3 itself, the top eight were covered by less than a second, proving that predictions of an ultra-competitive season were bang on the money. But what about under race conditions? As a general trend, qualifying fuel levels and tyres tend to push the differences between cars to the far ends of the spectrum, so at the start of the race expect much of the field to be tightly bunched. But it won't be until the race has settled into a pattern that we get a clear indication of just how many drivers might be in contention to win.