Romain Grosjean may prove to be that rarest of things in Formula 1: a driver who fails in his first, fleeting appearance in the sport, but then returns to establish himself as a serious contender at the top level. He has yet to fulfill the second part of that equation but, make no mistake, the 25-year-old Franco-Swiss has the means, the motive and the opportunity to become a very successful grand prix driver. He certainly deserves his chance at Lotus having come, as he puts it "the long way round" back into F1.
During his seven outings for Renault in 2009, Grosjean's pace was far better than many give him credit for when you consider that he couldn't test the car before making his debut at Valencia and his high-quality team-mate Fernando Alonso. Fundamentally, however, he wasn't ready for F1. He made himself unpopular in the team by not learning from his mistakes and by carrying himself as someone who had made it to the big-time, rather than one just taking his first steps there. He also made a poor impression out of the car. Indeed, his habit of going for a very public run before jumping in the car - a technique that he believed gave him a psychological edge - was a source of much amusement to many of his rivals.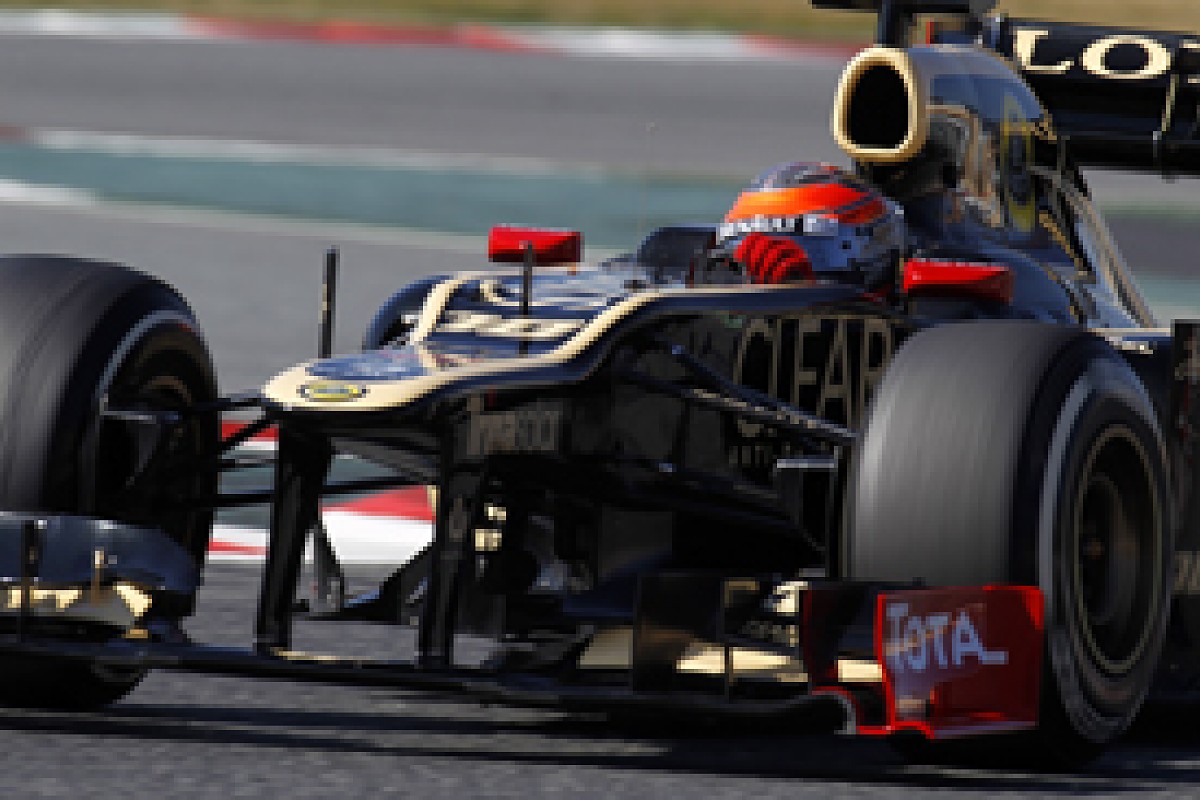 Testing has gone well for Grosjean at Jerez and Barcelona © LAT
He was never going to keep his drive, but remained on the radar of team owner Genii Capital through team principal Eric Boullier, who is also in charge of the company's Gravity Management scheme. What happened over the next couple of years is the definition of character building. After starting 2010 in the GT1 World Championship, giving him an idea of what life after F1 could mean, he was phased back into single-seaters, first via Auto GP - which he won that year despite missing a third of the races - and then a few GP2 outings. That led to a full-time drive with DAMS last season in which he didn't just have to win the title, but had to, in the words of Boullier, "be the boss" of the category and drive the team on. He did just that and Boullier backed his rehabilitated driver to the hilt by giving him an F1 race drive. In a way, Grosjean is Boullier's $6 million man ("We can rebuild him... better, stronger, faster...").
"The experience of coming the long way round was really important for me," says Grosjean. "I needed to gain some maturity, and much quicker than in the normal way. What happened in 2009 was a challenge and it was great to do it, but I think that it was the wrong time for me. I was not ready for it. Now, I am."