Timo Glock is kicking his heels at the moment. Gleaming new Formula 1 machinery is being unveiled left, right and centre over the next few days, and rolling out of the pit garages at next week's Jerez test. But of Marussia there is no sign.
Instead, the team has decided to focus on work at its new base in Banbury. It will take last year's Virgin MVR-02 to the first Barcelona test at the end of February, and then the new MR01 will appear for the second session at the start of March. That leaves just four days of running in which to get the car up to speed before the season-opening Australian Grand Prix.
The schedule is an inevitable result of last year's decision to dispense with the design services of Nick Wirth and start afresh. This dramatic change in direction was always going to take time, and compromise the start of 2012. It's a case of one step back to - hopefully - take two forward.
The truncated testing schedule is tough on rookie Charles Pic, who needs all the mileage he can get, and also on Glock. The German has remained loyal to a team with which he is heading into his third season, and a deal that runs until the end of 2014 indicates that he has faith in the direction the management has taken.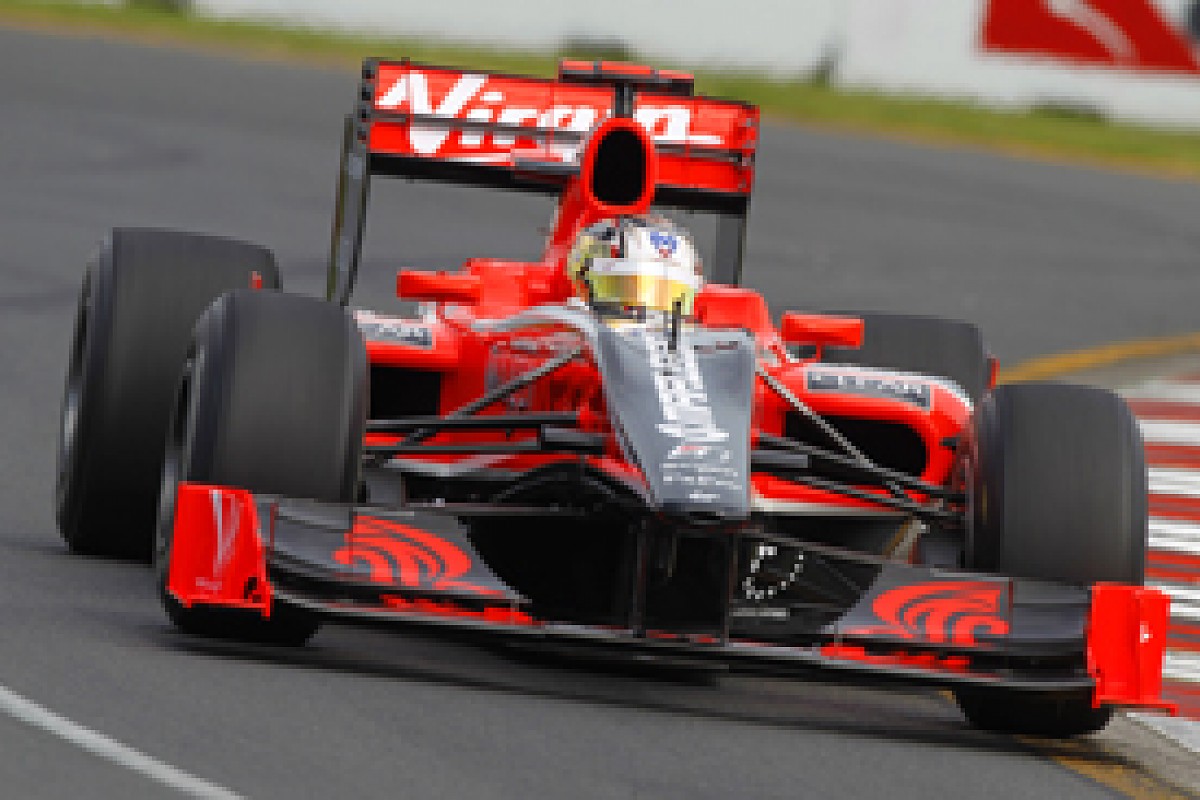 Glock has raced for Virgin since 2010's season-opening Australian GP... © LAT
But it's not been easy for a guy who challenged for podiums during his Toyota days, and who celebrates his 30th birthday on the day of the Australian GP. The seasons are slipping away.
By the end of Virgin's debut year in 2010, Glock had made no secret of his frustration, and he made it clear that there had to be changes. He played a role in making sure that things did indeed move on last summer, which in turn ensured that he stayed on board.
"They were asking me about my opinion - Marussia, the new partners," he says. "They invested in the team and they were quite open - 'How can we move forward?' I just put my opinion down. It's not in my hands to change; the team has to change.
"Quite clearly what we want to reach in the future is to be somewhere in the top 10, and at some point fight for the top. The decision was right to work together with McLaren - if you get a chance like this you have to grab it, and the team did. That's very positive for the future."
Backing out of the arrangement with Wirth, and instigating the new technical partnership with McLaren, was not the work of a moment.
"All the people in the background tried to move the team forward and sort everything out, without really getting the race team into trouble - because if you have to make such a big change it can be quite dangerous for the whole team.
"They did a mega job, and all the mechanics stayed focused. Everyone knew we were in a position where we couldn't fight for points, and it's hard work for them to always finish P20, P21. But I think that brings the team closer together.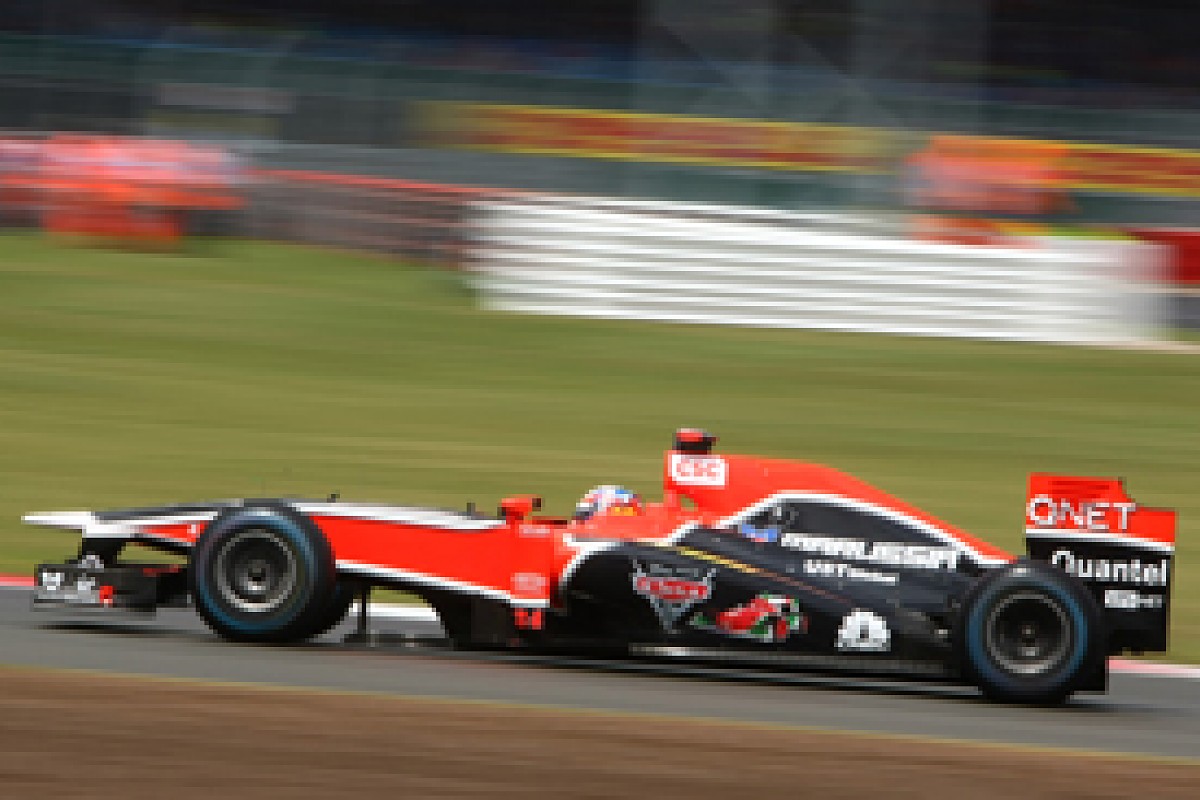 ...but changes he called for failed to result in points finishes last year © LAT
"Everyone has a very close relationship, and we're now ready for the good times. We still have a lot of hard work in front of us. So it's great to have a lot of good people together, and we have Pat Symonds [former Renault technical chief] in the background as well. He's a pleasure to work with."
Glock has been a positive force in the camp through some difficult times, which is why he has been signed up for the long term. Nevertheless, it was painful to struggle through a second season that was, if anything, more disappointing than the first. The reliability was far better, but the overall performance showed little sign of improvement, and Lotus pulled away.
"We had another quite difficult start to the year, and we had to realise that we were not on the pace and couldn't reach the targets that we had before the season," he admits.
"On one hand it was disappointing, but the first year gave me so much experience that I could cope with it quite well. I realised we are in a difficult situation. Especially in the second year, if I was negative against the team it would be even worse than talking negatively in the first year - because that is always a difficult year.
"But everyone was expecting a step, and we couldn't make it because of our circumstances. For me it was clear I had to support the team as well as possible, and just make the best out of the situation we were in.
"And then signing up showed everyone that I was behind the team, and trying to move forward. Don't be negative, just try to be as positive as possible - which is not easy. With a 22nd qualifying position, five seconds behind the top guys, you can't tell people this is positive. And that's sometimes difficult."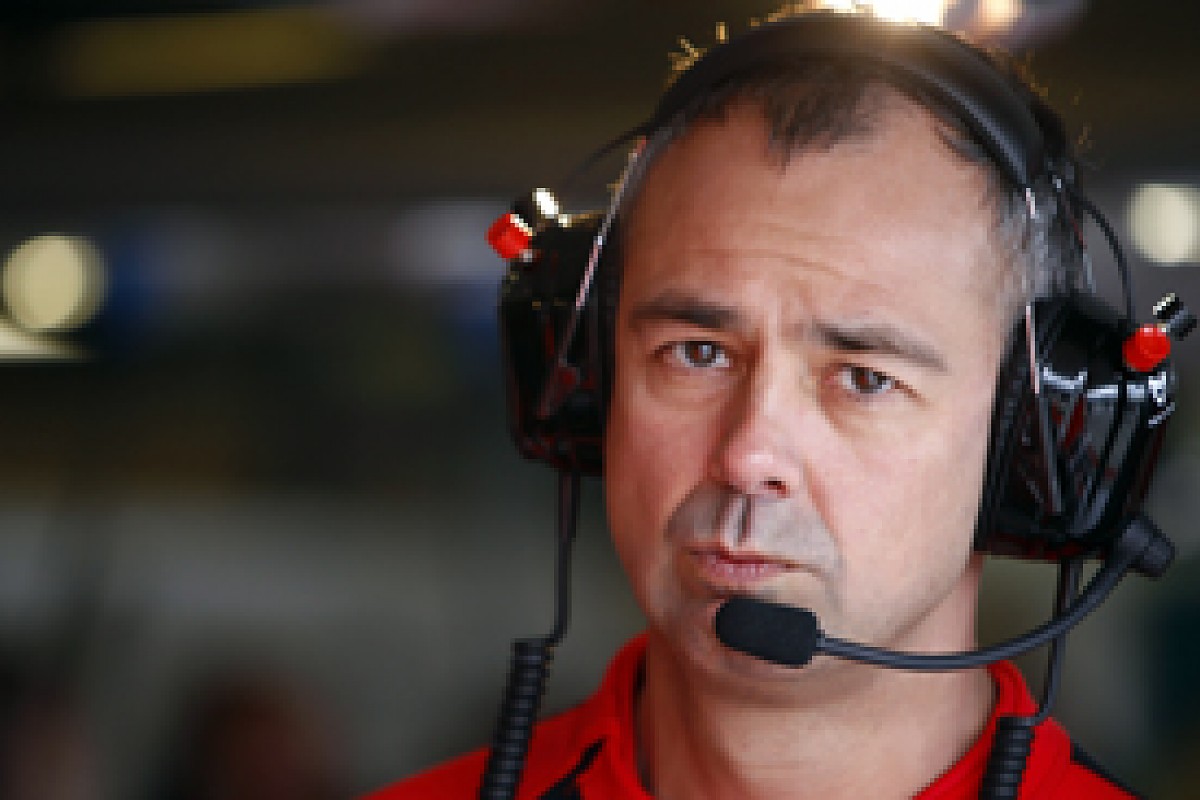 Nick Wirth is no longer involved in Marussia's technical structure © LAT
Glock was happy with his own performances in 2011: "There were quite a lot of races where I got a lot out of the car. For me it was always difficult to compare with anything, because Lotus was quite far ahead. I would say nearly all the races I'm quite happy with - at least in that part where we were really racing, and not being penalised by the blue flags!"
Glock's new three-year contract, as well as being a sign of commitment on his part, was completed relatively early, when other opportunities might still have been available.
He insists that wasn't really the case and, given the quality of some of the drivers currently on the sidelines, he probably made a good call.
"At that moment I didn't see possibilities. Mark Webber and Felipe Massa signed up - if that hadn't happened it would have turned around the whole driver situation, but after that there was no real discussion for me. When I heard about the McLaren deal in detail from the team, I said 'okay, this is now the way to move on.'
"I had a target together with the team, as I had with Toyota. And I never reached the target with Toyota, because they stepped out! Here we haven't had the right circumstances. I think now we have some good possibilities, which doesn't automatically put us in a position where we will fight for points or for podiums, but it's down to us more now. And that's good."
He has no doubts about which area has required the most attention, and it won't come as a surprise to anyone.
"The big topic in F1 is aerodynamics, and that's where we're just clearly behind everyone. Mechanically we were okay, but in every direction we can improve.
"But I think we made a massive step in terms of the whole team as a structure, over a whole weekend, how everyone was working together. That was a massive change compared to 2010."
The renamed Caterham team drew away in 2011 and now has KERS too © LAT
Things may be going in the right direction, but there's a massive gap to be closed. The lack of KERS - a clear 0.3s-per-lap disadvantage - is not going to help, especially as Caterham has it this year. Nevertheless, Glock is confident that there is scope for progress.
"The question is how the rule changes will affect everything," he says. "Blown exhausts were quite a big thing in F1, it was quite a lot of performance, and you could lose a lot if you didn't get it right. That's one point that will be interesting - how much everyone drops, how quickly they can recover.
"Not being five seconds off, maybe being only two seconds off the top teams, is a target for us - and to fight more with teams like Toro Rosso, Force India and Sauber. That is quite a high target, but we have to set one, and this time we have to reach it."