As far as Pat Symonds is concerned, it all began for Marussia F1 on July 4 2011. That's when the reset button was pressed on Virgin's decreasingly-competitive Formula 1 team.
It was the day Virgin announced its technical tie-up with McLaren, and its purchase of Wirth Racing Technologies and its facilities in Banbury - which have since become the team's new home.
It's also arguably when the project became one united team, instead of a cluster of different parties: a design company run by Nick Wirth focused on proving a successful F1 concept could be generated purely through CFD technology; a race team based in Sheffield run by the wily, seen-it-all John Booth; and a globally-engaged business enterprise determined to promote the vision of a low-cost F1 team that appealed to 'every man'.
The last of those, Virgin, remains involved as one of the team's partners, but it's now Russian performance-car manufacturer Marussia whose name is above the factory doors, and its money provided the force for change through the team last summer.
Perhaps it's unfair to say that the experiment to create a purely CFD-designed and developed F1 racing car failed - after all, two such examples were raced through 2010 and '11 by Virgin. But the dream of creating a genuinely competitive one remains unfulfilled.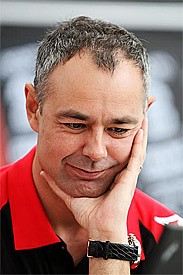 Nick Wirth didn't manage to get Virgin off the back of the grid © sutton-images.com
The many reasons behind the poor results differ depending on who you ask. Some are also entwined with the history of former FIA president Max Mosley's original vision for cutting costs according to Wirth - whose own vision for the team was based on remaining within a £40 million spending boundary.
But the reality is that by midway through last year, the team had to change its fortunes. Fast.
While everything that could be expected of Virgin was achieved in 2010, the first half of last season was a blunt disappointment. Virgin was further away from the pack than it had been in its debut season and, worse, its natural rival Team Lotus had kicked on over the winter. In 2010, Timo Glock's qualifying lap for the Australian Grand Prix in Melbourne was 5.673s off the pole-position time; the following season that gap had extended to 6.329s.
Thus Virgin's woebegone drivers found themselves partaking in a futile pursuit - sometimes even of HRT, whose resource levels were even smaller. Once again Virgin finished the season bottom of the constructors' championship.
Symonds was called out of exile as an advisor in the spring of 2011 as the team's management began to investigate ways to move off the back row of the grid. Wirth departed the scene in June. Then it became a question of realising the new ambitions of Marussia.
"Since July we've really changed our philosophy on aerodynamics, and by that I don't mean between CFDs and windtunnels - I mean the whole philosophy of how we develop the aerodynamics," explains Symonds, who is now the team's technical consultant working in close company with chief designer John McQuilliam and deputy Rob Taylor.
"It's about how we get the downforce in the first place. And in addition we are building the team up enormously. So we are trying to put brains and time in there and backing that all up with some windtunnel testing."
Yes, windtunnel testing. In keeping with the proven racing philosophy of building a solid basis, the focus so far has been on learning how to get conclusive data with the 2011 design. After all, windtunnel testing without correct calibration is as useful as brushing your teeth without toothpaste.
"It's really important that you make sure everything is working properly and you understand what you're doing," says Symonds. "So the 2012 car actually goes in the windtunnel in February, pretty well around the same time as it actually hits the track!
Virgin's 2011 season was a big disappointment © LAT
"Normally you would start in June to do this," he adds. "But you must remember that we only did the deal with McLaren in July and it takes a long while to build these [model] cars. If you haven't seen a windtunnel model, it's hard to describe how complex it is. But I always say that they're the second most expensive racing cars you're ever likely to see. They are incredibly complex things.
"There's no point just building a model, putting it in and then believing everything that comes from the results. What we wanted to do was calibrate it against the 2011 car - so we did some very specific 2011 straight-line testing, then we replicated those tests in the windtunnel, and made sure we've understood everything before we built the 2012 model."
Don't expect anything radical on the first Marussia either (or the third Virgin, depending on how you look at these things). According to Symonds that's not what this year is about. Instead he says it's about maintaining growth from that rock-solid base.
"I don't think it's the time for us to be innovative," says Symonds. "When you're that far off the front, it's the time to really just do your job properly. It's much more about looking at each area and trying to improve each one.
"It's a hell of a long journey," he adds. "OK, we may have been racing for a couple of years, but in my mind we're almost a start-up company that began on July 4 2011.
"It takes an awful lot of time to do things. You can't employ people quickly. Everyone in motorsport is on six-month notice periods, so by the time you start interviewing and selecting people there are a lot who aren't with us until March.
"We're a small team - just over 170 people at the moment - but we will go over the 200 mark in 2012, so the real effect will be for the 2013 car."
Marussia will begin the season with the second smallest staff on the grid. Caterham is immediately ahead with a headcount of around 240 to 250, and HRT by far the smallest of the field with between 70 and 80 on the payroll.
Progress on the 2012 car remains on schedule, according to Symonds, but with much of it being new it's not expected to hit the track before the second pre-season test at Barcelona on February 21.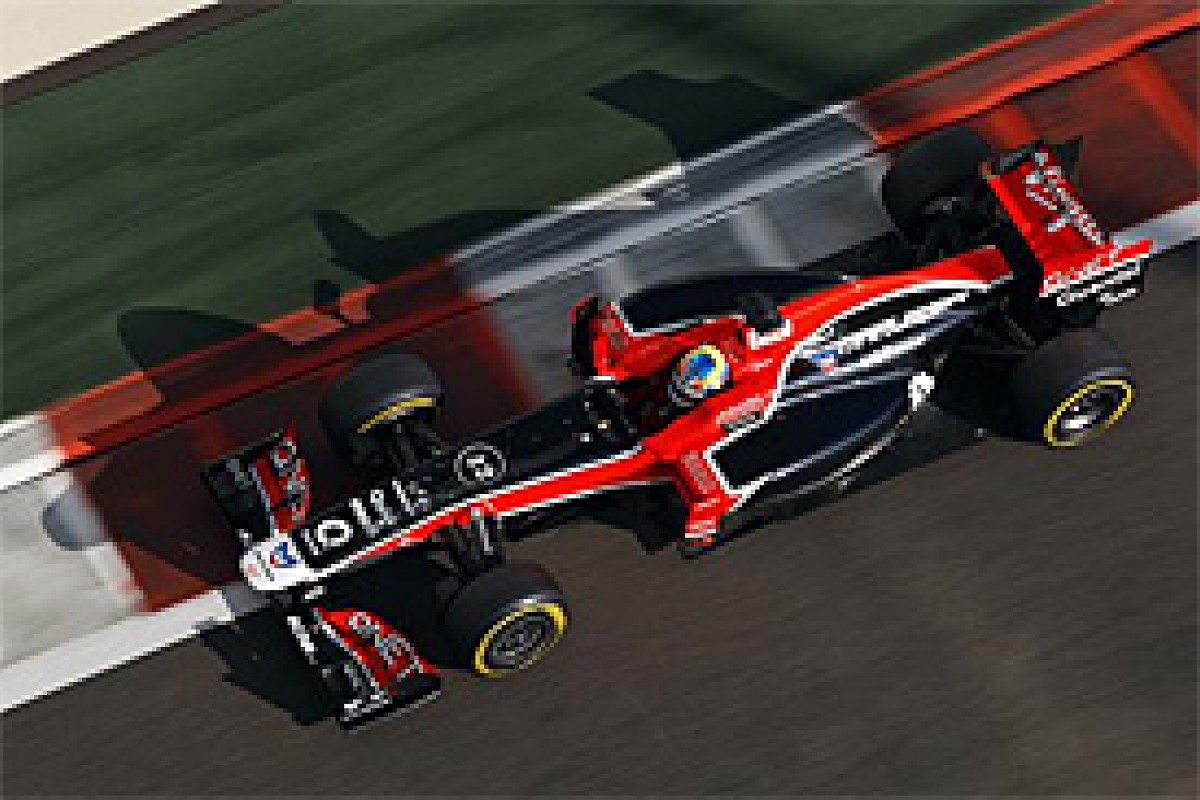 The 2012 car will be in the windtunnel © sutton-images.com
"You always carry over something, but I think we've probably carried over less than normal," Symonds explains on the difference between this year's and last year's cars. "The whole of the suspension design is different - even the pedal assemblies are different. There is probably a smaller amount of carryover on this car than almost any car I've worked on.
"It's coming along OK," he adds. "It's quite a hard schedule this year for many reasons, one of which is that we've had the reset. That said, a lot of good things that were around from the old Manor Grand Prix have now been incorporated, but there are still a lot of new things to do.
"Then on top of all that there's the requirement for 2012 that we have to pass all our crash tests before we go testing, and that compresses what is already a tight programme even further."
Crash tests: that's a big feature for all the teams this season and has necessarily eaten into precious development time over the winter. But it's the same for everyone, and Marussia has already completed its own internal squeeze and rollhoop examinations and is now preparing for the official certification tests.
Symonds is enjoying playing his part with Marussia, and seems a more-relaxed individual than the one charged with leading the technical campaign at Renault, where of course his career infamously derailed following the 2008 Singapore Grand Prix scandal that led to his F1 ban.
Being back in the business with a smaller team has, he admits, been a refreshing experience - one he's finding liberating given the flexibility of a smaller working group.
"It's great," he says. "It's a clean sheet of paper. With the big teams... working with Renault there was an element of inertia in it. It was difficult to sort of change things in and get new ideas in.
"They were just big so it took time, and managing change wasn't easy. Whereas here it's a small team, it's an enthusiastic team and everyone is empowered - we have a very open sort of management, and I think people are responding to it.
"I think they're a great team. Very, very small - we're less than a third of the size of many of the teams. But there's a good spirit there and people are starting to work together really well. There's starting now to be a really good mixture of experience and young enthusiasm.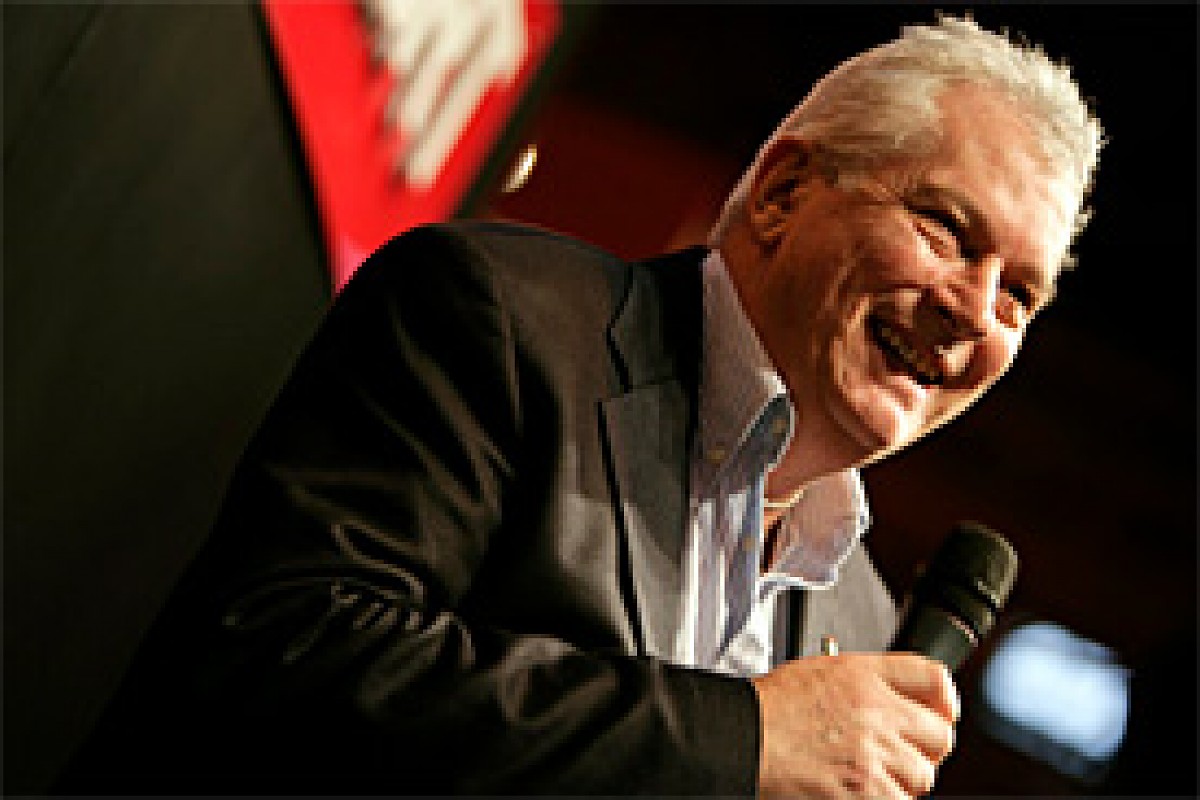 Symonds reckons Marussia can succeed with what it has © LAT
"There are all the things that you would need to succeed, and I really think that the talent of the people involved in the team is much better than one would expect for the results of the car."
During Symonds's 'absence' from the sport there have been a few changes. The concept of technology sharing is becoming widespread as the world becomes more and more attuned to the spirit of austerity that comes with the era. So with Marussia's McLaren deal, much like the one Force India has in place with the Woking team, come lots of added benefits.
"You can talk a lot about procedures and techniques, and McLaren have been very helpful in that process and you would be amazed how wide-ranging it is," he says. "Even down to things like the supply chain as well as some of the knowledge and process behind the engineering. It's a very important part of Marussia's ambition to accelerate the normal development programme.
"Look at Red Bull - they've done a fabulous job, but it takes a long, long while to do it. We wanted to try and do it a little bit quicker and one of the ways of doing that is to get involved with someone who knows how to do it."
But would he like to see a time when small customer teams are allowed to buy chassis from bigger ones? Surely that would accelerate the process more than any technical agreement?
"As an engineer I love the challenge of teams producing different cars and I think one of the things killing motorsport from an engineering point of view is the number of single-make formulas we have," says Symonds. "They're terrible.
"When I was a young engineer, one of the ways that I could really improve myself was that my engineering was pitted against someone else's engineering, and that's great. If you go to just having customer cars you'll lose all that.
"The other problem with customer cars is that because it's so political now I think you'd find that people buying customer cars would be, let's say, encouraged to vote on certain issues in the same way as the supplying team.
"But it's a really interesting conundrum, isn't it? People get very fixed ideas about what you should and shouldn't share. No one thinks you should build your own engine - it's not really thought about, is it? No one thinks you should make your own tyres. A few years ago everyone thought you shouldn't buy a gearbox, whereas now lots of teams buy other teams' gearboxes. So where does the line lie?"
Far more important to Symonds than the theory behind chassis supply is the reality of the Resource Restriction Agreement.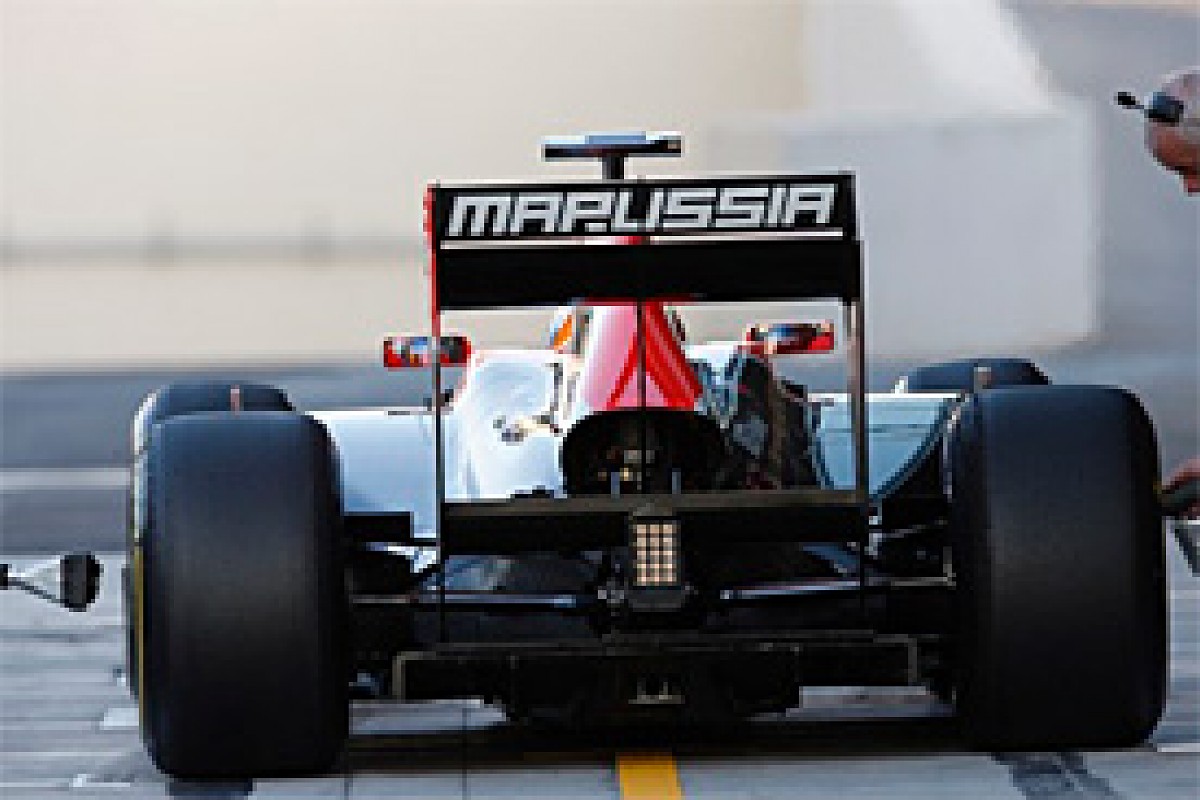 Can the team move forward as Marussia? © LAT
The RRA formed the nucleus of the debate that led to Red Bull and Ferrari, among others, withdrawing from F1 teams' body FOTA.
According to Symonds the binding document that locks each team into the agreement remains safe but, since it is a legal one signed outside the environs of FOTA, he would like it toughened up with stricter application.
"Even people like Red Bull who are well-financed and who perhaps feel that the RRA is going too far, I don't think they want a free-for-all," he says. "Even Ferrari don't want a free-for-all. So there are moves to encompass some of the RRA requirements within the sporting regulations. I'm happy with that; I don't mind who administers it.
"I think one of the huge successes of FOTA has been the fact that so many things have been almost a voluntary agreement and people have stuck with it.
"I'd hate to see it going back to a free-for-all; in fact, I'd rather see it go a little bit the other way."
Would he be saying that if he was speaking on behalf of Renault though?
"Well I was saying it when I was working for Renault, because I hope that I've got a little bit more vision than just to be narrow-mindedly looking after the interests of my own company. I'm of an age and I've been in the sport long enough to say, 'Look, it's time we thought about the future.'
"When I was at Renault I was a huge supporter of budget caps even though publicly Renault weren't. I still am, and in a small team I guess it has been emphasised to me even more.
"In the end what's it all about? It's not about me, it's not about the team, it's about the spectators, and they're going to get better racing if we're all a bit more equal. The differentiators in motorsport should be driving talent and engineering talent - not money."
But for now there's no question that money has a significant impact on performance in F1, which leads us back to Marussia and its ambitions within this sport. It's no coincidence that Marussia's arrival in F1 and its acquisition of Virgin's team has coincided with Russia's imminent debut as a grand prix host country in 2014.
Indeed, according to Symonds, Sochi's race is very much part of the 'mission statement' and the striving for competitiveness.
"We know where we want to be by Sochi in 2014; it's a real buzz that goes through our building," he says. "In fact as you walk into the Marussia factory, behind the receptionist there's a big sign saying 'Sochi 2014'.
"It gives us something to aim at, and I think that's very important."
But before that comes Symonds's target date for tangible progress. "Of course I want to improve; what I really want to see is us halving the gap to the guys right at the front," he says. "Where that puts us is depending on how good a job the other guys did.
"That's the great thing about F1; whatever you do, it's what you do relative to other people that matters."