The scions of famous families often grab the headlines when they start to make their own way in life. But what's the first thing that springs to mind when you hear of the latest offspring of a well-known sporting figure starting to make their way?
Inevitably, the reflex is to rail against this. Whether it's Darren Ferguson and Nigel Clough turning out for Manchester United and Nottingham Forest respectively, or Alec Stewart striding out to bat for the England cricket team, it's possible - rightly or wrongly - to perceive nepotism everywhere. That's the case even in motorsport when often there are no real family ties to confer it and even when the younger member of the tribe proves themselves beyond any doubt.
This is the situation in which Bruno Senna finds himself. Of course, he's a famous nephew of, rather than a son of, but he has always been most famous for his name, irrespective of his achievements in the junior formulas that gave him a CV worthy of a Formula 1 shot. Now that he has signed for Williams-Renault, there will be a fresh wave of those keen to stigmatise him - especially when you take into account the fact that he has brought a very attractive financial package to the team.
Damon Hill, son of 1962 and 1968 world champion Graham, knows what it's like to face this added complication in your career. In the end, he scaled the greatest heights to win the Formula 1 title, but along the way he was often dismissed simply as Graham's son.
"The trouble is, looking in from the outside, there is an uneasiness about perceived privilege in sport," says Hill. "Nobody wants to think that somebody has been given an unfair advantage; that's probably true of Bruno and every other driver with a famous name. They want to be there on merit.
"But it's impossible to get away from your name, unless you adopt a pseudonym! We have got to learn to try to make calls on people irrespective of this.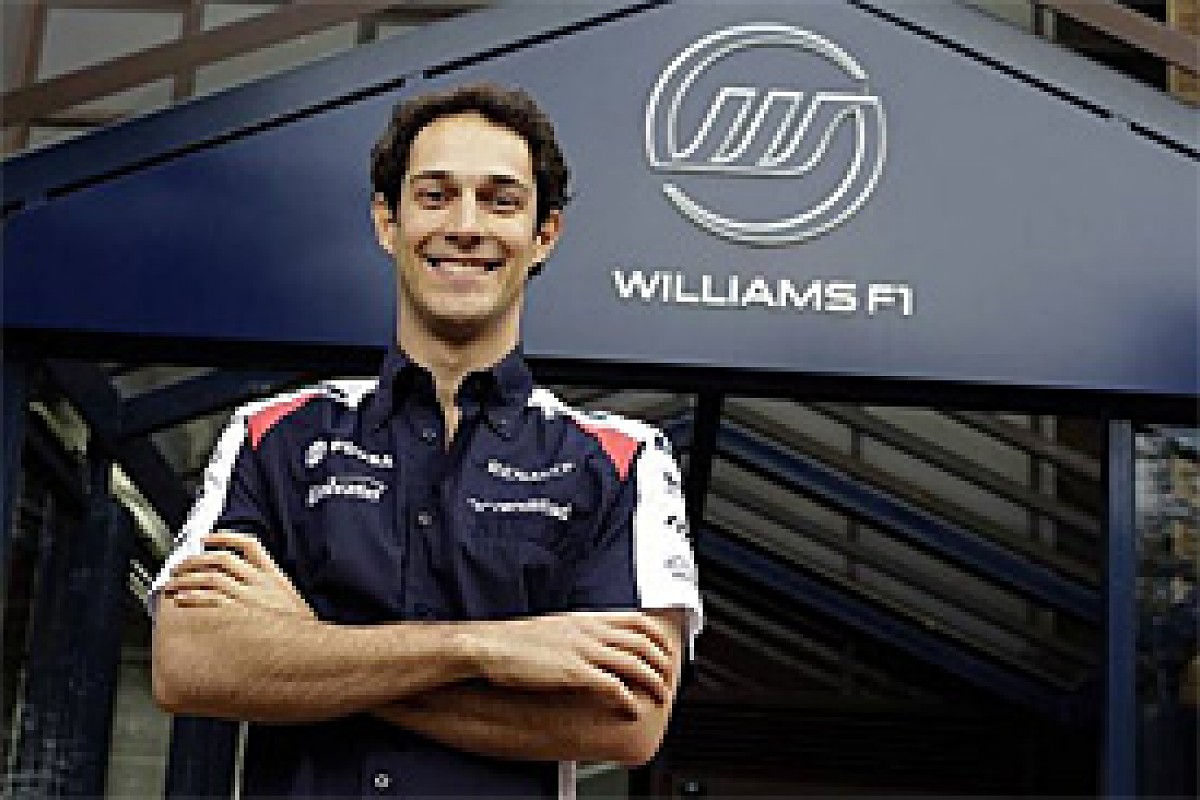 Senna joins Williams 18 years after his uncle Ayrton did
"It boils down to some sort of prejudice, perhaps. We have got to try to avoid it and be as objective about it as we can."
Hill, of course, is talking from the perspective of someone who might be saying a lot about Senna in his new role as a pundit on Sky Sport's Formula 1 coverage.
He suspects that Senna, like he did, will be resolved to carve a name in his own right.
"I wanted to differentiate myself from my father and I wanted to be sure that what I was achieving was because of me, not because I had been given some sinecure," he says. "That's probably true of nearly every son-of that I've ever met.
"Your children want to show you how to do things - they don't want you to show them how to do it.
"Having the name complicated things. I don't know whether it makes things easier or harder, but it does make them more complex.
"People are always sceptical of whether someone has gained a position by using an unfair advantage. The assumption is that if you've had the famous name, it's easy, but it's not as clear cut as that. But it's hard to put your finger exactly on how you quantify it.
"Having said that, it's interesting when you look at the names that have been on the grid: how many of them have had parents who have raced or been involved."
Senna himself is always respectful of the legacy of his three-time world champion uncle. He admits that the pros of the name vastly outweigh the cons and answers regular questions about Ayrton with absolute professionalism and enthusiasm.
Needless to say, those who see him as a product of moneybags nepotism with no right to be on the grid will continue to attack him, but Senna is resolved to prove them wrong.
"I'm not here to give continuity to Ayrton's career," he explains. "I love racing and that is my motivation."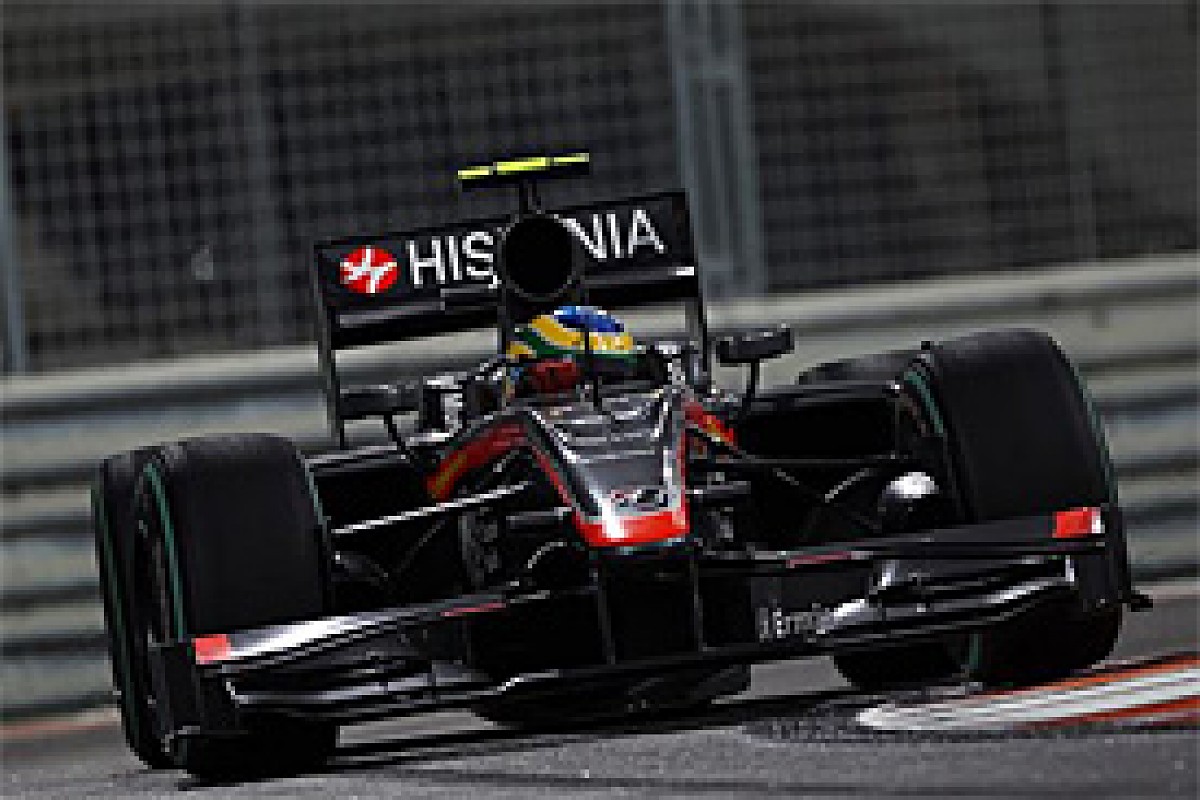 Senna had a tough debut year with HRT in 2010 © sutton-images.com
In fairness, it's easy to fall into the trap of writing off Senna. He has, after all, started 26 grands prix - enough races, the naysayers cry, to show his potential.
Well, yes and no. Remember that 18 of those were in HRT machinery, which made it almost impossible to make a fair assessment of his abilities. As Senna himself has pointed out before, that season "damaged" his reputation and the wider perception of him.
At Renault last year, where he had eight outings, he also had a chance to impress. While you can certainly argue that he could have done better, he could also have done much worse. The team's performance had plateaued. While, on paper, his return of just two points was poor, it was hardly dwarfed by team-mate Vitaly Petrov's tally of five.
In fact, while consistency was a major problem, Senna's high points suggested that he is a faster racing driver than Petrov. And while Senna's mistakes, and there were a few, were excusable, if frustrating, Petrov continued to make regular, if lower-profile, errors even deep into his second full season with the team.
Taking the context of having little mileage in the car before his race debut in the Belgian Grand Prix and lacking over half-a-year of experience relative to the majority of the field, his 2011 season was a qualified success.
Hill, always a keen observer of motor racing, agrees that Senna did himself a lot of good last year. Like the rest of us, he's looking forward to seeing Senna given the chance to show his true potential with Williams.
So far, what we've seen is promising but inconclusive and Hill suspects that the Brazilian might have enough about him to shed both the millstone of the famous name and the negative connotations of the pay-driver term.
"There's perhaps untapped potential that we haven't seen yet," says Hill. "He did well when he came back against Petrov and quite surprised people. There's more talent and determination there than is normally accorded to those who are regarded as pay drivers.
"He now has the opportunity to show that he deserves to be in F1 on his ability. So we shall see."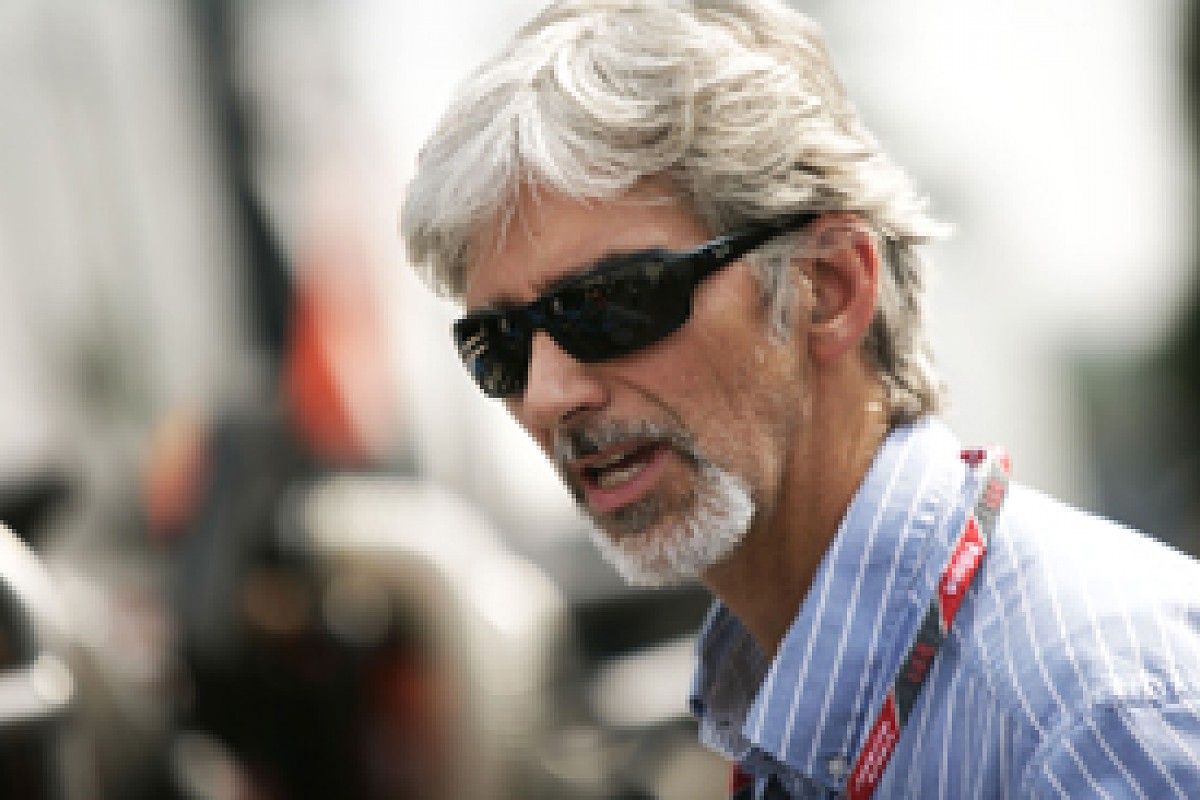 Damon Hill © LAT
So what does Senna need to do? Given that Williams was at an all-time low last year and has undergone an extensive technical restructure, it would be foolish to expect him to be fighting at the front.
Instead, he needs to show that he can join the dots of his performance peaks and achieve the consistency he needs. If the mistakes don't dry up this year, then we will have enough evidence to say that he's not got a great F1 career ahead of him. If he does, then we have a driver with a decent level of promise who can emerge as a consistent points scorer at this level and, in the right machinery, cut it with the big boys.
"This is the start of my Formula 1 career for real," says Senna. "Last year was great, but this is the time that I am going to be in it for real with the same chances as the other guys on the grid. And I'm planning to be around for a few more years after this."
Senna knows that the pressure is very much on having been given the chance that he has craved. While Williams is a great name, it has fallen on hard times of late and not won a race since 2004 (coincidentally, the same year that Senna took his first steps in car racing in Formula BMW).
A lot has changed at Williams over the past 12 months, with the appointments of Mike Coughlan as technical director and Mark Gillan as chief operations engineer to overhaul the whole operation. Senna will need to deliver from the off.
"We expect to be in a position to score points consistently and to move up in the championship from last year," says Senna. "Everything has been done to modify the structure both on the performance side of the car and the team itself.
"That's encouraging because last year not everything was right with the performance. But Williams has done something about it. I'm looking forward to it.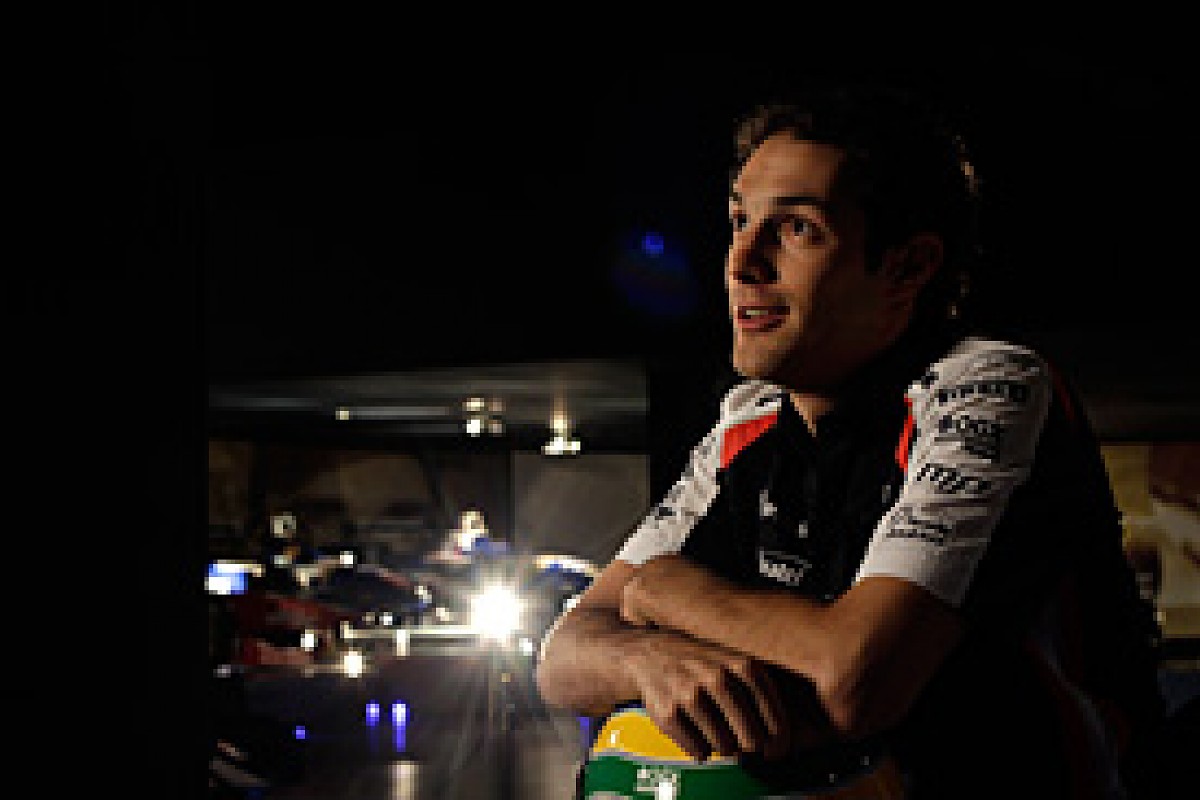 Senna has the chance to carve his own name
"I'm hoping that by the start of the season I've had enough mileage and similar conditions to everyone else to give everything. I'm going to do as much as possible to be ready for the season."
So Senna himself understands the challenge perfectly. Now it's down to him to deliver.
Like Damon Hill before him, he has the chance to shed the baggage of his famous name and carve out a place for himself in F1. So take Damon's advice and beware of falling foul of prejudice when assessing Senna's performance this year.
He will succeed or fail in F1 on his own merits, not anybody else's.