When looking back on the Formula 1 year that was, a simple term springs to mind: flip-flop. To paraphrase Winston Churchill: "Never in the field of Formula 1 conflict was so much U-turned by so many for so little stability."

The first wrangle of substance to hit F1 in 2011 involved Bahrain. When the Arab Spring, which quickly spread its tentacles across the region, broke in February, it was immediately clear to all that F1 faced not only a logistics issue, but also one of ensuring the safety of personnel. Clear, that is, to all but the sport's three primary players, namely the FIA (governing body), FOM (commercial rights holder) and the FOTA teams' alliance, all of whom insisted there was no problem. Not even the cancellation of the GP2 Asia races, scheduled for less than a month before the desert kingdom's grand prix, could budge their obstinacy...
Thereafter the matter descended into farce, with the race's fate being dependent upon wind direction. It was postponed until an FIA envoy - after being wined and dined by local royalty, of course - insisted it was safe for F1 to perform, despite human-rights issues, despite risks to life and limb of F1 personnel; against sponsor (and certain team) wishes. Eventually the race was canned, but only after worldwide furore - then confirmed for 2012 on the very day rioting erupted (again).
Wading into this came the FIA's former president Max Mosley, long disillusioned by the FIA's direction since his departure. Having been uninvited from the 2008 Bahrain Grand Prix by the Crown Prince in the wake of his sex scandal, Mosley had two axes to grind: one with Todt (whose election in 2009 he had endorsed); the other with Prince Salman Al Khalifa, whose vanity projects the circuit/grand prix are, and whose brother sits on the FIA's World Motor Sport Council.
Mosley suggested the FIA was in breach of its own regulations, which require unanimous agreement of all parties - not so, as it transpired - while the FIA accused Ecclestone of submitting a calendar without the approval of all teams. Meanwhile, the Bahrainis accused Ecclestone of 'hypocrisy'.
This flip-flopping set the scene for the year, with Turkey appearing on a provisional 2012 calendar, then dropping off after failing to agree to FOM's eye-watering hosting fees; F1's return to the US in 2012 being acclaimed, then placed in doubt; blown diffusers found to be illegal, then (half) legal and declared (half) unwelcome before all agreed teams agreed to revert to (illegal) specifications; the 2012 calendar was 'confirmed' with 21 races, then rehashed twice to bring the number down to 20; four-cylinder turbos imposed on F1 for 'clean-start' 2013, then swapped for V6 turbos to be introduced a year later...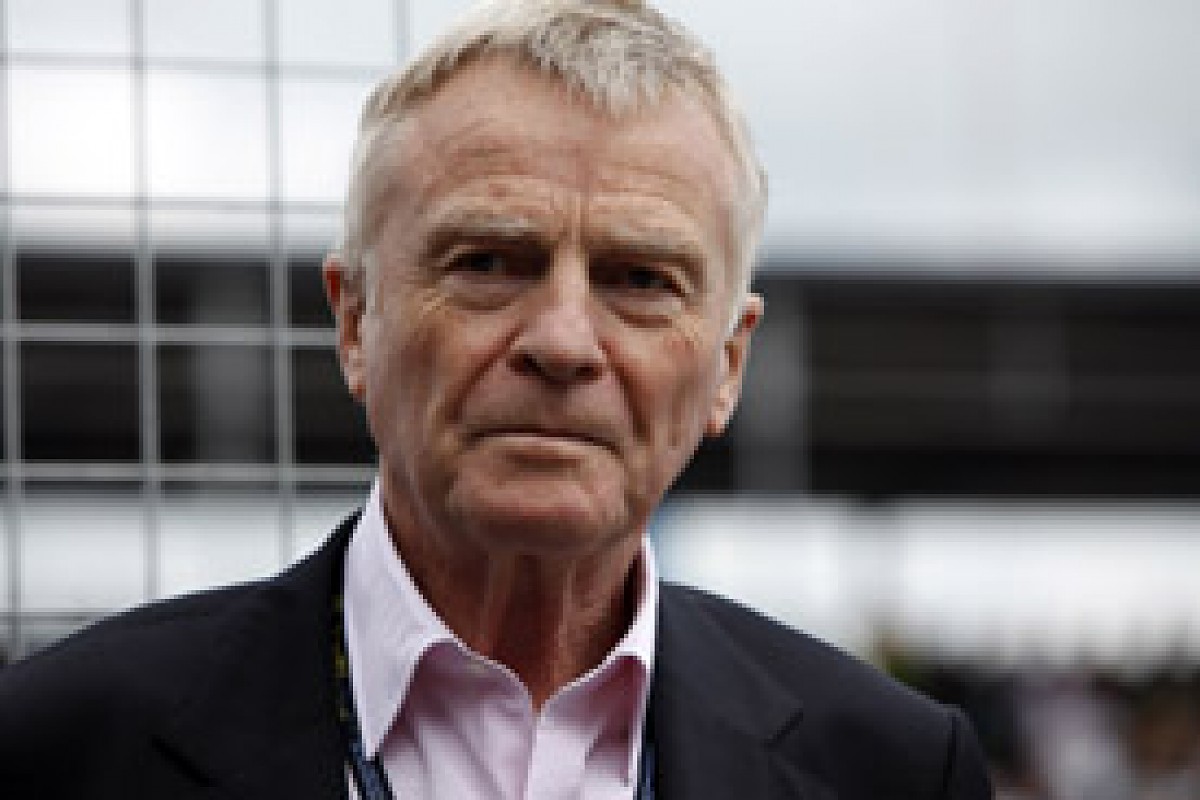 Since stepping down as FIA president Mosley has voiced his concerns about hosting a grand prix in Bahrain © LAT
In the meantime, the 2013 chassis regulations had been approved; thus this high-tech sport found itself with chassis incompatible with ancient V8 engines, which would necessarily be retained for another season. More flip-flopping.
Worse, the sport's technical regulations and its expiring (at the end of 2012) Concorde Agreement - the tripartite document which sets out the obligations of the sport's major players - are again out of kilter, which impacts severely on any team intending to enter F1 in 2013, when entries for a 13th team will be considered. As things stand now, a newcomer is obliged to invest in (V8-powered) technology for the 2013 season with no previous reference points, then scrap the lot after just 12 months! This column knows about two such nascent projects...
However, back to this season: even before testing commenced in the first week of February, scandal reared its head in the form of an investigation by German authorities into a mysterious $50m which was discovered in the accounts of a banker formerly involved in the sale of F1's commercial-rights lease by a consortium of banks to CVC Partners, now the ultimate controllers of F1's commercial future.
Gerhard Gribkowsky had been paid a bribe, asserted the Germans, to undervalue the sport's asset value, with the spotlight falling upon Ecclestone after the funds were traced back to a bank account ultimately controlled by the F1 tsar. "Not so," responded Ecclestone (to a Munich court), "Never before have I been shaken down so professionally," in the process suggesting he had been blackmailed by Gribkowsky over his family trust's tax affairs.
According to sources, the 81-year-old negotiated immunity from prosecution (one wonders why this was necessary), but it was clear when he spoke to this column in Abu Dhabi (and from the accounts of colleagues who attended his two-day appearance) that he had been severely rattled by the entire affair. Worse for him, his family, the trust, and last but not least the image of the sport, are suggestions that Britain's Serious Fraud Office had shown a close interest in proceedings.
While there are no suggestions that Ecclestone is in any way guilty of a crime - although, again, one wonders why he chose to 'pay off' the alleged blackmailer to the tune of the combined estimated losses racked up by the F1 circuits combined - the entire affair has severely tarnished F1, not least because the world at large perceives the sport to hold itself above the law. Together with the continuing insensitivity shown towards Bahrain's democratic citizens, is there any wonder F1 is held in such disdain - which in turn impacts to sponsors and commercial partners alike - when it could be up there with the best of pursuits?
Of equal concern is that CVC has (still) not named a successor for its CEO, who has started showing signs of slowing down after a lifetime of hectic activity. Almost 10 years ago one team principal voiced his concerns that no obvious successor had been named for the then-70-plus-year-old man who, despite having undergone serious heart surgery, was running a multi-billion, pressure-packed global business. A decade down the road the situation is hazier than ever.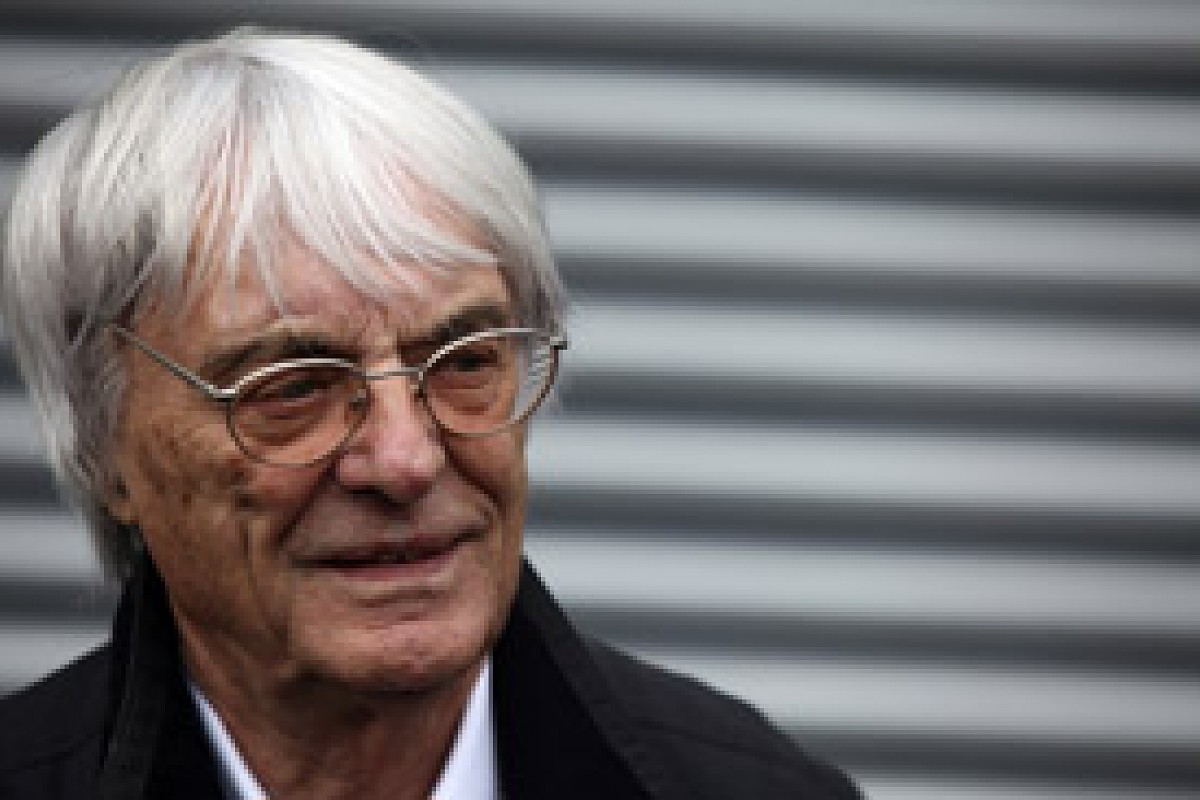 Ecclestone is gearing up for 2012 time runs out on the current Concorde Agreement© LAT
In October 2010 this column asked various team principals when negotiations would begin over a renewal of Concorde, and their response was unequivocal: "In December, away from the hustle and bustle of the paddock." In March this year this column enquired how negotiations had progressed; again the response was unequivocal: "That's for December this year, away from the hustle and bustle of the paddock..."
Do the team bosses not realise the last Concorde took three years to (not) agree; that F1 was in 2009 taken to the brink of disaster before the current covenant - which has subsequently been shown to be wanting in many respects - was hurriedly signed, almost two years after the previous agreement expired? Is another war looming; could F1 again be heading for a breakaway series?
This dithering applied equally to wrangling over F1's Resource Restriction Agreement, the document agreed by all teams as foil to Mosley's unworkable Budget Cap - and described in greater detail here.
Once it was clear that Red Bull Racing would dominate the season the paranoia settled in, with accusations of breaches being thrown at the team from all sides. RBR's cause was not helped by suggestions from Helmut Marko (the drinks company's motorsport consultant) that the RRA would not be respected because its engine supplier - Renault - employed half the number of heads of others, nor by whispers that team principal Christian Horner had not been authorised by Red Bull executives to commit the team to the RRA.
Ferrari had, in the meantime, become jumpy that FOTA had not policed the agreement diligently (despite FOTA deploying management consultants to check the methodology at six teams), and threatened to withdraw from the teams' alliance. Matters came to a head at October's Korean GP when, in response to direct questions put to team principals by this column during the FIA's press conference, the RRA was severely criticised by all concerned. Following a far-from-harmonious FOTA meeting on the day of that grand prix, a follow-up was scheduled for Abu Dhabi - four weeks later, and indicative of the importance assigned the matter by FOTA.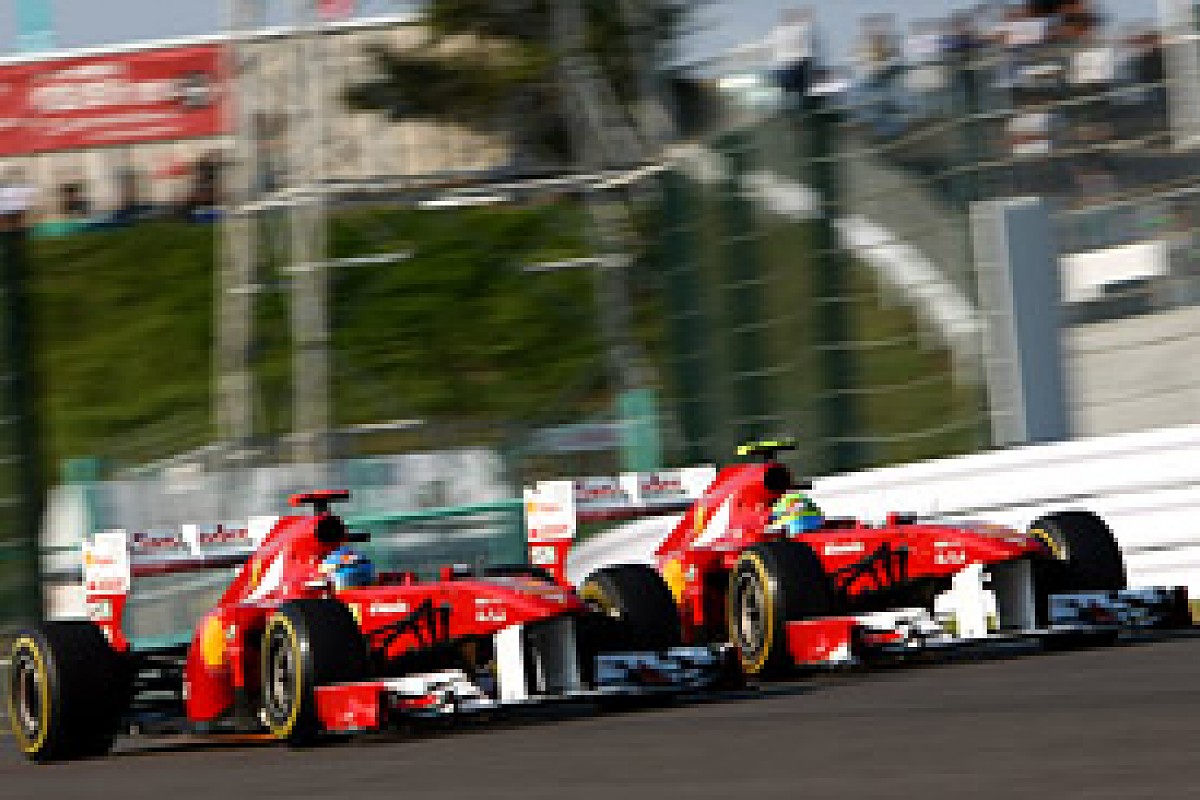 Ferrari walked away from FOTA at the end of the season © LAT
That meeting was then eventually convened on Friday morning at the Brazilian GP at the end of November. Various snippets of misinformation were spread that day - again in direct response to this column's questions - and it was clear the future of the RRA (in its twice-modified form) and, by extension, FOTA, was under threat, despite the document being a legally-binding document with a shelf life stretching through to 2017. A week later Ferrari and Red Bull gave notice of resignation from FOTA, with Sauber following shortly thereafter.
Thus a total of four teams have now departed FOTA - HRT having done so in March this year. This plays perfectly into Ecclestone's hands, for the current Concorde permits him to make individual offers to teams for the post-2012 period after January 1 2012 and, with one-third of the teams operating outside the alliance, he is not forced to take on FOTA en bloc, as occurred (exceedingly expensively - for CVC) in 2009, when FOTA managed to double the teams' take of F1's billion-dollar annual revenues. As outlined here a week ago, FOTA has been seriously wounded by the defections, but the body still has a future - just.
What it needs to do is reinvent itself, make itself more relevant in a rapidly morphing F1 and, above all, deliver promises made somewhat rashly when it was formed in 2008. At that stage it promised a better deal for fans, more action and a more user-friendly F1. Little of this has come to pass save for a few Fan Forums of uncertain parentage, and if FOTA wishes to have a future it needs to go back to basics rather than faff about with vague promises and artificial overtaking aids.
No review of the season can be complete without an analysis of the role the governing body - and its president Jean Todt - played in this turbulent year.
When elected two years ago - with the backing of Mosley, who believed the Frenchman would continue the former barrister's 'good work' - the incoming president was handed a poisoned chalice. The 113-year lease of F1's commercial rights to Ecclestone's family trust - which promptly sold, then resold them - chronically weakened the FIA financially, for ultimately the $300m thus raised went to the FIA Foundation, while the FIA itself was reduced to administering F1 (and other categories) at its own cost. Result: big black hole, equalling strained relations with the commercial rights holder.
Then, with the signing of the current Concorde, Mosley's World Motor Sport Council ceded an awful lot of the FIA's governance, leaving the body in a weakened position. Thus the FIA is not only cash-strapped, but has no clothes.
Still, the buck ultimately stops somewhere, and the FIA did itself no favours with its constant vacillation over the engine regulations. One can but hope that, as Todt's feet slide further under the table at Place de la Concorde, 75008 Paris, so he gains the confidence to take the decisive action F1 so desperately needs. That said, of the three players, the FIA handled itself with the most dignity during an extremely difficult season.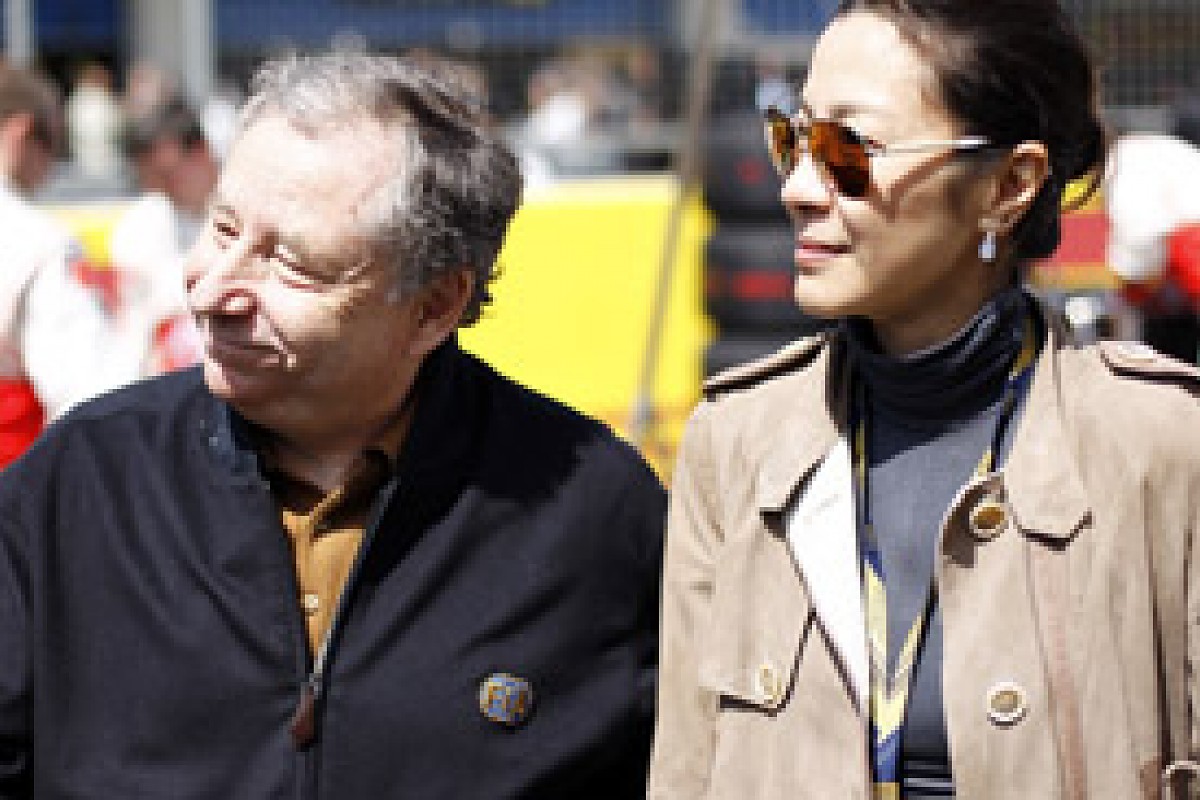 Jean Todt is currently planning his re-election as FIA president © LAT
Todt has certainly put himself about more than did Mosley - as this is written he is meeting folk in Serbia - and during the final two years of his term should introduce a lot more stability. According to an associate he is currently planning his re-election; therefore it is imperative he takes decisions with the FIA's best interests at heart rather than the 2013 General Assembly vote. Should that prove to be the case, then the FIA will be returned to its rightful place at the top of the pyramid; as matters stand now, it shares the base with FOTA...
All in all a thoroughly eventful year, with both peaks and valleys galore. What will 2012 bring? Consider that the wrangle over Bahrain has already started. The flip-flop continues...