When Jenson Button joined McLaren there were a lot of raised eyebrows. Fernando Alonso's relationship with the team had broken down quickly. Alonso arrived as reigning world champion and yet soon realised he was going to have his hands full with a rookie Lewis Hamilton in 2007.
McLaren did its best to be even-handed, but that was not a necessity Alonso had foreseen. To him, it had started to feel like Hamilton's team.

Inevitably, perhaps, there was surprise and delight that Hamilton was able to do what he did so soon.
When Button joined McLaren as reigning champion at the end of '09, Hamilton was already a world champion and superstar, whose feet had been under the table for three years. Some of Hamilton's performances in '09 had been awe-inspiring and, for many, he lost his crown only to the lack of a double diffuser.
Button's '09 season, victorious though it was, had stuttered as others caught up and Brawn's development budget was exhausted. Button was heading into the lion's den in '10 and Hamilton would blow his doors off; that was the popular perception.
Less than two years on, Button stood on the top step of the Suzuka podium after as professional and accomplished a performance as you will see. It was his third victory of the year - one more than Hamilton - his lucrative new multi-year McLaren contract was in place, his father and girlfriend - his support team - were quietly in the background enjoying it all.
Contrast that position with Hamilton's. The media is obsessed with a litany of errors this year and at Suzuka he provided more ammunition.
Hamilton clashed with Massa in Singapore © sutton-images.com
There was the misjudgment that cost him his second Q3 run and, probably, pole position. Then contact with Felipe Massa for the second successive race.
Martin Whitmarsh claimed that his driver hadn't seen Massa and it certainly looked that way. Hamilton was pitting on that lap anyway, his tyres going away, and had been slow through 130R according to Massa.
He knew that the Ferrari was behind him, so where did he think the Brazilian might be?
Down at Ferrari, Massa was busy telling everyone that he saw no point in talking to Hamilton because he never listens. The FIA, he said said, needs to jump on him.
This further aggravation made people wonder anew where Hamilton's head is. And whether, since the end of the management phase of the relationship with his father, he needs someone at his side, in his corner. Not someone from Simon Fuller's 19 Entertainment, but somebody who knows the racing business.
"You know what?" a shrewd observer said at Suzuka. "You look at his face and it doesn't seem like he's enjoying himself.
"That's a tragedy. He should be having the time of his life. You don't get these days again."
As far as managing/mentoring goes, there doesn't seem to be a right and wrong answer. People are different and have different requirements. But talk to somebody like Niki Lauda and it's black and white.
"Vettel is like we were," the three-time Formula 1 world champion says. "He has no manager, nothing. If you are clever enough all you need is a tax advisor. That you need, otherwise you make a mistake.
"But a manager to negotiate contracts? I always did it myself and drivers would know more if they did that. I hate these people in between. Companies that do not work well ask Roland Berger [strategy consultants] to come in. They then tell you how to run an airline, which I think is all wrong.
"The world is drifting in the wrong direction. Drivers should be clever enough to understand their own value, get a tax advisor and then do it themselves. That's the quickest way to a good contract."
Air that view in the paddock and unsurprisingly there's dissent.
"That's bollocks because there's just so much to do now," counters one driver manager. "Niki sold his cap and that was about it."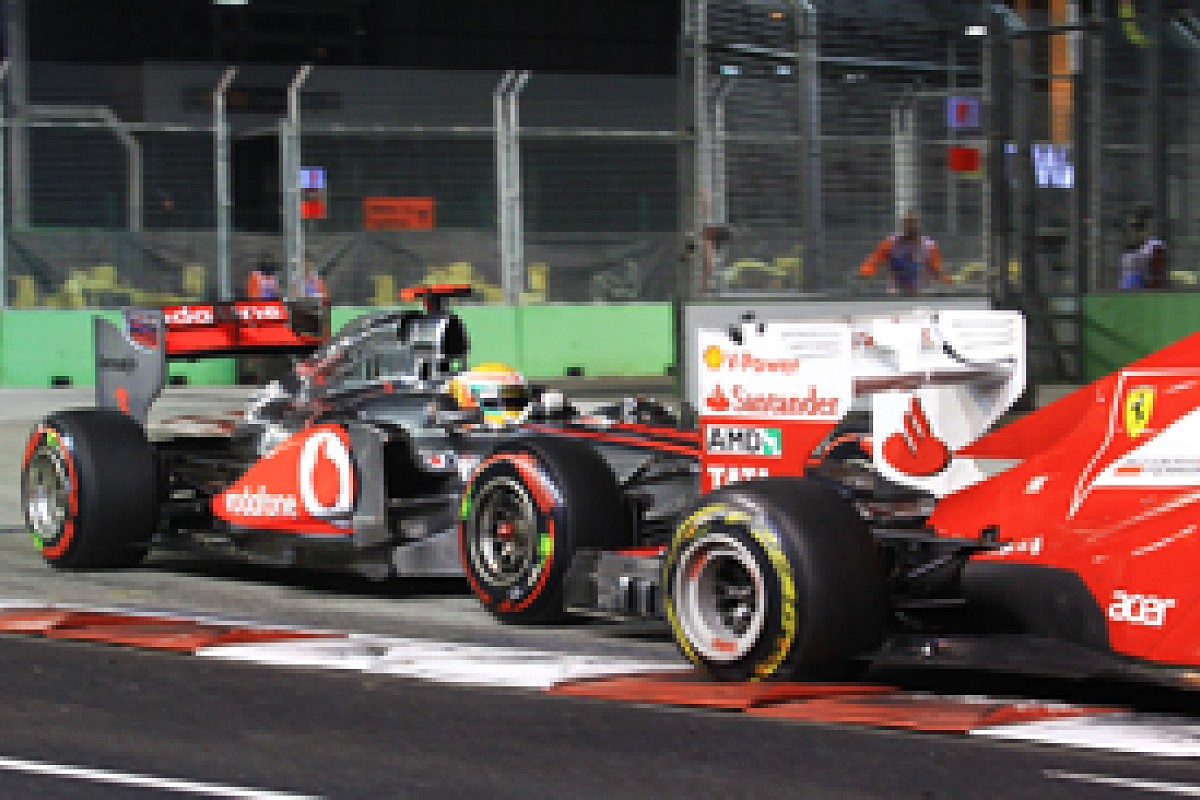 Lauda says drivers need a tax advisor, but not a manager © sutton-images.com
Others tell you they are not surprised at what has happened at McLaren, that if there are happy pills to be had, Button has scoffed the lot.
"Don't forget, it's not been easy for Jenson. He's had his problems. He was accused of taking his eye off the ball in the early days, of having his head turned by the boats and riches.
"There wasn't much warmth at Benetton and he's had his management problems, such as the BAR/Williams debacle. Now, though, [manager] Richard [Goddard] has done a good job for him and Jenson himself has matured enormously.
"They say that what doesn't kill you makes you stronger and Jenson has been through the mill. At the end of '08 it looked as if it was all over. Provided he got the job done in the car, which he has, why wasn't McLaren going to work for him?
"It's his fourth team. He knows how the game works by now. It's Lewis's first and only team and everything that went before was easy."
The man Button spends much of his time with is fitness guru Mike Collier, aka 'Mikey Muscles'. They are a similar age, Button has a fanatical interest in fitness and triathlons, and the relationship clearly works. They are involved in a high-pressure environment and anyone who can help get you in tiptop shape physically and mentally at the same time as getting along with you, has got to be good.
It was interesting, too, to hear Sebastian Vettel single out the contribution of his friend and Red Bull fitness advisor Tommi Parmakowksi as he thanked everyone for his second world title last Sunday night.
You hear stories about the breakdown of Hamilton's management relationship with his father. That perhaps Anthony thought it wasn't a great idea to have a 'celebrity' girlfriend right now, and potential showbiz distractions. I don't know the truth or otherwise of that, but there are certain things that it's always going to be difficult to be told by your father when you're in your early twenties.
Still, you wonder how easy it must be for Lewis to look down the grid and see Anthony standing beside Paul di Resta, even if Lewis and Anthony still do their made-for-TV grid embrace - as if they've just met for the first time in 20 years. Your thoughts, Mr Lauda?
Chris Goodwin, a former driver who looks after Bruno Senna, agrees that management is an ever-evolving task.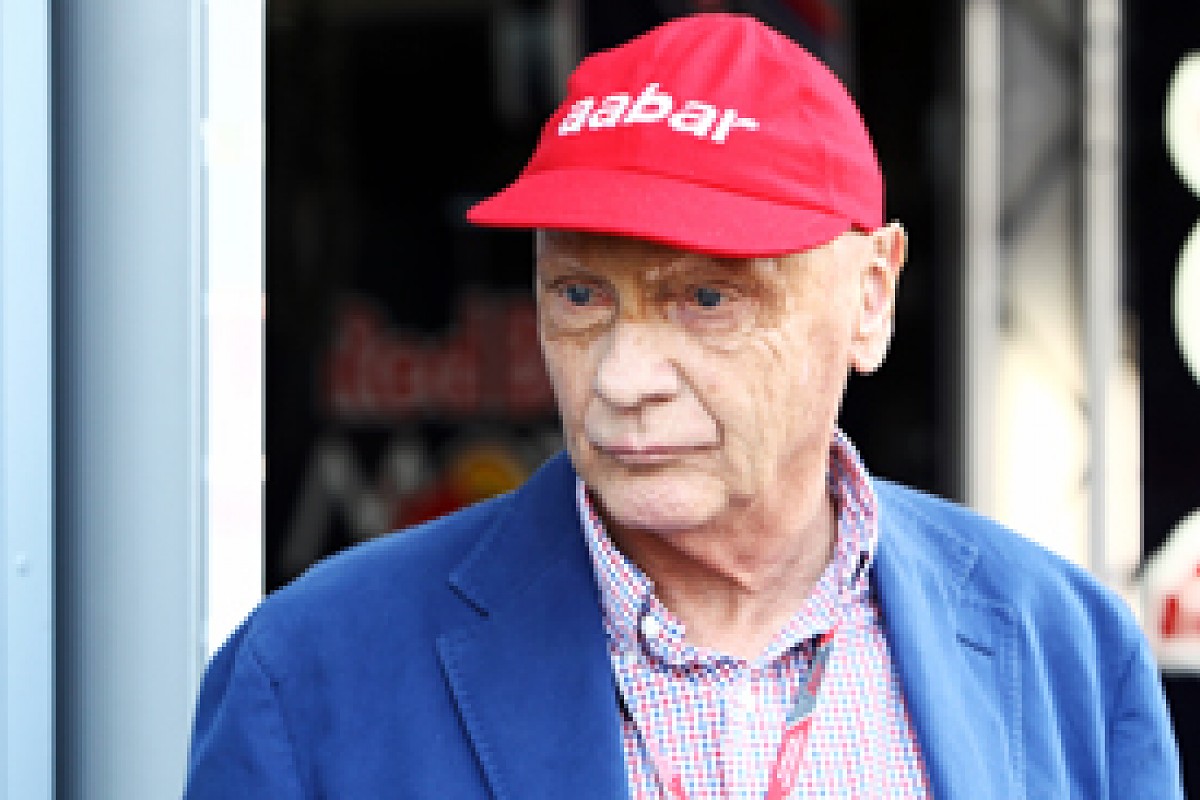 Anthony Hamilton now manages Paul di Resta © sutton-images.com
"My relationship with Bruno started purely as driver coaching when he was in F3 because that's what he needed at the time.
"Then it evolved into knowing how to work with an engineering team, developing his image and PR and then trying to negotiate with teams to get him a test.
"Now he's here it's very different. The guy doesn't need any coaching on-track, but sometimes a bit of perspective from a third party does add something to the on-circuit stuff, so having a driver in your corner does help in that respect.
"Much of the work is centred on speaking with team decision makers and that requires someone who can talk to people and be on the same wavelength. With Bruno it's quite easy because he's very laid-back and his feet are very much on the ground. They've stayed on the ground and he doesn't have a very complex life.
"Other drivers might have a very complex lifestyle with huge wealth and distractions. Some guys can handle that no problem whatsoever, and others not.
"When Lauda says that about Vettel, you have to remember that Sebastian is in a very fortunate position. He's got one sponsor and, as I understand, a really good contract geared to giving him a really straightforward, simple job.
"He doesn't have too many commercial or promotional things, and that's great. Ferrari is similar. They don't have that many sponsors. McLaren is a completely different story. They have to have all those sponsors. That's life and you've just got to get on with it.
"You can't say you don't like it. It is what it is. They pay for it. Or you can go to another team that is not as good. The manager's role is knowing the situation, knowing the niche you're in, what's necessary and what's not.
"At the moment my job is trying to make sure Bruno is on the grid next year, making sure any opportunities in the paddock are looked at, and finding out what they are.
"The sport is now quite complex and quite rich in commercial opportunities; the drivers are of a certain stature globally and there is probably an argument for having two kinds of management.
"You want to exploit the image of an F1 driver commercially, globally. I haven't got a lot of interest in that and I don't have much experience, but I do know people that do and I will employ them and sub-contract that work.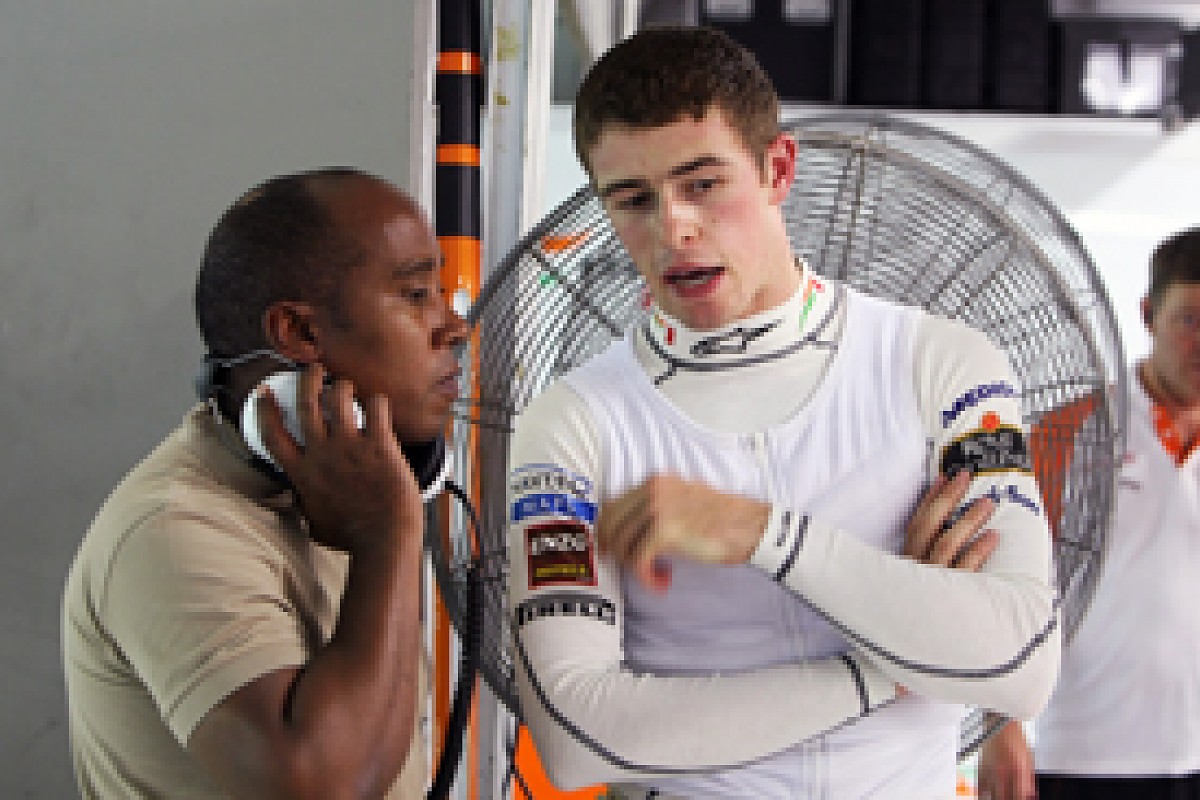 Trainer Collier and manager Goddard (r) are Button's team © sutton-images.com
"Don't ignore it because these guys have only got a short career but the priority - and not everyone sees it this way - is to make sure that my driver can operate efficiently and well and that he's happy and grounded and concentrating on the things he should be concentrating on.
"Without a performance on Sunday, all the rest of it just drips away anyway. It's all worth doing, but the same person can't do it all."
Anthony Hamilton, while not slagging off 19 Entertainment specifically, said post-Singapore that if you looked up and down the pitlane, most drivers had a 'driver manager', in their various different guises, with them, not someone from a company.
What's Goodwin's view?
"If they are not here it's not going to make a lot of difference to Lewis's race weekend, but they probably need to be here from time to time to understand what it is they're dealing with when they go out to the wider world and sell it. Unless you've lived in this world a bit, it's hard to know it.
"You need help on every level to maximise your situation. In the '70s and '80s the world was a much simpler place and the drivers earned a lot less money!"
Lewis Hamilton is a multi-millionaire international megastar. But he'd probably prefer to be winning motor races. At least you hope so. It probably explains where his head is. He's frustrated and probably can't wait to press the reset button and start again next year.
Will it be different then? Does he need someone who takes his mobile phone from him on Wednesday night and give it back on Monday morning? Some driver managers do that. Would he accept it? Is it necessary?
Maybe not, but it may be no coincidence that famed McLaren engineer Steve Nichols once said that he'd never seen anyone as 'frighteningly intense' about anything as Ayrton Senna, and that Christian Horner speaks much about Vettel's 'amazing focus'.
That's the kind of level you feel that Hamilton aspires to. He's far too good not to get back on track. But quite how formidable a force he is, and for how long, may require a rethink.