The Italian Grand Prix at Monza has an atmosphere that no amount of money can buy. Walking or driving into the famous Royal Park, you cannot but help be moved by the sense of history and emotion that the place delivers - and the presence of the passionate 'tifosi' only serves to make things even better.
The paddock was packed through the weekend - as people flocked to catch a glimpse of F1 before it heads off to the Far East later this month.

Tifosi at Monza © sutton-images.com
England football manager Fabio Capello made his regular appearance, as did Argentinian footballer Javier 'Pupi' Zanetti. From the world of racing, MotoGP ace Nicky Hayden was shown around by Bernie Ecclestone, while rallying legend Markku Alen kept a close eye on proceedings. Jamiroquai front man Jay Kay also took time to pop in, after entertaining at an F1 party in Milan.
Access to Monza can be a bit tricky at times though - especially as many locals without the right passes try and pull a fast one to get past the gates. It can be amusing watching the arguments unfold, as the almost mandatory arm waving erupts.
One very efficient security guy on the main gate thought he was in for such a row on Saturday morning when a Maserati overtook a line of traffic and tried to get past the gate. He stood in the way of the car and refused to let it through, as he could not see if the occupants had the right passes.
It was only when crowds of Ferrari fans started rushing towards the car that he realised he had made a major error - as behind the wheel was Fernando Alonso. The red-faced security man jumped out of the way of Italy's darling - and Alonso blasted off ready for another day in the office.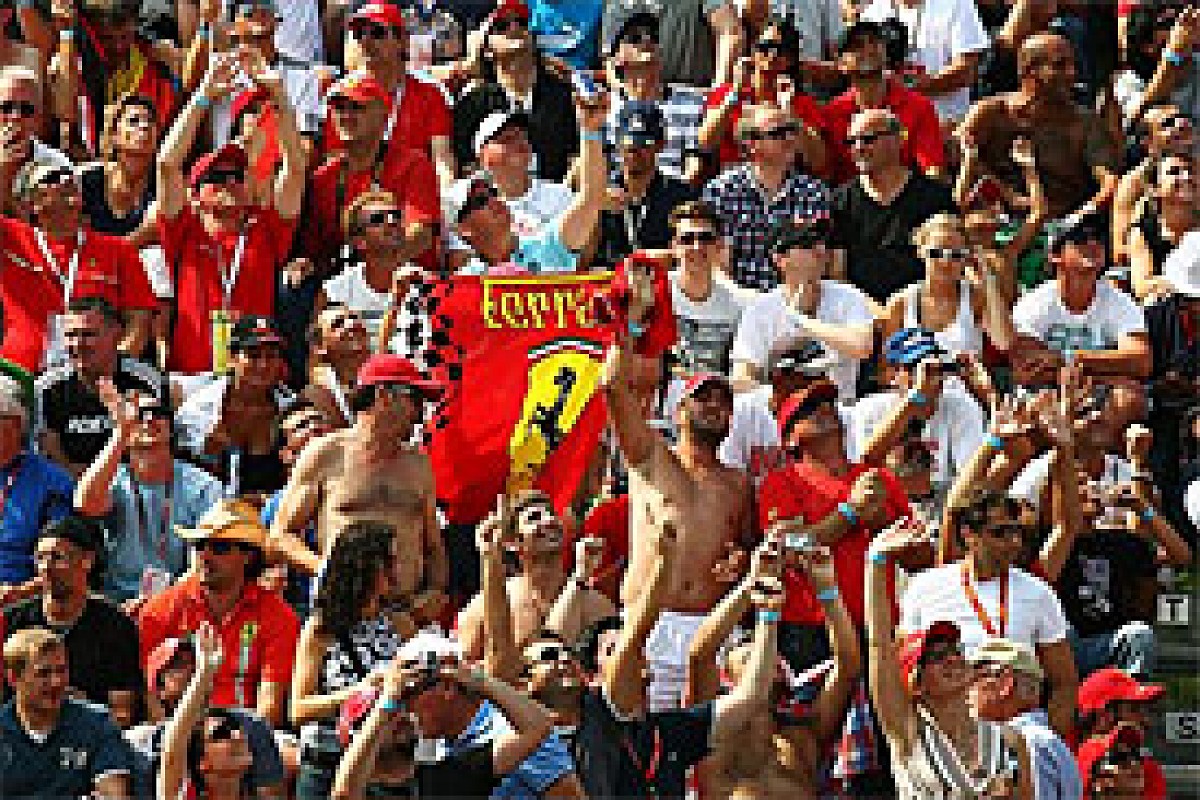 The final European race of the season marks the end of the long tour that the motorhomes and their crews have undertaken since the Turkish Grand Prix in April.
That prompted a number of farewell events over the weekend for the hard-working staff - and at Mercedes its motorhome crew got a treat when they were looked after for one night and allowed to have fun, while other team members worked the kitchens and brought the drinks out.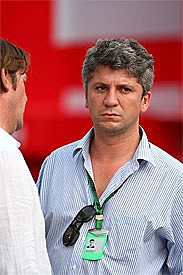 Simone Perillo © sutton-images.com
The biggest farewell at Monza, though, was for Formula One Teams' Association secretary general Simone Perillo, who is bowing out of F1 to pursue fresh ambitions in Italian politics.
Perillo had turned up in F1 two years ago knowing little about the sport, and not knowing anyone in the paddock, but in that time he has worked hard on all of FOTA's work and made many good friends along the way.
On Friday night, representatives of all the teams shared a drink with Perillo on the top floor of the McLaren motorhome to say their goodbyes and thanks him for his efforts.
"I've had a fantastic time. When I started three years ago in Singapore, my first meeting was with Ross Brawn in the Technical Regulations Working Group - and I thought, 'what the hell am I doing here'?!" laughed Perillo. "It was challenging and a lot of fun. I have learned a lot, and it was an experience that helped me grow."
McLaren team principal Martin Whitmarsh, who is chairman of FOTA, joked: "I thought this was going to be one huge challenge for him because of the egos and issues that everyone faces in F1. But as usual I was wrong!
"He has come into what can sometimes be a hostile sport, he has learned the language and he has shown charm, he has been diligent - we always get the minutes before we get back to the offices - and he has done a spectacular job!
"We thought of him as a rational, sensible individual - that was until he chose to leave us. Now he will get stuck into Italy, and the issues Italy faces will make the work of FOTA look very easy indeed!"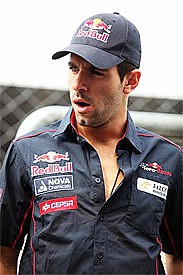 For some drivers, racing in F1 is the culmination of their lifetime's ambition, and it becomes the only thing they think about and do. For others, F1 is just a small fraction of their life - and they go on to not only pursue other interests but also become quite successful at them.
This week, Toro Rosso driver Jaime Alguersuari can add the accolade of 'music star' to his CV, when his first single is released.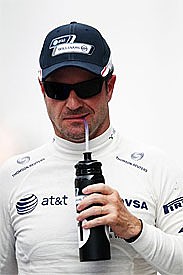 Jaime Alguersuari © sutton-images.com
Alguersuari is a bit of a music lover, and under his name 'DJ Squire' he has been known to turn the decks in Ibiza when he gets some time away from his racing.
As well as DJing, Alguersuari has also started putting together an album in his Barcelona studio, and fans will get the first taste of it when 'Organic Life' is released on the famous Blanco y Negro record label on Wednesday.
Speaking to AUTOSPORT, Alguersuari said: "I have been working in the studio on lots of tracks and different things. I am bringing it to the market now because I feel it is time to do so.
"It is classic house, the sound of Detroit/Chicago house, and the classic sound from Detroit - but a bit more organic to make it sound a bit easier on everyone's ears as my kind of music is more underground/techno.
"I will do an album later on, I need to keep on working on a couple of things - and later on I will do something really cool!"
Rubens Barrichello may be having a pretty disappointing time in F1 this year, but he has at least got his eyes set on a championship title elsewhere.
Back at home, Barrichello is getting his racing buzz from online competition with Brazilian friends, including Felipe Massa, as they fight it on on their PCs in the Swedish Touring Car Championship.
Rubens Barrichello © sutton-images.com
Prior to Monza, Barrichello had taken his first race victory in the series and is currently leading the championship.
"It is amazing how competitive it is," explains Barrichello. "I am sat there with steering wheels and radio, I can talk to the team, I can talk to the Charlie Whiting....
"It is so professional. You have to look into the wind, the track conditions. You might go to the grid, it is raining, you are on slick tyres and you cannot go back to the pits, so you have to be so precise!
"I have done four races, and am leading the championship, so it is quite fun. I can have my glass of water behind me too!"
Barrichello's car is painted in the colours of his race helmet - and he thinks it amazing that fans can log on and watch their races live.
"There are 65 of us in the championship and then there are the guys who have been doing it for 10 years now, and you can watch live on a website. It has become so professional."