Like many of you out there who watch Formula 1, I reacted badly to news that Sky would be taking over the majority of F1's live TV coverage in 2012.
As a terrestrial TV viewer with no Sky subscription, perhaps you would expect that reaction, but my vitriol is to do with more than personal expenditure.
I have no issue with paying to watch sport on television. After all, what has part of my licence fee been used for over the past few years if not to fund the BBC's F1 coverage?
I'm disappointed that our government has put the Beeb into an unsustainable position regarding F1, thus forcing cash-strapped fans to spend more - on top of the licence fee they need to pay to watch their TVs in the first place. But what really gets my goat is how the greed of F1 has forced it into this position.
Why on earth should it cost upwards of £60 million per year for the rights to broadcast a sport? The only possible answer is the same explanation for why anything costs more than it should: because certain people want to make money without doing much at all.
The future model of F1 coverage already exists in UK football's FA Premier League. It has made a select group of teams and their players enormously wealthy. Spotting their chance to gorge at the trough, this is why the likes of Martin Whitmarsh and Adam Parr have refused to criticise the deal. Parr even had the cheek to suggest fans should support this move as part of a noble crusade to cut costs! Cut their costs maybe, but not ours.
If you want to make F1 less expensive, reduce what it takes to compete in the category, or else find more sponsorship. Don't pass your expenses on to television broadcasters and the fans. F1 justifies its ever-increasing price with talk of having a great show - a claim that would have sounded laughable on a dry weekend before difficult Pirelli tyres came along to save the day.
Links between Sky and shareholder Rupert Murdoch are obvious points of contention amid the maelstrom of the News International phone hacking scandal. I'm not suggesting for a moment that Sky employs these tactics, or that Murdoch endorses them, but from a fan's point of view it looks like F1 is doing a deal with the devil at the worst possible time.
That's before we get into dry issues of media plurality and competition. News International's dominance of the UK newspaper industry allowed it to virtually direct British politicians like a master puppeteer. Sky is increasingly taking control of our sports coverage and seemingly moving into a similarly unrivalled position of power.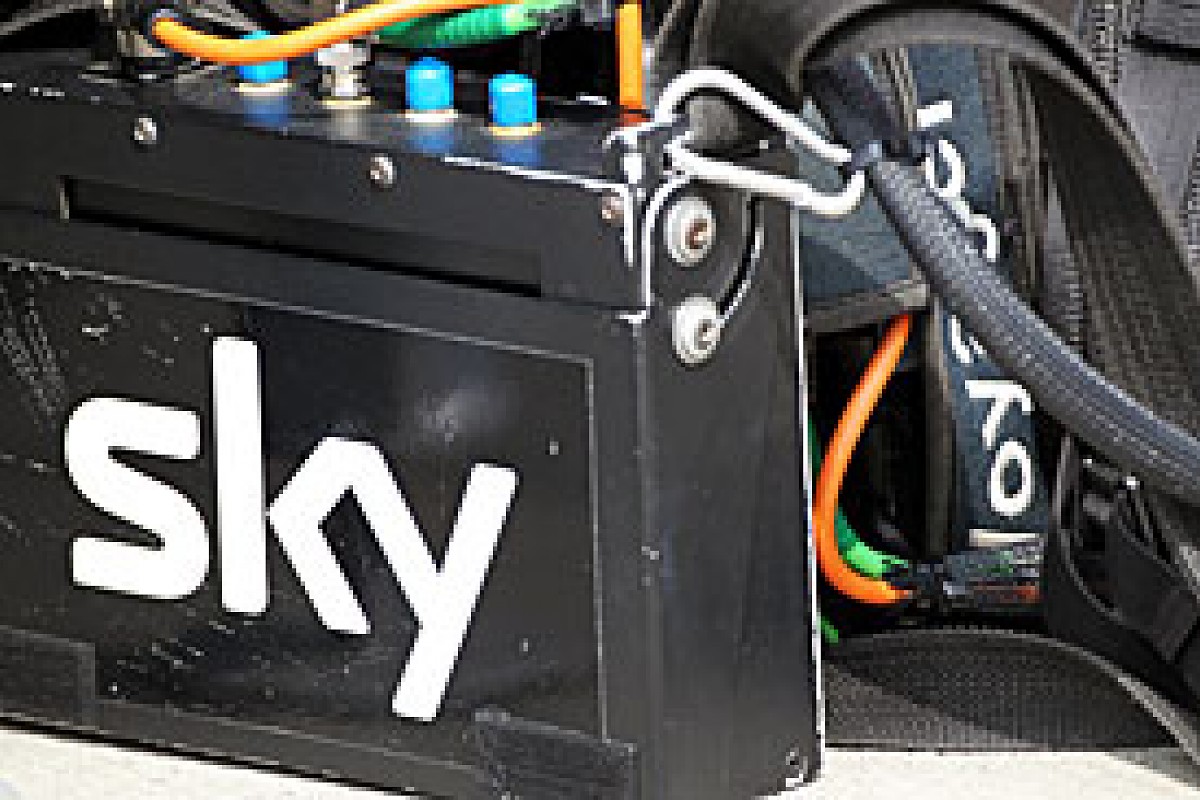 Sky's deal means it will broadcast all F1 races live from 2012 © sutton-images.com
I'm not bothered about whether Sky's coverage will be better or not, but I certainly don't want to give Murdoch 39.1 per cent of the shareholders' cut of the subscription I would need to watch F1 in all its non-edited live glory next year, and for the next six years thereafter.
In short, I don't want to make a group of very rich people even richer just because they tell me I have to. The price of tickets for F1 races is already ludicrous (£274.72 for a simple raceday admission to Silverstone at the British Grand Prix!) and now the price of watching the sport on TV is going up too. Meanwhile, wages remain static and household incomes have to stretch further.
F1 may feel it is recession proof, but the real world isn't. Ultimately, fans like me feel this is a poor decision, made at the wrong time, for the worst of reasons.