The row over grand prix racing's new 'eco' engine regulations rumbles on, with the latest allegation being that the sound will not be 'Formula 1' enough - a criticism some fans have had of powerplants since the FIA banned open engine - architecture back in 1999. This time period coincides almost exactly with the acquisition of the sport's commercial rights by entities controlled by Bernie Ecclestone.
At the time, the reason for the banning of any engine that wasn't of 10 cylinders in a V configuration was simply to prevent Toyota - which had yet to make its announced entry into F1 - from developing horses for courses; more specifically a V12 for tracks like Spa-Francorchamps and Monza, where 'screamers' are the units to have, and a V8 for circuits like Monaco and the Hungaroring, which demand torque over outright power.

Australian Grand Prix chief Ron Walker © Sutton
Thus the then-equivalent of the Formula 1 Commission mandated V10s on cost grounds, forcing even Ferrari to standardise on a configuration it had never previously (or since) produced for road car purposes. Yes, the Scuderia had introduced an F1 V10 in 1996, but it still had the freedom to go beyond that number of pots. The new regulation put a stop to that.
And so F1 grew accustomed to the distinctive high-revving warble of V10s, but all that changed when ex-FIA president Max Mosley took a trip down Nostalgia Lane and imposed V8s for safety's sake from 2006 much as he forced grooved tyres upon the sport. These heavily rev-limited, long-life 90 degree V8s units, with standardised bores and centres of gravity, will continue in F1 until the end of 2013, meaning a lifespan of eight years in total.
For over a year this column has followed the engine saga, correctly predicting in September last year that the new engines were being used as a political tool in the power struggle among the sport's power brokers, and within the Formula One Teams' Association. Matters came to a head during the FIA's June 3 World Motor Sport Council meeting, where legal action was threatened by the commercial rights holding (not by Ecclestone, as erroneously claimed by some outlets) due to incorrect procedures being followed.
Then last week, the WMSC voted in favour of switching to 1600cc V6 green machines in an obvious attempt at introducing a power unit that was all things to all parties, and if the concept did not find unanimous ratification - sources in the loop believe the vote was split 19-5 with two abstaining, the last-named being taken as 'yes' votes on account of not specifically voting 'no' - it certainly pleased the majority, if not all, of the teams.
However, back to the WMSC meet: Ron Walker, gambling mogul and chairman of the Australian Grand Prix, allegedly stated that he had the backing of 17 of the 19 current circuits (there are actually 20, even if Sakhir is now off the current calendar) to speak out against the then-proposed four cylinder units due to them not being 'F1' enough, claiming fans would be turned off and vote with their wallets to the detriment of promoters. These promoters would, he said, then lose (even more) money.
The promoters, said Walker, would break contract and switch to IndyCar should eco engines be introduced. One doubts whether Walker has even heard the V6 units specified by the US series, particularly as they make their public debut in 2012 if all goes to plan.
By contrast, experts such as Renault's Rob White, who oversaw the French company's championship- winning V10 and V8 units, including the engine that powered Sebastian Vettel and Red Bull to the 2010 titles and runaway leads in their current campaigns, suggest F1's new V6s will sound great.
However, that is beside the point. It obviously never entered Walker's thought process that the reasons for the AUS$250m (£150m) plus losses racked up by his race to date have nothing to do with engine sounds, but are down solely to race hosting contracts agreed with Ecclestone, his self-confessed friend of many years. These fees are currently said to amount to around AUS$40m (£25m) per year and counting, and are certainly towards the top end of the market.
Race promoters have a say in F1's future engine rules © sutton-images.com
It is now public knowledge that an unhealthy level of antipathy exists between current FIA president Jean Todt and Ecclestone, and thus it was no surprise to discover that Walker going in to bat for his mate - even if some turned it into headline-making world news. More of a surprise is that in the process of issuing his threat Walker confirmed precisely what former FOTA vice chairman John Howett exclusively told this column last month, namely that the contracts between the commercial rights holder and race promoters are fragile.
In the interview, the former Toyota Motorsport president - in 2009 charged by FOTA with the responsibility of driving the current (2010-2012) Concorde Agreement on behalf of the teams - indicated the hosting contracts held by circuit owners/promoters now included break clauses to prevent their being saddled with what is euphemistically known as GP1.
"I am absolutely convinced the circuits and TV contracts will follow the current teams, and certainly there are enough circuits if the current venues don't. Anti-competition legislation also helps secure circuit availability, certainly in Europe, if not on a global basis," he said at the time. While this was with reference to a breakaway series, Walker's comments substantiate Howett's belief about their fragility.
Thus, where Walker believed he was doing his friend a service in the face of the FIA's insistence on going green with F1, he has equally provided food for thought for the teams, who may yet break away if their Concorde negotiations don't pan out positively. If you controlled one of the 17 venues alluded to by the multi-millionaire, which series would you rather back: IndyCar with its as yet unknown engine, or FOTA's series, with either the current V8s or high-revving (15,000rpm) V6s as ratified by the WMSC?
However, as no less than eight promoters sit on the Formula 1 Commission - almost one-third of the total complement of 26 seats - the question of their overall influence is obviously an issue, particularly as Walker believes the circuits are able to hold F1 to ransom over an unknown quantity, namely the sound of engines that have yet to be designed, let alone tested or raced.
Are the circuits a force to be reckoned with, or just another factor to be considered? Of the 20 circuits on the trail, all bar Monza, Silverstone and Suzuka (and as from next year, Austin) exist via public funding in some form or other, with their chief executives and boards generally being publicly appointed. Seldom are these officers 'racers' in the team principal sense, and could in many instances promote pop concerts as well as managing tourism offices or post offices.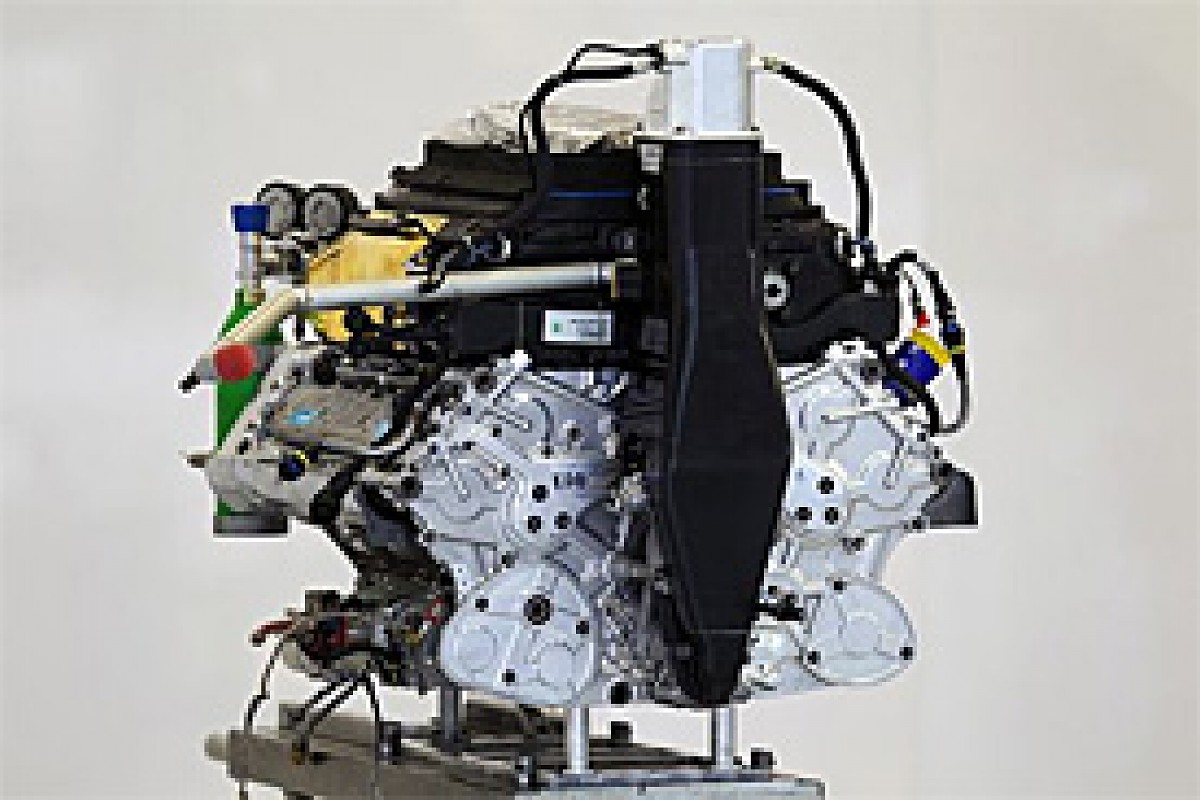 Monza recieves some public funding © Sutton
Over the years 71 venues have hosted grands prix - including anomalies such as Indianapolis, which hosted both the '500 during its championship years and the US GP, plus dual-GP venues, such as Dijon and the Nurburgring, which hosted French/Swiss and German/Luxembourg races respectively - with just 20 surviving to this day as grand prix hosts. The mortality factor of circuits is around 70 per cent.
The reasons circuits have dropped off the calendar are many and varied, including sporting politics (Jerez), national politics (Kyalami), commercial factors (A1 Ring), funding (many others) and lack of appeal (most US venues, plus a few others), yet the fact remains that all have had their margins squeezed by astronomical increases in hosting fees since Ecclestone's companies acquired the commercial rights to the sport for 100 years for a pittance.
Interestingly, the circuit mortality rate represents virtually the same survival rate as teams (12 from 52 pure constructors), but that is where the comparison stops. Where venues initially invest enormous sums - of normally public money - in facilities, their spending tapers off thereafter unless major upgrades or refurbishing are required.
Teams, though, continue spending huge amounts year in, year out, with the turn-key costs of a new team able to run respectfully and score points on merit during its first year being estimated at around £250m, and £150m annually thereafter to mount a competitive challenge. Over 10 years, that pans out at almost £2billon.
Yes, some teams spend less and others, such as Ferrari, McLaren and Red Bull, have significantly higher operating costs, but not many circuits spend that sort of money purely on F1 in a decade, begging the question of whether some sort of imbalance exists, for the teams have only four more voices on the Commission.
Only the most blinkered would suggest 'no', particularly as many sponsors shell out way more to partner F1 teams than the circuits spend annually, with engine suppliers also spending stratospheric sums to be in the game, yet these have only two and one voices respectively on the Commission.
Yes, two of the eight promoters are nominated by the teams, with the balance put up by the commercial rights holder, but this potentially dilutes their votes for its stands to reason that the team-nominated promoters are more likely to side with the teams in conflict with the commercial rights holder, (conversely suggesting that both teams and Commercial rights holder were anti the four pot engine proposed by the FIA). The fact remains that circuits now have ideas way above their stations.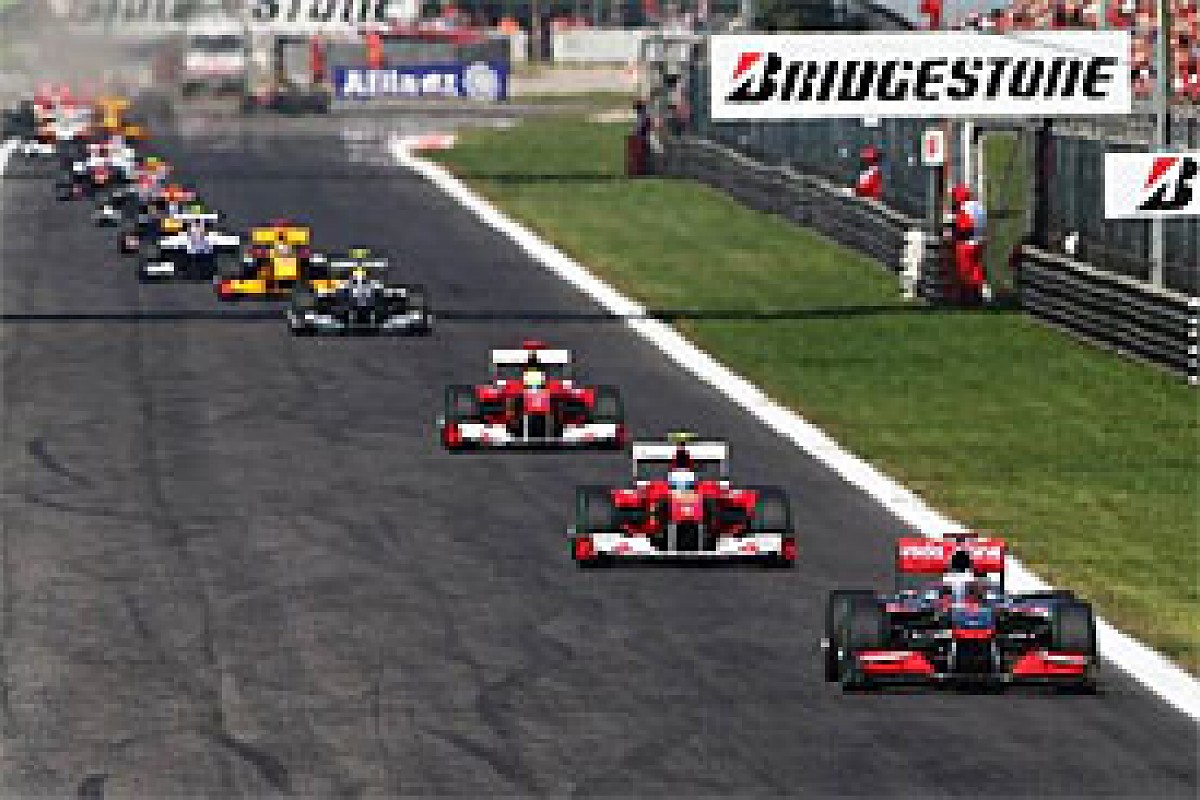 Bernie Ecclestone © LAT
While it is true that only a handful of circuits outside of those on the calendar hold the necessary F1 grading, many venues have elected to not renew their Grade A licences purely on cost grounds, and could easily pass the test should push come to shove.
If Korea could manage a year ago, Indianapolis, Kyalami, the newly rebuilt Spielberg (formerly A1 Ring) circuit and many others should have no problems. There are at least 20 circuits and probably more like 30 worldwide that could step into any breach at relatively little cost - with many hallowed names in this mix and not a single Tilke-drome amongst them.
However, consider how the public would feel to learn that their hard-earned funds have been put to use in open conflict, with the circuits on the one side and all or any of F1's players (the governing body, commercial rights holder, teams, tyre supplier or engine providers) on the other.
Circuits are funded by politicians for the sporting and commercial good of their communities, not to engage in sporting politics. Walker and Co would be best advised to take that on board.