It somehow seemed appropriate that the renewal of the Williams-Renault partnership was made public in British Grand Prix week.
There's always been something special about Williams and 'home' races other than Frank being a great patriot, and for me personally there have been some strange coincidences.
I first went to Silverstone for the GP in '77 with my father, when we totally underestimated the scale of traffic but still had a fabulous time - eventually. After that, it became an annual pilgrimage - Silverstone or Brands Hatch, and I roped in a couple of brothers, long-term home friends from South Shields in the north east of England.
We'd done pretty much everything together since we were six - football, cricket, cubs, etc. They were good Catholic boys who went to a boarding school over the other side of the country in Up Holland, while I was at school in Durham, but we got together in the breaks. The longer holidays meant that we were free to indulge our British GP passions. Formula 1 was my thing, with Autocourse always top of any Christmas list, while motorbike racing was theirs, Motocourse their reading of choice.
For the car grand prix we'd always drive because my parents came, for 'their' race it was South Shields to Silverstone on the back of a Yamaha RD350lc in the tipping rain (not recommended), with a tent.
In '79, I entered the William Lyons Award for aspiring young motoring journalists and had written to all and sundry asking for an interview. Niki Lauda was the big hero and I'd hoped to ensnare him but it hadn't come off. I'd also somewhat optimistically requested an audience with Enzo Ferrari via a letter to Maranello with an international reply coupon enclosed, but funnily enough that did not bear fruit either...
Renault engines will be back inside Williams's cars next year © LAT
My dad astutely suggested that Frank Williams might be a more realistic target than Il Commendatore - sorry, Ingegnere. With the FW07 and Alan Jones, the Williams team had just started to lead races and make a serious nuisance of themselves and it looked only a matter of time before they won one. And dad had read in the Shields Gazette that the man himself was born in South Shields.
"If the letter gets to him Frank might see where it's come from and take pity on you," he suggested. And he wasn't wrong. The problem was, Colin Chapman and Ken Tyrrell both said yes to an interview as well - on the same day, British GP Friday at Silverstone. Oh my God!
All three of them indulged me with far more time and effort than any schoolboy could reasonably have expected, but Frank was exceptional. It was his interview and no skill on my part that won me the award.
Of course, next day, his team also won its first grand prix, when Jones broke down and Clay Regazzoni picked up the pieces.
I remember feeling as if I'd been to the centre of the universe and, back home, telling the lads' mum about it over tea and cakes.
The following weekend, as always, she was at church where, for years, she'd exchanged pleasant Sunday gossip about Mick and Paul with a Mrs Sloane who, in turn, would talk about her own son, Francis.
"The boys have just got back from the British Grand Prix, the car race, at Silverstone," she said, "and they had a marvelous time."
"Really?" said Mrs Sloane. "Well, what a coincidence! We're really quite excited at the moment because our Francis's team won that race..." She was Frank's mum, of course, since remarried.
It would be another four years before I got around to leaving my home town and headed for the offices of Haymarket Publishing in Teddington, where I joined the AUTOSPORT staff, and more than a decade before I was a regular on the F1 beat. By that time, Frank had won four constructors' titles (1980, '81, '86 and '87) and had made three men world champions (Jones, Keke Rosberg and, for the third time, Nelson Piquet).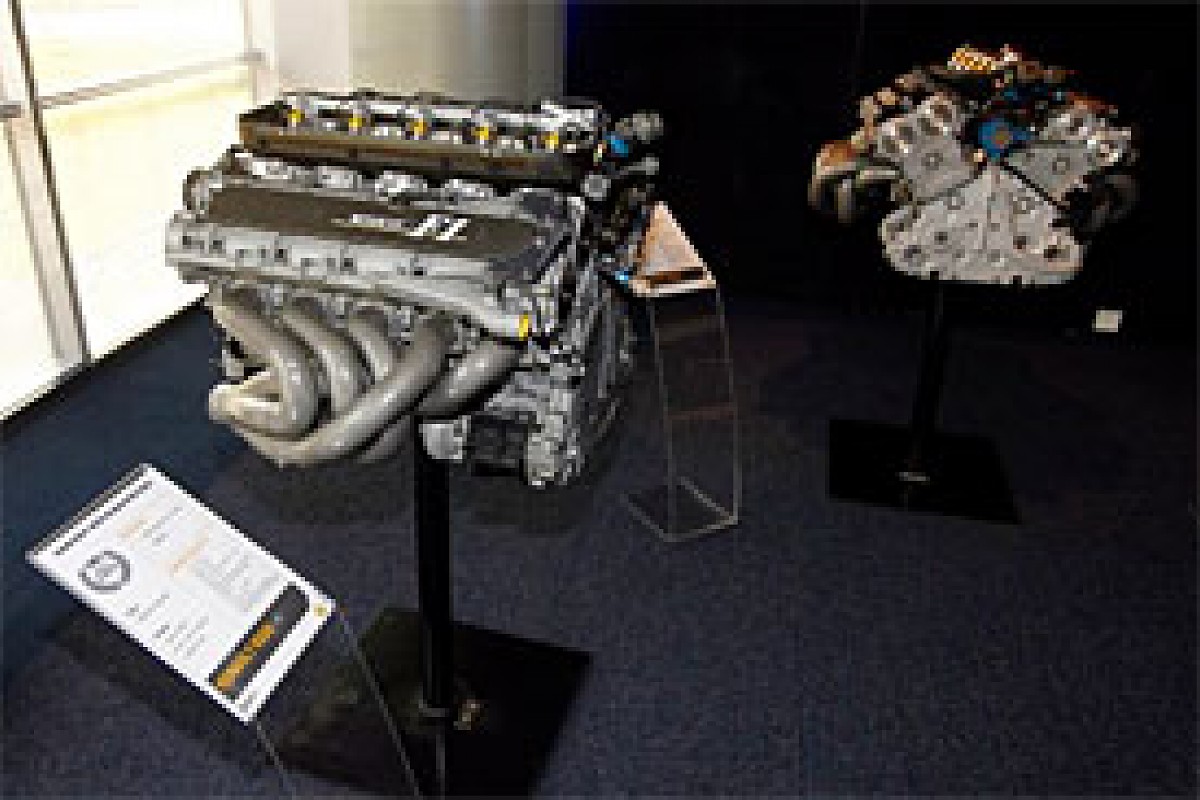 The first Williams-Renault in 1989 © LAT
During that time there were some fabulous 'British' Williams moments. There was Nigel Mansell's first F1 win in the European GP at Brands late in 1985 with the Honda turbo powered FW10, and then epic Mansell victories over team-mate Piquet at Brands again in '86 and, unforgettably, Silverstone in '87 with 'that' dummy.
Back then, we were in the middle of F1's last turbo era and, funnily enough, I don't remember any issues with the way they sounded. In fact, in qualifying trim especially, a 1.5-litre flat four cylinder BMW and a V6 Honda produced power delivery as brutal as at any time in F1 history. Every time they upshifted there'd be a black haze and it sounded like a bomb going off. Makes you wonder what Ron Walker and Bernie are on about, but I guess the architecture will be different this time round, that must be it...
During my first years as an F1 journalist Williams, quite honestly, was making it all a bit dull. By now the team was well into its first association with Renault, which began in 1989, and with the superb ground effect FW14B, they were rampant. In 1992, all Mansell had to do was turn up. Ditto Prost the following year and Damon Hill/Jacques Villeneuve in '96-7. There had been the harrowing '94 season with Senna's accident, of course, and a temporary problem in '95 when Michael Schumacher also got his hands on a Renault V10, but by and large a hugely successful and dominant era for the team.
Back then, the right manufacturer engine deal was crucial. From the middle of 1985 through to the early nineties, Honda dominated F1. Then, from '92 through to their pull-out at the end of '97, it was Renault.
As Adam Parr said at yesterday's announcement, back in those days, what with special qualifying motors and constant testing, a team had a roster of 200 engines, whereas today it's a tenth of that.
In the middle of the current F1 engine freeze, you could no doubt bolt any of F1's power units into a Red Bull RB7 and it would win races. Some don't like that, don't think it's very F1, but engine development is such a bottomless pit of expense that controls and subsidised engines were needed if independent teams were to co-exist as competitive propositions alongside manufacturer efforts.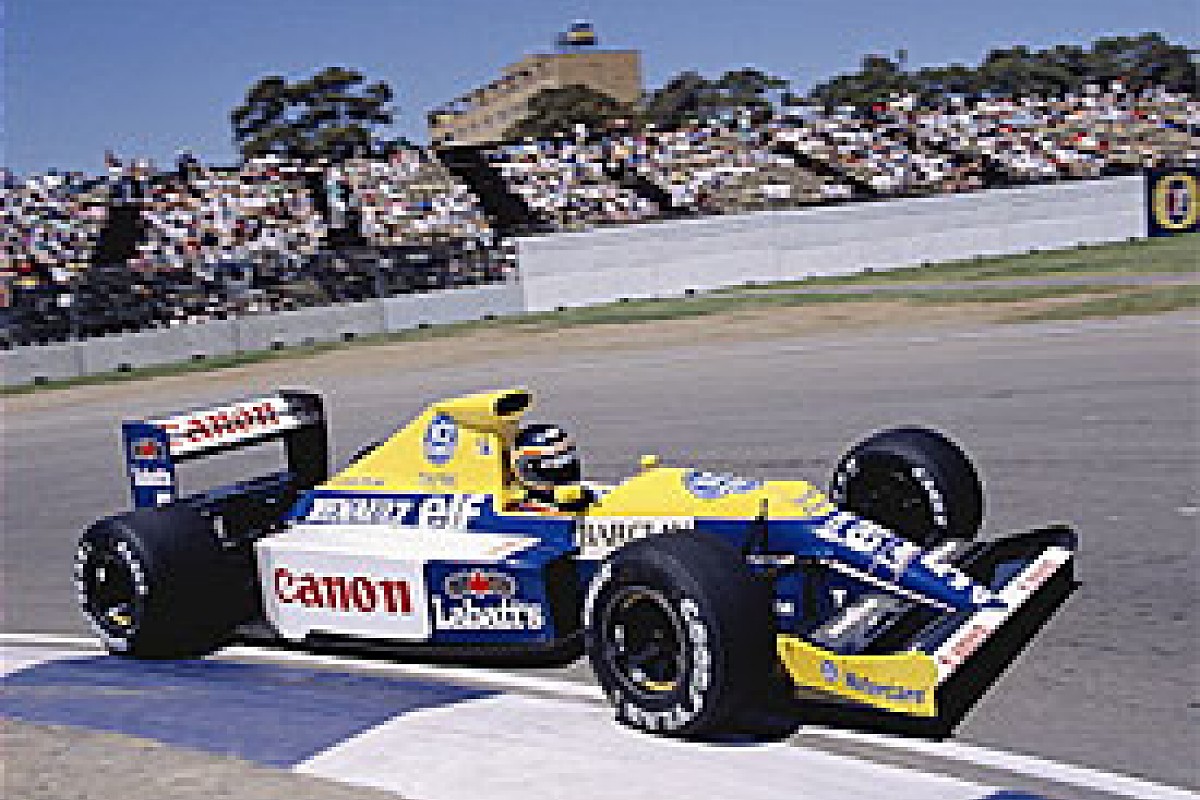 Williams, aiming to revive glory days © LAT
Even though the big names - Mansell, Hill, Villeneuve - were all present at Williams yesterday to evoke memories of the previous Renault era, this time it's different and, you might argue, not hugely significant.
But then again, you could argue that it is. There is a new engine era just around the corner (we think...) and although the initial Williams-Renault supply deal is initially just two years, to the end of 2013, both parties admit that they are working on an extension for 2014 and the new turbo era.
It would be naive to think that all F1 engine manufacturers will produce turbos to the same standard initially and Frank will be hoping that Renault can again steal a march. The company has a strong pedigree.
Similarly, while nobody at Williams blames Cosworth for the team's current form, it won't hurt the motivation of the technically restructured team that they will have the same engine in the back as Red Bull. No excuses there...
Sadly, it won't be possible to head for Silverstone this weekend anticipating a result like that one 32 years ago, but it would be nice to be able to do so again in the future.