Newly appointed Hispania Formula 1 driver Daniel Ricciardo follows in world champion Sebastian Vettel's footsteps in being promoted by Red Bull from Formula Renault 3.5 into Formula 1.
In contrast to the German, Ricciardo is set to continue in the World Series by Renault, although his presence at the Barcelona final appears unlikely owing to a date clash with the Japanese Grand Prix.
On his 22nd birthday, the Australian ISR driver took time out between practice sessions at this weekend's Formula Renault 3.5 meeting at the Hungaroring to share some thoughts on his impending grand prix debut.
Q. Congratulations on securing the Hispania drive. The news has caught a few people by surprise, has this deal been in the offing for long?
Daniel Ricciardo: I honestly found out this week. It could have been brewing for long, but they told me a couple of days ago. It was a bit of a shock, but good news, that's F1.
Q. As you have been attending the races this year in your role as Friday practice driver for Toro Rosso, have you had many dealings with Colin Kolles or HRT in the paddock?
DR: I, personally, have never had any contact with them before, but I have been on the phone to them now. There has been nothing in the paddock. Next week will be new for a few things, in terms of the car and obviously meeting the team and everybody, but you have to start somewhere.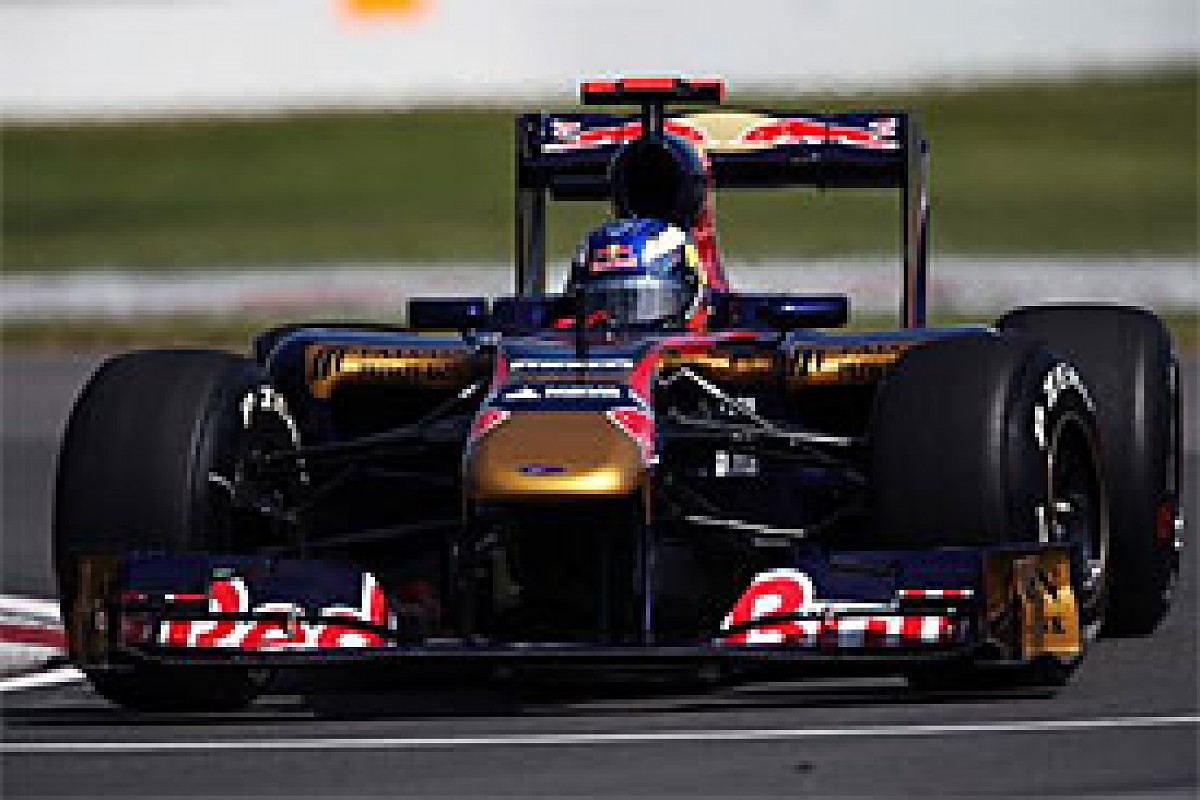 Ricciardo arrives at HRT having tested for Toro Rosso © sutton-images.com
Q. HRT appeared to struggle last year, but they have produced some performances on par with the Virgins of late, how do you evaluate them?
DR: It is a bit hard to know where they are. All I have seen is their times on the screens and I don't really know how much fuel they have been carrying in testing, or what not. Sometimes the gap is not what it was last year to the top teams.
Obviously I am not going to be fighting for a podium, at least not at this stage. If I can really beat and match myself with Tonio (Liuzzi), try and get in front of a few other cars and not be on the last row, then that's good. I will try and help the team to make progress. Although I am a young driver, I will try my best to develop the team.
Q. How much do you feel that the Friday practice sessions with Toro Rosso have prepared you for this?
DR: It has definitely done me good. As I have already touched on before, last year was great watching over everything and seeing how it all works, but this year getting the Fridays was really good. It gave me much more experience with the car and took a bit of pressure off as well, as the weekends have gone on and I have got a bit more used to it. I definitely think I am better prepared for next week than I would have been without it.
Q. Does the fact that it's Silverstone where you're making your debut, a circuit that you've raced on a few times, help?
DR: That helps as well. It is also close to my home so I will probably sleep in my own bed that weekend. It will feel a bit more comfortable, let's say. It is not Australia, but it is the next best thing.
Q. It is confirmed that you're continuing with ISR in Formula Renault 3.5...
DR: I am actually happy about that. Some people have asked is it too much, but as a race car driver I think there's too much of all the other stuff and not enough driving. I think it is awesome to race in two championships, I am happy about it.
Q. You mentioned in the release how excited you were, now that it has been confirmed for a couple of days can you explain what it means to you? It must be a childhood ambition realised.
DR: It will really sink in next week, but after getting it released yesterday, you know I had heaps of calls and messages from friends and family, that's when it seemed real. I don't want to think about it too much because I will probably fall over! I don't know, maybe I'll pass out for a few minutes. It is a dream come true, when I am on that grid next Sunday it will be a pretty surreal feeling. I will try not to get too overwhelmed by it. It is a huge, huge deal.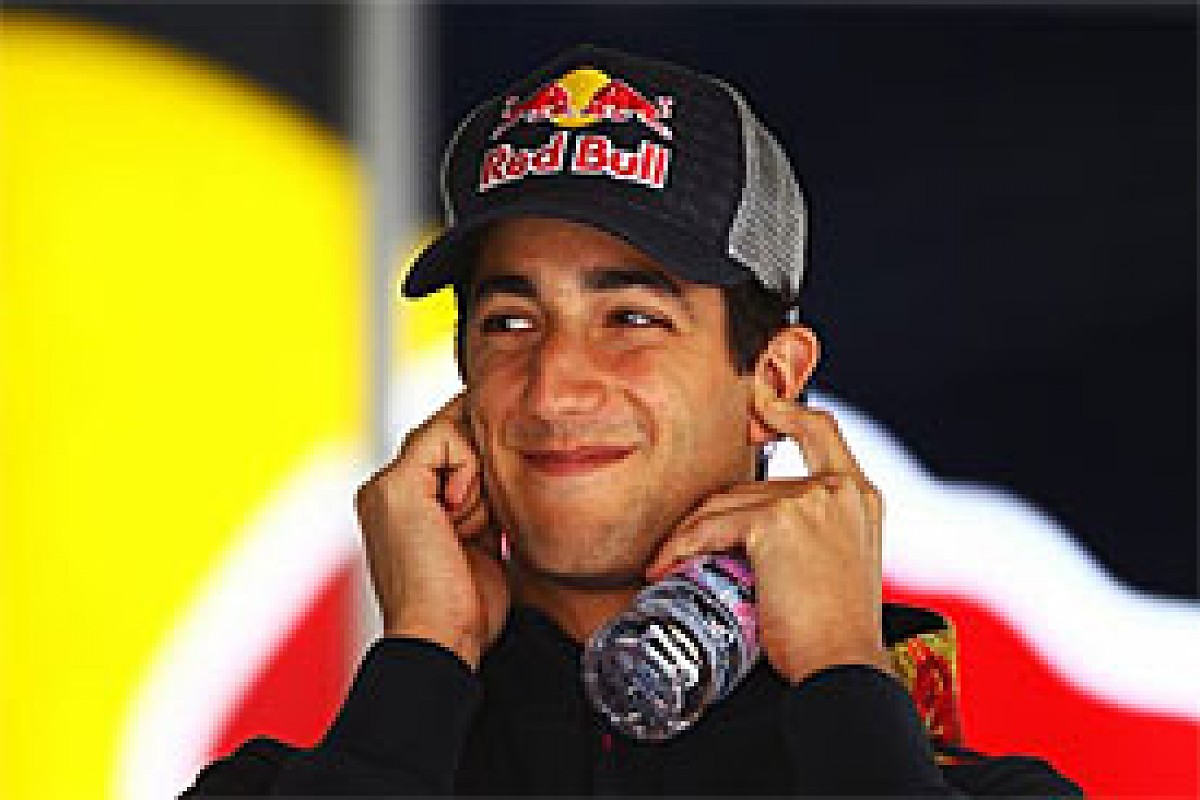 The Australian admits F1 is a dream come true © sutton-images.com
Q. Are practical things like seat-fittings taken care of?
DR: I am going to have to do it next week at the track. I spoke to the team and by the time their truck leaves, I think it leaves on Monday, I am still in Budapest or getting home. So it is not going to work going to the factory before next week. Hopefully, we'll make a nice mould at the track and get comfy for Friday.
Q. What about all of the procedural requirements? Has HRT sent you any info yet?
DR: We have talked and I asked if they can send me over some things, basically like steering wheel information. It will give me some information to look at after this weekend. Yesterday was quite hectic with it all. Now I am focused on the World Series for the next three days, come Monday I will change my mind over and concentrate on F1.