The 2011 Le Mans 24 Hours weekend marked the end of an era as Sir Stirling Moss announced his retirement from competitive motor racing.
He had been due to share his immaculate 1961 Porsche RS 61 with Ian Nuthall in the Le Mans Legends race which supported the Le Mans 24 Hours, but after one practice lap he decided that it was time to call an end to his illustrious career.
Sir Stirling watched the race from above his Porsche's pit stall and presented the trophies to the winning drivers, before sitting down for an interview with Autosport.
Q. What made you decide this weekend rather than any other to retire from competitive driving?
Stirling Moss: I suppose because I took the car on one lap - I was just going to do a run in practice - and I was going round quite slowly, and I suddenly thought that if I'm going to go as fast as feel I want to go, I'm going to be scared.
I've frightened myself before, of course, but never actually gone into a race realising that the speed was going to frighten me. My threshold of fear has come much closer. And I thought, 'I don't need this'. I do it for fun and that's not fun. So I decided, 'Well, I'm going to get out now.'
Q. Since retiring from Formula 1 you've been active in many other forms of motor racing. What are your feelings about historic racing?
SM: I think it's great fun. Nice people, and the cars are great. I enjoy it very much. It's a very social thing, much more so than the cut and thrust of Formula 1. When I was doing F1 it was still very social - as drivers we spent a lot of time together.
In the years since I've retired it's become less so, probably because of commercial pressures, but the kind of racing I've been involved in since then has been a very enjoyable.
If you take this Le Mans Legend event as an example, Duncan Wiltshire has brought together a lovely mix of people and machinery. So I've been very lucky to enjoy my motor racing throughout my career.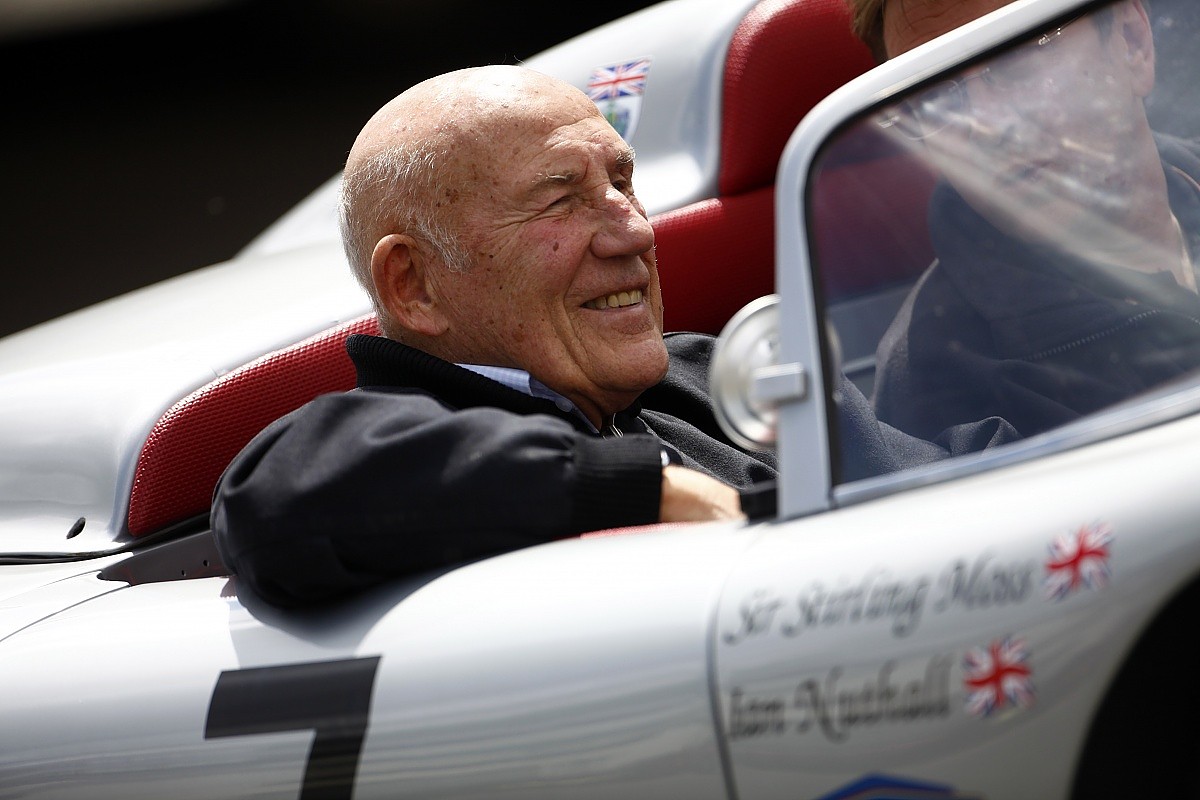 Q. Are there any cars you'd like to have driven, either in period or in historic racing, but never got the opportunity to drive?
SM: I'd have liked to have raced at Indianapolis, which was never feasible in my time because it meant taking too much time off. You had to be there for rookie training and all that sort of thing - the whole month of May. So it just didn't work because to go to Indy I'd have to miss at least four races that I might have won. I'm sorry because I'd have liked to have done it.
Otherwise, I must say I can't think of any cars I haven't driven that I'd have liked to. In sportscars I've driven the Ferrari GTO, and the short wheelbase one. It was a delight. I very much enjoyed driving Ferraris - the great thing about Ferrari is that I can't think of anyone who was killed while driving one because of a mechanical failure.
Some of the cars I drove - Lotuses and so on - the wheels were coming off left, right and centre. But I've driven some lovely cars - Maseratis, Mercedes - I've had a pretty good innings.
Q. You've broken your legs, you've broken your back, you had that colossal knock on the head at Goodwood - you've even fallen down a lift shaft. It seems that you're pretty much indestructible.
SM: Well, motor racing used to be really dangerous. It's dangerous now but back then it was even more so. And that's one of the reasons I wanted to do it. That's what kids are like! Would I have wanted to drive in today's type of Formula 1? I don't know.
It's so completely different and I certainly wouldn't want to exchange my time for today. They earn a lot more money, but the fun - I mean, when Lewis Hamilton wins a grand prix he has to talk to the television people and then go and speak to Vodafone. If I won a race I'd go off chasing the crumpet! There was no one to pay lip service to. Quite a different life!
Q. You've often said that the Maserati 250F was your favourite Formula 1 car. Do you have a favourite sportscar?
SM: Certainly the 250F was a great car to drive, perhaps not to win with. In sportscars, in my time, the circuits were very different. Nothing could look at the [Mercedes] 300SLR. Saying that, of course, around Monaco you wouldn't want one of those.
I think I'd be hard pushed to single out favourite cars and favourite circuits because I had great freedom to choose what and where I raced. With Rob [Walker] I didn't have a contract or even a handshake, I'd just say "Can we do this?" and he'd say "Ask Alf [Francis, his mechanic]" and we'd just do it. I was so lucky to be racing in that sort of environment. It suited my personality.
Q. What are your feelings about Le Mans?
SM: Well, it's embarrassing really because now they race from start to finish. In my era, because the cars weren't that strong, we weren't allowed to race. A team would say, "Take it easy - go as fast as you can but not too fast." And therefore I disliked it intensely. Now I think it's a tremendous race - an event I disliked so much has become one of the best races.
Quite often they would send me out as a 'hare' to break up the opposition, which I liked. I enjoy racing. I'm not a driver, I'm a racer. I liked going out as a hare and sometimes the car would last, sometimes it wouldn't. The cars now are so much more reliable - they can go flat out from start to finish.
Q. What are your plans for the future?
SM: I've retired from competitive racing but I'm still going to support it. I enjoy the scene and I think Motor Racing Legends do a fantastic job of organising these events where classic machinery can be raced as intended. I'm very happy to remain part of it.
I used to be paid to go motor racing, you see - whereas nowadays it costs a bloody fortune!