Montreal has thrown up some pretty unusual races in the past, which is due to a combination of the track breaking up, the tyres being right on the limit, and the harshness of the semi-permanent circuit on brakes and engines. Don't forget the 'wall of champions' either!
It's the complete opposite of Monaco in that there are lots of long straights and the top speeds are very high - over 200mph in a couple of places. But, paradoxically, the corners are generally slow and reward good traction, so just as we saw McLaren and Ferrari perform well compared to Red Bull at Monaco, I think we can expect that to be repeated at Montreal, but that just means there are five or six guys in with a chance of winning rather than one or two.
Any one of three drivers could have won in Monaco © LAT
We've had six races so far and what we know is that a combination of pace, skill and good fortune has enabled Sebastian Vettel to win the majority of them. There's no question that Lewis Hamilton was unfortunate in Monaco, or that Jenson Button would have won if the cards had fallen his way. As we know now, there was a sequence of events that led to the good fortune and the journey into the unknown of a 50-something-lap stint on a set of prime tyres. Nobody would have predicted that, so making a prediction for Canada is impossible. And isn't it great to be saying that after years of highly-predictable racing?
Can Ferrari be a factor?
The main issue with Ferrari this year appears to be a lack of downforce, and obviously with Monaco being more about mechanical grip, that deficit didn't really rear its head there. It shouldn't do so in Montreal, which doesn't have a fast corner to speak of, either.
Perhaps because of starting with less downforce, Ferrari will be in better shape in Canada. The team started with less than the likes of Red Bull and McLaren in the first place. It's not an exact science.
It's pretty normal that the fastest car over a season isn't able to dominate in Montreal.
What Lewis said
Lewis Hamilton wore his heart on his sleeve after Monaco, and has been criticised all round for it, which is perhaps a little unfair.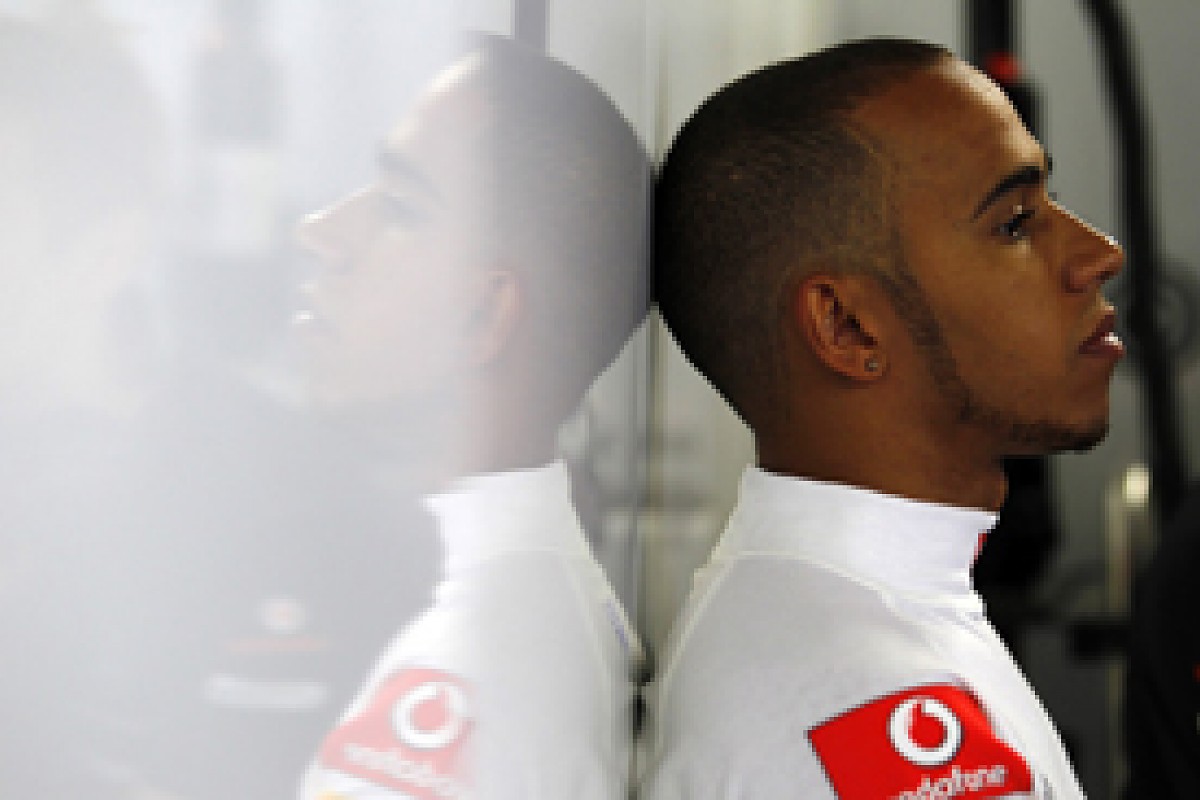 Hamilton's frustration overflowed in Monaco © LAT
People are forever saying that Formula 1 used to be better in the old days, when men were men and drivers would stub out their fags against the side of the car, get in, drive, get out, call the team boss a w****r and give the middle finger to the stewards too. They forever go on about characters like James Hunt and Alan Jones and how they wish drivers nowadays could speak their minds and act like that.
Then someone like Lewis comes along, gets frustrated over a weekend when he had the pace to win, but lost out for a number of factors - some of which were within his control and some of which weren't - says something controversial, and everyone turns on him, whacks him over the head with the metaphorical stick and complains about how it's outrageous and shocking. Come on guys, you can't have your cake and eat it!
I find his honesty refreshing. It's his right to say what he thinks, just as it's our right to say whether we think he's gone over the mark. It shouldn't be a case of having to apologise to the stewards though, unless he is clearly out of order. It's like when footballers argue with the referee; it shows passion and emotion, provided it isn't delivered with profanity and in a physically threatening manner.
I just hope that the stewards don't bear this in mind when something controversial happens next time with Lewis, and that they are able to deal with each case on its own merits. In sport as in life, defining what is correct and incorrect behaviour will often be a matter of opinion.
David Coulthard is a proud supporter of the Wings For Life spinal cord research foundation. For more information, click here.