Could you imagine yourself going to the cinema to see a film about any of Formula 1's current drivers? Okay maybe some of you would, but how about a movie entitled 'Prost' or 'Lauda'? What about 'Fangio'? Or, dare I say it, 'Schumacher'?
There's a good chance given that you subscribe to AUTOSPORT that the answer is probably yes to at least some of the above. Now think of a person close to you who has little or no interest in Formula 1. Would they go to a movie about any of those characters? Would they have even heard of them?
I bet they have heard of Ayrton Senna.
It can't have escaped your notice by now that the Senna movie has its UK release this week. Today, in fact. Hence AUTOSPORT is running several features on the great man on the website and in the magazine (next week) for you to celebrate the fact.
It's a film that is essential viewing for F1 fans, though it may be wise to treat it as a celebration of Senna's life rather than a sharply accurate and documented history of the Brazilian's career. It's more of a narrative that weaves its way through aspects of the psyche of perhaps the sport's most complex champion. The film has won awards at the Sundance Festival and has received almost universally strong reviews.
But the fact that the documentary-style motion picture (think When We Were Kings - the wonderful documentary about Muhammad Ali and George Foreman) has made it to a very public release at all says a huge amount about the enduring legacy the Brazilian left behind. And not only in the minds of motor racing fans young and old, but also those who remember his passing merely as a global news event in the 1990s.
If you listen to young drivers now, they often cite Ayrton Senna as an influence, Lewis Hamilton chief among them. Yet the 2008 F1 world champion was only nine years old when the Brazilian was killed. He hadn't even started school when Senna took his first world title for McLaren at Suzuka in 1988. It would be hard to imagine Lewis in a position to make critical judgement on Senna's talent at that age. You could argue though that this period of Hamilton's, or anybody's, life is when heroes are born. But for those icons to endure takes something else altogether.
So what is it about the mystical draw of Senna? We all know about the awesome speed and the resounding track presence, but he's not the only man ever to have possessed those qualities. And in real terms his statistics on their own no longer bear out as a peerless barometer against which to be measured - Michael Schumacher has long since eclipsed the important records.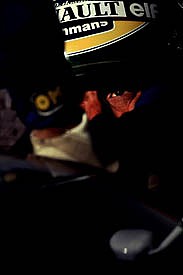 Ayrton Senna, 1994 © LAT
Still people who should know, people who care very deeply about these things, peers not only of Senna's time but of all time count him as the best there ever was.
How is it that Senna's standing remains impenetrable and unquestioned in the minds of so many people far beyond the sphere of motor racing?
"It's because he transcended the sport and his job, even before his death," says Senna's old rival from F3 and F1, Martin Brundle. "I think because he became a global icon as well as a racing driver - and I don't think he put any effort into [becoming] that by the way, that's just the way he was because he wore his heart on his sleeve - and because he was clearly so successful, people could associate with him.
"I think also he was pretty controversial and that kind of news always travels too.
"So because he drove with such commitment and such emotion, and not a little controversy, he was well known and ended up transcending the sport," he adds. "I was thinking about it as I was watching the Senna movie the other night. 'How did the bloke I'd be idly chit-chatting to at places like the Cadwell Park paddock end up being this international icon?'"
The reality is of course that Senna's fatal accident took place during a live global broadcast. It would be no exaggeration to suggest that hundreds of millions have now seen the moment his Williams-Renault FW16 careered into the Tamburello wall, at Imola, on the fifth lap of the 1994 San Marino Grand Prix.
It's also worth putting the circumstances into perspective. At the time, Senna was the world's most successful active F1 driver. He was seeking to recover his position as number one, having lost out to what he considered to be more competitive machinery, rather than superior driving, during the previous two seasons. He was, by then, the sport's biggest individual ambassador, a brand name like Lance Armstrong is to cycling, Roger Federer to tennis or Pele to soccer. And, at 34, he was fighting to hold back time with his great rivals Alain Prost and Nigel Mansell already gone from F1 and a host of young pretenders, led by Michael Schumacher, forging their way through. It was developing fascinatingly into the latest chapter in a wonderful human drama. And then he died. Just like that. No retirement, no announcement. No opportunity to say goodbye.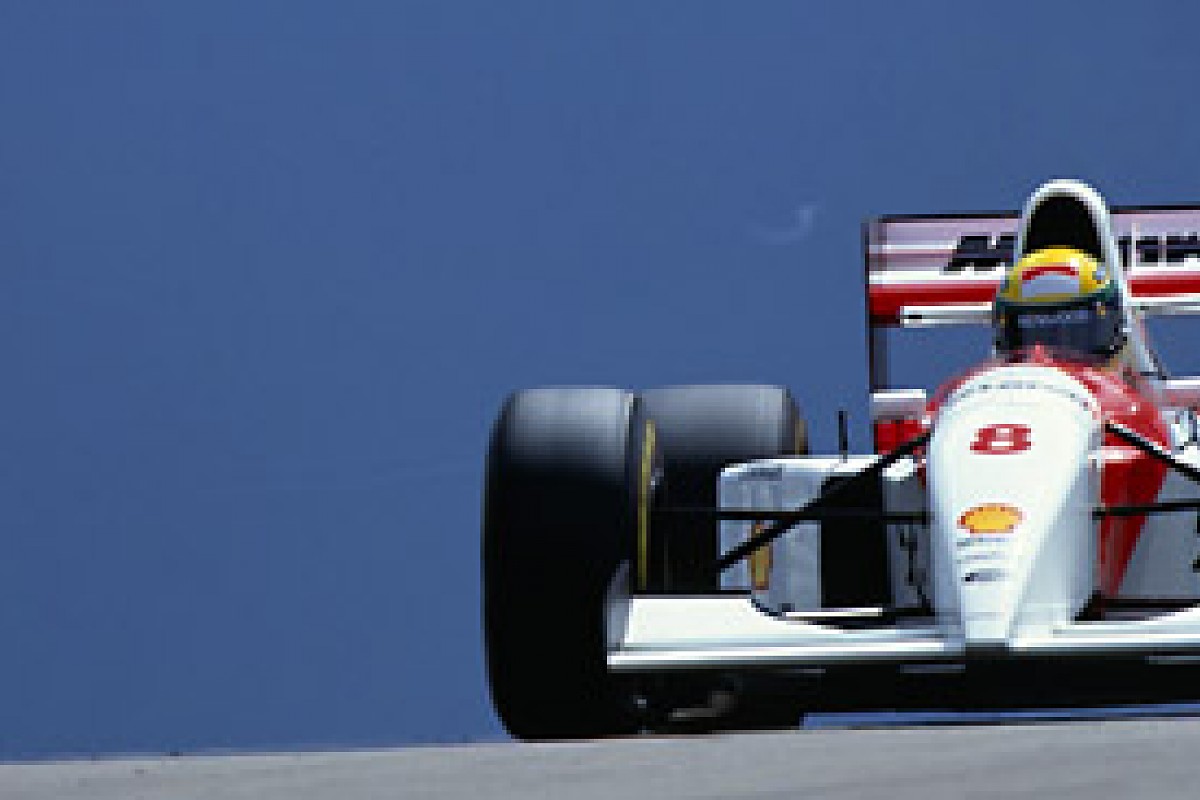 "How did he get on the radar of non-F1 people? I think we all accept that F1's footprint expanded hugely on his death because it was an international icon that had been killed in action," says Brundle. "For me, I always thought it was sort of up there with. . . I don't know, was it as powerful as when Princess Diana was killed?"
Inevitably the death of the famous enhances the legend, there's no avoiding it. But the way this happened, while Senna was at the very edge of his fame, was exactly as you would plan it if you were writing the story as a tragedy. But this was in real time.
Brundle: "It's a bit like when Elvis Presley died or that question, 'Where were you the day that JFK got shot?' It had that kind of impact. And it wasn't just petrolheads, he was known by people who wouldn't necessarily have watched a grand prix.
"I mean he was a very controversial character there's no doubt about it. Some of his actions we'd be appalled at today, the way penalties get handed out and all; they're all pretty trivial compared to one or two strokes that Ayrton pulled in F3 and F1 frankly. But Senna represented the sport, and he connected absolutely, whether it was his spiritual approach or just his God-given gift behind the wheel. Then of course he was very emotional and religious out of the car and he connected with a lot of people.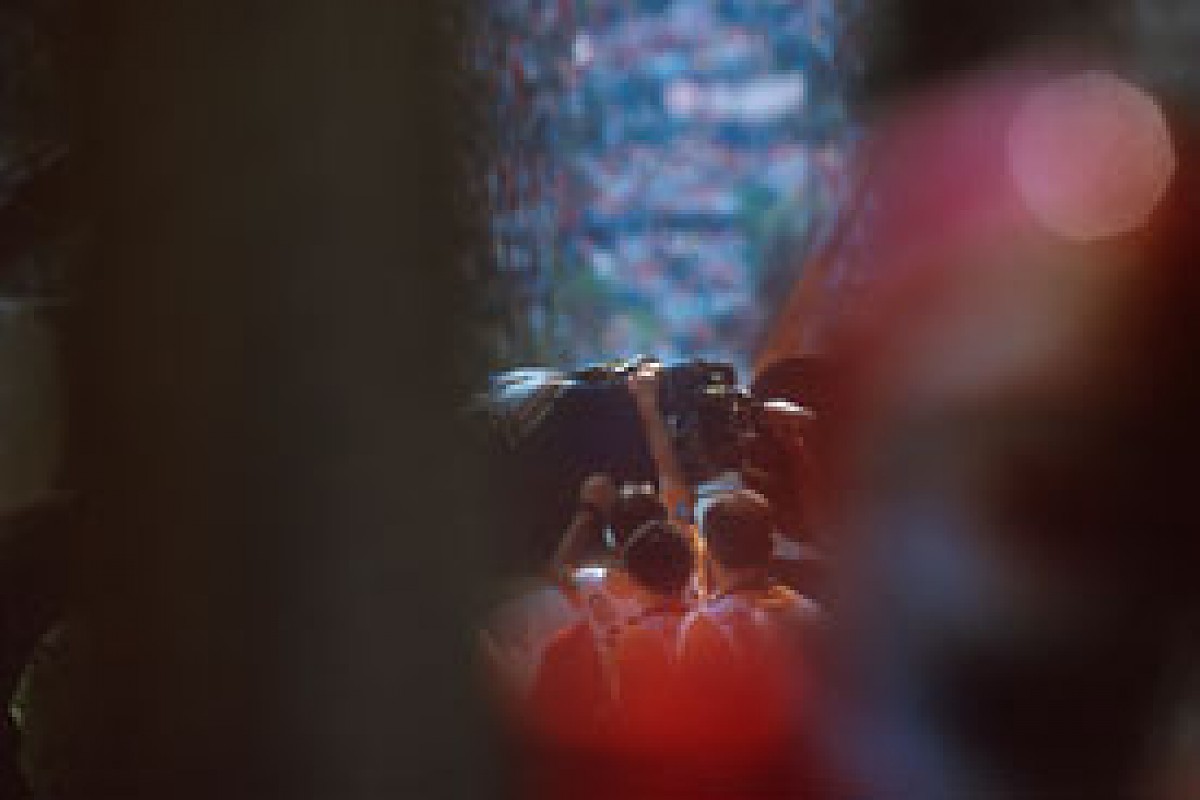 The wreckage of the Williams-Renault FW16 © LAT
"Roland Ratzenberger died the day before Senna, and he was very popular inside motorsport. That created a lot of sadness within the sport but he was unrecognised basically from the outside, whereas obviously 24 hours later the whole world knew about Senna's death."
Williams co-founder Patrick Head, who worked with Senna in 1994, agrees that the Brazilian's death contributed to the legend, but argues that isn't necessarily what sets him apart from other greats or what inspired people to make a movie about him in particular.
"I don't really agree that it would be impossible to make a movie about a modern driver like Fernando Alonso, but Ayrton was a very intense, and certainly quite a cerebral character at the racetrack - I didn't really know him outside of the racetrack," he says. "And obviously he was very impressive to people not only in his race wins but in his qualifying and the way he went about it. Meanwhile, very sadly obviously, but to some extent it may be the fact that he died dramatically may be another factor. It would be a pity that people have to die to make a movie [viable]."
And that's the point isn't it? Senna's death, while dramatic and public, wasn't the whole story. And though it may be the shell that contains the mystique that intensifies his legend, it has nothing to do with the yoke that feeds it.
If it did, surely then Gilles Villeneuve, Jim Clark or perhaps even Mike Hawthorn would command a similar position in the minds of so many beyond the realms of motorsport. They don't of course, because Senna was so much more than a driver to the general public. He was an icon. Between his religious beliefs, his intensity when being interviewed (which he appeared to take so much more seriously than frequently occurs today) and his philanthropic approach to problems of his native Brazil, by the time Senna died, he was a truly global celebrity. One who happened to race cars very, very well.
Sir Jackie Stewart, who features prominently in the film, has a unique take on how Senna transcended his F1 fame in the hearts of many. He believes firmly that much of it was down to laying foundations for a life beyond F1, and it's something he says Senna's generation of drivers was doing much more than the stars of today.
"I was with Ford for 30 years, with Goodyear for 17 years, with Elf for 17 years, with Rolex for 40 years; so there were activities going on that kept me present if you like [after racing]," says Stewart, who also became a television presenter with ABC after retiring from racing in 1973. "The modern driver doesn't do much outside the real sport.
"Look at how David Beckham has done well [beyond his football teams]. Beckham recognised the commercial logic of being dressed well, presented well. You put it all together and he looked respectable when he represented England for the World Cup bid, he was a big feature because there was no other footballer there.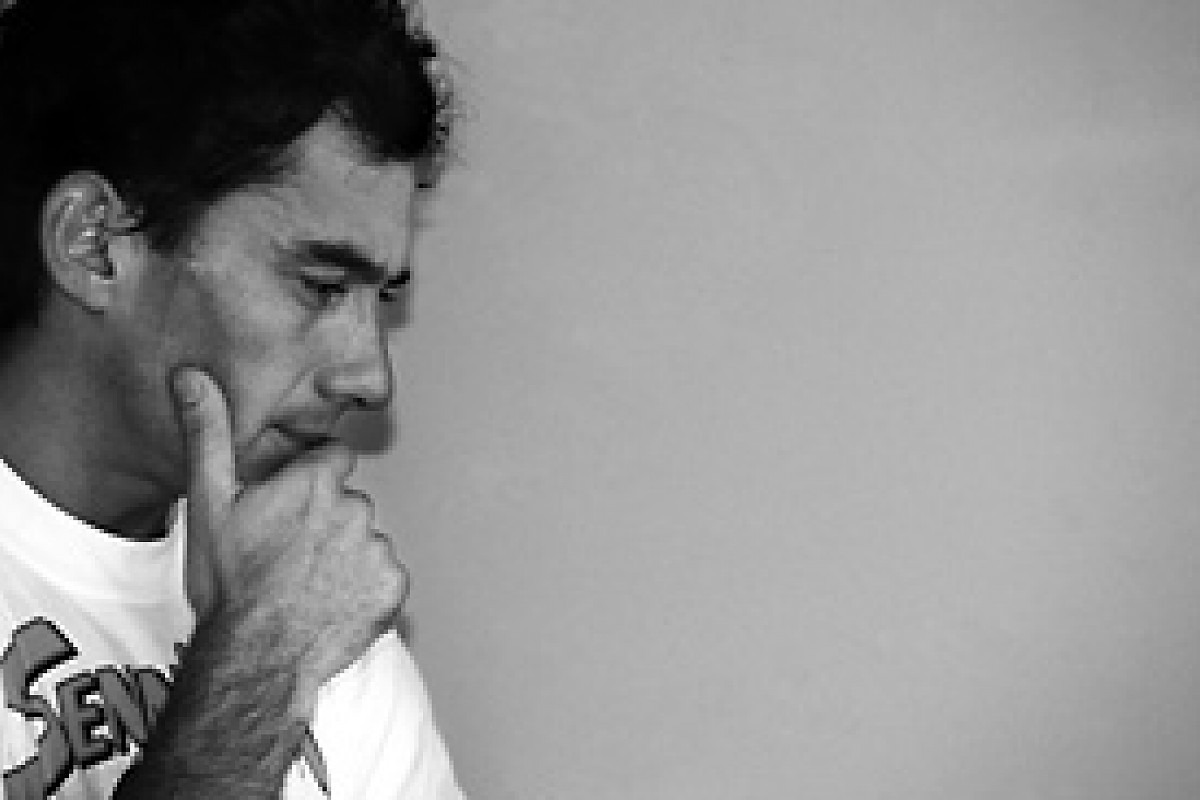 Senna was an icon on and off the track © LAT
"So why wouldn't today's drivers want to present themselves differently, be commercially more valuable? Because they make a lot of money out of driving cars and they don't have to do the appearances and the associations.
"I think that that's not good for them long term. Look at me. If you came with me when leaving the track now, you would be amazed at the number of people that have got photographs, and not from today. But the fact that they brought them along... where the hell did they get them? And why was it interesting? I don't understand it, I'm amazed. When I go places the recognition factor is huge, and that's because of all the relationships I've had and the identity I have.
"I'm making more money than most drivers on the grid and continue to, because there is no free lunch! But I think Senna would have done that too.
"Senna was ready to stop, and I know that because he was calling me. We were speaking sometimes two or three times a week. From the 1993 Australian Grand Prix in Adelaide [in November], up to when he died, we were talking at least two or three times on the phone, minimum. Because of safety, he wanted to do something... and this after he'd declared that he would never speak to me again after the interview."
The interview Stewart refers to appears in the film, and while it's better left for you to watch the movie than detail it here, it's worth making a mental note that Sir Jackie insists to this day the questions he asked that enraged Senna so much were well researched and factually correct.
Brundle agrees with Stewart on the point about identity, but he adds that the process of media and fame management is more automated now than it was in the 1980s and early '90s, during the period of Senna's F1 career.
And while drivers in those days were more approachable and paddocks more accessible for fans through open tyre tests and lax gate controls, it's true to say that their personal public identities were not only ones they had themselves sculpted, but they also weren't subject to constant multimedia scrutiny. There was no internet.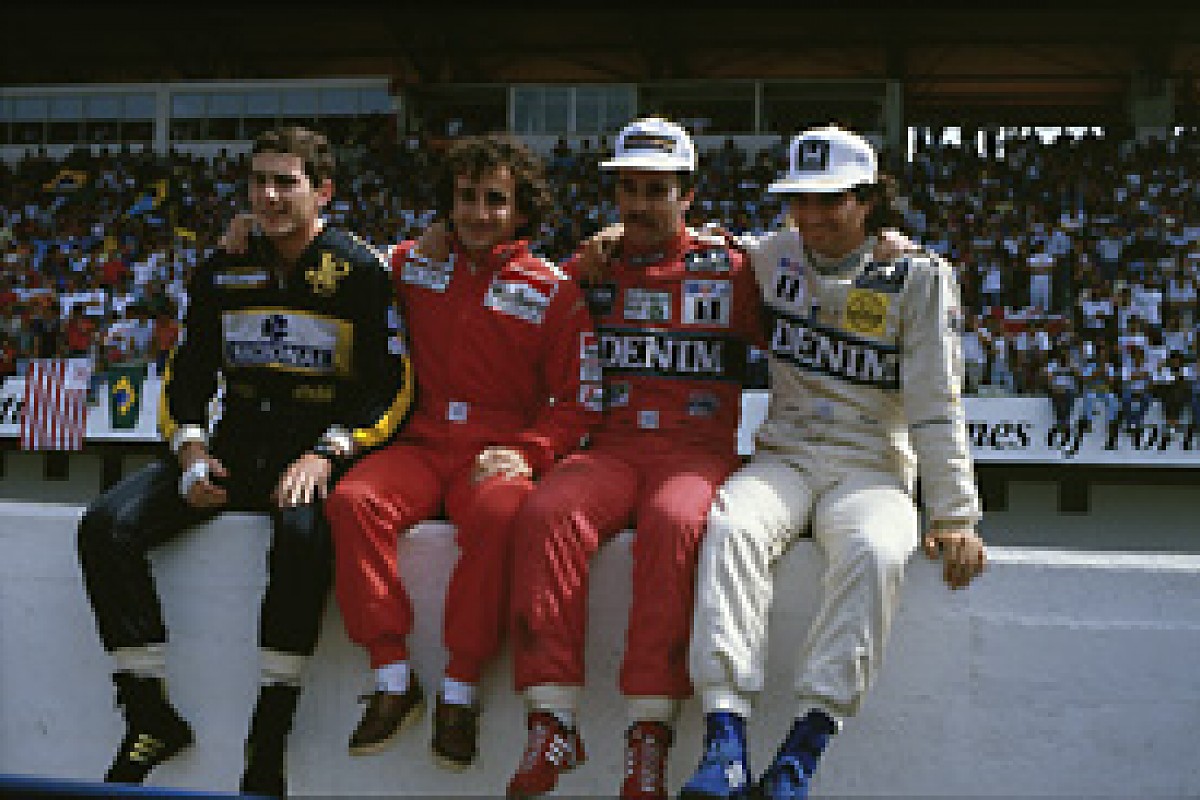 Senna, Prost, Mansell, Piquet, 1986 Portuguese GP © LAT
And thus drivers like Senna, Prost, Nigel Mansell and Nelson Piquet maintained an element of mystery about them. They were perceived as men fighting mighty machines, roaring across the globe, unconcerned by the banalities of fashion and modern culture. They were their own men - and none was perhaps more forceful in his approach to this aspect than Senna himself.
"I think that's right, I think you could write a couple of chapters on that but I think it's for a number of reasons," says Brundle. "First of all now you've got multimedia and the internet and hours of TV coverage globally and you know the drivers [as individuals] far better. I mean we'll interview Lewis [Hamilton] more times in a grand prix than the BBC interviewed me in my 10-season career because there wasn't any airtime.
"There's a lot more media around F1 so I think you do know these people much better and you can click on your laptop or your phone and see pictures on Twitter and so on. Of course you've also got the viral stuff going on now from the sponsors. But there isn't quite the mystique about the drivers now that you've got on-board cameras, pit-to-car radio and while they're buried inside the cockpit you do get a lot more access to them.
"Also back then the cars were flame-throwing, angry, scary things that could kill you or smash your leg to bits. I think there was something a bit more gladiatorial about those days than there is today."
Head says something similar, and while like Brundle he is cautious to suggest that it was better back in the '80s, he does point out things were very different.
"They were," he says. "The safety aspects that the cars provided were nowhere near as high and the simulation tools and the general knowledge of the cars was very much less and also particularly with the turbo cars, they were pretty difficult. You had this extraordinary situation of suddenly an extra 30-40% power in qualifying than they would have for the rest of the weekend. That was quite challenging for the drivers."
Senna was a master of qualifying. Twenty-nine of his 65 pole positions were achieved in the turbo era, and until the end of 1988 when the technology was banned, that represented more than a third of his total qualifying participations. His tally is still the second highest, 17 years on from his death.
Head makes the further point: "I think GP drivers in those days, certainly the successful ones, were mostly in their high 20s, or maybe their early-to-mid 30s. They were probably a bit more mature, in years at least, than they are now."
Perhaps this is the reason that while the makers of this film, director Asif Kapadia and screenwriter Manish Pandey, gathered more than 15,000 hours of footage from official FOM sources to handycam moments recorded behind the scenes, you don't feel overexposed to Senna having watched the movie. Rather you leave it feeling like you want to learn more.
In the end, though, while all these factors played their part in enhancing Senna's memory, there is no getting away from the fact that he was an incredible racing driver in a period when the sport was perhaps more popular globally than at any other time in its history. And at a time when he faced ferocious competition not just from Prost - whose own approach to racing was so different and less outwardly emotional that it has fuelled debate for 20 years about their three-year duel - but from giant characters like Mansell, Nelson Piquet and Keke Rosberg. All of them great world champions in their own right.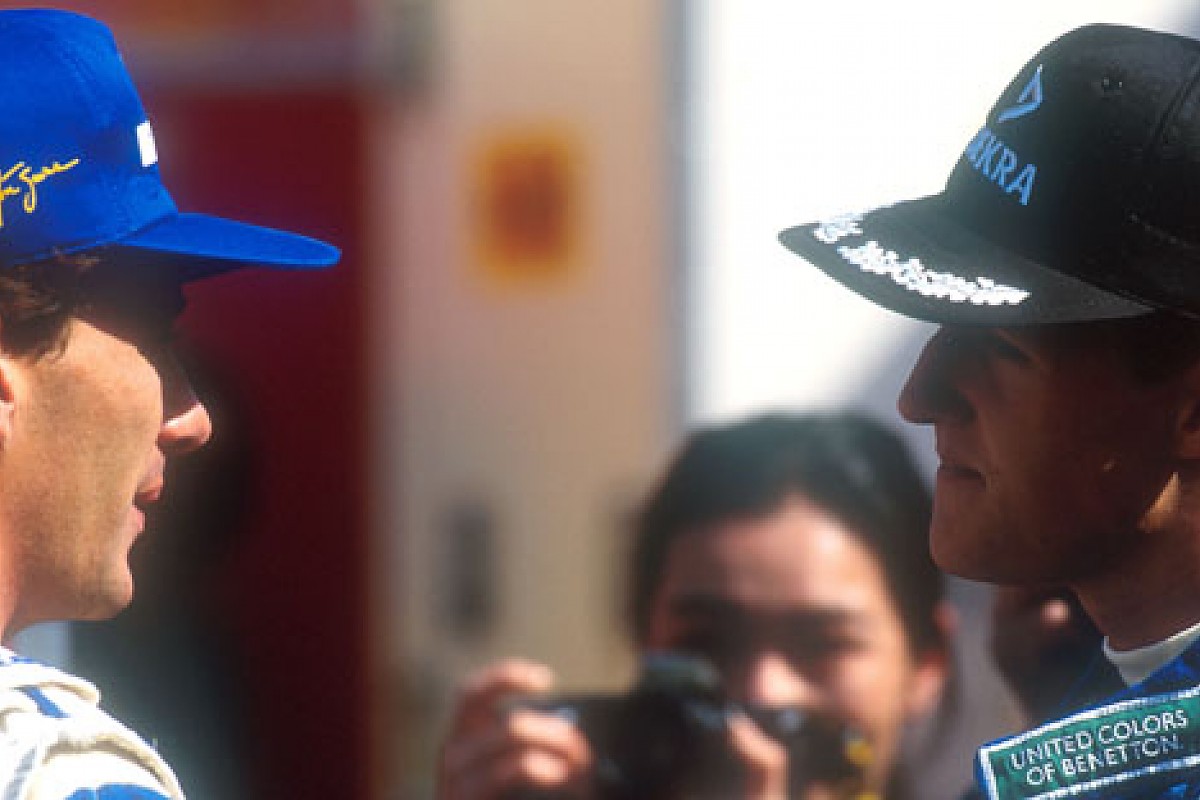 And yet if you consider Senna's reign at the top to begin from his first title-winning campaign in 1988 through to 1993, it's not hard to build an argument that he was the best of them all. Both statistically and in his unrelenting approach to all aspects of his craft, good and bad.
"He'd be the first man to run you off the road and then the first man to run back and see if you were okay," recalls Brundle. "You see that all the way through the movie. But that's the way he was, he raced with his heart and his head followed.
"That's what made Senna the man he was and why he was so special. He was driven beyond belief."
So does the movie capture these aspects of Senna?
"There was the story and how it ended, but he was also a very enigmatic and reflective individual who had tremendous charisma," says McLaren team principal Martin Whitmarsh, who worked with Senna closely. "It's a very powerful movie for those that know him - I don't know how powerful it is for those that didn't, although I hope and think that it would have been. But it's very poignant for those that knew him. And there was this great feud with Alain [Prost].
"I'm not sure that the movie is quite as kind to Alain as it might have been, but that feud adds to the story of this very enigmatic, Latin guy who all the girls thought was very good looking!
"I don't know anyone who knew Ayrton. Ayrton, I believe, was an absolute competitor and he was absolutely private. I hear people say that they were his good friends, but I don't remember so many people being around him.
"He was very private and I don't know that many people knew the real Ayrton Senna. I wouldn't claim to be one of those people even though I worked with him for four years. A lot of people believe that they did, or say that they did, but I wouldn't."
No wonder then that there will probably always be a desire to know more about the man. The movie is a good place to start.