Turkey Personal scoreboard
Sebastian Vettel is back at the scene of the race that could have cost him last year's world title, as a collision with his Red Bull team-mate Mark Webber forced him to retire. The 2009 race was not a lucky one either as he started from pole, but lost the lead on the opening lap after a mistake leading onto the long back straight. He finished third.
Vettel and Webber collided last year © LAT
Istanbul was, however, the track where Vettel first drove on-track in an official grand prix weekend, as a Friday test driver for BMW Sauber in '06.
Vettel has started from the front row for each of the last eight races (from Singapore last September). The last driver to chalk up more consecutive front-row starts was Damon Hill, who managed 17 in a row between the '95 Australian and '96 Japanese Grands Prix.
Mark Webber started from pole in Turkey last year and was leading until that collision with Vettel damaged his car and allowed the two McLarens past.
He also performed better than his German team-mate in 2009, when he finished second, despite starting three places lower than Vettel. The '07 race was the only one in Turkish Grand Prix history in which Webber did not start from a top 10 position.
Webber is aiming to set the fastest lap for a third consecutive race, having done so in Malaysia and China. The last man to manage three in a row was Kimi Raikkonen, who did so in Belgium, Italy and Singapore in '08.
Istanbul caused Lewis Hamilton problems in 2007 and '08, a puncture blighting his progress in the former race and the use of an unusual three-stop strategy putting him out of contention for victory the following year.
He did, however, recover to win last year's race and has a great qualifying record in Turkey with front-row starts in '07 and í10 and third on the grid in '08.
Jenson Button won in Turkey for Brawn in 2009 and finished second to his McLaren team-mate Hamilton last year. The '09 win was his sixth from the first seven races of the season, but was also the last victory of his title-winning season.
Button's qualifying record in Turkey is inconsistent, the Briton having failed to make the top 10 in three of the last six years, although he did make the front-row in '09.
Fernando Alonso scored three podium finishes from his first three Turkish Grands Prix, from 2006-2008. Since then, however, he has gone through a barren spell, with 10th place in '09 and eighth last year his two worst results at the circuit.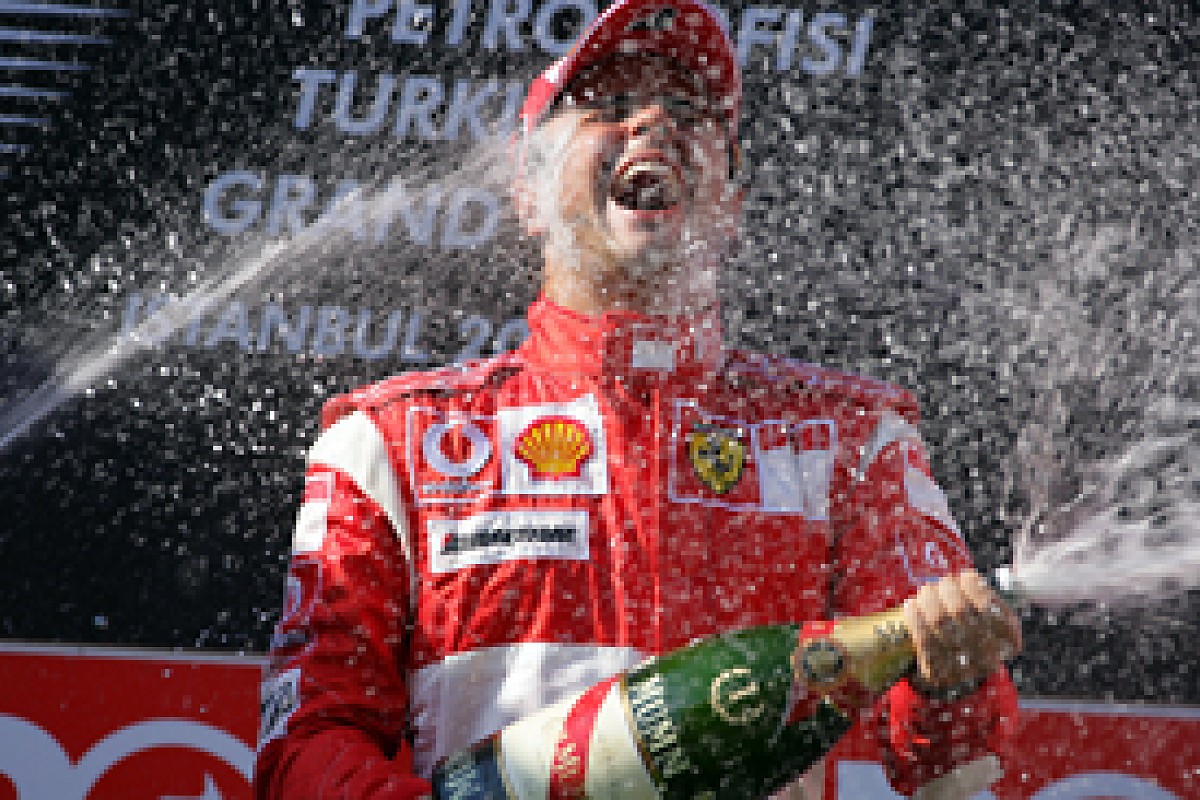 © LAT
Felipe Massa was the King of Turkey from 2006-2008. Not only did he take his maiden F1 pole position and win in '06 - impressively ahead of his Ferrari team-mate Michael Schumacher - but he then stretched that record to three consecutive wins - each one from the front of the grid - in '07 and '08.
Unfortunately for the Brazilian, that form has not been repeated since and although he has managed a points finish in each of his visits to Istanbul, he has not been on the podium in any of the last three Turkish Grands Prix.
Michael Schumacher was third in 2006 in a race where his championship rival Alonso was able to gain vital points on him thanks to a mid-race safety car that shuffled the pack. Last year's Istanbul race marked Schumacherís best result of the year - fourth - although the Mercedes driver repeated that result in Spain and Korea.
Nico Rosberg retired from his first Turkish Grand Prix in 2006, but has finished in the points every time since. His best result, fifth, came in '09 for Williams, and he repeated the achievement last year for Mercedes.
Nick Heidfeld has started five times at Istanbul, but has not managed to better the fourth place that he achieved in 2007 for BMW Sauber. The last time he raced in Turkey, in '09, he failed to make the top 10 in either qualifying or the race.
Istanbul has brought out the good and the bad in Vitaly Petrov. Last year he reached Q3 - and therefore the top 10 in qualifying - for the first time, in what was only his seventh grand prix. In the race, he was on course for a strong eighth place, but had a tyre punctured by Alonso's Ferrari and dropped to 15th. The fresh rubber fitted at an unscheduled pitstop did allow him to record the first - and so far, only - fastest lap of his F1 career.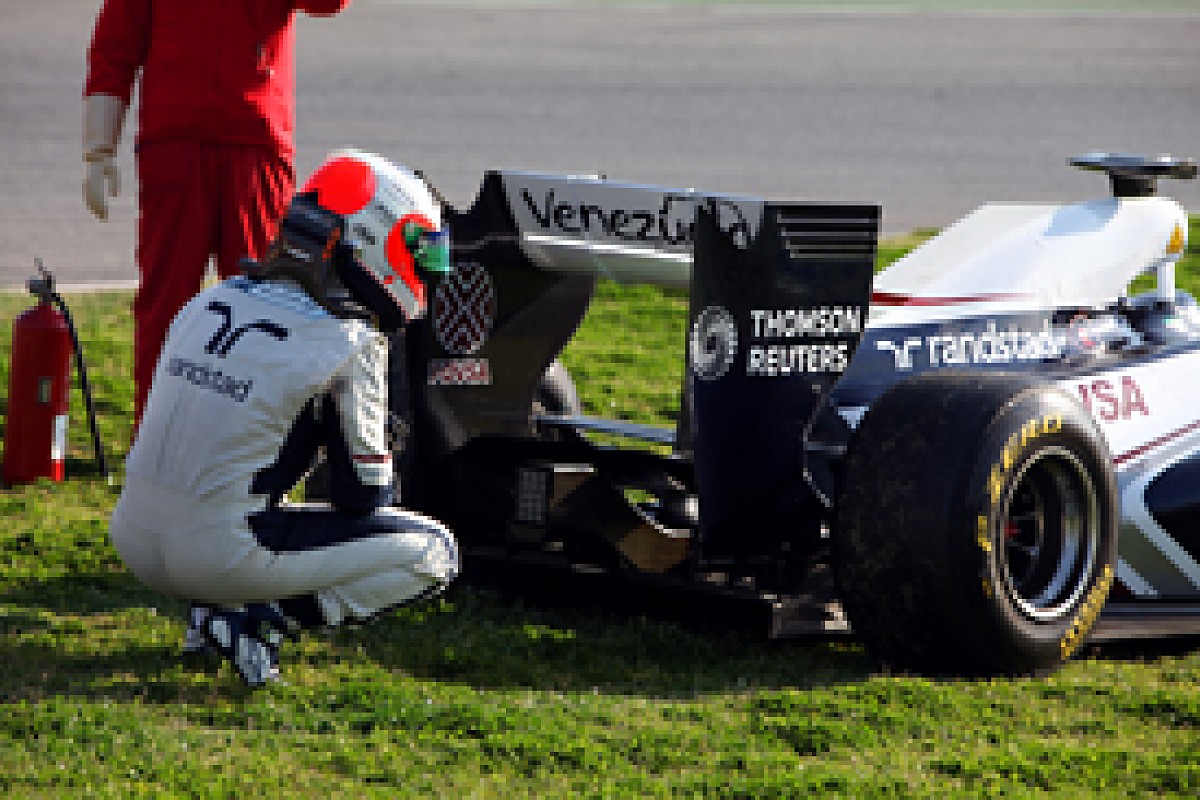 Barrichello has had an awful start to 2011 © LAT
It's been a terrible start to the year for Rubens Barrichello, and statistically, Turkey does not look like improving his fortunes. Just one points finish in Turkey - at the 2006 race for Honda - makes for sorry reading. Even when he was on course for a good result, in '09 when he qualified his Brawn third, his race was ended by a seized gearbox.
Pastor Maldonado has never started a grand prix in Turkey, but has made six GP2 appearances at Istanbul. His victory in last year's feature race at the circuit came along with the fastest lap.
Adrian Sutil has scored points in Turkey only once - a ninth placed finish last year being the Force India driver's best result. He has never qualified in the top 10 either.
The GP2 record of Sergio Perez in Turkey brings up a little bit of everything; an accident, a disqualification and a seventh placed finish that was achieved last year after starting form the back of the grid.
Sebastien Buemi has never got near the points in Turkey and has finished 15th and 16th in his Toro Rosso for the past two years - each time lapped.
Heikki Kovalainen has scored points only once in Turkey, and that was in his rookie F1 season with Renault in 2007. He added to that sixth placed finish with a front-row start the following year for McLaren, but was only 12th in that race after making contact with Raikkonen's Ferrari and suffering a puncture. He has not made the top 10 of the grid since then.
Prior to last year, Jarno Trulli had finished every one of the Turkish Grands Prix he had started, his best result being a fourth place for Toyota in 2009. A number of hydraulic glitches on his Lotus ended that run, however.
Vitantonio Liuzzi has never managed a top 10 spot in qualifying or racing at Istanbul. That's despite a superb drive in 2008, when he hauled his Toro Rosso up from 18th on the grid to eighth, before spinning off, bringing out the safety car that ultimately ruined Michael Schumacher's hopes of winning and handed Massa his maiden GP victory.
Despite two good seasons with Toyota, Timo Glock has never qualified higher than 13th in Turkey. The Virgin driver managed his only point at Istanbul with his former employer in 2009. He did, however, win the GP2 sprint race at the circuit on his way to the '07 title.
Jerome d'Ambrosio has barely made an impression in the six GP2 races he has started at Istanbul. His best result was an eighth place in last year's sprint race for the DAMS team.
Team performances in Turkey
Red Bull has never won the Turkish Grand Prix, despite having had Vettel on pole for the last two years at Istanbul.
The 2009 event was a disaster for McLaren as both Hamilton and Kovalainen missed the top 10 in qualifying and the race. Other than that, the British team has been extremely competitive in Turkey, having won in '05 with Raikkonen and last year with Hamilton. Since Raikkonen's pole in '05, McLaren has had a car on the front row three times.
Ferrari won in Turkey for three straight years thanks to the efforts of Felipe Massa from 2006-2008. Since then, the Italian squad has managed neither a podium finish, nor a front row start.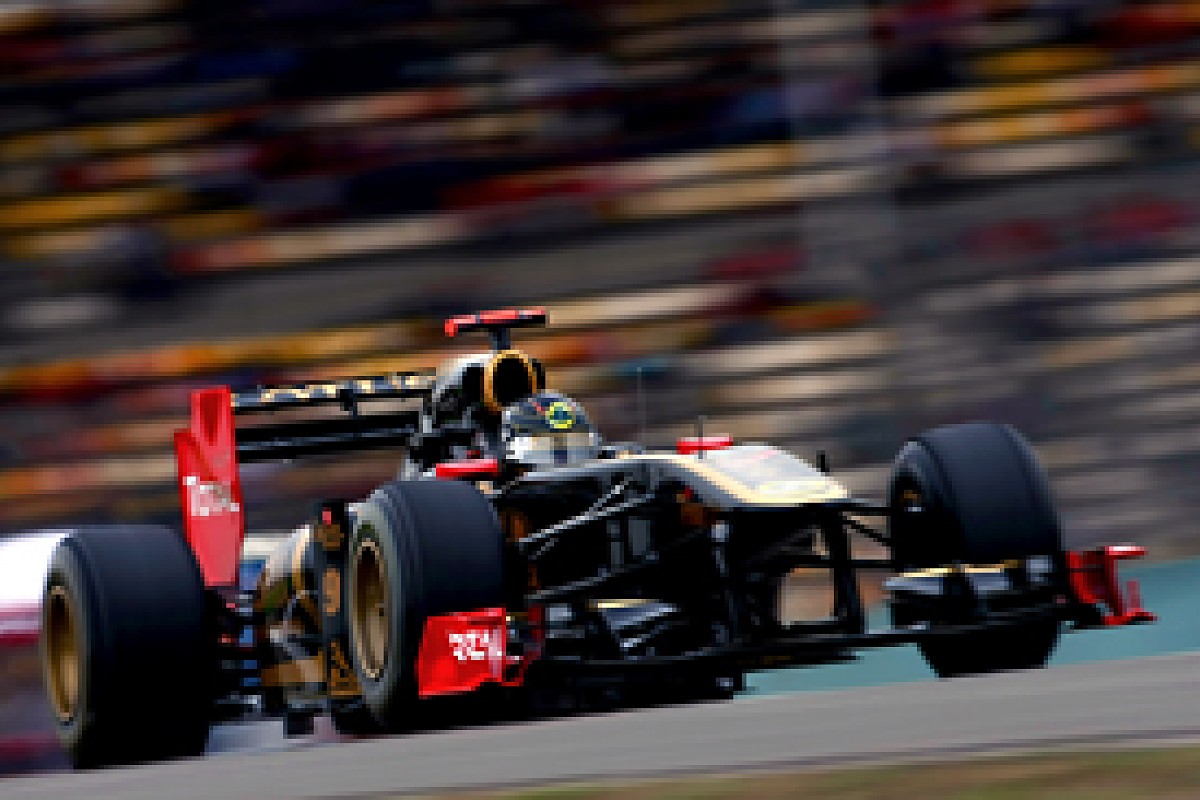 Renault has never won in Turkey © LAT
Renault has never won in Turkey, but did manage podiums from Alonso in 2005 and '06. Since then, it has not registered a finish better than sixth - which it has achieved three times. Curiously, its best car in qualifying has started seventh for three of the past four years.
Last year was the first time Williams failed to get a car into the points in Turkey, with Barrichello its best finisher in 14th.
Force India has scored points in Turkey only once, Sutil coming home ninth in 2010. It has never managed a top 10 start.
At least one Sauber has finished in the points in the last four races at Istanbul (including its stint as BMW Sauber). The team has also had a car in the top 10 in qualifying on each of those occasions.