Asking when sleeping giant Williams will rise from its slumber has become a Formula 1 cliche. Over a century of races have been and gone - 108, to be precise - since a Williams driver last stood on the top step of the podium. The team's worst-ever start to a season, with zero points and a best result of 13th, suggests that it could be some time before we see the signs of stirring that so many yearn for.
If something has slumbered for over six years, it's reasonable to question whether it isn't sleeping at all. To develop the metaphor, perhaps Williams is more accurately regarded as a comatose giant? After all, 42 races have been and gone since one of its drivers even made the podium. The statistics leave no room for doubt: Williams is firmly in the wilderness.
What everyone wants to know is, why? Before getting into that, let's take a step back.
The F1 goalposts have moved in recent years and just because Williams has achieved incredible things in the past doesn't mean that it should be doing some now. While it has maintained the respect and reputation of a great engineering-driven team, it is currently only the sixth biggest team in F1. In terms of personnel and resources, it's behind Red Bull, McLaren, Ferrari, Mercedes and Renault. Last year, it finished sixth in the Constructors' Championship behind that same list of teams. So let's call that a par performance.
These factors also make Williams the smallest of what you might call the 'proper' F1 teams. It's a curious distinction, but unlike Force India, Sauber and Toro Rosso, the three teams ranked directly behind Williams last year, it makes its own KERS system (and in the case of the first two, the gearbox as well!). It is also the main team for engine supplier Cosworth.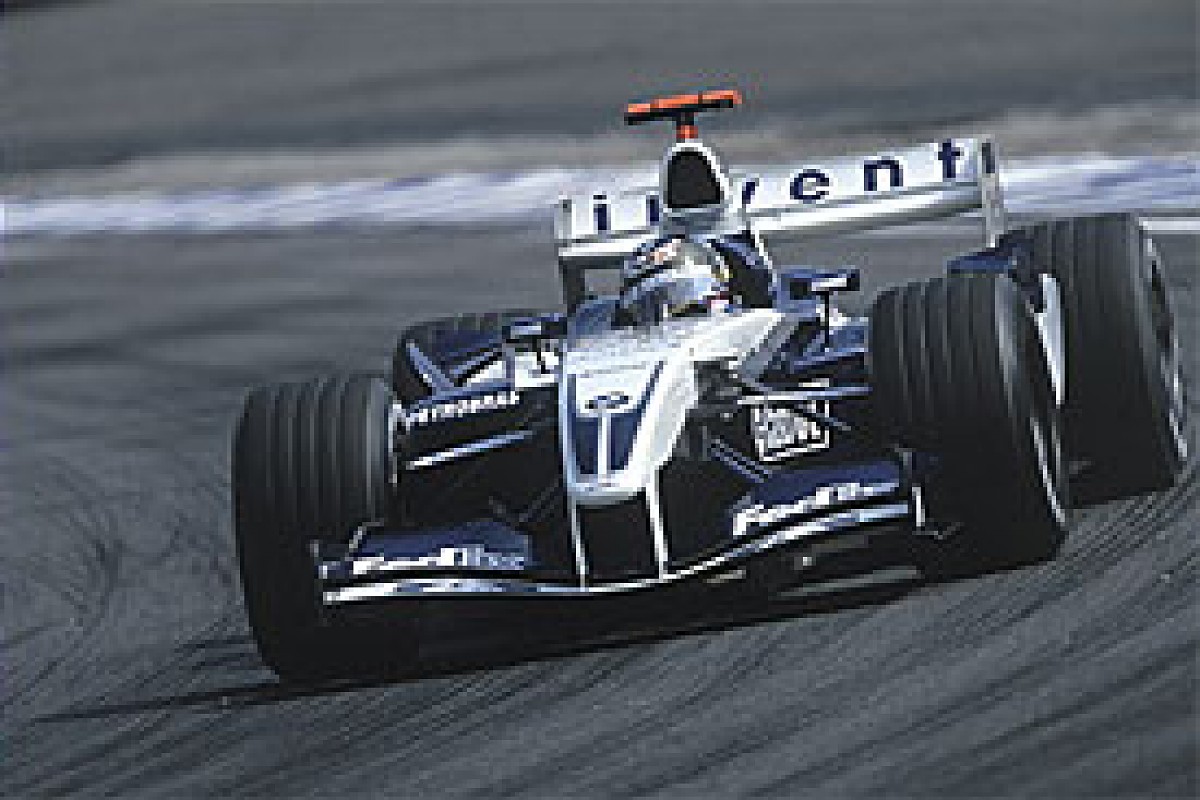 The last Williams win was nearly seven years ago © LAT
On the one hand, Williams uses this to its advantage. Its in-house gearbox is a masterpiece of engineering of the Adrian Newey school, pursuing the design philosophy of maximising the unobstructed airflow at the rear of the car to the nth degree. Take a look at Giorgio Piola's illustration on page 37 of AUTOSPORT magazine on March 31 to see just how extreme the packaging is.
Remarkable as that feat is, the down side is that it does inevitably mean that its budget is stretched more thinly than the other five outfits at the front that also make their own boxes. That doesn't necessarily mean that it should set aside decades of history and become a customer gearbox team, but it illustrates a point.
While sixth can be considered to be Williams's natural level, even when it wasn't the biggest team in the past it could win titles. Beating par is a realistic target and despite currently languishing 11th in the Constructors' Championship, if the flashes of speed that the FW33 has shown suggests that qualifying in the top dozen positions on merit is eminently possible in the short term.
But the bottom line is that, over the past three years, Williams has finished sixth, seventh and eighth in the Constructors' Championship. Ask anyone in the team and they will tell you that it's simply not good enough. As a result, the team has entered into a period of soul searching.
Williams chairman Adam Parr - who is now in day-to-day charge of the team as part of the great Sir Frank Williams's much-vaunted succession plan, the effectiveness of which could define the whole future of the legendary outfit - agrees that is the case.
After the Malaysian Grand Prix, where neither car made it into the second half of the race, a Q&A with Parr was released by the Williams press office in which he said "every aspect will be reviewed, nothing is sacred, but we will do this methodically and not in a reactive way."
Strong words, but more than just PR bluster. A chat with Parr himself reveals just how seriously this process is being taken.
"Firstly, there is no question amongst the 490 people in our team that we are not where we need to be," he says. "Secondly, this is my fifth season with the team and broadly speaking the methodology that we are taking to car design and the development process is the same. And we've had a very stable group of people. We are where we are and it's not good enough.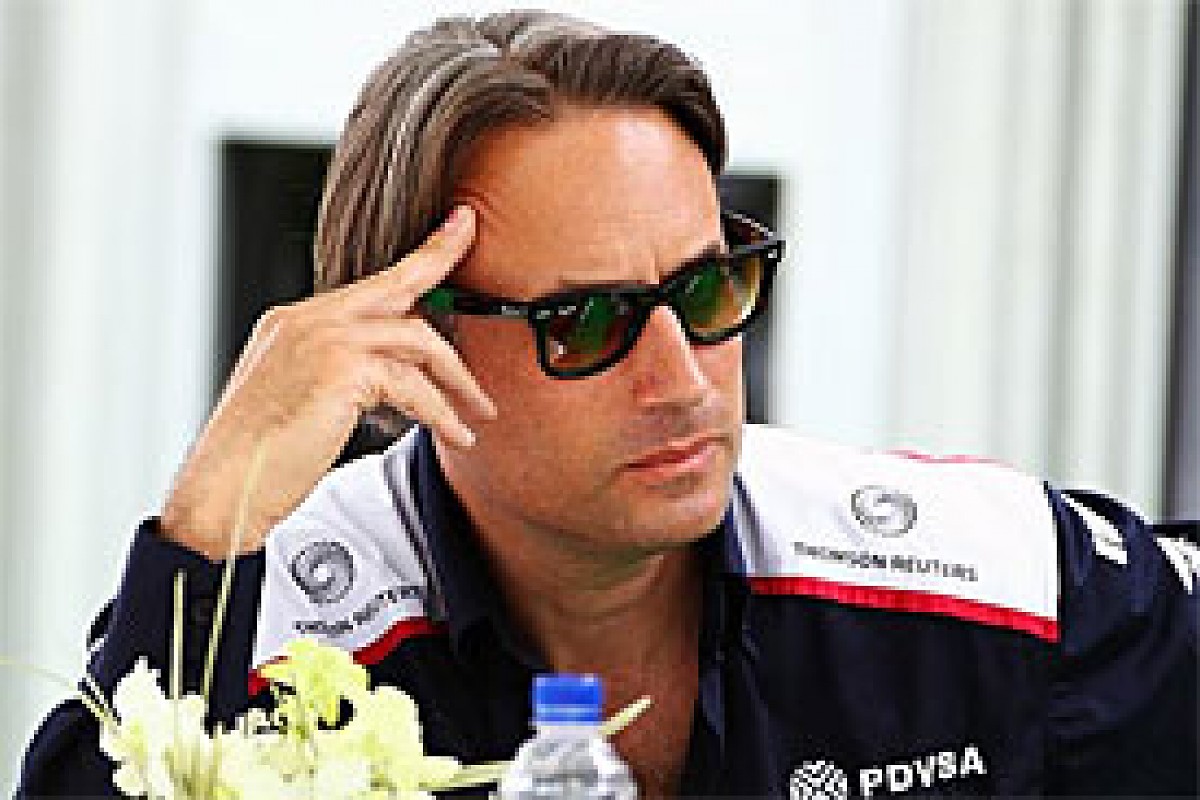 Adam Parr © sutton-images.com
"What we are doing is saying do we understand where we are not strong and where we are good - and I think we do. We have gone through that process. And are we in position to strengthen the team? Yes, we are. It would be premature for me to say what our plan is, but I think it's a combination of things."
Which begs the obvious question - what are these things?
According to the rumour mill, it's all about technical director Sam Michael. He told AUTOSPORT last week that he was willing to fall on his own sword if in the best interests of the team and admits that, as technical director, he is ultimately responsible for the performance of the car. Williams's bad start to the season is because its car hasn't been quick or reliable enough, so to solve the problem get rid of Michael. QED.
But 'dropping the pilot' would be a superficial and, most likely, ineffective move. Despite the fact that sacking Michael would be a high-profile fix, and would certainly be a stock market-pleasing move after a worrying drop in share value, it might prove to be a totemic gesture. This would certainly be the case if it wasn't part of a far wider package of changes.
Michael admits that when he was first appointed technical director in 2004, he had a lot to learn. But since then, he has emerged as one of the hardest-working tech bosses in the paddock. Tellingly, were he to become a free agent, there would be plenty of teams interested in his services. If anything, losing Michael - for it is still possible he could walk of his own volition - would be a big step backwards for Williams.
Rubens Barrichello, a man who knows a thing or two about great technical directors having worked with Ross Brawn for years, hints that there is a little more to it than that.
"He's doing more than he should be doing, to be honest," says the Brazilian. "There is too much on his back. He is very good and I'm sure that he can do the job."
Barrichello wouldn't go into too much detail, but what he is hinting at tallies with team sources that describe Michael as overworked with inadequate support below him - not necessarily in terms of quality of people but more in terms of structure.
As technical director, he is also responsible for those working for him, but how far has he been allowed to set up the technical departments that he oversees as he would like to? After all, when he was appointed to the position at the age of 33, he was being moulded into what Williams saw as a technical director. Perhaps now the team needs to be changed to fit the requirements of a 21st century technical boss?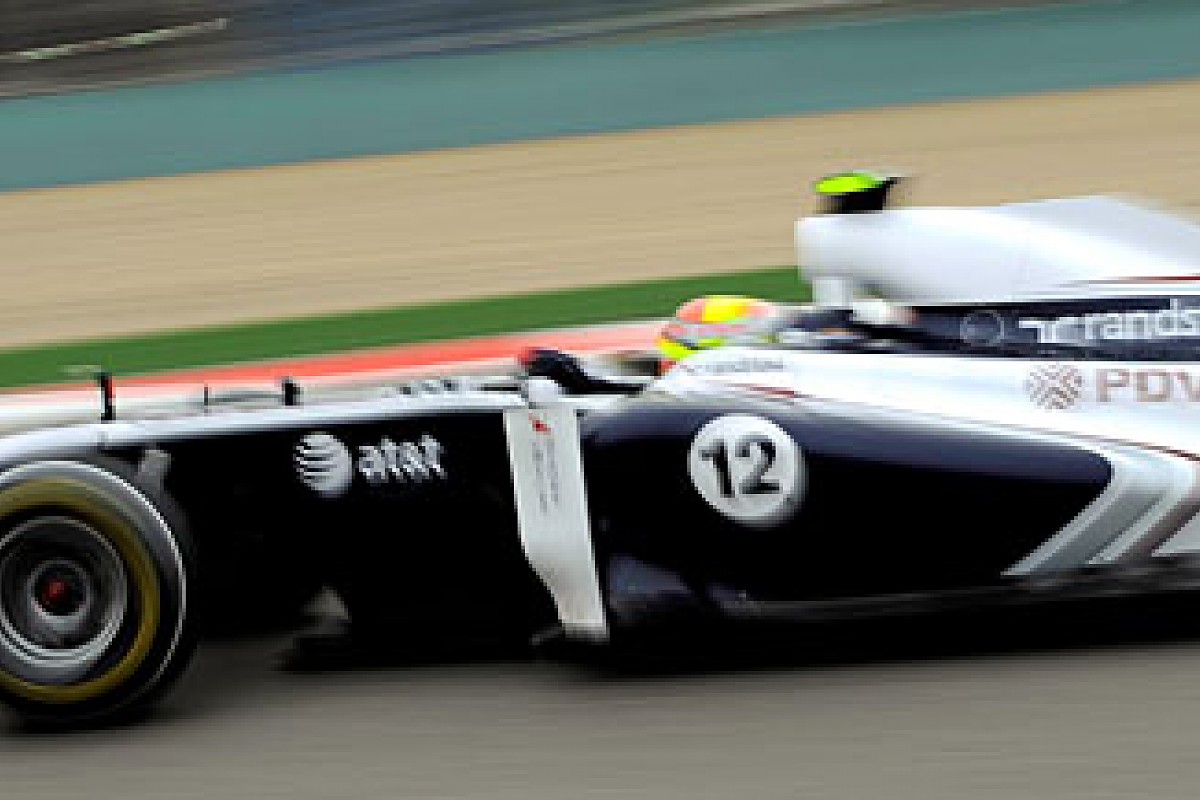 Parr hints that this might be the case, praising Michael's abilities. He's intelligent enough to realise that simply using Michael as a scapegoat would not solve the problems, even if the right successor were to be headhunted. Mutterings among the disaffected rank and file inside the team back up the view that there is more to Williams's problems than its technical director. It's up to Parr, a figure whose approval rating among those on the shop floor is not as high as he would probably like, to work out how to solve the wider problems. It will likely prove to be the acid test of his stewardship of Williams.
One area that Parr does admit must be strengthened is the aero department. It's not difficult to see why, with the majority of a car's performance dictated by downforce, a deficit in speed is likely to be found there. Once again, it might not be about individuals, such as head of aerodynamics Jon Tomlinson or chief designer Ed Wood, although there are hints that recruitment is on Parr's mind.
Tomlinson, in particular, is perhaps in a vulnerable position, although it's worth noting that he has a good CV that includes being Renault's deputy head of aero during its back-to-back championships of 2005/6. So once again, it could be more a question of improving depth and structure than about individuals.
Again, it's not a case of throwing the baby out with the bathwater. Margins are tiny in F1, with a few tenths making the difference between a successful team and a failure. Any changes made must not undermine a design team that has come up with Williams's most innovative car for years.
"Yes," says Parr when asked whether the aero department is an area of focus. "We have to because I think it would be childish to say that it's not an area where we need to be stronger. Our car has got some very interesting design characteristics which come from aero and the basic car design is good.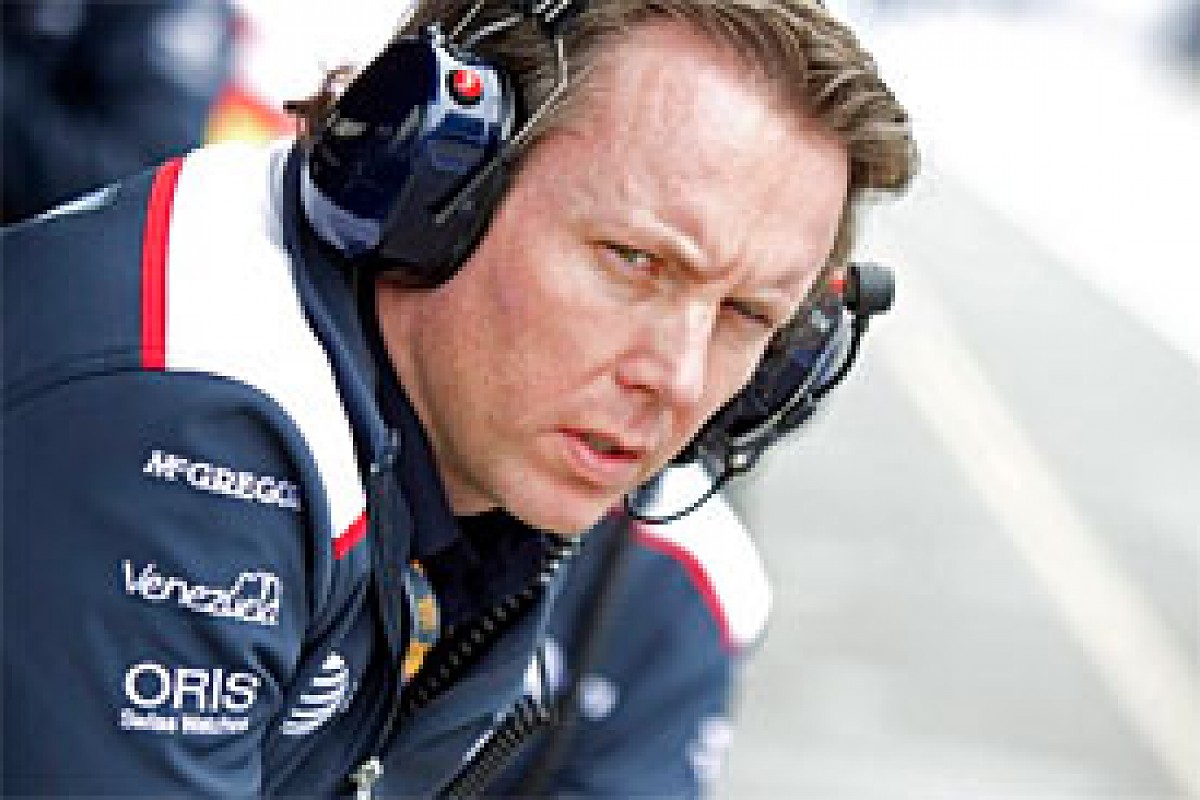 Sam Michael © LAT
"It's imaginative and progressive and the way that the design office has taken that concept is very impressive. They have done what was asked of them, which was a very challenging piece of engineering. There are things that have been done very well and there's a process that works very well, so it's almost a question of how to get that extra bit.
"You can't chop and change and chase fashionable ideas. It's an engineering firm, a group of people that have to work very methodically through data-based analysis. You can't grab at things and you have to be very objective. It's an interesting challenge right now, but I think that we understand what we have to do very well."
One thing that Parr isn't so worried about is the commercial side of the team. Like most teams in F1, Williams is finding sponsorship dollar more difficult to pull in than was once the case, which is what lead to the highly-criticised decision to take on Pastor Maldonado.
It's easy to take pot-shots at the decision to drop highly-rated Nico Hulkenberg, but when it comes down to a choice between taking a GP2 champion with a pot of gold or laying off a significant number of staff, it's clear that the right decision was made even thought there's no doubt that Hulkenberg is the better driver.
Commercially, there are changes already planned as part of the team's recent floatation on the Frankfurt Stock Exchange, but these are incidental to the current re-evaluation of the team.
"I'm not happy because I think we can do better," says Parr of the team's commercial situation. "But I don't think that's where we are weak. There are things that we need to do. When we went to the market with the IPO, I set out a five-year strategy for the team as a business and those are things that we need to put in place over time. Those are necessary for us to become a great team again."
The timescale for any changes is amorphous. Parr points out that structures can be changed rapidly, but bringing in new people takes more time. The priority is for the course of action to be finalised, with everyone expecting some announcements from Williams on the subject imminently. This is a long-term project, not a knee-jerk reaction to a bad month on track, and that has to be regarded as a positive for the team's hopes of returning to something approaching the glory days. A spiral of sackings and recriminations will only drive the team into decline.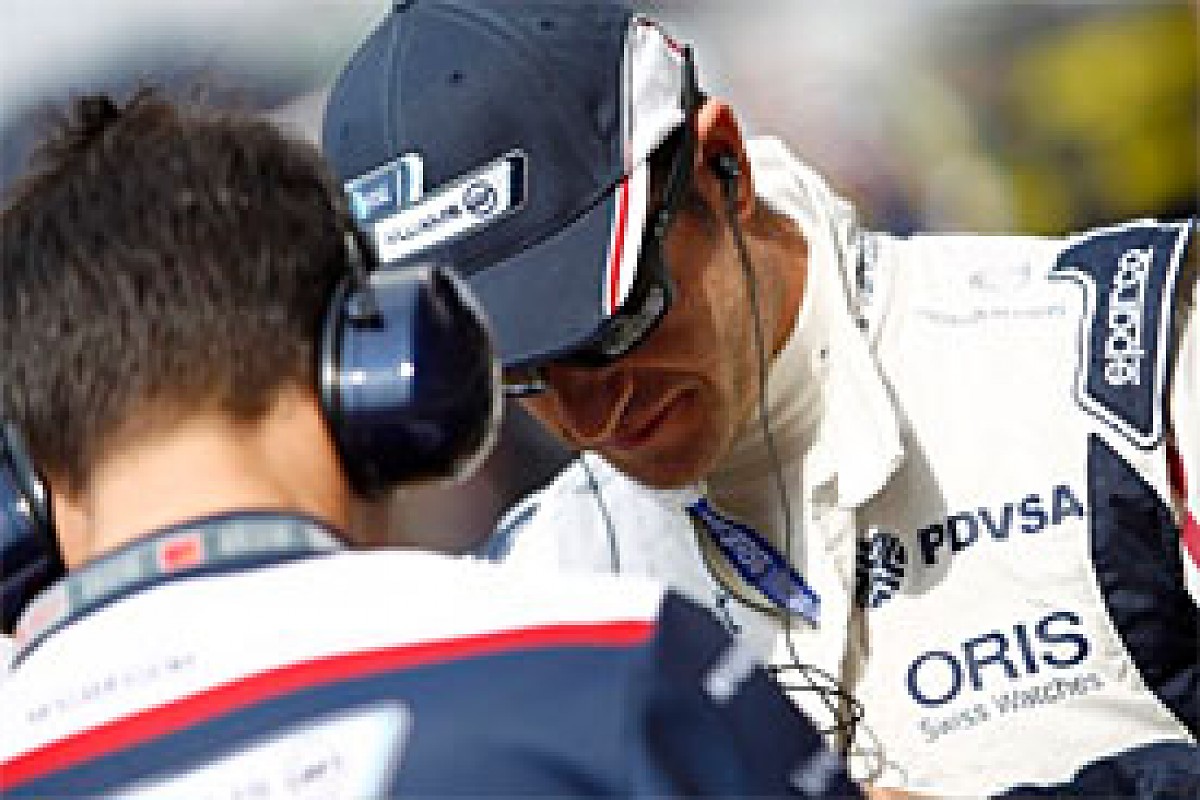 Rubens Barrichello © LAT
This bid to recapture past success is at the heart of Williams's difficulties. There is a consensus that it has not moved with the times and needs to refine its structures and way of working to be a success as a contemporary F1 team. That's exactly why when people talk about the plight of Williams, the comparison that always crops up is the decline of Tyrrell, a once-legendary team that lingered for 15 years in F1 after taking its final win with the late Michele Alboreto at Detroit in 1983.
The parallels are compelling, but only superficial. It's true that Williams hasn't won a championship since 1997. It's also true that the 10 victories during the BMW years were largely down to a solid chassis harnessed to the best engine - even Patrick Head will admit that. Which brings us back to the question of aerodynamics.
Has Williams really recovered from losing Adrian Newey to McLaren? Is it a coincidence that the 1997 machine was the last Williams heavily influenced by Newey? Is the fact that there were tentative talks that might have brought him back to the team shortly before Newey switched to Red Bull an admission of that? The evidence certainly supports the hypothesis that post-Newey Williams has been, at best, a qualified success. That brings us down to one very specific area of the team - the aero department. That's where the Venezuelan oil money will come very much in handy for investment.
Viewed in high-resolution, the Tyrrell comparison does break down. Tyrrell quickly became a small fish in the F1 pond, but Williams genuinely has the makings of a team that can cut it at or near the front. That's why it would be vastly premature to call its decline terminal, even through continually dashed hopes of a returning to winning ways are becoming repetitive.
Which brings us back to the original question - why isn't Williams winning? Barrichello played a key role in Williams turning around its bad start to 2010 and thrusting the FW32 into the Mercedes/Renault battle. Head himself reckons that he is the best driver technically that it has run since Damon Hill, and the Brazilian thinks that the whole team needs to up its game.
"I would love to see more progress," he says. "The things that we are bringing are not developing so much. The morale in the team is not as high as it should be because we were expecting greater things and it's the same for me. I'm here to drive fast and to motivate people, but I would like to see the team perform better.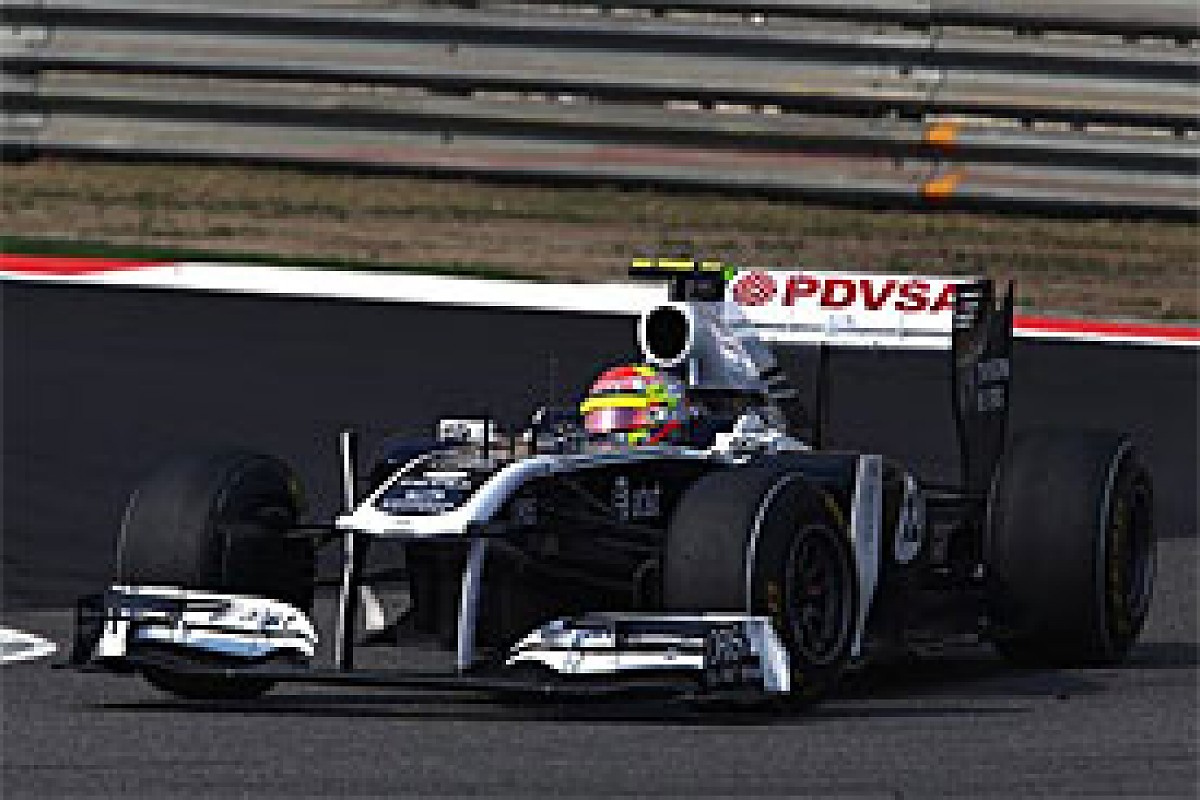 The team is enduring its worst start to a season © sutton-images.com
"The team has all of the tools that it needs. This is an important year for them. This car needs to be in the top six by the end of the year and it can be, with work. If McLaren improved by two seconds before the first race, it shows that a good team can do that and I still regard Williams highly.
"When I came in last year and they developed, the car became quite good. But the target this year was to start off where we finished last year and then to go further. It remains to be seen what we can do. There is something that we are not understanding."
And understanding is what the current process is all about. Whether it achieves the aims of revitalising Williams is not going to be difficult to see. The only figures that matter in F1 are the numbers on the timing sheets and everyone agrees that these must improve. It's not only about 2012, but this year too, with Parr still keen to improve on last year's sixth place.
"My goal was to make progress," he says. "We come here to win, everyone does, but we've finished eighth, seventh and sixth in the last three years and I wanted to take another step. So fifth, minimum would be good. We are only three races in, this is a long season and it's not game over yet."
What is clear is that the team's current plight is about more than just a headline-grabbing sacking or a quick recruitment drive. If Williams is following the same trajectory as Tyrrell, now is the time for it to change direction.
The start to the season has been dreadful, although as Barrichello showed with his charge up the order in Melbourne between his first-lap off and his clash with Nico Rosberg, the car has got the potential to run in the points on merit. Just as with the team itself, it's a question of unlocking that latent potential.
Whether it does so, only the future will tell. But a strong Williams team can only be good for Formula 1.