If Formula 1 2011 has taught us one thing so far, it's that there's a heck of a lot happening in these races. Perhaps for the casual observer there's too much going on, but for us hardcore racing fans it's great because you really have to follow it closely to appreciate what's really going occurring. It's full-on Formula 1.
There is so much strategy at play, and it was fascinating to hear new terminology from the drivers during the race about their tyre wear: "Phase one", "Phase two" and "falling off the cliff" - we're going to hear much more of that feedback.
As we progress, the pattern of the strategies will become clearer. I don't have a problem with all these pitstops, but it seems there's no pleasing some people who say there's too many.
We're seeing some massive variations in lap time from qualifying to the race - up to 10s slower. The fastest lap of the race, set by Mark Webber, was 5.7s slower than Sebastian Vettel's pole! It reminds me of the 1980s, when Nigel Mansell or Ayrton Senna would dive into the pits for new tyres and could gain a huge chunk of time, and reel rivals back in.
It's like we've taken a step back in time, and at least the race isn't over after the final pitstops which, in many cases before it was.

The fight at the front
Lewis Hamilton was penalised for blocking Fernando Alonso in Malaysia © LAT
As I predicted in last week's AUTOSPORT, McLaren took the fight to Red Bull in Malaysia. But track position is still key in F1 and Sebastian is getting into that opening corner first thanks to his pole positions.
I was very encouraged to see Ferrari's stronger performance in the race compared with qualifying. Fernando Alonso's clash with Lewis Hamilton ruined his result - it looked like Fernando just lost a little downforce and drifted left as he was trying to pull to the right of Lewis. It was a closing-speed judgement error; you want to leave your car in the slipstream for as long as possible to get the slingshot, but you risk clipping your front wing.
I have to admit I didn't see Lewis's double-change of direction, but I have to presume it was enough for the stewards to make that ruling and that Fernando made them aware of it. He and Lewis aren't best buddies after all.
Shanghai prospects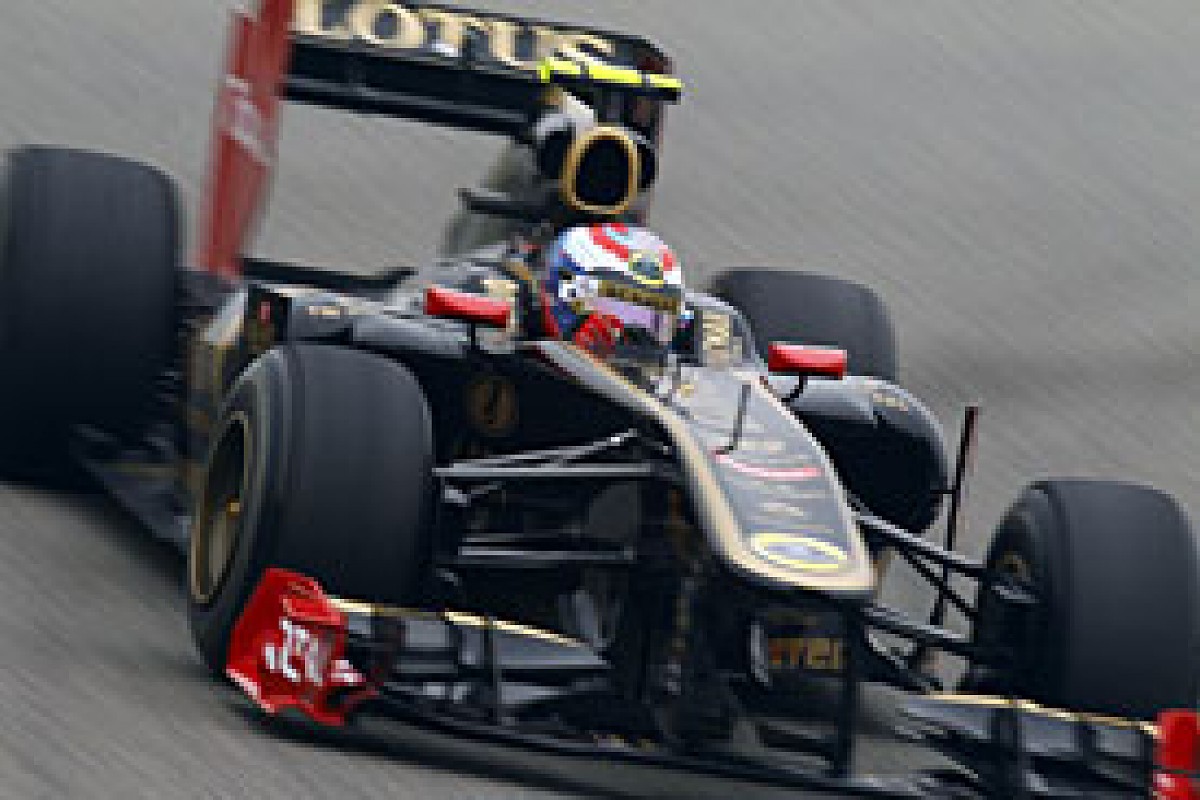 Renault has shown an impressive start performance © LAT
China is an easier track in many respects than Malaysia, and I'd expect a closer spread across the field. In Sepang, if your balance is even slightly out you lose a heap of lap time, because of those corners where you brake and steer at the same time.
Things to look out for in Shanghai will be Renault's excellent start performance. Historically strong in this area thanks to favourable rearwards weight distribution, the regulations have changed and closed the window on what it can do. So it could be the torque characteristic of the engine, or it could be mechanically quite soft and has good ride-height control for when the speed builds.
Watch this space, because it's a very powerful tool for them.
Sepang was a great podium finish for Nick Heidfeld, who was anonymous in Melbourne. He's got this reputation of being good but not great, and that was certainly a great performance. But I can't understand why Vitaly Petrov ran so wide - going that quickly it just wasn't worth the risk. Unless you intimately know the run-off area you're about to explore, it's blind faith. And he found the biggest bump on the circuit!
Mercedes will be hoping for more from its DRS system in China, as I'm told it drives its wing far more aggressively than its rivals, and can gain a lot of top speed. The DRS deployment zone is on the back straight - the second-longest in F1 - so we could see a real benefit.