Formula 1 burst back into life at the Australian Grand Prix - after an even lengthier winter than many had expected thanks to the cancellation of Bahrain.
Yet, despite the stalled build-up to the start of the season, excitement was again at fever pitch and F1 always bounds, with a spring in its steps, into Melbourne.
Albert Park itself is a great place for a race - and when F1 is in town then the celebrities make sure to get on the phone to Bernie for their paddock passes.
Regular Melbourne attendee Leo Sayer popped in for a visit, while there was a bit of a music theme down at McLaren for most of the weekend.
X Factor judges Dannii Minogue and Nicole Sherzinger were seen chatting away, while Hamilton's new manager Simon Fuller made his first appearance at a race since his XIX Entertainment company took over looking after the young driver's career.
Elsewhere, motorcycle legend Mick Doohan popped in for a gossip catch up, while actor Ed Westwick took a break from Gossip Girl for some F1 excitement.
One man who was not there, though, was father of F1 rookie Paul di Resta. The Scotsman would have loved to have seen his son score a point on his grand prix debut, but he has a fear of flying and did not want to jump on a jet from Edinburgh to Melbourne.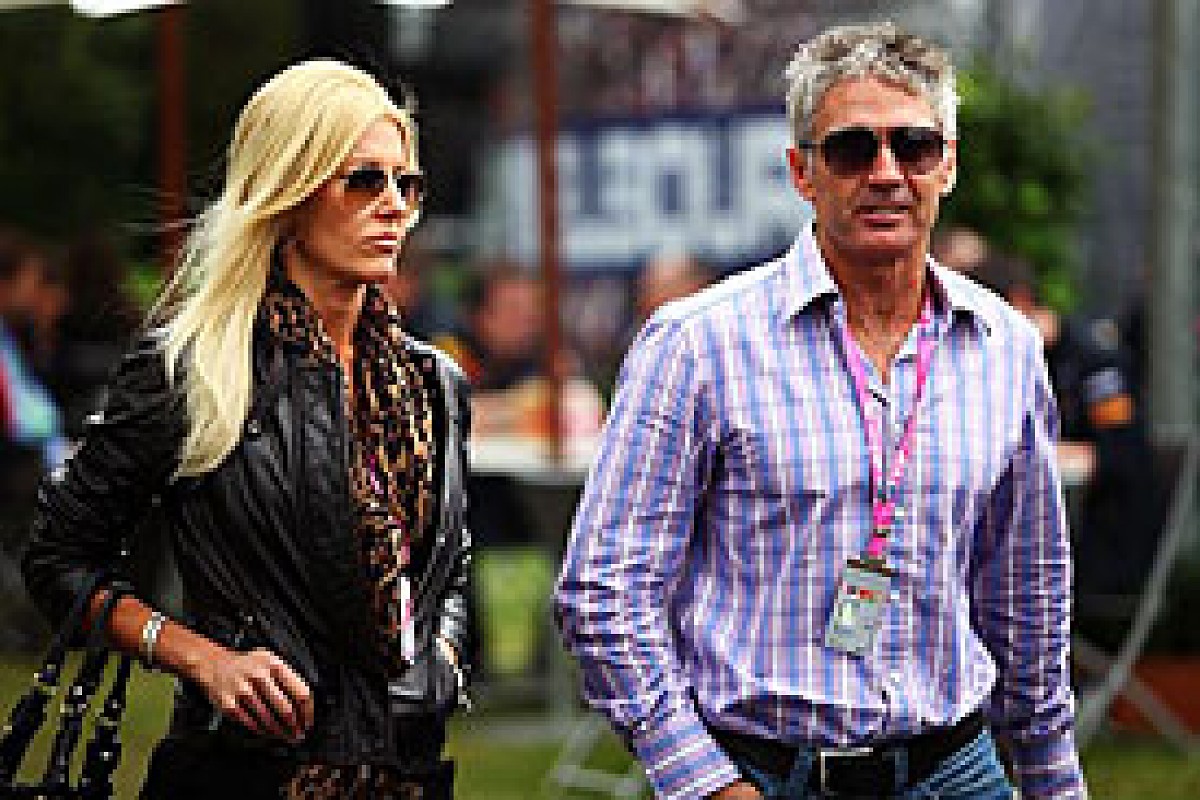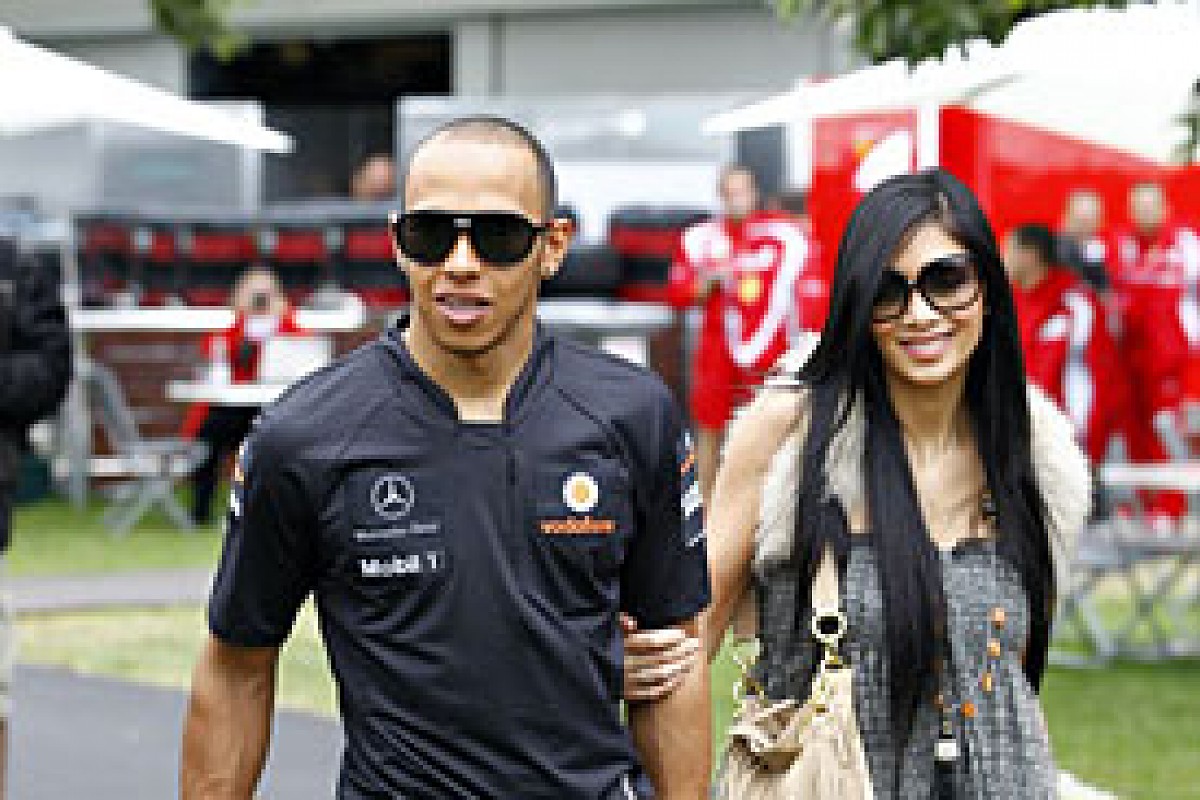 While much of the pre-season attention has been focused on the look of the new cars, the opening race of the campaign is often the first chance to check out new team uniforms for the year ahead.
New sponsors logos appear in different places on T-shirts, and teams running with different corporate images - like Williams - get to show off all-new looks for the first time.
The biggest eyebrows were raised at McLaren though, which had ditched the famous silver colours it had featured for years for an all-new Darth Vader-type black affair.
The T-shirts and jackets were made of special breathable fabric that had a unique bubble-wrap type exterior - which Lewis Hamilton admitted would be great in hot weather but was not quite ideal for the cooler than normal Australian climate.
"Every year we are designing kit to be as light as possible - now we're here and it's colder, we are struggling," he smiled.
However, the cold weather was especially bad news for the ladies of the team - because it meant they had to wear their new-for-2011 figure-hugging jackets.
These tightly-tapered coats were the cause of much amusement to mechanics and photographers - for the way they framed the ladies' 'derrieres'. Some were even joking that inspiration for them could only have been taken from Edmund Blackadder in Blackadder II...
You are unlikely to be seeing Button and Hamilton rushing down the shops to buy them for their girlfriends...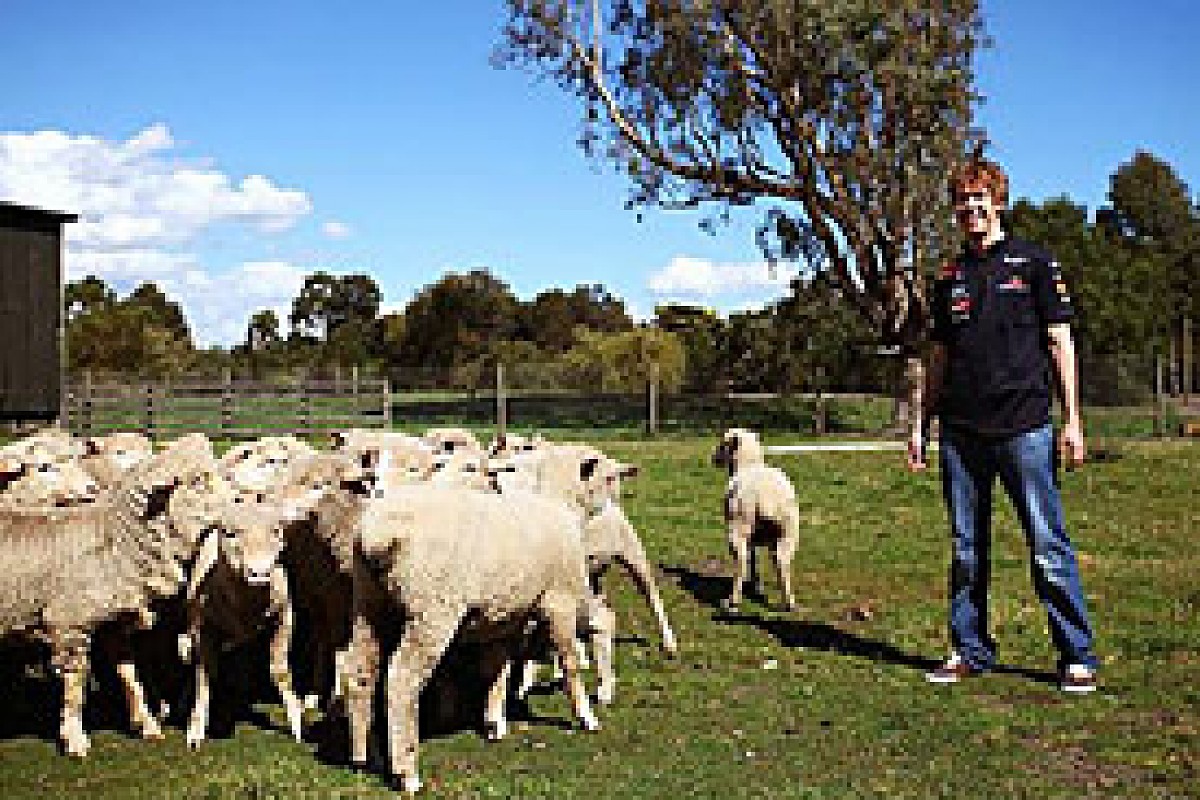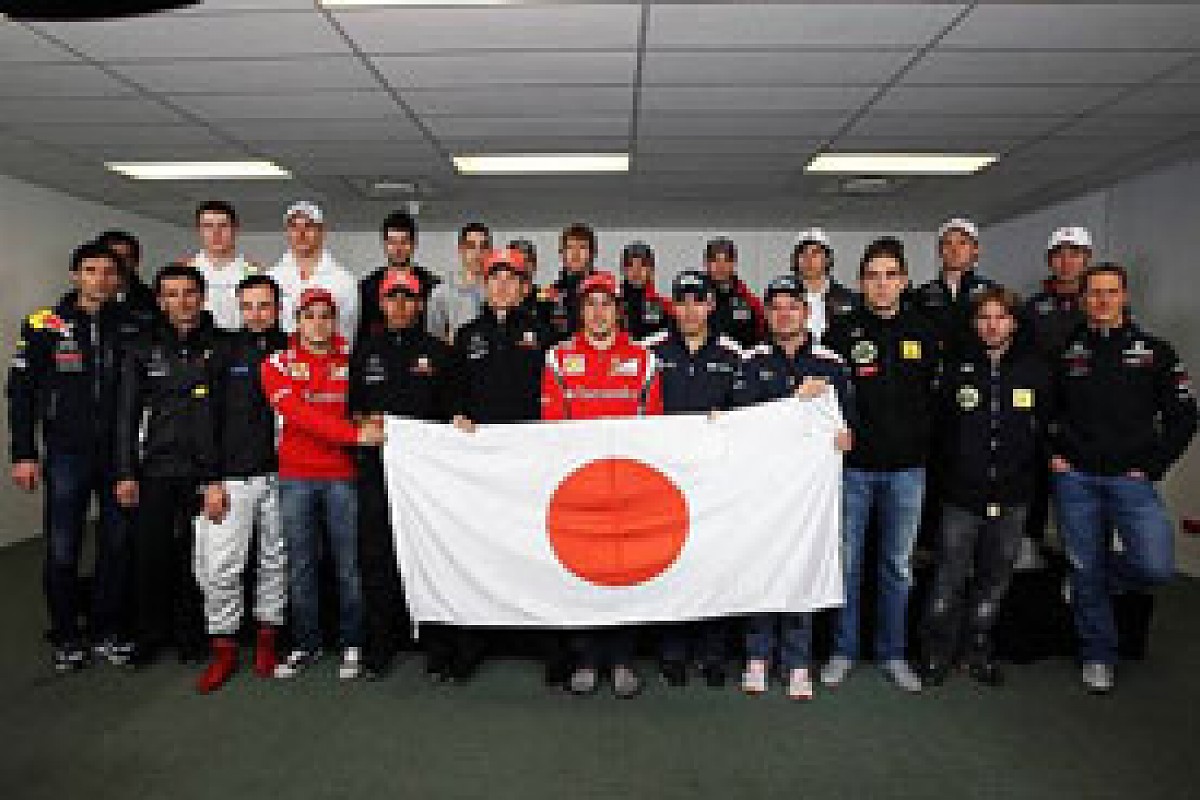 While some races on the calendar show little enthusiasm for promoting their events in the build-up to the race, the total opposite is true of Australia - as a huge effort is put on by sponsors and event organisers.
This year was no different, with Renault's Nick Heidfeld and Vitaly Petrov heading into Melbourne for an insight into Aussie Rules Football; and local drivers Mark Webber and Daniel Ricciardo cooking up an Aussie BBQ on the beach in the build-up to the race.
But it was eventually race winner Sebastian Vettel who got to try something totally different out when he visited an Australian farm outside Melbourne before official proceedings kicked off.
Vettel's task for the day was to learn about sheep farming - which meant commanding a sheep dog and, much to the amusement of onlookers and the locals, shearing a sheep.
The German was left slightly wide-eyed at the way the farmers manhandled the sheep before clipping their wool off in a matter of seconds. When it came to his turn, he was slightly more timid for fear of hurting the animals.
"I was actually more scared for the sheep - for them getting hurt," said Vettel about his experience. "I didn't want to hurt the guy. It was new to me; I'd never done it before so I was very cautious and careful.
"In the end it was getting better. You have to imagine the shape of the sheep without the wool to follow with the razor. It's not easy because if you don't know what a sheep looks like without wool, then you cannot really imagine where to go. It is difficult, which is why I was cautious, and that is why I didn't want to cut into his skin.
"But I had never done something like this before. I like animals and Australia is a big country and you have lots of farms, and outside of Melbourne there was the chance to try something new. It was good."
Formula 1 may be a sport where it is every man for himself out on track, but it is also one that comes together like no other in times of need.
In the wake of the terrible events in Japan following the earthquake and tsunami, F1 drivers and figures have been keen to do something - especially with the Far East nation having played such an integral part in the history of the sport.
There was a one-minute silence on the grid to remember the victims from Japan and other recent natural disasters including the Christchurch Earthquale.
Meanwhile, the Formula One Teams' Association (FOTA) agreed that all its members would run with stickers over the Australian GP weekend showing their support for the Japanese.
The Grand Prix Drivers' Association (GPDA) is also still talking about ideas for how it can do its bit to help, while in the meantime Jarno Trulli ran with a specially designed Japanese helmet to let the nation know that it was in his thoughts.
There was other good news on the charity front over the Australian GP weekend too, with official F1 partner UBS digging into its pockets for the Make-A-Wish Foundation.
With ever more F1 personnel running tracks, UBS has agreed that for every person that logs a lap at each track over the year they will contribute $50 to the charity.
In Melbourne, despite logistics problems caused by the twilight timetable and overly aggressive security guards rigorously enforcing a track shutdown after hours when people wanted to get out for some exercise, more than $800 was raised...
I would have loved to have added my contribution to the coffers, but I got as far as Turn 5 before jobsworth security intervened and wouldn't let me finish a lap 'for my own safety.' Don't they know motor racing is dangerous?
Monaco, Singapore, Delhi and Abu Dhabi... find out more about Amber Lounge