In an era where Formula 1 test drivers do not actually get any in-season testing, you would think there would not be much call for a man as highly-qualified as Pedro de la Rosa to provide his input.
Yet, the growth of simulator technology, and the increasing complexity of the tyre situation caused by Pirelli's return, has actually left someone with de la Rosa's experience and qualities as hot property.
So much so, in fact, that although there were no racing options for 2011, the Spaniard found himself lured away from a role with Pirelli to rejoin McLaren - where he had previously been test driver from 2003 to 2009.
He may not have a race seat, but de la Rosa is genuinely excited about returning to McLaren.
Q. You have signed a deal to return to McLaren after a year away with Sauber and Pirelli. Does it feel like a bit of a homecoming?
Pedro de la Rosa: Absolutely. I am extremely happy to be back. In the last 24 hours before the deal was done, I felt an increased happiness in my approach again. My motivation has rocketed up again and I am very happy to be back and meet so many people I know - to work with them again and to learn from them. That is the biggest thing to me - what makes it so interesting working for McLaren is that you never stop learning from the very clever people around.
Q. As recently as February you were not sure about what your plans were for 2011. Did the deal come together quite late, or did it take a while?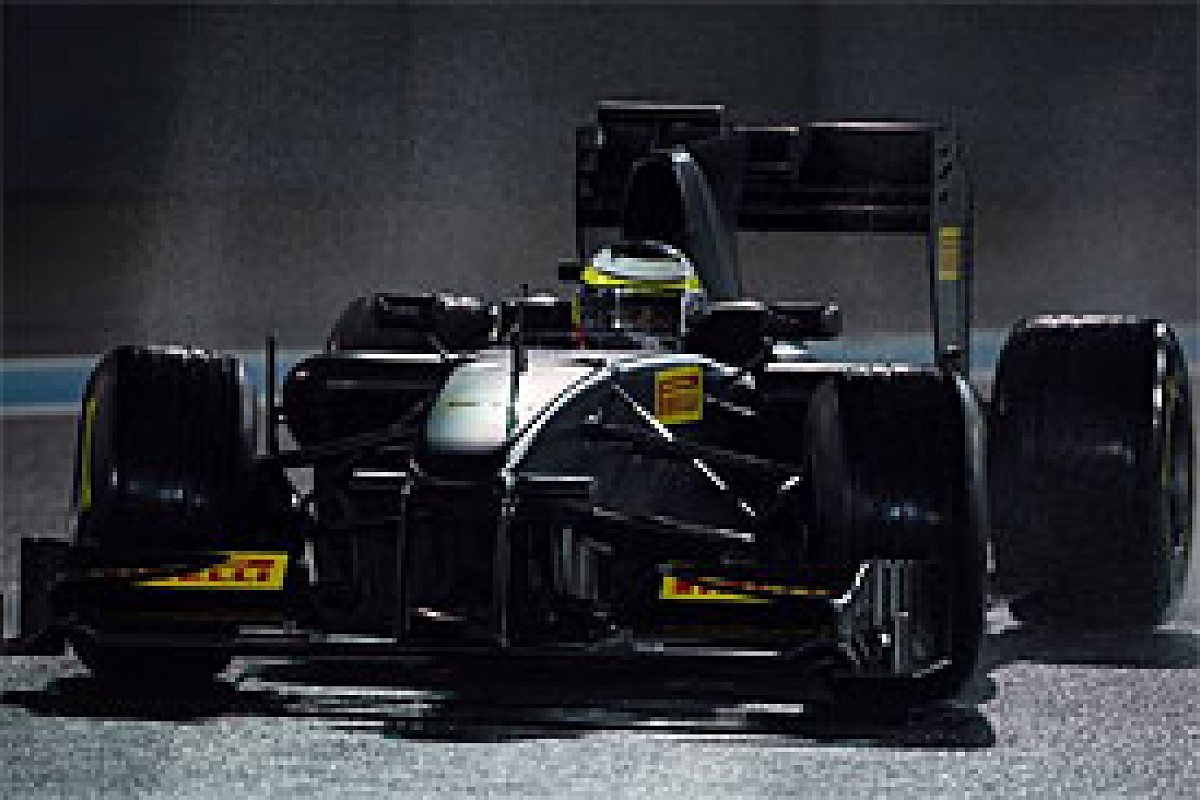 De la Rosa testing for Pirelli © sutton-images.com
PDLR: It wasn't quick! It was a total rollercoaster. There were moments where I thought I was closer to McLaren, and moments where I thought it was absolutely not going to happen. And then it all accelerated suddenly - and it was going to happen either now or never.
But I am extremely happy that McLaren has given me a second chance actually, because I went to Sauber and have now come back, but it hasn't been easy at all. As I said, there were moments of optimism and moments of thinking that it was all over. But here I am again.
Q. What is the attraction of doing the McLaren test/reserve driver role, because surely staying as the Pirelli test driver would have given you more actual F1 mileage?
PDLR: Yes, there will be a lot less testing mileage, but there is the factor of being there at race weekends acting as the reserve driver. That is a massive boost for any driver, because you have a completely different approach when there is a one per cent chance to race.
Plus, it is the possibility to work again with McLaren, with the racing team, one of the best teams in the world. So no disrespect to Pirelli. I've had a great time and learned a lot, and they were giving me a great chance of accumulating mileage, but it was more attractive for me to come back to McLaren for my career.
Q. How much of the Pirelli knowledge, and your understanding of the tyre development, will you be able to bring to McLaren to assist it?
PDLR: I am not coming here with any secrets or anything like that. I think that all the racing drivers know the tyres as much as I do. The only difference is that, as a test driver and reserve driver, I will probably know them more because I have been testing more than any other reserve driver. That is the only small advantage. But the racing drivers know them as much as me, if not more. So, it is no advantage at all on that front.
Q. You have come to a situation at McLaren where the team is eager to move forward quite quickly. There is already a big workload for you, isn't there?
PDLR: There is a lot of work. And one thing you learn at McLaren is that there are never enough people to do the amount of work that is required. I will do my best, as I have already done. I have come back to help the team in every area, and one thing is for sure - that if I come back it is because the team knows I am a hard worker. I am not saying I am the best or I am the worst. I am just a very hard worker, and whatever they require from me they will get it. I don't get stressed by work.
Q. You seem quite excited by it, in fact - almost as though you've landed a race deal?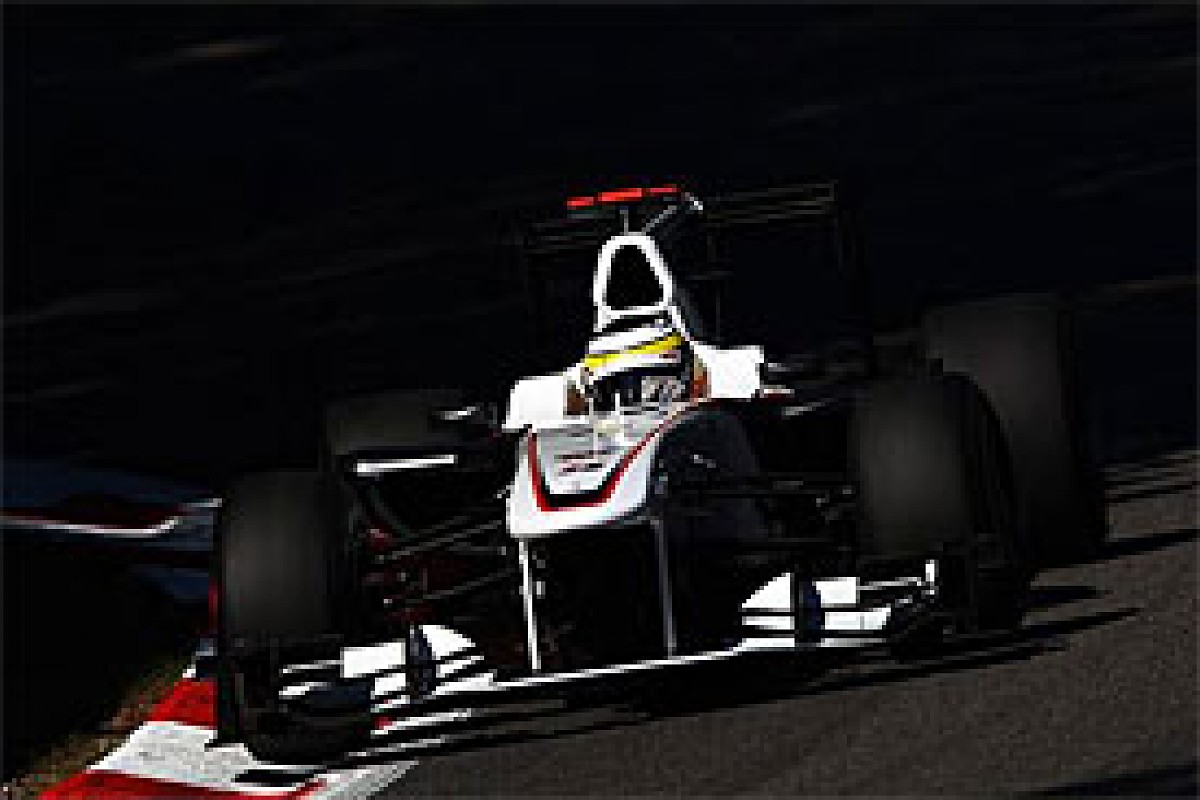 Sauber offered de la Rosa the chance to race again © sutton-images.com
PDLR: It is never the same as when are racing, but it's very clear. At least I feel I am going to Australia and going there to help. The good thing about having raced nearly all the year last year, and doing the Pirelli testing in the winter, is that if any opportunities arise, or anything happens, then I am ready. I can do the job, I can do a good job for the team and I am comfortable in that position.
Throughout 2009 there were points where I was not comfortable, because it had been too long since I had been testing an F1 car. So that is important for my approach, and the approach of any reserve driver. I am competitive and if the team requires me to drive any time I am there.
Q. How are the dynamics with you and the two race drivers then?
PDLR: I have known Lewis [Hamilton] for years, and he has grown up - I've seen him growing up at McLaren. I know him very well and we get on fantastically well. I am really looking forward to starting to work with him again. With Jenson [Button], actually within the whole McLaren structure, he is the man I know the least because I have never worked with him. I've raced against him, but I've never worked with him. Everyone says he is a very easy-going person. And actually, the first ever grand prix he won I finished second so he is the guy who has stopped me from winning in F1!! But seriously, I am very interested in working with Jenson because I don't know him as well as any other team member.
Q. With all the information you gained about the Pirelli's development and the tyre characteristics, how important is it going to be for drivers to approach weekends quite intelligently?
PDLR: I think that drivers will have to think a lot more about tyres - and how they manage the tyres. That is not only related to strategy, because that is down more to the teams. As a driver you will feel the degradation earlier than the teams see the lap time loss. So I think that the driver will play a key role in knowing when the tyres are just hitting their end. If you leave it one or two laps too late you can lose five or six seconds.
The feeling of when the tyre has gone off will be extremely important, and this is something I realised during the Pirelli testing. The tyres have a linear degradation until suddenly they have a huge drop off. And that huge drop off, you will have to avoid it during any of your stints. And it will be a driver dependent decision, not a team dependent one. You will have to tell the team over the radio that the tyres have gone off and that you are going in. This will be interesting - as it will not just be a matter of engineers looking at a screen to pit you in.
Q. What will it mean for the fans then?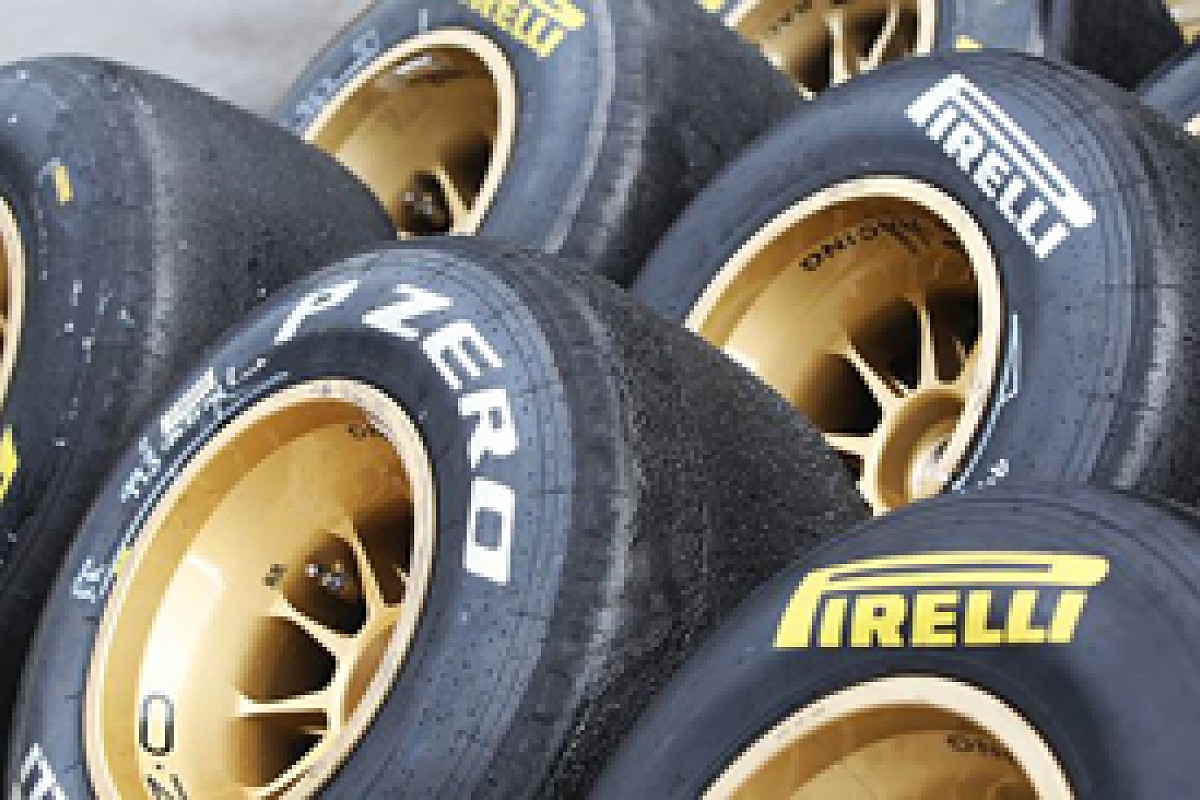 Pirelli tyres © Sutton
PDLR: I think it will be great for the fans. It is difficult to predict exactly how many stops we will have. You can say roughly that it will be around three, and that is fantastic. I remember last year that on a Thursday you already knew, no matter what the tyre compound was or which circuit it was, whether it was going to be a one-stop strategy with the window opening between lap 12 or 18.
That would then be the end of the story. Now you have a lot of play with, and it will be more interesting for the fans. In F1 we talk about degradation, about linear degradation and non-linear degradation, but really we should think about the fans. Let's go to Australia, let's do the first few races and let's see what the fans think of the whole situation. And then let the teams and Pirelli decide what is next.
Q. Do you feel the degradation level is perhaps too much?
PDLR: We have been testing in the winter, and when the track temperatures go higher it will be different. The tyres have been designed for higher track temperatures, but still the tyres are meant to have more degradation than last year. So I don't see the point in generating controversy about it.
That is what the teams wanted, so let's live with it. But the good thing about motor racing is that there will always be one guy who wins, with the same tyres. So suddenly the criticism will stop and the other drivers will have to adapt.