The cancellation of the Bahrain test and race has left Formula 1 teams scrambling to change their plans. Some have probably gained and others lost out, depending on how much homework they had to do back at the factory.
The change has certainly come as a bonus for HRT. While the team was still on schedule to get the new F111 to the Bahrain test, there's a big difference between having to be in the Middle East for March 3, or at Barcelona several days later. For a team that's been chasing a tight deadline all winter, that extra breathing space is welcome.
"Like usual, I'm lucky!" jokes team principal Colin Kolles. "But it hasn't hurt anybody, and it's not just helped us. The plan was to run in Bahrain. Now the car will be ready for the test in Barcelona. Normally by the end of this week we should be ready. We are obviously now not so much under time pressure, so we might rethink certain things. We might go our own way with the testing, we'll go somewhere else [for a shakedown]. We'll do what is the best for us."
This time last year nobody at Hispania was even thinking about testing, and most people thought that the team wouldn't even make it to the first race. He may not be everyone's cup of tea, and he has his own way of doing things, but Kolles is not to be underestimated.
Not only did HRT beat the odds to make it to Bahrain and get its cars onto the track, the team also reached the end of the season. Few people noticed that it actually finished ahead of Virgin in the world championship, thanks to a couple of humble 14th places for Karun Chandhok.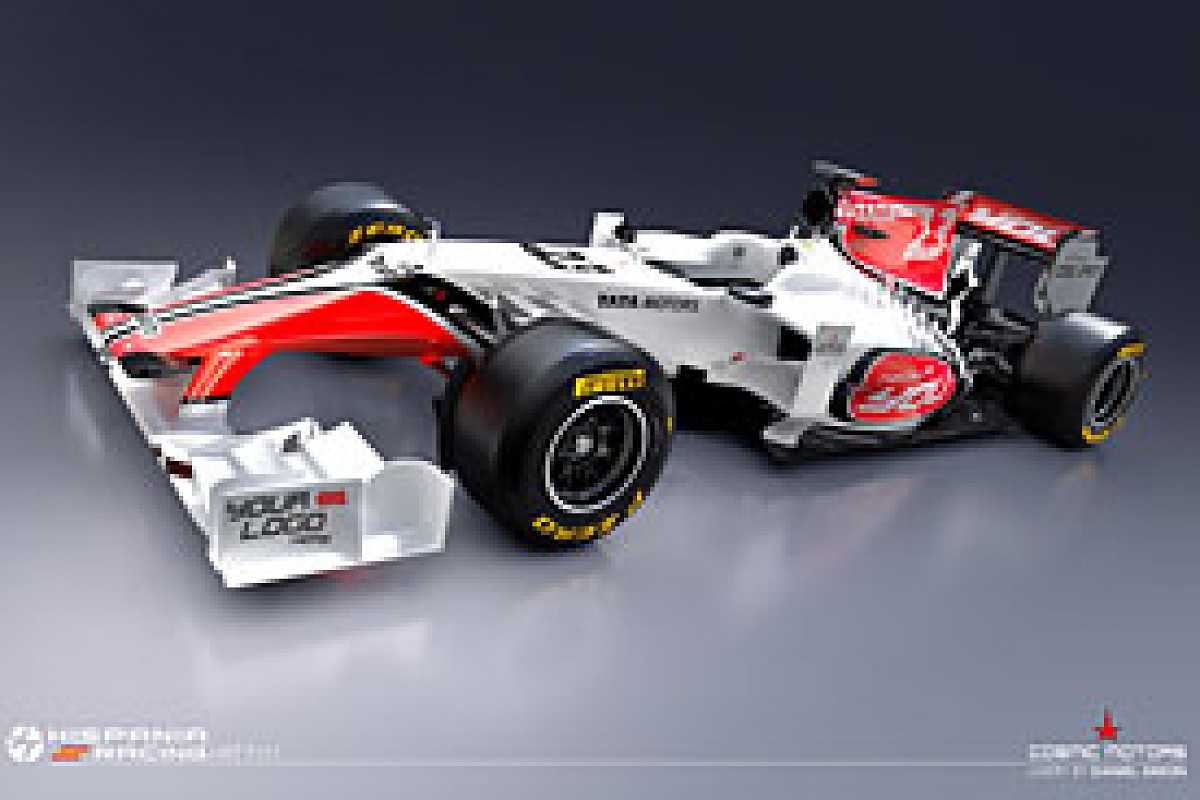 The new HRT F111
In an ideal world the F111 should have been running at Jerez, when McLaren, Force India and Virgin joined the eight teams that had already appeared at Valencia. But getting any testing at all with the new machine will be an achievement, given that the team has had to build a car from scratch.
Early last season HRT and Dallara parted company, and it was clear that the team would have to take an alternative route for 2011. Kolles had been pursuing a tie-up with Toyota Motorsport, and when that fell through, it was logical to assume that HRT would have to stick with the Dallara, and would struggle to find any way to create a new car.
In fact technical director Geoff Willis and his design crew - with a group of freelance engineers helping out here and there - have done just that. Like Virgin, they've used CFD as the main tool, which saved a lot of time.
"We worked on different options," says Kolles. "You always have to have a Plan B. This is my strategy. Obviously we started later than the others, but this is how it is. You have a baseline to compare with the Dallara, and then you see what you have to day to have a car that is - how can I say - more a modern F1 car.
"It's taken about 40 engineers to finish all the drawings and whatever is needed for production. You have to imagine that due to the time constraints it's like a virtual drawing office, because these days with communication you can sit here with a computer, and the other one can sit 3000 miles away. So actually we were very modern and futuristic!"
It shouldn't be forgotten that Willis has been a big player at Williams, BAR/Honda and latterly Red Bull Racing, and he commands respect in the paddock. He's also a man who's used to having the money to do what has to be done, but Kolles doesn't see that as an issue.
"Of course it's difficult. For me it's difficult too, I would like to win. But what is the choice? I can dream on. The choice is only to work hard and keep it alive and to move it forward. That's the only way. I can dream about Red Bull's and Ferrari's budget day and night. So what? I won't achieve anything by dreaming about this. It's just working hard to achieve this.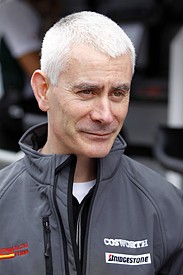 Geoff Willis is a major asset to HRT © LAT
"I don't think we need a Red Bull budget to do a decent job. And if we had the Toro Rosso budget we would do a better job! And this is partly due to Geoff Willis. He's a very analytical, quiet person, and he just wants to do his job. And he's not interested in politics and promoting himself. And this shows his quality, he's a proper engineer, with a proper understanding. Others don't have the knowledge, and they're just promoting themselves."
Kolles solved one problem by signing a deal with Williams for a gearbox supply, thus taking a lot of potential grief out of the equation with a long lead time item: "I think for smaller teams it never makes sense to build your own gearbox. Even for teams like Force India, who are a middle class team, it makes no sense to build your own gearbox. I think it wastes resources which you should concentrate in other areas."
Three tubs have been built by CarboTech, the Austrian company that has supplied Toro Rosso in the past, and is also making MP4-12C chassis for McLaren.
"It's one of the biggest carbon companies in Europe, so I think we are very well serviced there. We have a few suppliers which are very good, and they are working day and night to do their job.
"We plan to have new monocoques for Monaco, and the first update. There will be a new version, it will be called F111B. It will have a completely different aero package."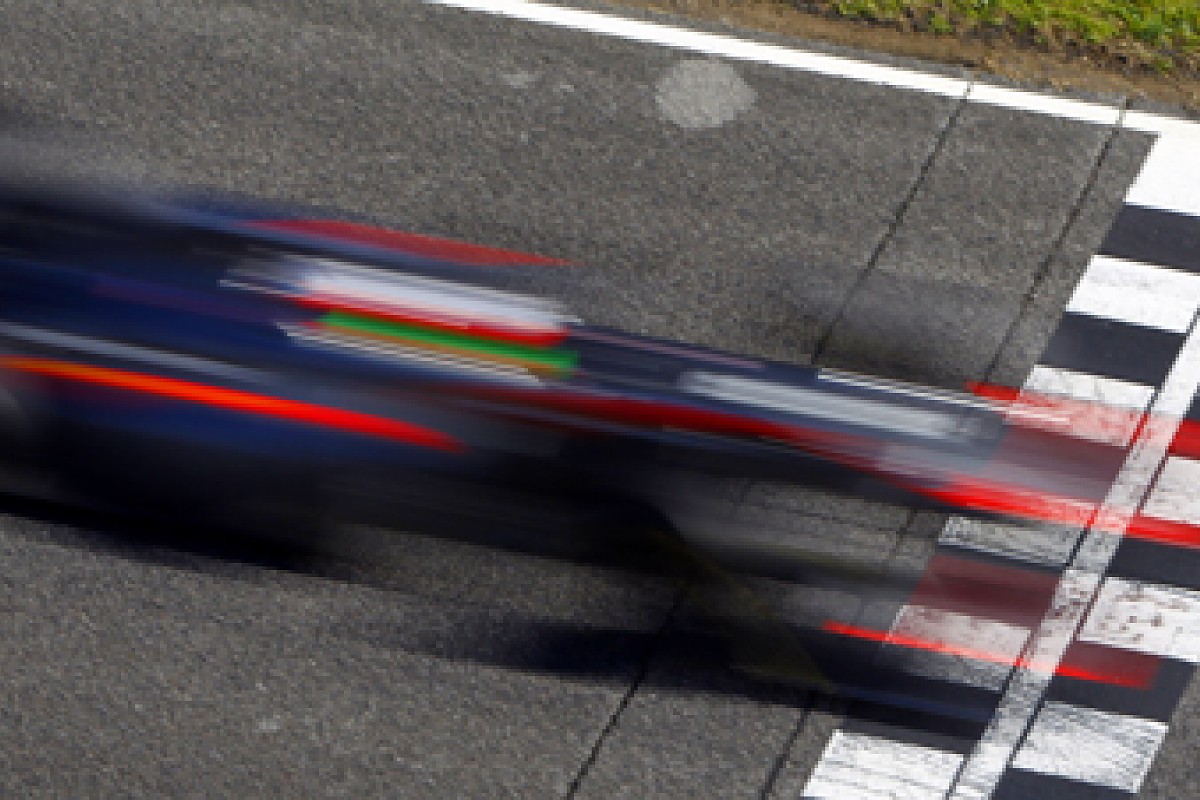 That's certainly an ambitious development programme for a small team, and development is of course what it's all about. There was virtually none at HRT last year, but Kolles is confident that this season will be different.
"There are experienced people working on the car. For sure we had no optimum winter, but we have a completely new car, and we will work on it and try to improve it. The car doesn't look too bad; it looks like a modern F1 car. We'll see where we are - I cannot tell you at the moment. I think we'll be better in performance than last year, and this is what the indications are at this stage.
"We have to face reality. It's not just having a new car, we have to see what we do with the new car in the future. I think that we will have a good CFD programme in place, a very strong one, and then we'll see where we will be. You have to have an efficient development programme.
"For me one of the surprises last year was that we were running the same car, but the gap was getting smaller and not bigger. I cannot explain it. Maybe our drivers got better! This is a fact, you can see that the percentage that we were slower got smaller.
"I think that if we have the time and if we have our programmes in place, Lotus is not going to be an issue for us. And also Virgin. Because I trust in the people we have, and also the quality of the people I have. I'm not scared at all..."
Fighting talk indeed. Meanwhile the team has been busy running the 2010 car in testing, both to give new driver Narain Karthikeyan some mileage, and to get a handle on the Pirellis. In fact doing that early running with a known quantity has allowed the team to achieve both those targets, without having the distraction of new car issues.
Karthikeyan's inclusion came as something of a surprise, but it follows the familiar Kolles practice. He's usually loyal to drivers and they are usually loyal to him, and he worked with the Indian both in the first Midland/Jordan year in 2005, and later in his Audi sportscar programme.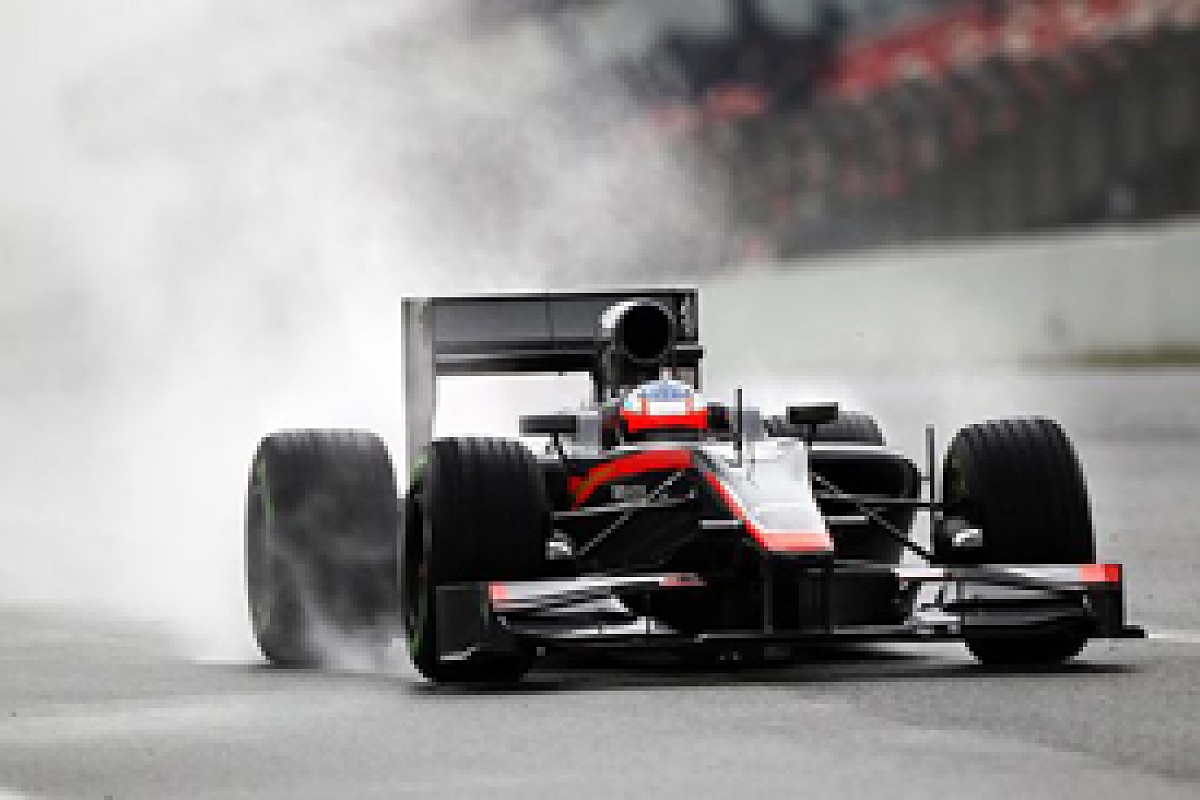 Karthikeyan was quick in wet testing © sutton-images.com
"I think that people will be surprised. And if you see his times in the rain, I think he did an excellent job. After a long break you have to get a driver acquainted to an F1 car, and especially also to the new tyres. Of course it's better to have a new car, but if Narain had a new car and new tyres to try, this wouldn't have been an advantage.
"He has zero pressure, and I'm confident that he has the speed. He has to work on his physical condition and be fit, but he has improved from the times when he was driving in Jordan. I think that he always showed his speed in other formulas. He was one of the strongest F3 drivers, against very strong opposition."
Tonio Liuzzi drove at Barcelona - another old Kolles contact from Force India days - and the Italian remains favourite for the other drive.
"He can bring performance to the team. He's a good test driver, and we could see a nice result already during the Barcelona test. If you see what Tonio has done in the car, I think this was very positive. We were not going for a qualifying run or whatever, and the time could be a lot better. And this shows me that the gap is smaller. I always said that we'd look for a more experienced driver, and for the best package. This is my answer."
Also back at Barcelona from the old days was sometime Midland tester Giorgio Mondini: "We're also talking to Giorgio, and I think he also did not such a bad job after a long break. We are discussing possibilities with him. Not to race at this stage. Maybe in the future, but I think he needs more mileage in the car."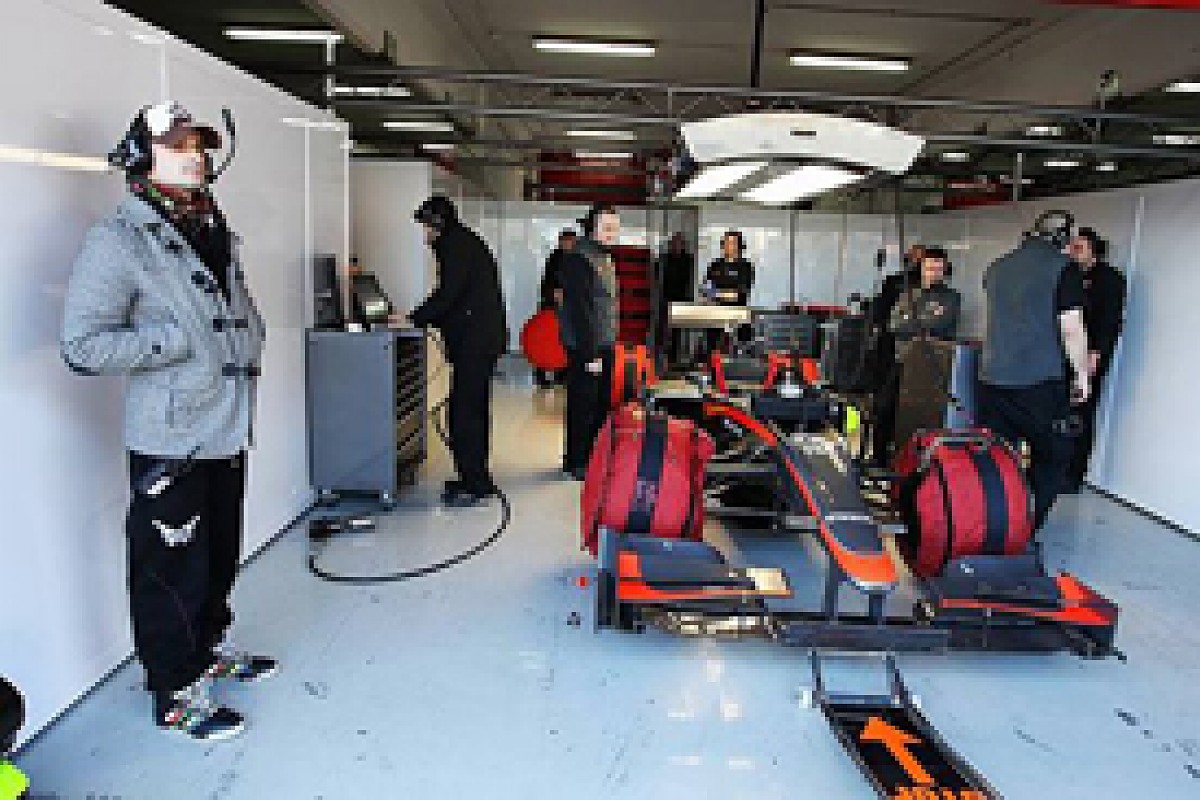 Tonio Liuzzi in the Hispania garage © Sutton
It seems fair to assume that Liuzzi doesn't have a bag of gold, and thus his inclusion would have to be a plus for the team, especially given that there are many other outfits further up the pitlane taking drivers with substantial sponsorship.
"People said you are not going to make it Bahrain, we made it. Then they said you are not going to end the season, and we ended the season. They said you are not going to be in the Abu Dhabi test, and we were in the Abu Dhabi test. Then they said you are not going to be at the Valencia test, and we were.
"What shall I say? Of course we need sponsors, of course we need investors, and of course we need partners. Like everybody else. I have been criticised for having a lot of test drivers in the past. I mean, what are the others doing, with third class drivers? I'm very sorry, but people have to face reality, and see the facts.
"I think that other teams are in deeper trouble than we are, that's number one. I don't know why we are always asked the same question. I repeat myself, I think that in terms of budget and in terms of budget requirements and in terms of debts and so on, we are in very good shape compared to others.
"Our main strategy is to be long term in F1. How you reach this point, we know there are maybe different ways, but this is the goal. Maybe others have different goals. I cannot judge on this."
The one stand-out logo in the released images of the new car is that of Tata, the massive Indian industrial and engineering group. Kolles says it will become a useful collaboration.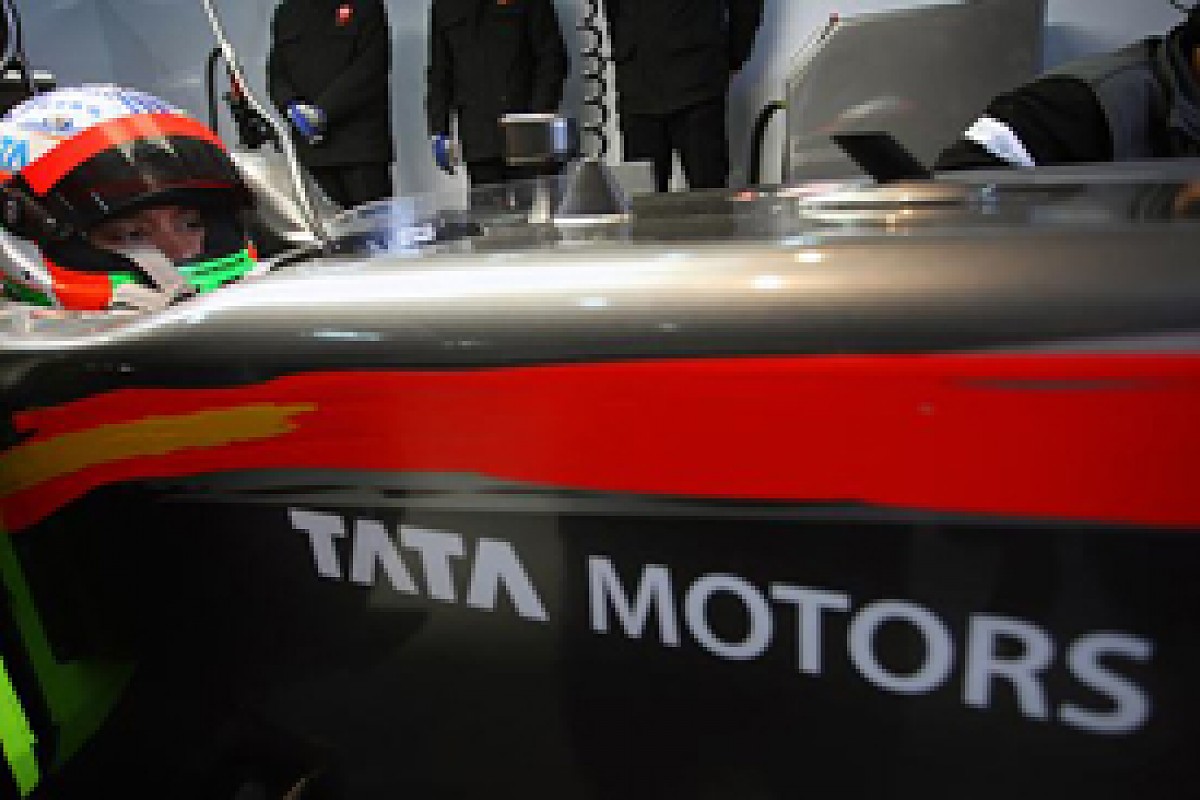 Tata has a long association with Karthikeyan © sutton-images.com
"I think it's a great company, with big resources, especially with CFD. And this is what we're working on. We've used it already, but it will be much, much bigger. The plan is to have it at top team level, and to the maximum of the FOTA regulations.
"We always comply with what we have signed in the past. There are people not complying with things which they have signed in the past, like the RRA, by the way. But we are complying, even though we don't belong to that organisation."
Pulling HRT out of FOTA caused some controversy, but Kolles is adamant that it was the right call. He insists that the organisation is not designed to look after the smaller teams.
"There's nothing more to say. We are not a member of FOTA. We withdrew on December 17, on the basis that certain teams are following only their own interests, and are using the small teams for their own interests."
But doesn't being on the outside of that group put HRT in a vulnerable position? Kolles says it's quite the opposite.
"I don't think that I am putting the team on the outside. I think that we are in a very strong position. We don't need certain individuals negotiating us a deal with the commercial rights holders, we can do it ourselves very well..."