The willingness to seek an unfair advantage to get ahead is there in lots of competitive people, and it can start young.
When I was a kid it was all about Scalextric and Subbuteo football game. My mate and I were very even at Subbuteo and had some fantastic battles, but I wasn't above underhand tactics. My family had a Siamese cat that loved Subbuteo. She'd hide under the bed and suddenly pounce. Ball or man, it didn't matter to her. She was as soft as putty and daft as a brush but my mate was scared witless of her - she'd accidentally nicked his finger on one of her pitch invasions. My mate would only play if the cat was shut out of the room.
Forget Manchester United and Rangers, the Battle of Britain back then was Leeds versus Celtic in the European Cup.
We were playing out our own Subbuteo version and it was serious stuff. I was Leeds mad and he liked Celtic. All the players had to have number transfers on their backs. Anyone remember those? Useless they were - always stuck to your finger instead of the player.
Everything had to be authentic, so the game had to be 90 minutes. My mother looked a bit non-plussed when I asked her if she would please bring us some juice and biscuits after exactly an hour.
The plan, of course, was that she'd let the cat in at the same time, which worked a treat. My mate was too embarrassed to admit he was scared and just tried to play on. But when she dived out from under the bed and tried to chew up Bobby Lennox and Billy McNeill that was it, his confidence and concentration were shot. I slaughtered him.
Peter Collins with Luzzi © sutton-images.com
A few years on, addicted to motor racing and F1, I went on a Page & Moy trip to the 1979 Austrian GP. I still have a vivid memory of sitting at the Bosch Curve watching the start through binoculars, following the first couple of rows and witnessing this red flash moving through my field of vision at an entirely different rate.
It was Gilles Villeneuve, of course, with one of his starts that were fast becoming a trademark.
When I got home and read AUTOSPORT I was astonished to find that the main gossip was not anything that happened on the track but rather something happening in Frank Williams's paddock area just before the start. About a minute before flag fall, Peter Collins, currently the manager of Tonio Liuzzi, then a Lotus employee, had been caught crawling under the spare Williams FW07 with a tape measure, notepad and pen...
"I don't want to make a big issue out of it at present," Frank said, "Because I haven't had a chance to talk to Colin Chapman. But obviously I'm very upset about it. We all look at each other's cars, of course, but I think this is a rather different matter.
"The bloke concerned admitted what he'd done and I really thought Patrick Head was going to clobber him! All I'd say at present is that in future our area in the paddock is going to have two security guards on it at all times. I'm going to make bloody sure it doesn't happen again..."
All well before the days of garage screens and full time security, this...
Chapman wasn't bothered of course, in fact Collins was no doubt there at his behest and actually went on to run Team Lotus with Peter Wright in the early nineties, before it folded.
As background, Chapman's Lotus 79 had dominated '78 in the hands of Mario Andretti and Ronnie Peterson but the Lotus 80 didn't work and the 79 was now being regularly thrashed by the Williams FW07 - as was everything else.
I was reminded of the incident at the recent Valencia test when Eric Silbermann, formerly a journalist and now doing PR for Toro Rosso, was hugely indignant when he found a pony-tailed member of the Williams team crawling around on the floor taking pictures of the new Toro Rosso STR06.
The altercation had gone something like this:
Silbermann: "Oii! What the f**k do you think you're doing?" Followed by words that amounted to sling your hook.
Williams man: "Hey, hey, steady on fella!"
Silbermann: "Don't you 'fella' me!" On yer bike, etc...
Over a beer in the airport that night I told Eric that I was impressed he cared that much! After all, things have moved on. There were days when teams used to send people on Page & Moy trips wearing bobble hats, to take clandestine pictures on pit tours.
Nowadays, teams just employ F1 photographers and, at a test, the snappers pick up a wish list from an aero man each day, go off to shoot what's required and deliver a disc at the end of the day. Simple. The technical men then pore over the details at their leisure.
"Actually," Silbermann said, "I should probably have been chuffed that Williams was worrying about us and not Red Bull! But I was a bit flabbergasted at the brass neck of it and headed off to give Claire Williams (Frank's daughter, who is the Williams PR head) a mouthful. She was fair game, I thought, but I was knocked out of my stride when I encountered a blond girl instead."
It was Sophie Eden, doing her first test for the team, and Silbermann thought it wasn't quite cricket to give her both barrels, so spared her his ire. Good to see the age of chivalry is not yet quite dead.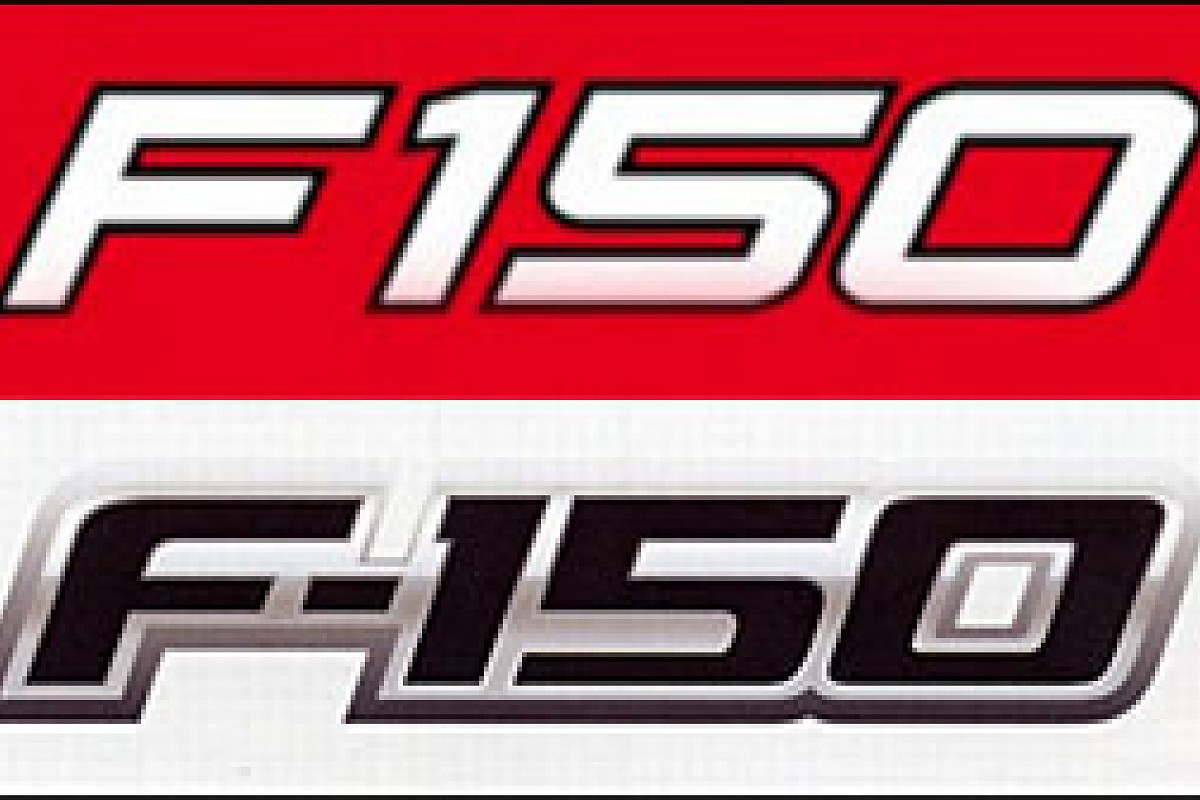 Ferrari F150 logo vs Ford F150 logo
The other humorous happening thus far this year was Ford's objection to Ferrari's F150 nomenclature for its latest F1 car. The blue oval was not happy that Maranello had misappropriated its brand. I reckon they should have been delighted. The F150 is, of course, a truck, and the last Ferrari driver to label his car such, one Alain Prost in 1991, was fired!
If you had to say which company stood to suffer more from any accidental association, I don't think you would conclude that it is Ford. There was precedent, when Jordan tried to call its first F1 car the 911, which caused Porsche to kick up a stink.
With all due respect to the gorgeous-looking car that Gary Anderson and his technical team came up with, I think there was probably far more cause to worry about what the ambitious Jordan was going to come up with given everything he could beg, borrow or steal, and it's possible damage to the Porsche brand.
Jordan was obviously in the wrong but, being EJ, the way I heard it, he made capital out of it.
Apparently he phoned up Porsche, told them that if they insisted on the change at such a late stage it was going to bankrupt him, and could they contribute? I think in the end, he turned it into a couple of free years use of a 911. He who dares, wins...