Momentum is everything for a Formula 1 driver. In 2011, Bruno Senna won't spend so much time trying to keep it up through corners; this year is all about concentrating on rediscovering momentum in the career sense.
At 27, the Brazilian is already something of an old-timer as far as up-and-comers go. Had he slid out of F1 completely after one season, it's hard to imagine he would have scaled the slippery slope again. After last year's rookie campaign with HRT - best described as "character building" - he was presented as Renault's first reserve for the coming grand prix season at Valencia on Monday. It's not much, you might conclude, but with his race seat options strictly limited, the move is a logical one.
Senna is one of Renault's two 'third drivers' alongside Romain Grosjean, another driver who briefly flared onto the F1 scene as a race driver before sliding back into the ranks of the grand prix aspirants. Despite the contradiction in terms of their job roles, Senna is the first reserve, but his job is about more than loitering around the steps to Renault's motorhome in the hope that Robert Kubica or Vitaly Petrov take a tumble. As well as attending all 20 grands prix in that role, he will also get some mileage in an old-specification Renault F1 car to keep him sharp.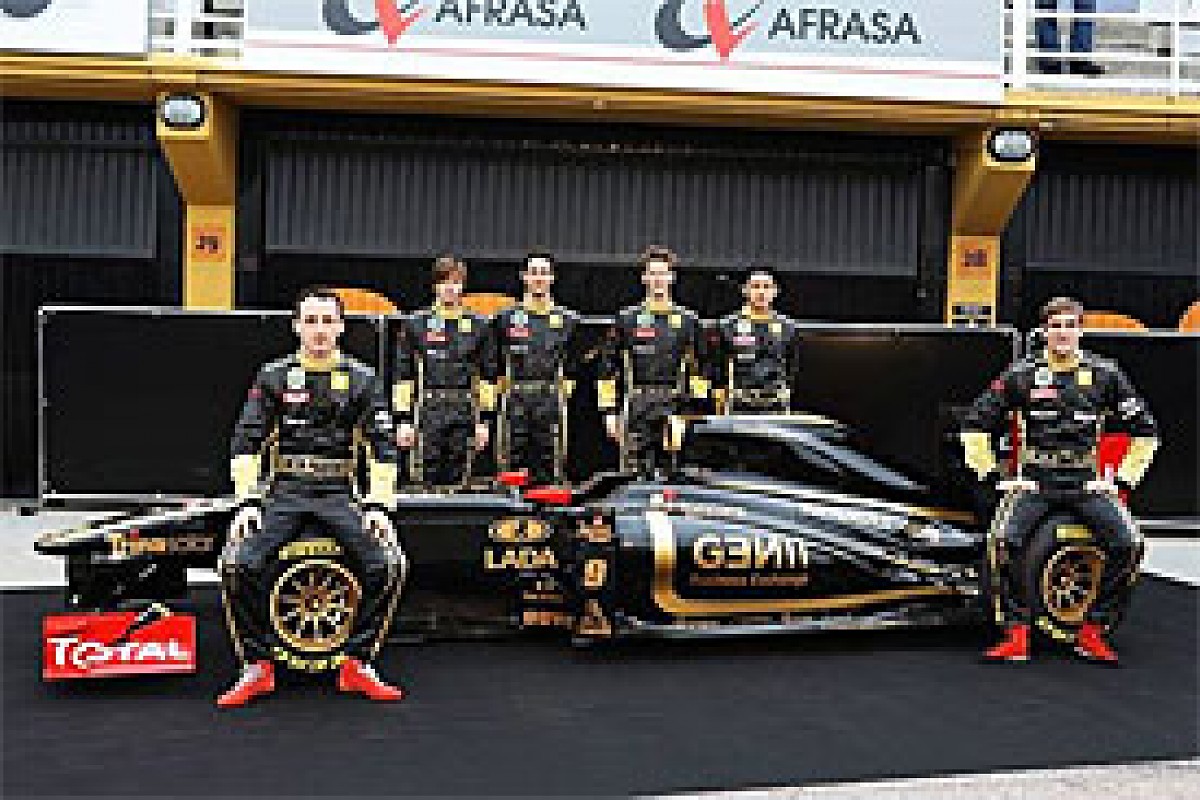 Senna with the other Renault drivers © Sutton
In no sense is it the programme of his dreams, but with his F1 career in the balance and the impetus that he once built climbing from racing rookie with no meaningful karting experience to GP2 title contender in just five years fading, it keeps him in a game in which he is worthy of being on the board. He regards it a safe place to hang his hat after a couple of years of rolling the dice.
"The momentum that I had coming from GP2 is not the same," says Senna. "But this chance [with Renault] is a great way to kick-start that momentum again. Sometimes, if you do the wrong thing too many times you lose it and that's it but I guess we still have some opportunities.
"Depending on where you go, it can be a big gamble. We took a few gambles over the last two years and sometimes you go for the safe option. This is all about safety."
To understand what Senna is talking about, you need to look at where he came from. After making his first steps in car racing with a few outings in the Formula BMW UK series in late 2004 (memorably going flying at Graham Hill Bend on his debut weekend at Brands Hatch) and an appearance in the Macau Formula Renault race, he stepped up to British Formula 3 with Raikkonen Robertson Racing in 2005. In F3, he showed a steady progress during his first season, picking up several podium finishes late in the year. The following year he won five times and finished third in the championship.
To do that in only your second full season is impressive under any circumstances, but to do so without a decade of top line karting under your belt is rare indeed. It was a similar story in 2007 when he stepped up to GP2. He won only his third race in the category in Barcelona (the feature race - not the reversed grid sprint race) and the following season he finished second to Giorgio Pantano, who had completed three seasons in F3000 before Senna even raced a car for the first time!
That momentum carried him to the brink of F1, as Honda selected him to test in November 2008 as an audition for replacing Rubens Barrichello for the following season. Alongside compatriot Lucas di Grassi, Senna impressed during the test (even some claim that his best lap was set by shortcutting the chicane). An F1 graduation seemed likely, facilitated by a sponsorship deal from Petrobras despite team principal Ross Brawn being keen not to replace a veteran with a rookie. Then Honda walked and his chances of racing in F1 in 2009 took a big hit.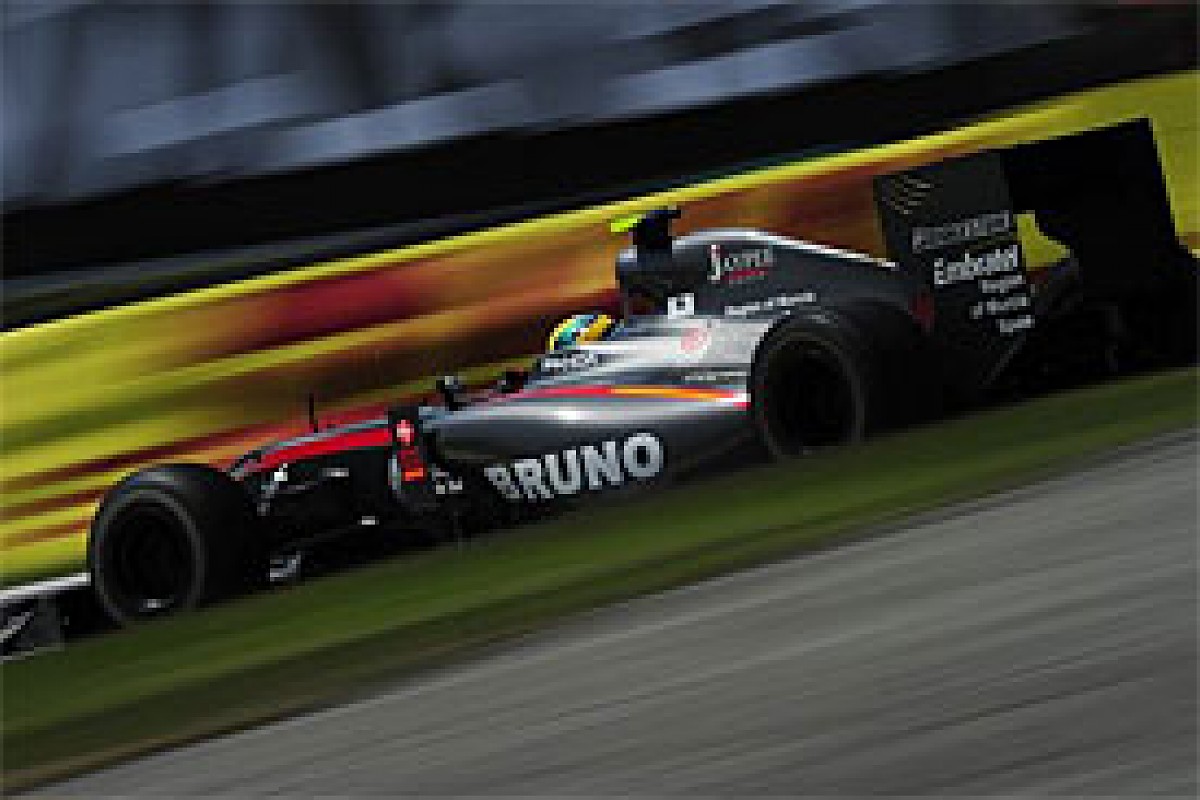 2010 was not easy for the Brazilian © Sutton
One of the biggest concerns Brawn expressed was that Senna had little meaningful experience of developing a car. This was at the root of his racing programme in 2009. Senna had an offer on the table to race for the Addax team in GP2 with the clear aim of going for the title, but opted not to take it up while holding on for a chance to race for what became the Brawn team. By the time it was clear he would not be racing in F1, GP2 chances were strictly limited and he would have ended up in teams unlikely to give him the equipment to take a title that he would have had to win.
What followed was one of the gambles Senna referred to. Conscious of Brawn's concerns, he joined the French ORECA team for its sportscar programme. He would race in the Le Mans Series and the famous 24 Hours itself and, crucially, have a hand in developing the Courage-ORECA LC70.
That sidestep represented tremendous clarity of thinking, as many drivers would have simply taken any GP2 opportunity or perhaps stepped into Formula Renault 3.5. With ORECA, he picked up a new skill set. The year was far from perfect, with the nadir being a heavy crash at Spa, but Senna did show good pace and at least kept himself race sharp while plotting his F1 graduation, which duly came with HRT (nee Campos) last year.
"That was learning about developing a car," says Senna of the sidestep into sportscars. "It was not exactly the same type of programme [as F1], but you get to talk to the engineers, you get to talk the development part of the team and understand what is in their minds and the job that you can do. This helped me in terms of experience.
"I'm sure that in terms of experience, I'm still catching up [from having no karting career]. There were a few situations last year where I made decisions on tyres or something like that where I could have done a better job. But I improved massively and could be much more quick and consistent towards the end of the year.
"I haven't had proper consistency for a while now, I had two years in F3, two years in GP2 and after that it has been moving from one place to another. Once I get into a place and get to do some continuous programme, I reckon that I could develop very well."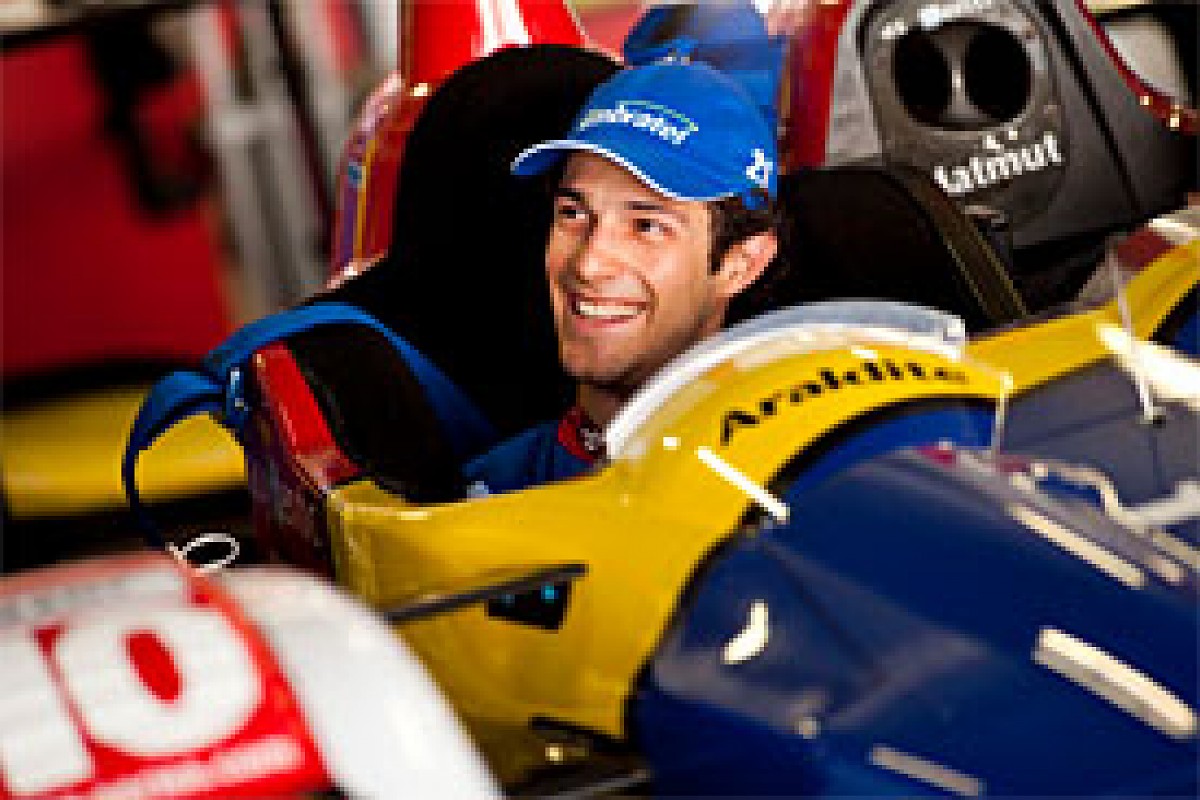 Senna enjoyed his year in sportscars © LAT
Hispania probably wasn't the ideal place to learn about F1. It was a tough season for Senna during which he just had to keep his head down and occasionally appeared to let frustration at his situation get the better of him.
Now, he can look back and accentuate the positive, but it could well have been an F1 career-killer and, if he doesn't get another race seat, it still might prove to be just that. When Sakon Yamamoto, a driver who has yet to shine in any category, is snapping at your heels, it doesn't look good and few that paid attention to their respective careers before F1 could resist raising an eyebrow at their relative performance level at times.
"In fairness, I learned a lot about the racing side," says Senna. "Grand Prix racing is very different from GP2 even and I was able to work with some good guys at HRT and learn a lot. In terms of the competition itself, it wasn't the strongest year, but I've definitely got to learn a lot about F1 and how it works.
"The problem last year was that it was not necessarily straightforward in terms of the performance of the cars and how they compared to the other. We also had a few technical failures that didn't allow us to finish sometimes. In Monaco, for instance, from where I was running I could have finished P12 which would have been like a victory but I had a hydraulic failure and that was it.
"At the end of the day, there is only so much you can do when the conditions are not optimal. In motor racing, it's very rare that the conditions are optimal but having reliability and consistency is key."
Conditions at Renault are not exactly optimal, if they were he'd be sat in an R31 on the grid in Bahrain next month. But after last year, he had a relatively weak hand and has played it as best he can.
"We gave everything very serious consideration," says Senna. "We looked at every opportunity that was out there. Eric [Boullier, Renault team principal] took a great leap of faith because he saw me in GP2 and he knows what I can do. He gave me the opportunity to be part of this and hopefully if I can try and drive the car I can show what I can do.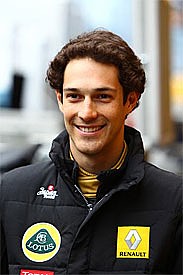 Senna is happy with his role at Renault © Sutton
"It's a case of being part of something very high profile and I will be able to raise my profile. I'm sure that this is a great opportunity to raise my profile because being here, being part of something like this kind of rubs off on you. I'm sure that if I can do the job well then maybe I will be given the opportunity here."
Clearly, Senna is accentuating the positive. Being a test driver when both of those blocking the race seats have two-year contracts in their pockets is far from perfect. If a seat doesn't come up until 2013, Senna will be 29 and could very easily have watched F1 pass him by. But it does make more sense than spending another season flogging a dead horse at the back of the field. Senna knows that, and he knows that he is going to have to work hard to carve out another opportunity for himself.
"You can be sure that I'm a much stronger person mentally now than I was two years ago," he says. "We went through some rough times sometimes and sometimes things seemed better, sometimes things seemed quite bad. We kept on racing, we kept our heads down even when the situation didn't seem promising, but being here after some of the bad surprises that we had is a big victory."
Whether or not Senna will ever race a grand prix car again is uncertain. He certainly didn't make a cast-iron case for doing so with his performances for HRT last year but it's doubtful whether anyone lumbered with the undeveloped F110 for a whole season would have been able to do so. In situations like this, the name he carries becomes a burden, with people quick to suggest that it's the only reason he ever reached F1 in the first place.
But his rise to F1 says otherwise. You categorically do not achieve what Senna did in F3 and GP2 with no karting experience unless you have the ability and intelligence to make a go of F1 and there's little doubt that he at least has the ability to be at least a decent performer at this level.
It is exactly those qualities that will serve him well as he attempts to use a third driver role to carve another shot at race action.