Suspension of logic. It's a term I'd quite happily apply to three things that have rattled my cage this past seven days.
The first was the dominant news topic of last week - no, not bombs, mass murder or problems in Egypt, but the sacking of Sky Sports soccer pundit Andy Gray.

Whether among truly honourable men or low-life thieves, snitching is to be abhorred. I don't care how many affairs or love children Mr Gray has had/is having, I enjoyed listening to the man talk about football and I reckon it's time to cancel my subscription.
It's the PC world gone totally mad. The man was off-air, talking privately. Women don't do offside. It's a joke, a cliche for heaven's sake. Just like the fact that it takes a million male sperm to fertlise an egg because they're all too proud to stop and ask for directions.
Why someone snitched is a much better story. If I was Mr Murdoch and someone I paid £1.7m turned around and threatened to sue one of my newspapers for phone hacking at a particularly inopportune moment, I guess I wouldn't be very happy either...
Anyhow, it all took the mind off the fact that racing cars were about to start going round tracks again - and it was time to hack down to Gatwick and catch the early morning EasyJet to Valencia for today's Sauber and Renault launches.
Three months without juggling phones, belts, watches, liquids, laptops etc, was brought to an abrupt end. The news from the front line is that they are tighter than ever on enforcing the one item of hand luggage rule. Everything, and I mean everything, must go into the one bag, whether it's a ladies handbag or the slimmest of slim laptop bags.
In my case it was obviously the latter. Sorry, no, stop. I can't say that. It could have been a handbag. Let me apologise, appease the PC police and state here and now that I have no problem with any man carrying a handbag, wearing lipstick, knickers, high heels or whatever else takes his fancy.
Having treated myself to one of those mega thin Macbook Air laptops over the winter and put it in an especially thin, not to mention unpadded padded Tesco protector, I was highly confident that the lady taking my boarding slip would not force me to put it back into my bag for the 20-yard walk down the gangway to the plane.
I was wrong. I was three yards past the scanner when she turned round and said, "Sir, can you come back here and put the laptop in your bag please, before you go through the door." Note, not just can you put the laptop back in your bag, but can you come back here and put the laptop back in your bag! I returned as bid and said, "am I back on-side now?"
"How the bloody hell would she know?" said the guy waiting in line behind me which, to give her credit, she did manage to laugh at.
I pointed out that it takes three times as long to board the plane while everyone stops to get out the stuff they've just had to cram back into their bags and she nodded in agreement. "I know," she said, "but it's the rules."
Having got to Valencia, the third logic defying move was Lotus - sorry, Renault - pitching up with enough drivers to start a football team. In turn, they wheeled out Robert Kubica, Vitaly Petrov, Bruno Senna, Romain Grosjean, Jan Charouz and Ho-Pin Tung (with Fairuz Fauzy also on the books but not present due to GP2 Asia commitments).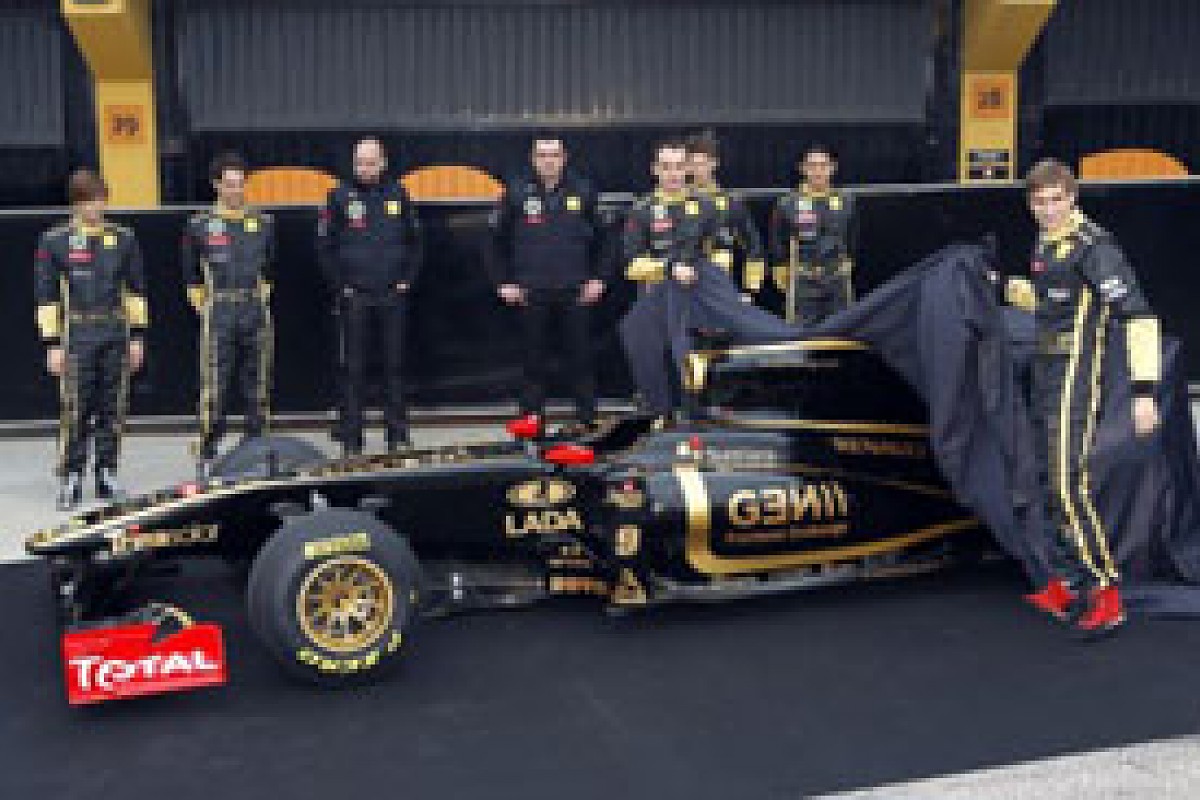 © LAT
If you were of a cynical disposition, given we're amid an era in which there is barely any testing, you might have concluded that this was a rather transparent attempt to demonstrate widespread, in-depth motorsport involvement and heritage. Fauzy, of course, did some Friday work for Lotus Racing last year. The Lotus naming rumpus still rumbles on.
Renault also revealed some heavy guns, notably Sir Jackie Stewart, who will perform an ambassadorial role for the team. I was pleased about that. JYS is always good value and you feared that with his RBS gravy train derailed by the bank's apparent willingness to lend gypsies a couple of million against a two-berth caravan, he might no longer have been around.
Senna's inclusion as third driver was, at the same time, surprising and not. I had it on fairly good authority about three months ago that a deal would be done there, but it did seem to have gone cold, and Bruno confirmed that it has only just been firmed up.
"It just came together this week," he said. "We've been in touch with them for a long time but only talking about a realistic deal for a little while. I'm third driver, I'll be following the team at every race and will be reserve. I'll do some technical testing, straight-line running and also some days with the old car to get up to speed. It's a new opportunity to drive the old car and integration with the team will help a lot.
"You know how things are in F1 - it's a lot about the personal relationships. If I get the opportunity to drive a little bit I'm sure I can convince them of what I can do and then hopefully get an opportunity in the future. Even if you don't get much mileage the experience of being part of such a team is quite special for me. I'm sure I'm going to learn a lot from them. They are not going to get rid of me easily!
"There are no future guarantees - we're here because it's a good opportunity. If, in my spare time, I can do some other racing I'll be doing it but I'm sure they'll keep me busy. Ideally it should be single-seaters but you never know. Hopefully I can do something to keep the racing spirit going."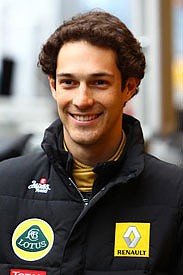 © Sutton
At first, you can't help wonder what F1's coming to when a young, relatively inexperienced guy shows race winning GP2 pace, has a year's F1 experience, his surname is Senna and he still can't get a full time ride.
You wonder at the decision to go down the third driver route when there are people saying it's better to race a tail-end car than to race nothing - an argument that, on the face of it, would appear to have something going for it.
Senna's advisor and mentor is Chris Goodwin, and he's obviously spent a lot of time looking at it. Chris talks a lot of sense and he's seen the way things are going.
Driving for the back-marker teams, Chris reckons, is a road to nowhere. They might as well just be guys with an expensive hobby. Looked at logically, unless you have an in at Red Bull, Ferrari, McLaren or Mercedes, you are not going to be racing a front-running car anytime soon. Better to step back, build a relationship and work for the opportunity in a former championship-winning team that is ambitious to win again.
The model Bruno and Chris are looking at is the Alonso one. Fernando did a year at the back in a Minardi, then a year testing at Renault and then, with some mileage under his belt, got a crack in a front-running car and the rest, as they say... That's what they are trying to replicate. He may get an opportunity to do some Friday sessions this year as well, but that will be at Eric Boullier's discretion.
"He's just got to be patient," Goodwin says. "Actually, it's the first time he's had a job and he's quite excited. He even gets a company car, some kind of Evora, I imagine. They were here today to see where he wanted it delivered and whether he wants left or right-hand drive."
More importantly, Senna's deal includes some running in last year's car, which is not restricted. It will be a proper programme run by the race team and, as such, as good a way as any of getting some reasonably relevant seat time. I was glad I chatted to Chris. Finally, something this week made sense.