At a time when Formula 1 boasts its youngest ever world champion, there is a certain irony to the fact that the sport's veterans are enjoying something of an Indian summer to their careers too.
While Rubens Barrichello shows he can still deliver at his best with more than 300 grands prix under his belt, Jarno Trulli also thinks he is now ready to show some of his finest form as he heads into his 15th season.
In fact, rather than getting down about the prospect of a tough fight to help deliver Team Lotus the first points of its second phase in the sport, Trulli admits he has found levels of enthusiasm that have been unmatched since his first days in the sport.
After a disappointing campaign in 2010, blighted by poor reliability, he firmly believes the Team Lotus tie-up with Renault engines and Red Bull Racing transmission can help propel him and the outfit much further up the grid.
"We started our preparations for 2011 back in June - because we took the gamble of focusing on the new car," Trulli told AUTOSPORT from his home in an exclusive interview on Monday.
"Last year was the beginning of a new era for Team Lotus and we knew that with even limited time we could compete. So we put all our efforts onto this season, so we are very confident.
"I am very fired up, to be honest. It is like my first day of racing again. I admit that 2010 was difficult - but my confident feeling is back now."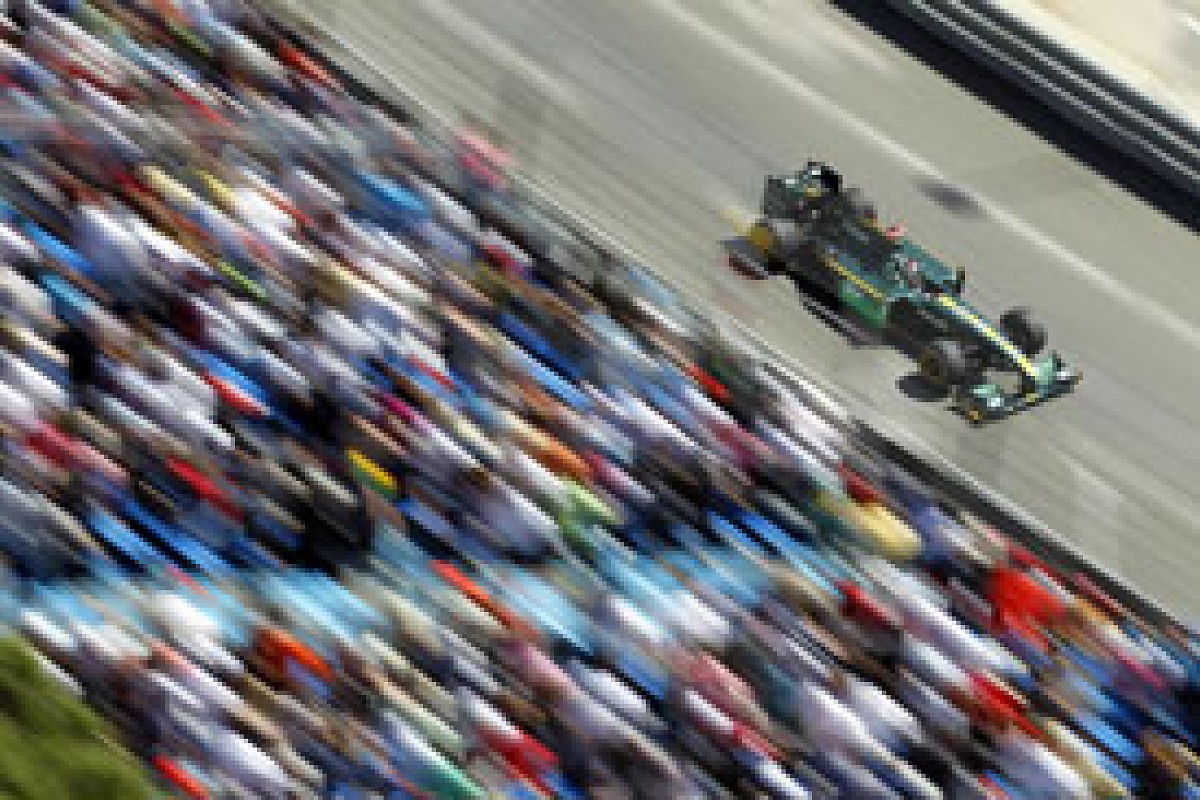 © LAT
Trulli failed to score any points during last season, his best finish 13th in the Japanese Grand Prix. He only saw the chequered flag at about half the races though, thanks to a spate of gearbox and hydraulic problems.
He readily admits that last year was hard to accept at the time - but says as soon as the season finished he was able to quickly get his spirits back up and raise enthusiasm for 2011.
"To be honest I knew 2010 was going to be hard," he said. "Straightaway after I finished the final test [with Pirelli in Abu Dhabi] I went back to the factory and already I was fired up.
"In a way, that is how you have to react. It was always going to be a bit of a programme like that - one season like that and then the second year back fighting. For a driver it is hard to miss the fighting and miss the competition, but I am really fired up for this year and everyone at Team Lotus is extremely motivated. There are a lot of things going on."
Progress for the outfit will be important for team motivation too, as the thrill of being a new team with a famous name is replaced with the need to deliver results.
"Things are very different," said Trulli. "Last year I was excited because it was a new team and we were taking the Lotus name back on track after 16 years.
"I knew it would be a hard season, but I am excited to get back racing - and to start fighting. I am really fired up."
Trulli thinks big changes to F1's rules this year - which include the switch to Pirelli, the return of KERS and the introduction of moveable rear wings - make it hard to deliver a firm prediction on what Team Lotus can achieve though.
However, he reckons he has seen enough to be encouraged that Team Lotus can deliver him a car capable of fighting in the midfield.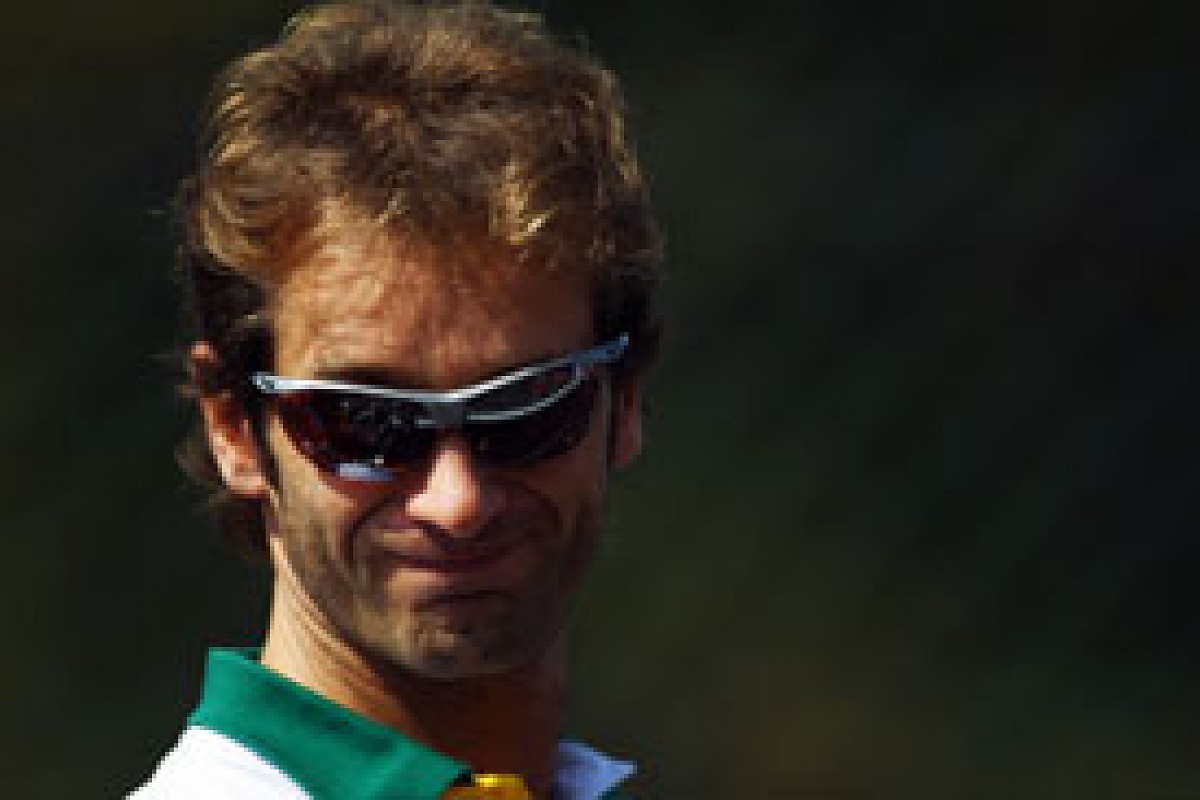 © Sutton
"I don't want to give too much away, because we have new rules and new tyres - so it is difficult nowadays for anyone to say we are going to be top three or top five.
"We know we have the package to compete for at least the midfield and our aim is to race for points at every race. I know it will be hard, but we know the package has the potential.
"We have a brand new Renault engine, we have a Red Bull gearbox - so we are thinking we can do well. Mike [Gascoyne, technical chief] has worked hard to set up a great team and get ready for this year.
"But while no-one exactly knows where they are going to be, I always dream and hope that we can do better than we expect. It has happened many times in the past - so maybe we can exceed our expectations for this year. I feel very confident."
The rule changes are certainly causing a few headaches up and down the pit wall, and already concerns have been voiced about the impact of moveable rear wings - and whether drivers are going to have too much to do with their cockpit controls this year.
Trulli has seen such pre-season panic stories before and thinks it better to wait to see how new rules pan out before commenting on what difference they will make.
"2010 was a very exciting season and now they are trying to get more overtaking and stuff like that," he explained. "I don't argue too much against the rules as far as they work. We need to experience them. There is a lot of new stuff coming in which can make a difference.
"I think KERS - it will be a problem. There are only about five teams that can run KERS and the others don't have it, so it could split the grid even more than before."
When asked about the moveable rear wing, Trulli said: "Honestly, I only care about safety. As for the rest, it is hard to judge it now if the rule is going to work. Before we judge we need to test. Maybe it is going to work, and the engineers are currently going through the calculations.
"The things I have heard from the engineers is that the wings might change things like strategy, but that view is only based on numbers and data - we haven't had any real tests yet. So in terms of particular tracks or circumstances, honestly it is a bit too difficult to judge what kind of season we will have.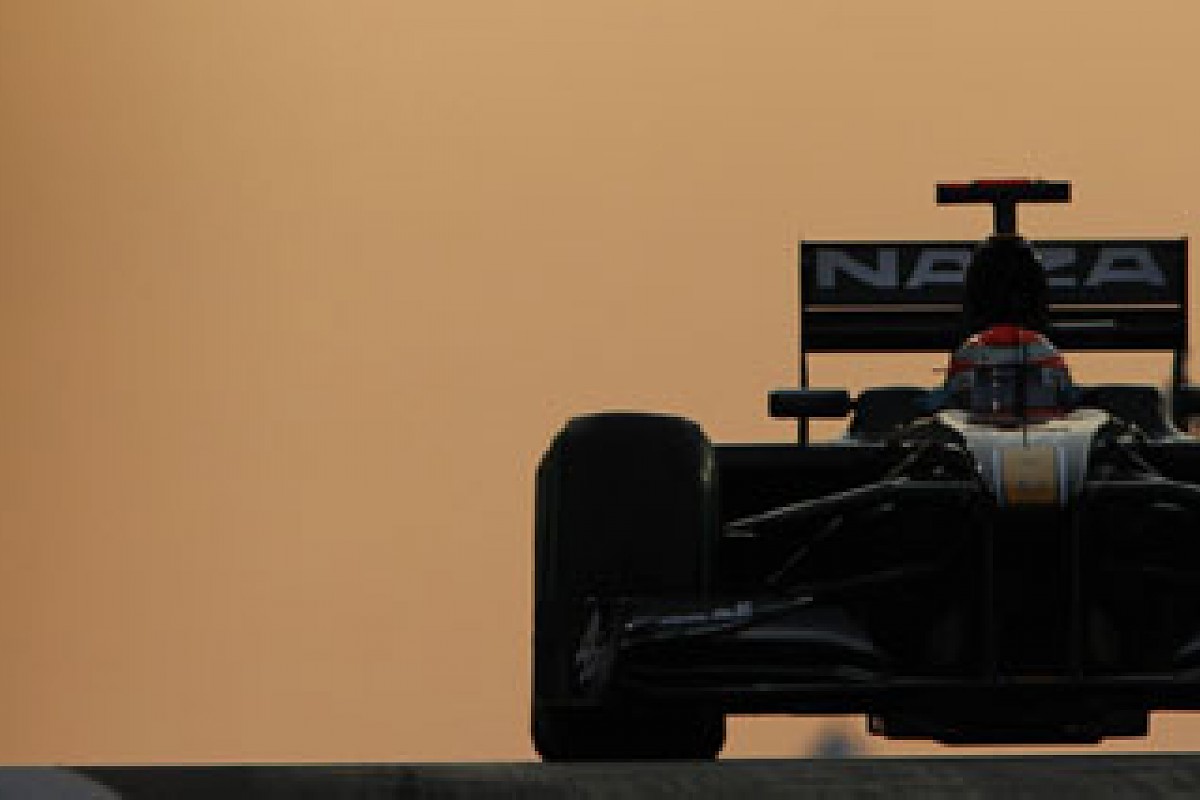 "For sure I can say that with the new tyres coming and a few new rules, we might have some surprises - this is what happens when the rules change. But at the end of the day, in a case like this, the big teams will be a surprise not a small team."
Trulli also is not getting too carried away with the prospect of drivers having a hard time in the cockpit dealing with all the extra cockpit controls.
"I don't think too much about it," he said. "Maybe we are going to have to work a little bit more in the cockpit - and that is something we will have to think about soon.
"Last year, some drivers were driving with one hand when they were using the F-duct - and that was more of a problem. Doing more things with our hands to set-up the car, or changing something to overtake a car, it's something that we will discover soon - and I don't think it is a bad thing."
Trulli does have one forthright opinion on the new rules, though - and it is that the sport should not keep rushing through rule changes. Instead, he thinks F1 should give more time for new regulations to bed down.
"You can keep changing the rules, that is fine, but the rules should last for longer when they come in. Once you take a direction, you should stick with it - and give it at least five-years.
"Doing that would also help the smaller teams - as there would be more time to reinvest and prepare the organisation so you can develop. It would make better sense for the long term, as the more changes there are every year the more difficult it is for the smaller teams."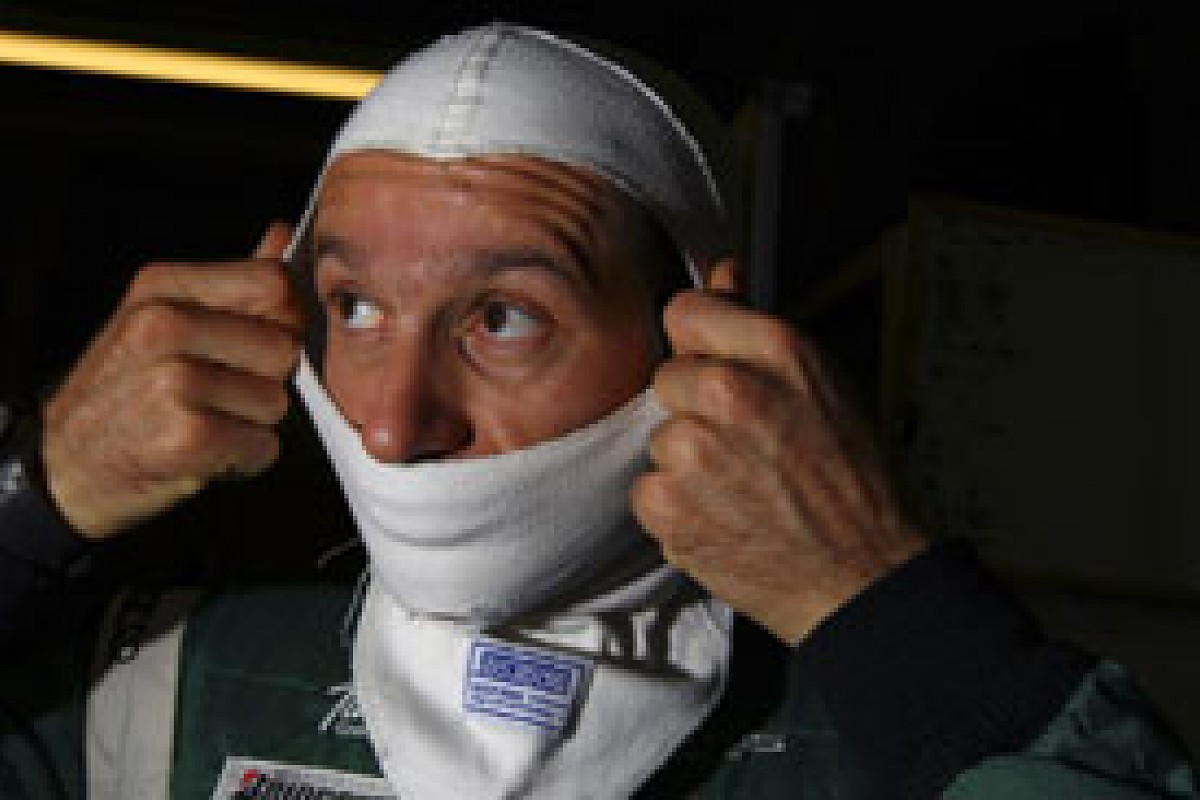 © LAT
Of course no conversation with Trulli would be complete without a comment on the ongoing naming wrangle between his own Team Lotus, and Group Lotus - which is sponsoring the Renault team.
You could be forgiven for thinking that Trulli would keep his head down and leave the matter to his bosses, but instead he is fairly forthright in his opinions on the matter - and actually reckons the situation is helping his own outfit.
"I think it has motivated a lot of people here," he said. "That stretches from the management like Tony Fernandes through to the shareholders, who have been through a lot of difficulties, and down to the last members of the team.
"What Tony did was unique. He has worked hard to bring the Lotus name back on track, which no-one had done for many years. He also just didn't go out there and buy a team.
"He and Mike [Gascoyne] made up the team from scratch - which comes from the Lotus mentality. It would have been easier to buy a team, but that is not what Colin Chapman did. He drew his own and manufactured his own F1 cars.
"That is why this is the real Team Lotus - and that is what makes it unique and different from the other Lotus team on track. We know that Group Lotus is going to sponsor the Renault team and that is a very different thing - we have to make that very clear.
"They can argue and they can go to court, but at the end of the day the people understand what Team Lotus is and why it is doing what it is doing.
"It belongs to the heritage and the story of Colin Chapman. I am sure that Colin Chapman would have been proud of what we are doing. And to do that we need to deliver. That is not going to happen from just one day to another, and it will take a bit of time, but there will be more satisfaction when we do that.
"In my opinion, Tony is doing the right thing, even though we feel a bit sad about the row."
In fact, throughout the endless stories about the Lotus row, it is clear that one of the impacts of it has been to firm up the team spirit at Hingham - and lift people to make even more of an effort to show what it can do in 2011. Trulli confirms as much.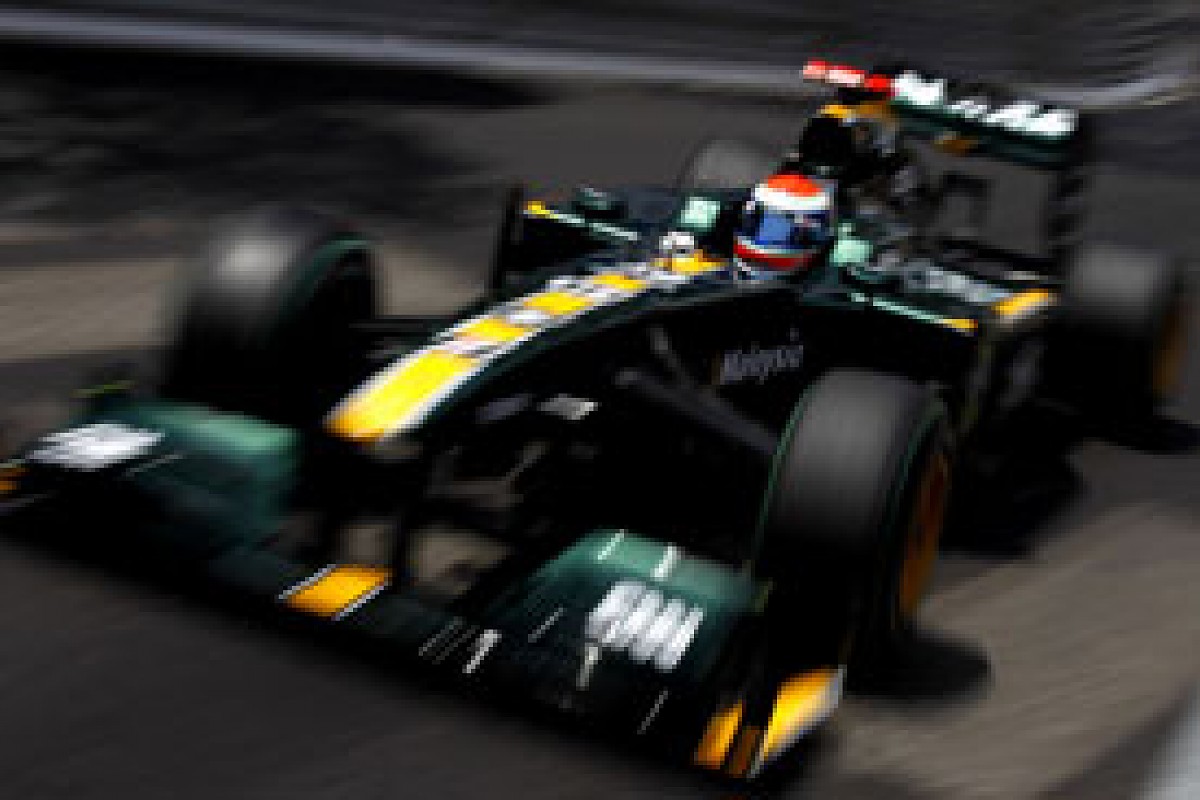 © LAT
"There is a very different team spirit compared to any other team that I have worked with before in F1. What I have seen is that this team has been born, and it is growing up, but now things are really gelling. We are bringing in more and more experienced engineers.
"Tony is investing a lot of money and effort, and the wind tunnel is coming soon. We all know that Rome was not built in a day, but when it was done it was the best in the world."
Speaking to Trulli it is hard not to feel that his enthusiasm for 2011 is genuine. He knows that a repeat of his 2010 season would be hard for him to accept, but he also sees no reason why he should worry about it. He is convinced that 2011 will be much better.
"What I want this year is to not have another difficult season like last year," he said. "I want to get back fighting. Last year there were too many retirements which were not planned. We knew it would be hard, but we never expected the bad luck I have had. I need to get back in the fight - and something like last season is not going to happen again. I really don't think it can happen with the package we have.
"I will enjoy fighting in the midfield, getting the car into the top sometimes - and perhaps sometimes causing a very nice surprise. I think we can do it. In fact, I am convinced we can do it.
"But now we need to wait in order to see it. I am really, really motivated. A driver without the motivation of fighting, or without the capability of fighting, is like a dead person inside."
It is fair to say that Trulli 2011-spec is very much alive and kicking.